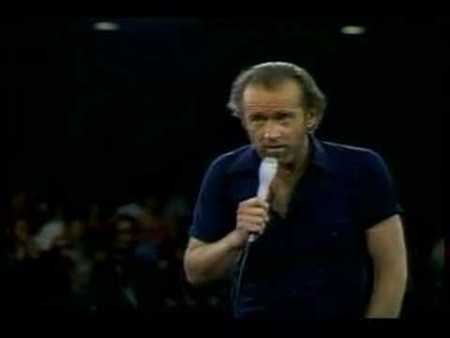 George Carlin: Again! is American Comedian George Carlin's second HBO stand-up television special. It was filmed in the round at The Celebrity Theater in 1978 in Phoenix , Arizona . The show was first broadcast on July 23, 1978.
The show opens with  pictures from Carlin's childhood which he narrates over: "I thought we might take a look at some of the pictures from the days when my show business career was just starting". The narration segues into Carlin waiting backstage to go on. He begins his routine by acknowledging the audience before diving into his usual routine that put us in thoughts and give us laugh.
George Carlin Again! (1/2)
από therustyfishplate
George Carlin Again! (2/2)
από therustyfishplate
This material belongs to HBO and is used here under fair use law.