Do you like running? I know I don't! But what would you say to an invitation for a French Marathon where…wait for it…you can drink wine and have cheese!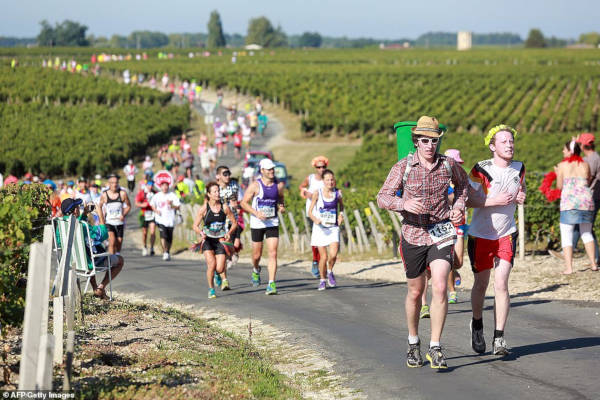 The French marathon named Marathon du Médoc started in 1985 and is held every September. The runners run through the vineyards of the Médoc and during the run, they have the opportunity to indulge in as much wine and cheese as they can.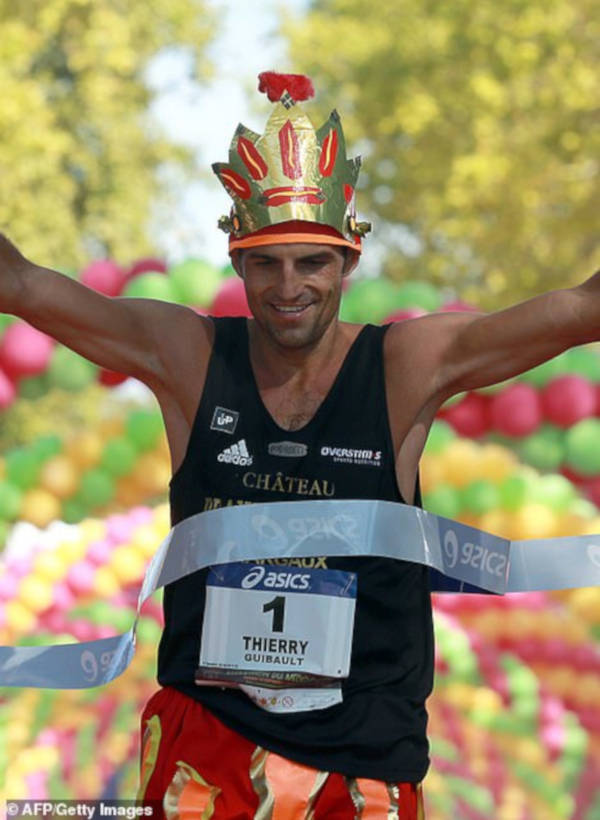 The scenic route of the participants not only runs through Médoc but also a few other beautiful vineyards. And how could they get a taste of France without a few castles on their way? Yes, there are castles too.
Standard water stations are available to the participants. Occasionally they are also welcome to the cheese sampling and having a swirl of the wine.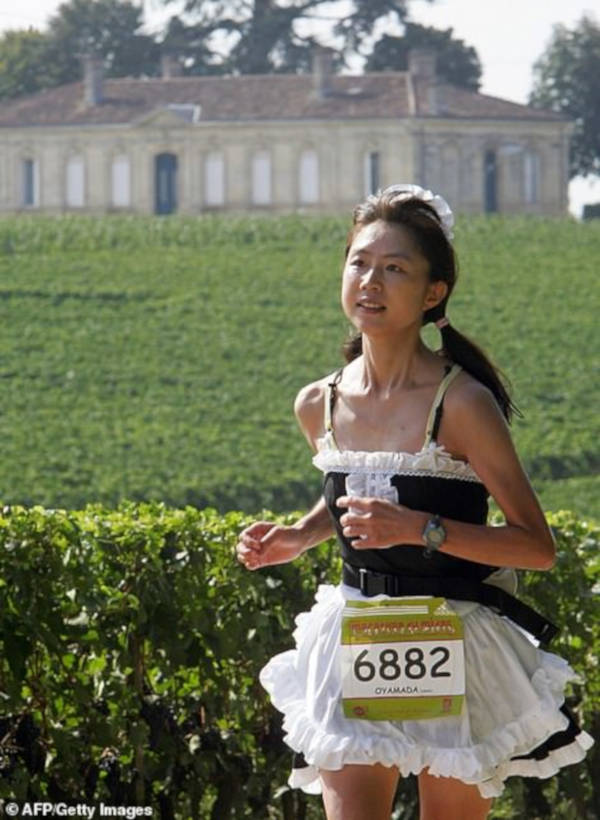 This marathon spoils its participants even further!
Apart from all the fancy cheese and wine, participants have some more indulges as well. Runners have the option of indulging in oysters, ice creams and even local grapes.
This is not your average marathon. There's another aspect added to it. Fancy dresses can be spotted on most of the participants, just like any other marathon!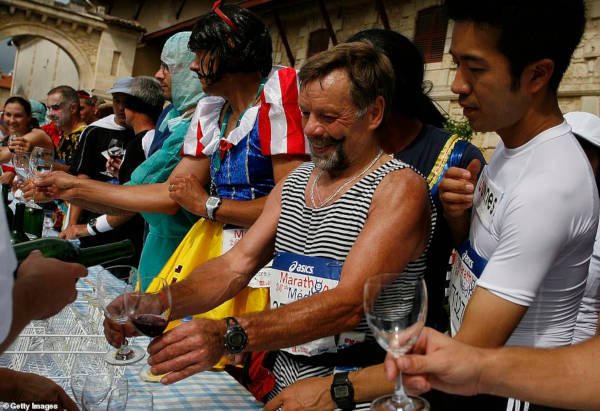 Not only a marathon, but the organizers have also gone a step ahead. Thousands of participants show up in various costumes, ranging from the Vikings, aliens and even bottles of wine. The organizers at the end of this French marathon award a prize to the participant who has the best costume among this assortment of costumes. That's an extra attempt to get people moving!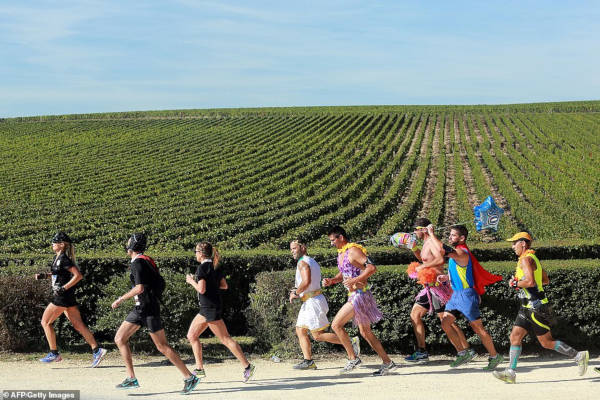 The participants have to cover the full length of 26.2 miles in 6.5 hours. The organizers are of the opinion that there is ample time even for amateur runners to compete and complete the race. The extra time allows the runners to enjoy the beauty of the surroundings, along with their wine.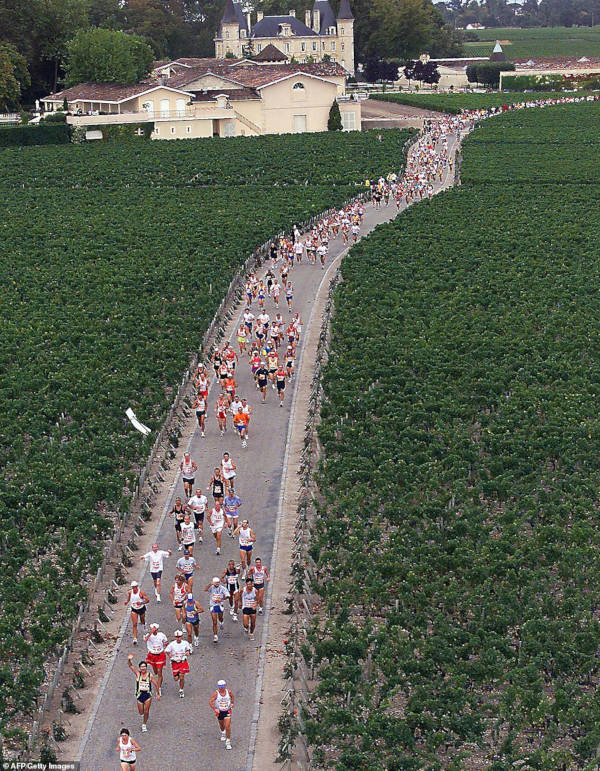 Wine from the vineyards is tempting but if you are willing to cross the finish line, check your alcohol intake. You can always enjoy the other indulgences on offer.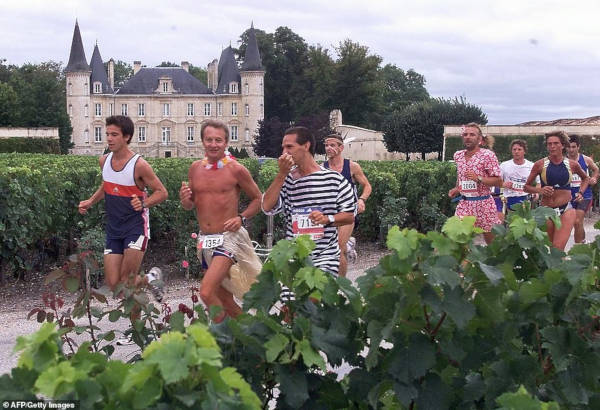 If all the food and wine weren't enough, the organizers have even more in store for you! The south-west countryside has great views for you to enjoy. You can discover historic sites. There are also live local bands performing during this French marathon.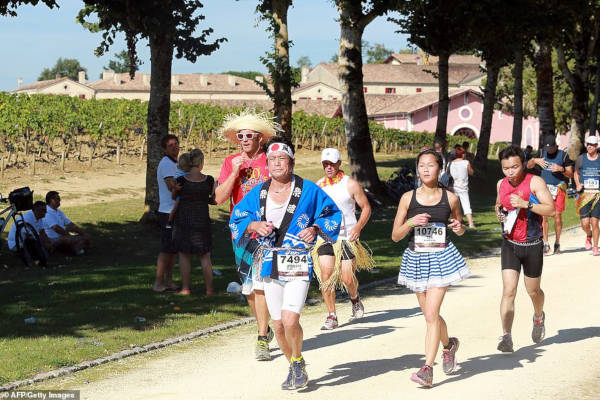 The winners of the marathon in the gender categories are awarded Medoc wine equivalent to their weight! First, three to finish in each category are awarded one case of wine each too.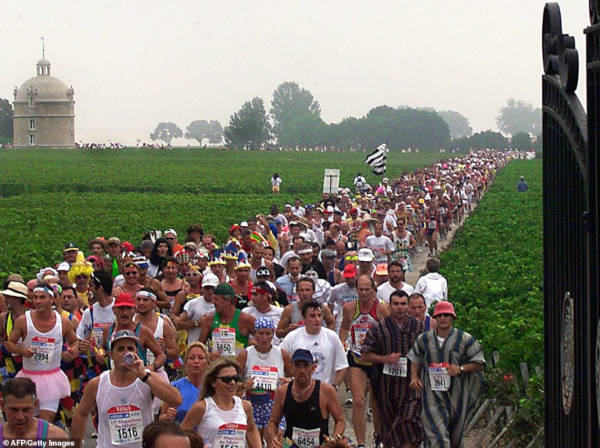 The 2019 French race Marathon du Médoc is scheduled for September 7th. You can click here to learn more about the event. So, what are you waiting for? Take out your running shoe and get grooving!