An animal center has recently organized to have their kittens cared for at the elderly care center and the results have been incredible.
According to the animal shelter Pima Animal Care Center (PACC) located in Tucson, Arizona, they simply didn't have enough staff to look after all of their kittens, so they came up with the creative idea of collaborating with Catalina Springs Memory Care.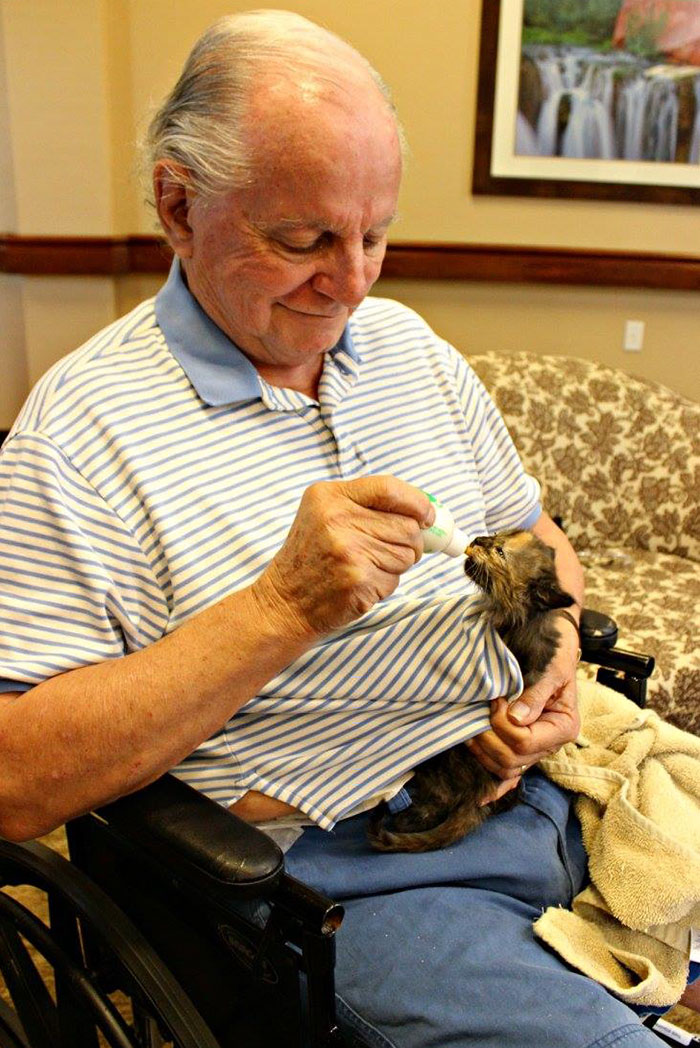 This worked brilliantly as many of Catalina Spring's elderly residents wanted more interaction and fun for their daily lives.
Executive Director of Catalina Springs, Sharon Mercer, said that even though it seems strange to have elderly people looking after kittens when they themselves need round-the-clock care, it has worked brilliantly because these elderly are still able to give and receive love, despite their dementia or Alzheimer's.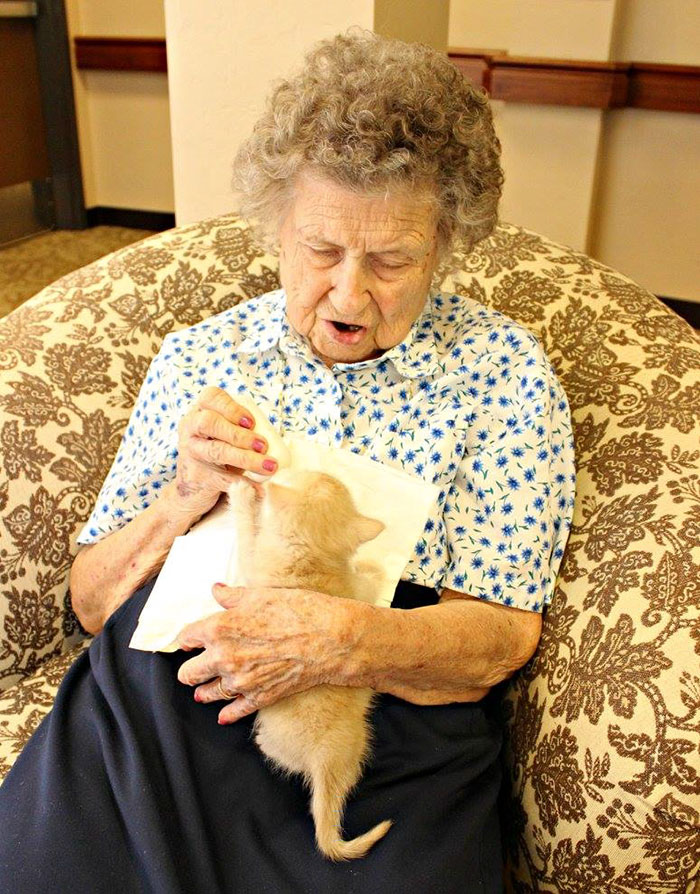 Rebecca Hamilton came up with the amazing idea and is responsible for attending when the elders take care of the kittens
From both standpoints, the collaboration has been deemed a success.
The kittens have gained weight and are more healthy and the elders have reported increased happiness as they are able to "nurture" the loving-kindness that exists in all of us.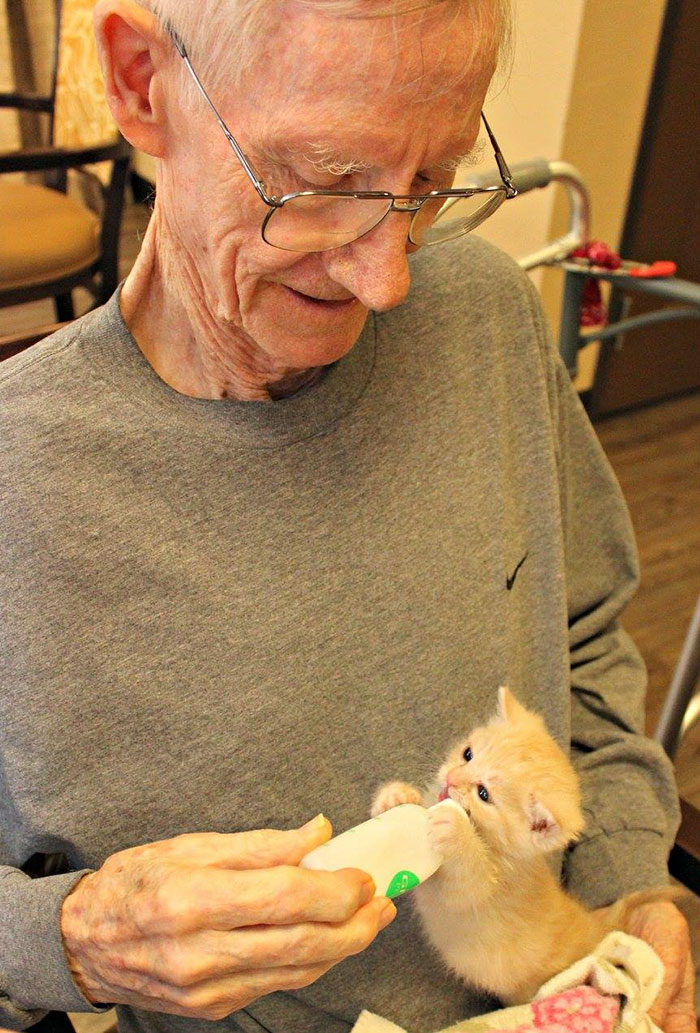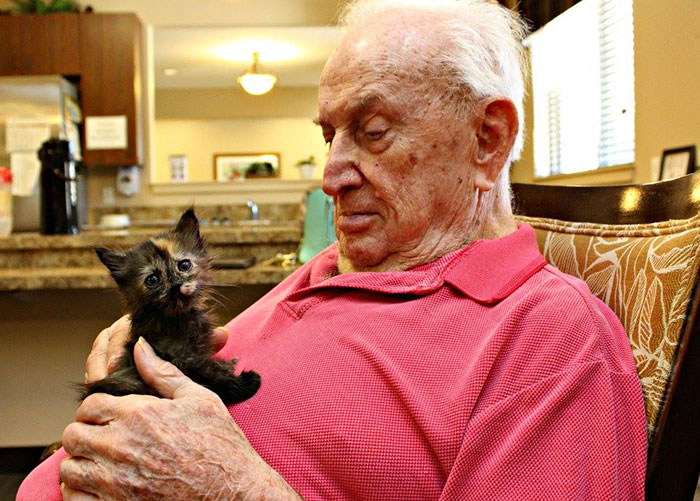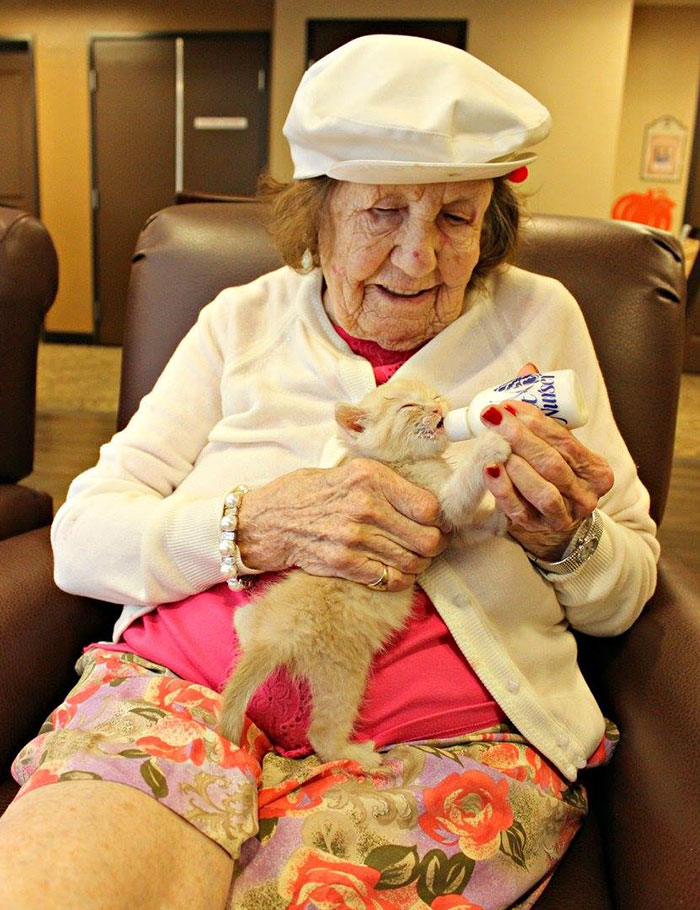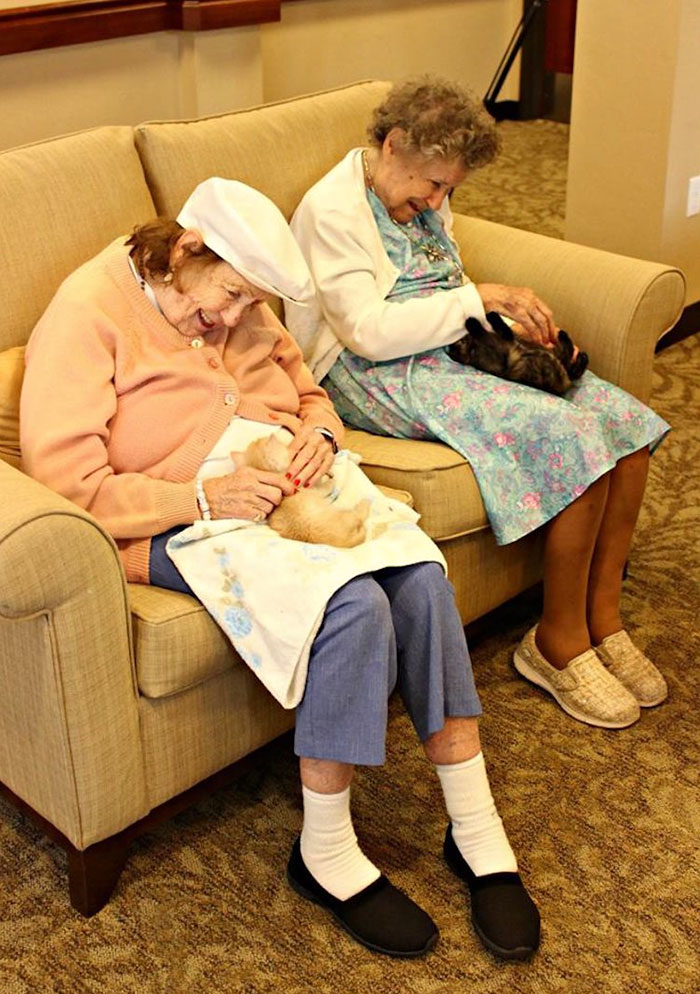 Thanks to these elderly residents, these kittens will grow up healthy and happy! What are your thoughts?