Friendship is truly unconditional and in some cases, unlikely as well. Ingo the dog has found friends in other furry creatures- you will never guess it- owls!
Tanja Brandt, who is Ingo's owner and that facilitator of this friendship also happens to be an animal photographer by profession and has been an animal lover for as long as he can remember.
Check out the pictures to see the rest of Ingo the dog!
1. A sleepy Poldi snuggles up against an alert Ingo on the watch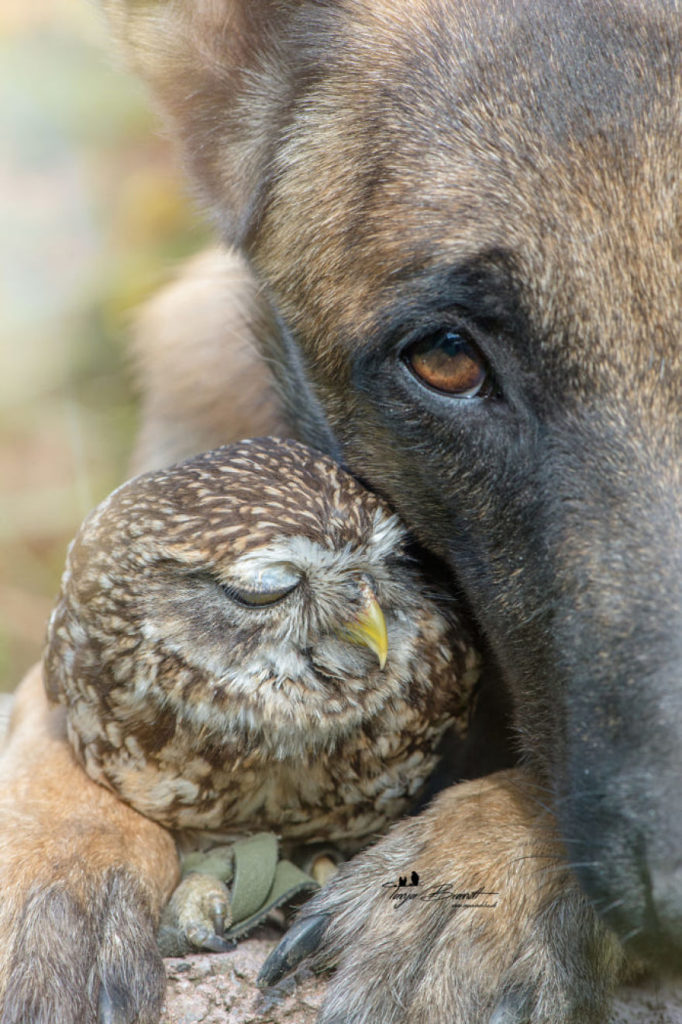 2. Ingo and Poldi having some fun in a pile of autumn leaves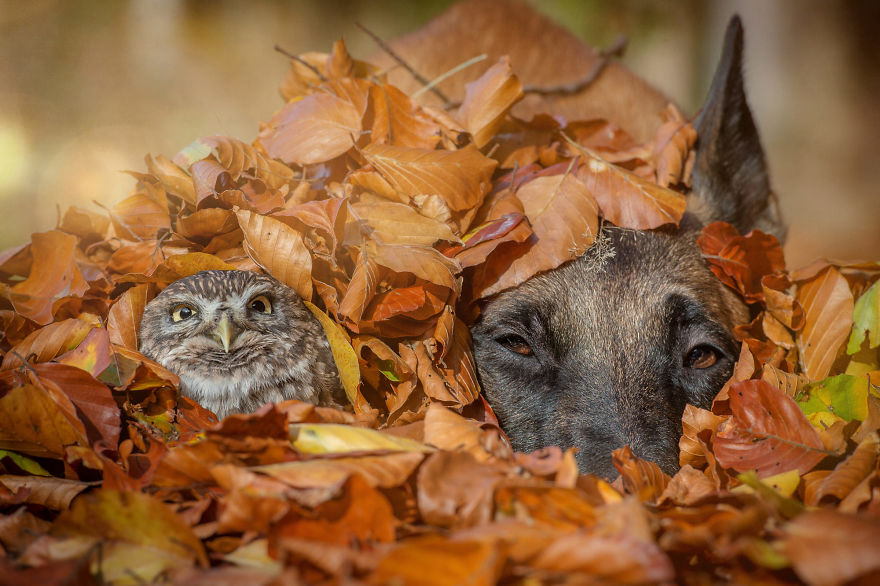 3. The loyal Ingo holds up a branch for his feathery friend to perch upon, safe from the waters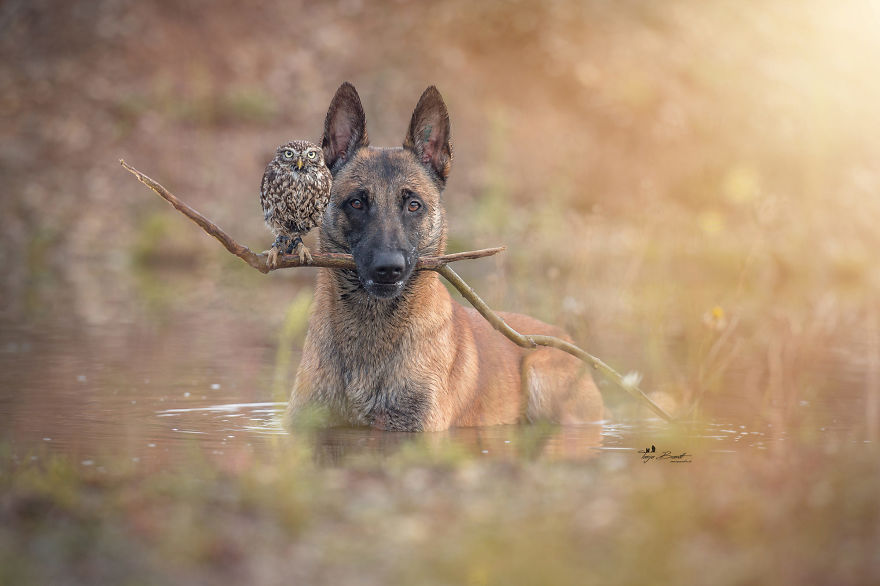 4. Ingo and Poldi, all cuddled up and on the way to being fast asleep
5. A playful Ingo being held captive by the defiant Poldi during playtime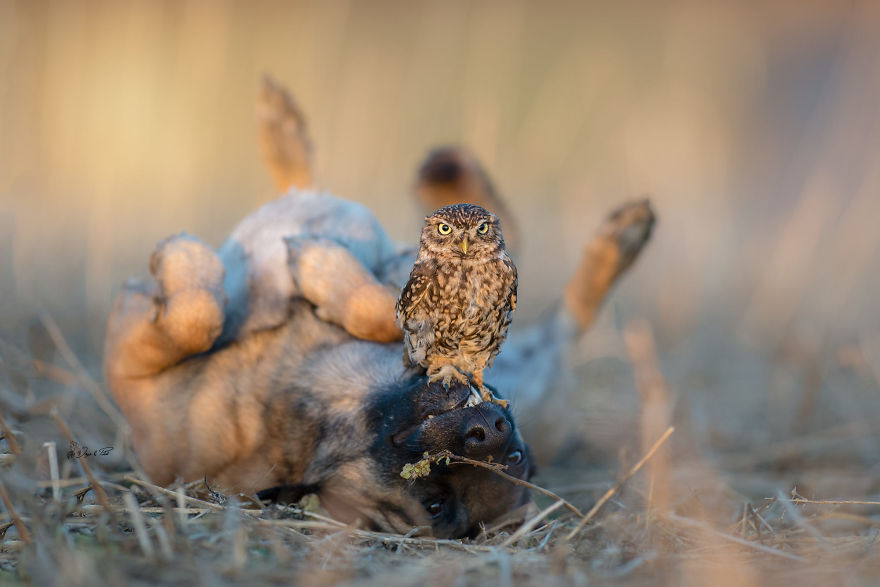 6. Ingo and Poldi decide to hold a serious staring competition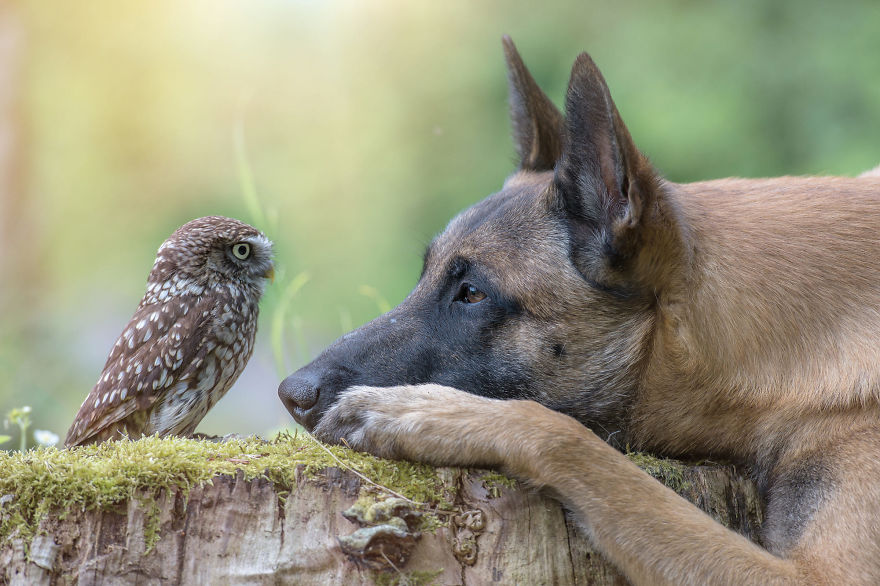 7. A smiling Ingo decides to grab a hold of Poldi's perch for the photo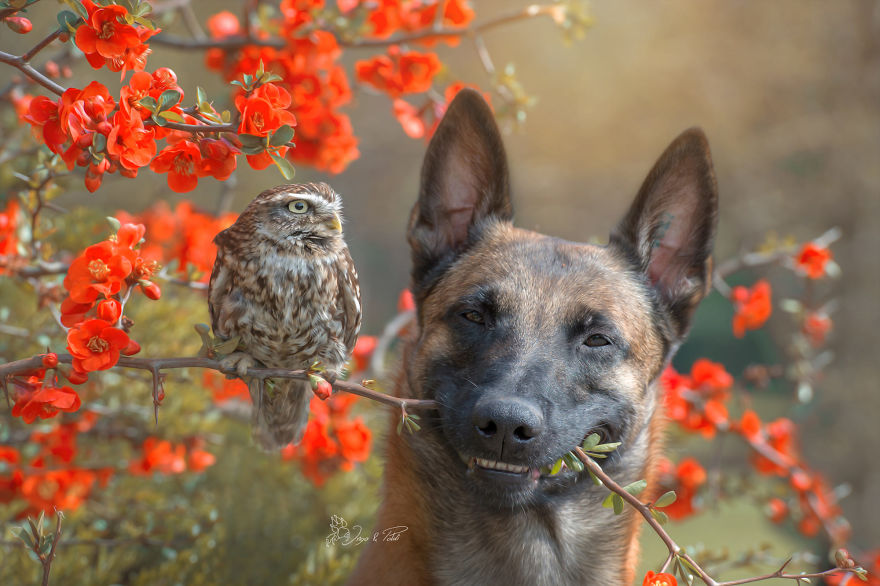 8. A sleepy Ingo who doesn't want to let go, and a watchful Poldi obliging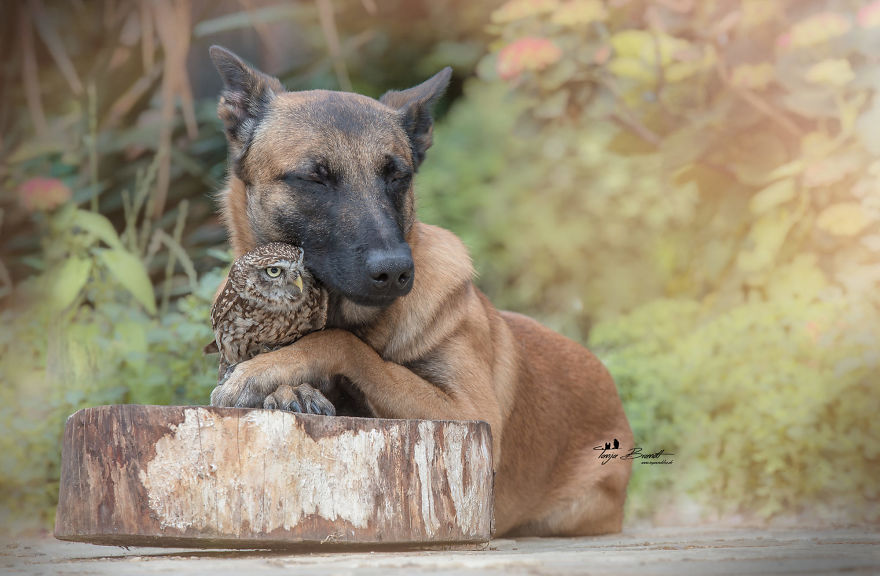 9. Ingo manages to make another feathery friend even as Poldi remains glued to his side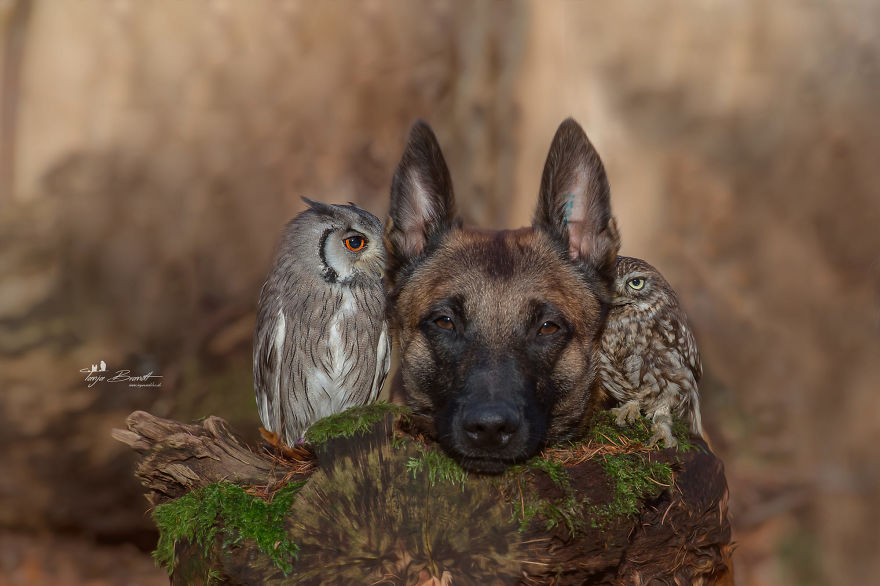 10. A smiling Ingo allows his pal Poldi to take a break on top of his head
11. A seemingly thoughtful Ingo chats with his friend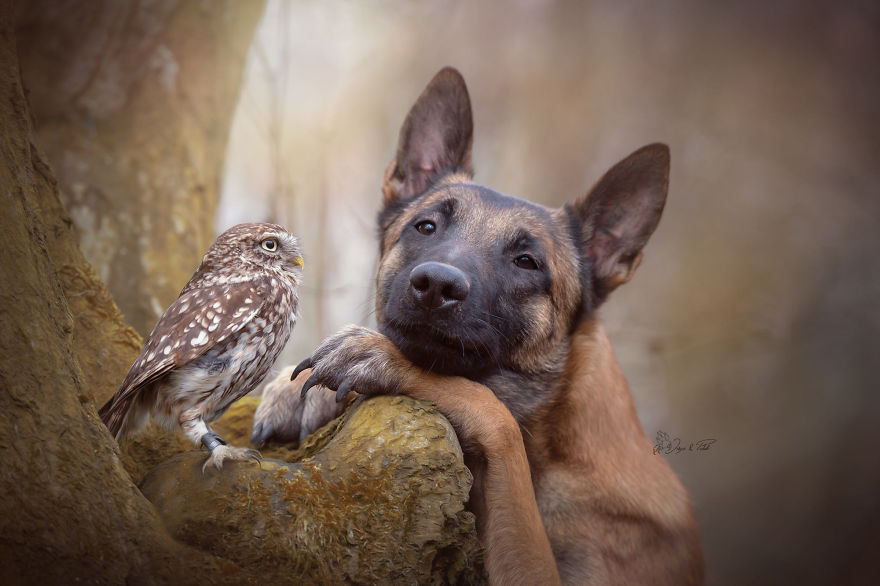 12. Ingo decides to give his feathery pal a literal head-start on flying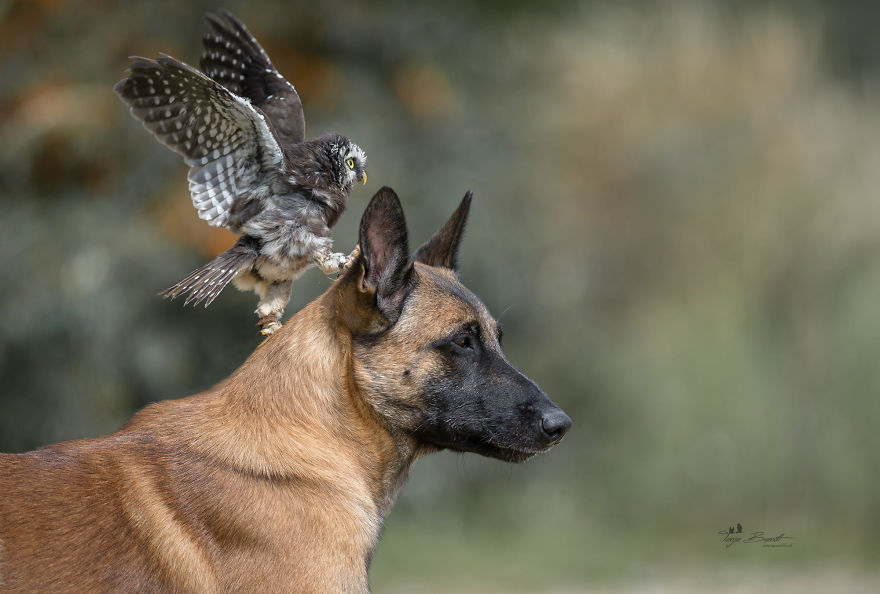 13. Here with his feathery friend, who is very surprised at being photographed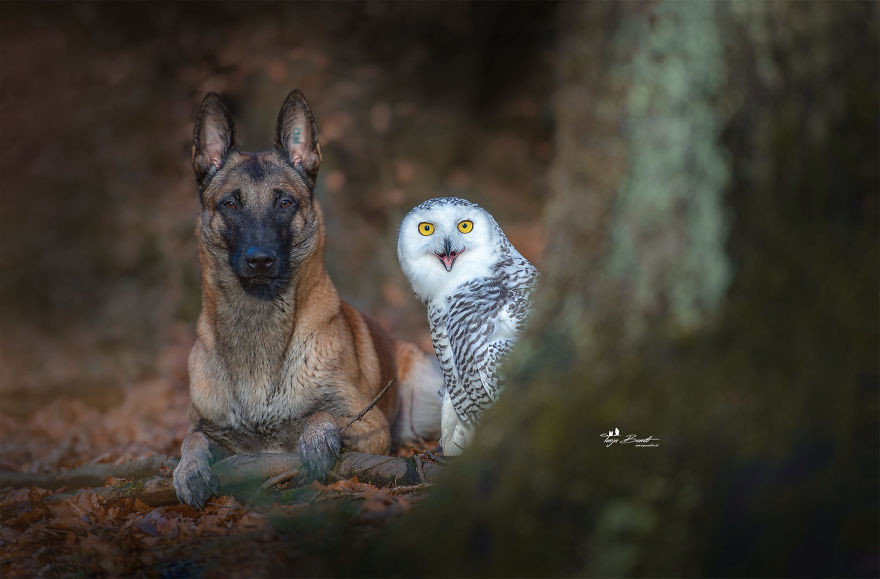 14. Ingo and Poldi seek shelter from the rain together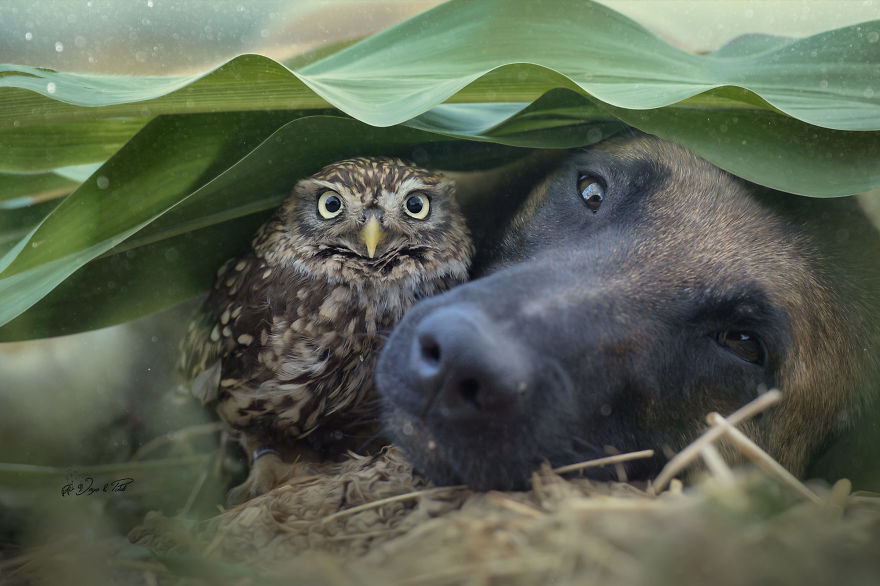 15. Here they decide to have a sleepover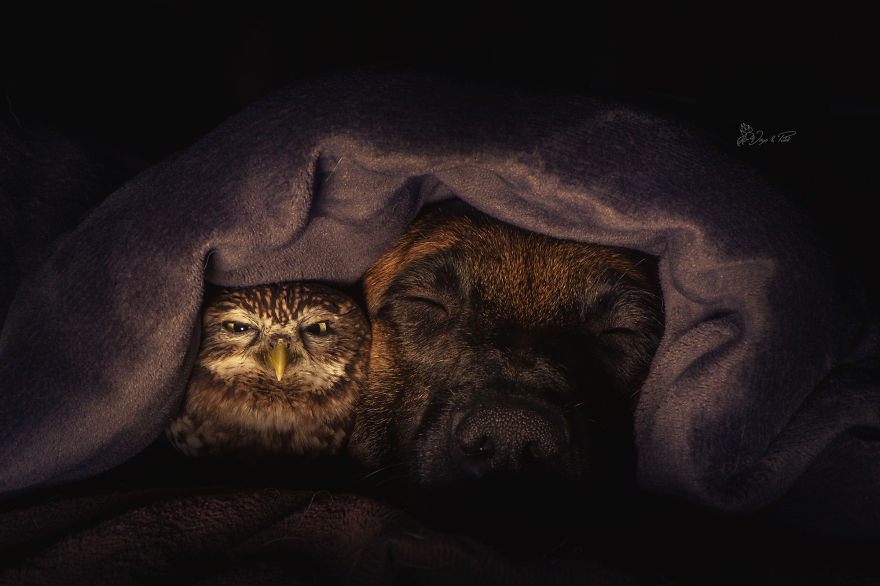 16. Ingo and his friend look off into the distance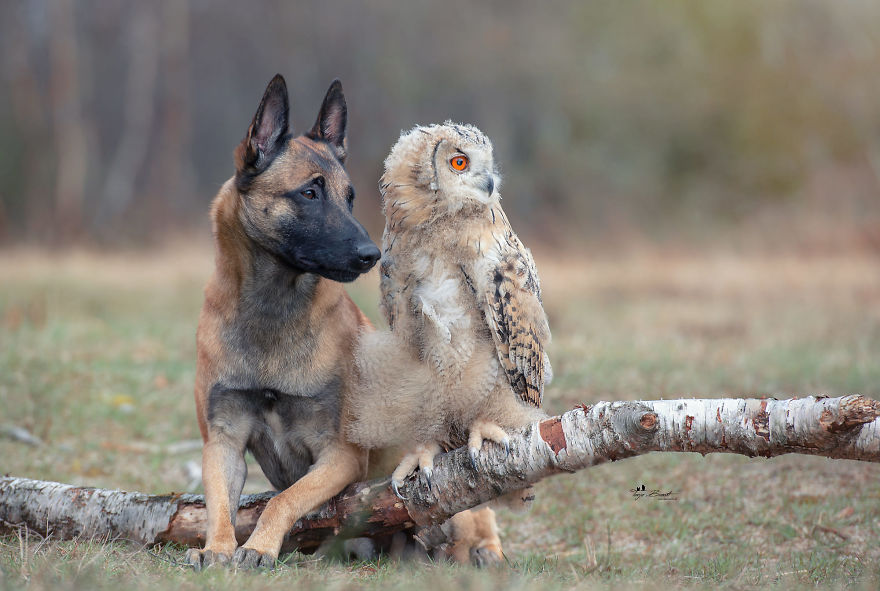 17. Poldi and Ingo decide to play a game of chess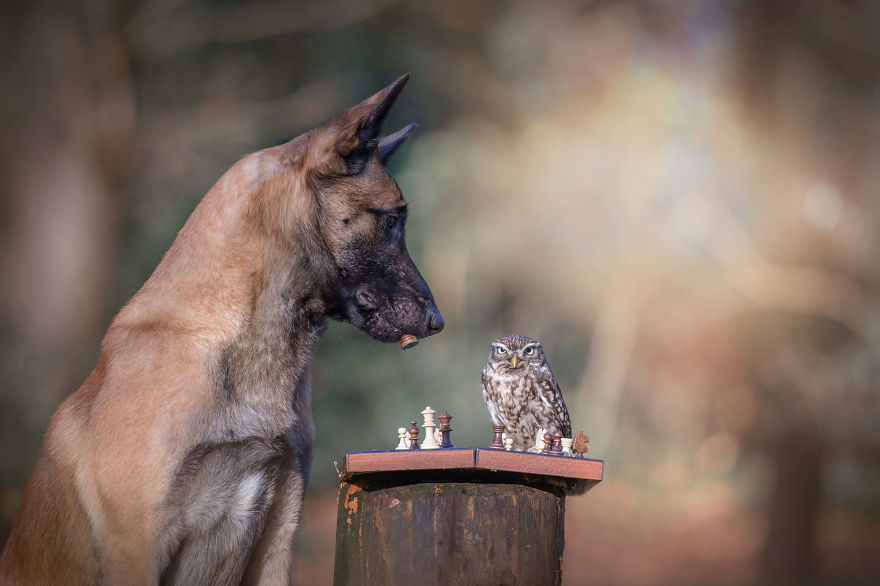 18. A regal Ingo poses for the photo with a seemingly mesmerized Poldi
19. A peaceful sunny afternoon with Ingo and Poldi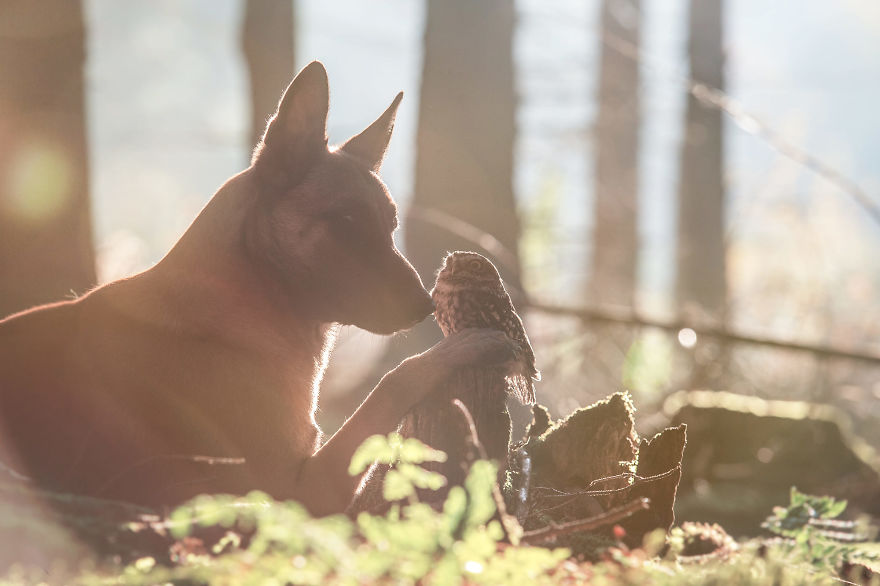 20. A sleepy Ingo is kept company by Poldi snuggled up against his side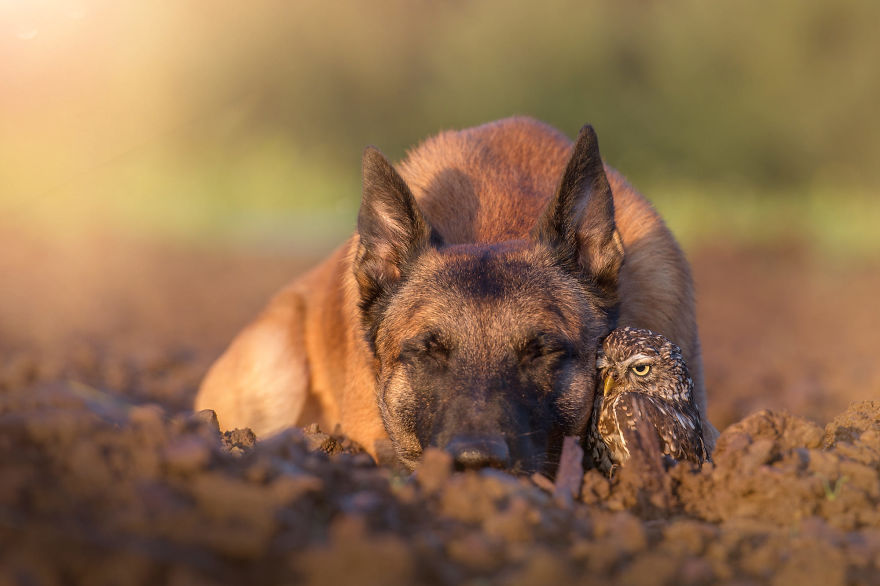 21. Ingo the dog holds a branch for his faithful companion, Poldi, as they ride off into the sunset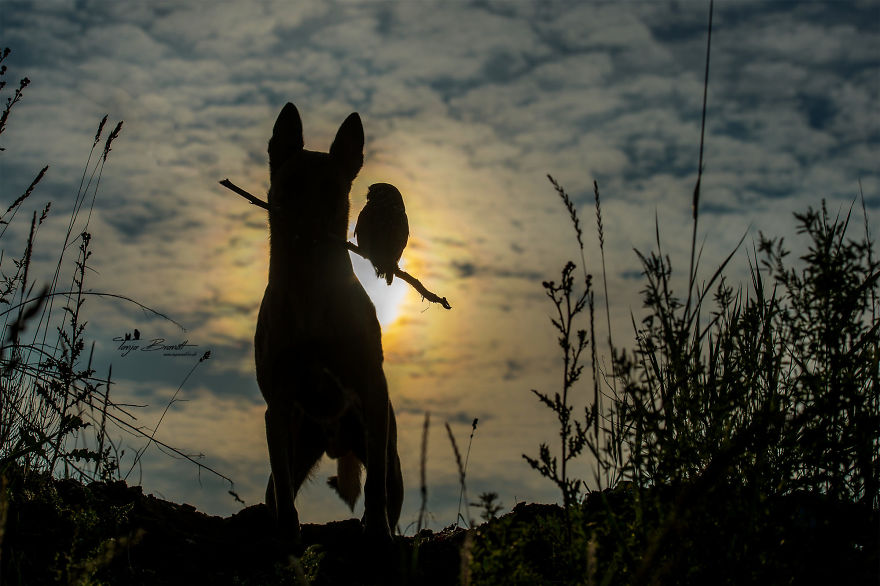 22. Ingo is ignored in favor of the camera by his feathery friend.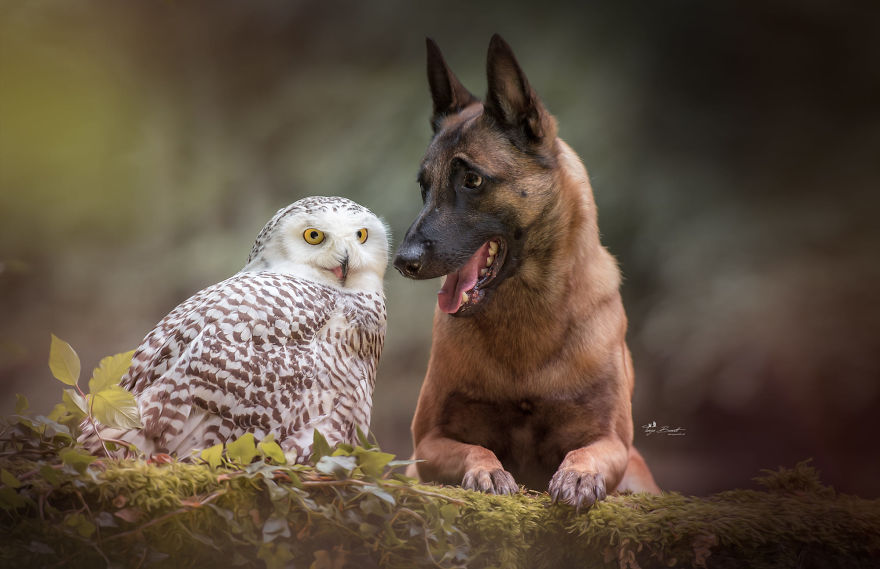 23. Poldi and Ingo decide to relax by some flowers on a sunny day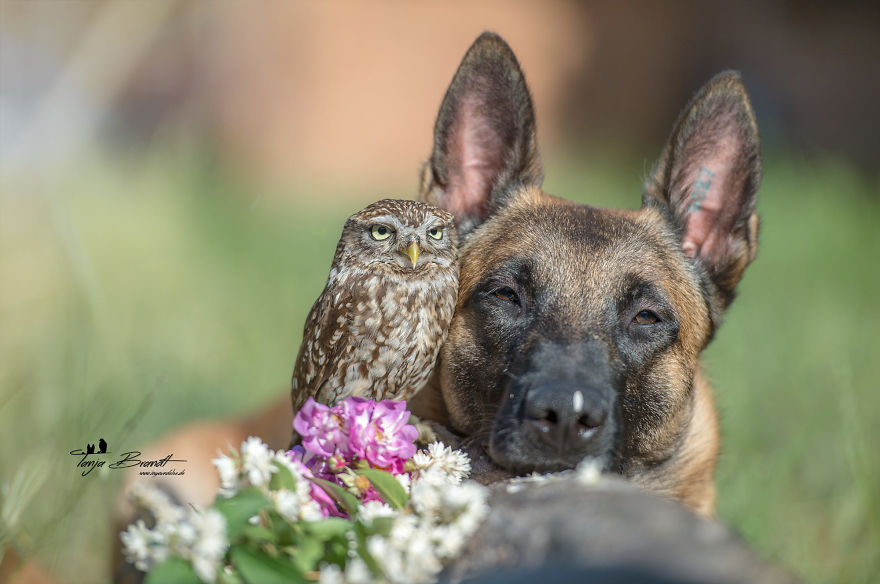 24. Poldi and Ingo decide to take a break, with Poldi finding Ingo's head the perfect place to rest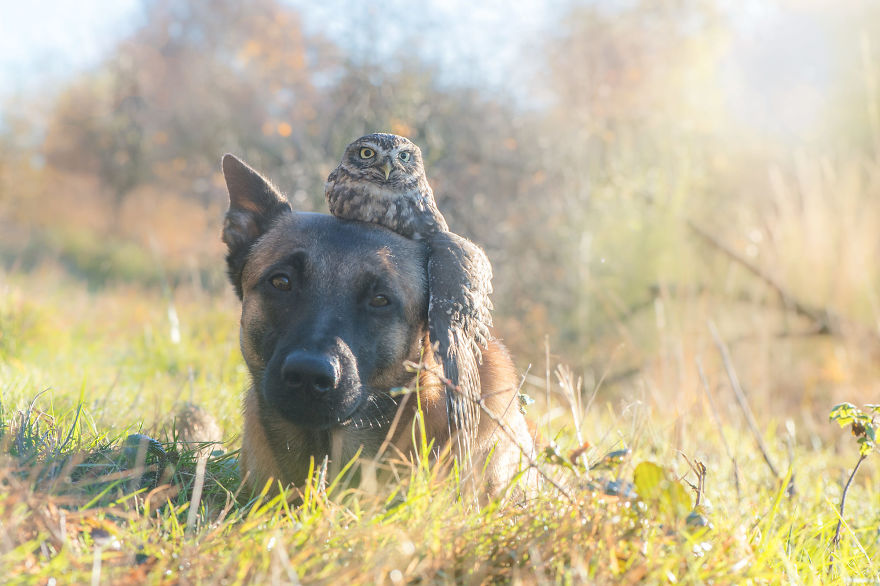 25. Ingo keenly observes his friend looking at something in the distance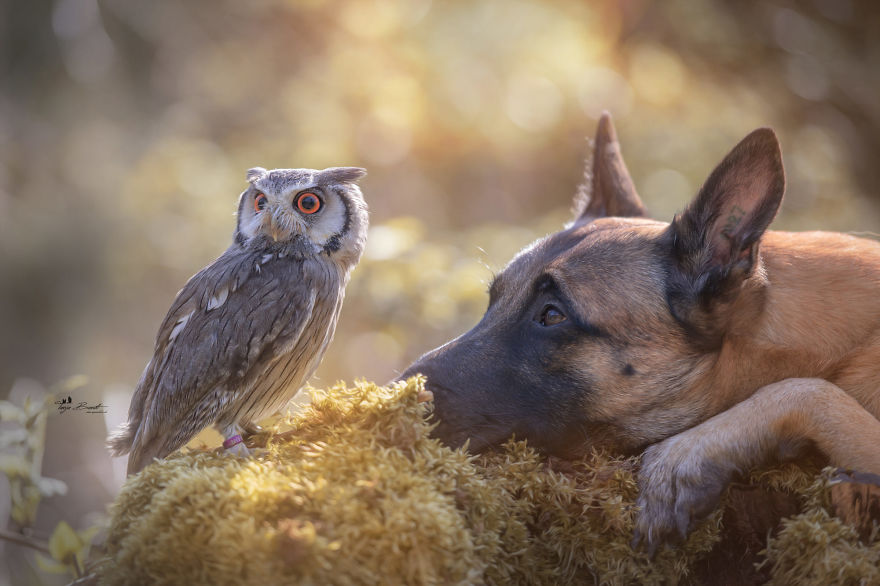 26. Poldi and Ingo snuggle up together inside a coat to stay warm in the freezing snow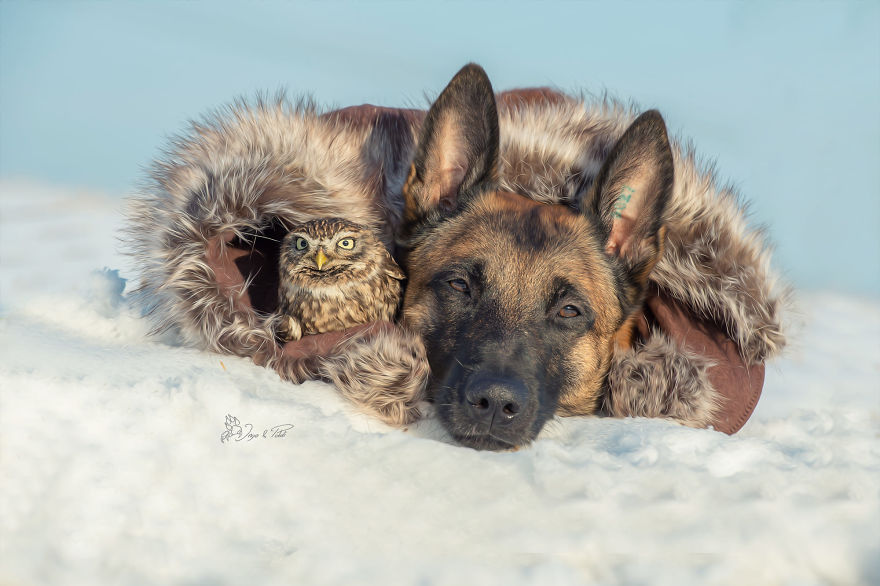 27. Ingo and Poldi decide to compare whose head is bigger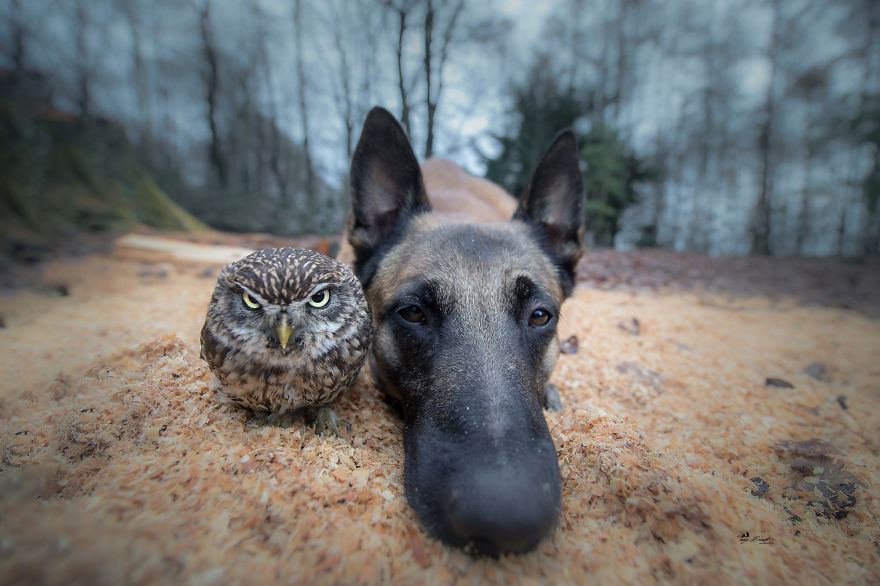 28. Ingo and his friend relax on a log, looking into the distance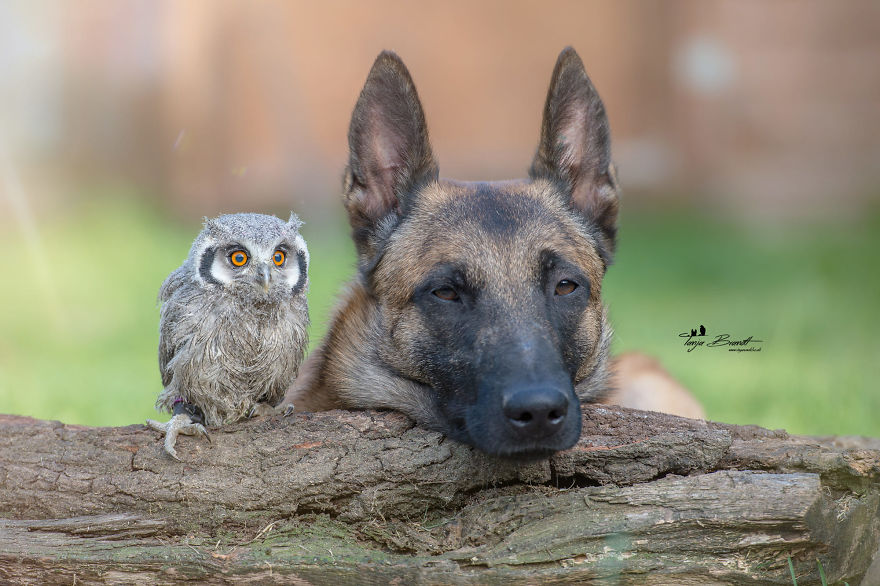 29. A smug Ingo lays between a possessive Poldi and a startled friend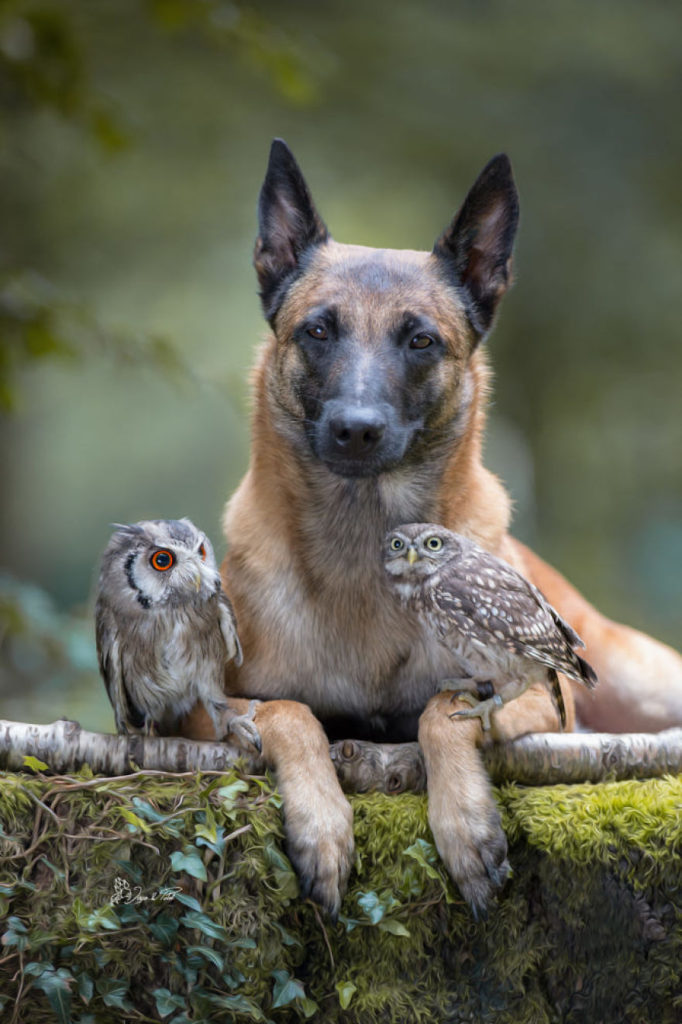 30. Poldi looks into the camera atop his usual perch, a branch held by Ingo