If one were to re-evaluate humanity's contribution to the Earth, the result would not be pleasant; despite claiming to be rational, reasonable and intelligent, we have only caused strife within ourselves on the basis of imagined boundaries or conflicts with nature and natural resources.
With wars, poverty, and lack of basic human resources hitting all-time peaks or hikes, availability of natural resources, wildlife conservation, and successful peace efforts are always low.
Only a few weeks back, we lost the last male white rhino from Africa, causing the death of another species. Man, according to estimates is responsible for the loss of more than 200 species every single day.
Besides children in places like Syria and Palestine can't find a safe life to live, with basic food, water, and a roof.
Is all hope lost then? We wouldn't be so sure.
Read on to find out why. These 30 heartwarming photos will restore your faith in humanity.
Fifteen-year-old Anthony Borges Saved 20 Lives by Barricading a Classroom Door with His Body as the Assailant Opened Fire. He Was Shot Five Times as He Tried to Lock the Classroom Door, but Survived.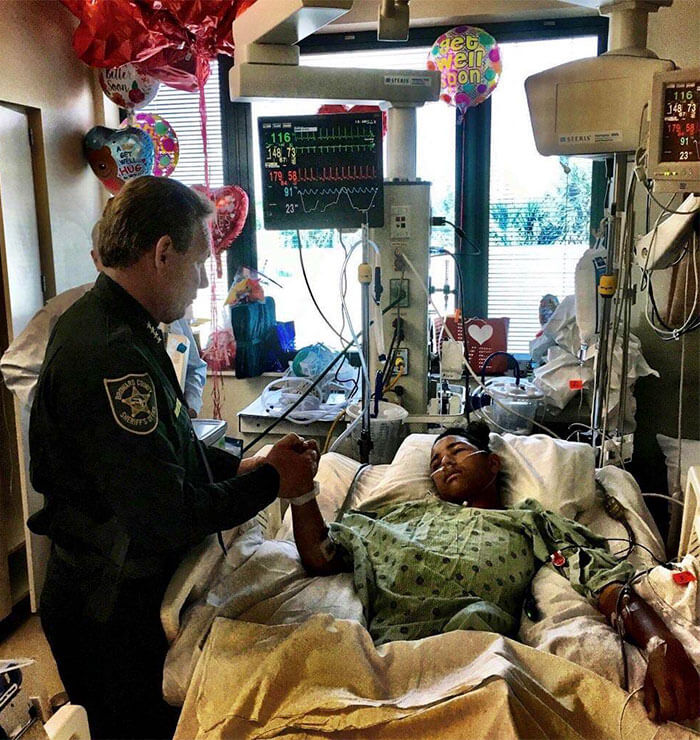 Every Day This Man Drives Hours In Drought To Provide Water To Thirsty Wild Animals.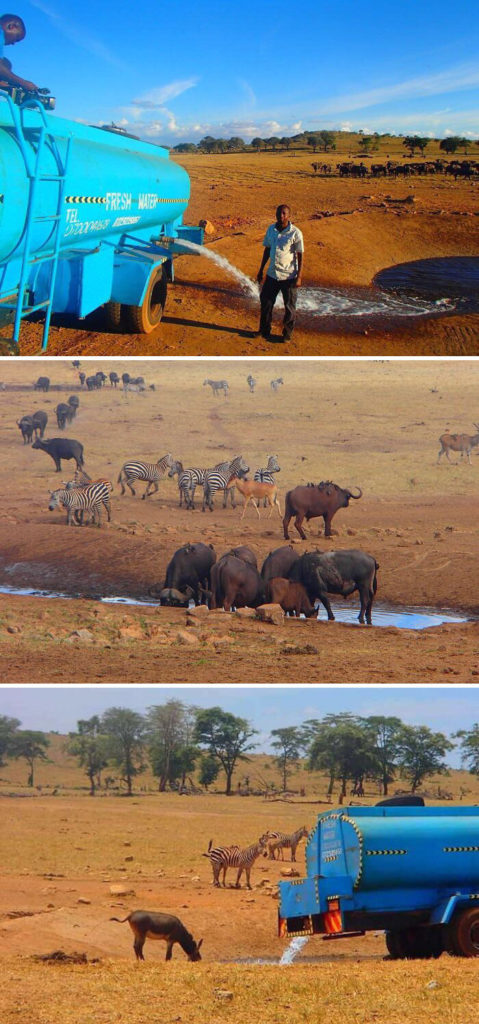 Firefighters In Arizona Putting Out A Fire In Mexican Border.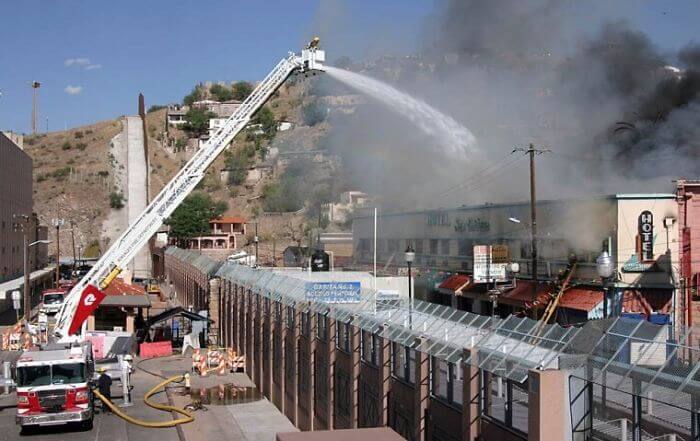 Brian the Retired Dublin Gentleman Spent His Evening Making 50 Tubs of Curry for the Homeless, Every Single Night. Living on a Pension and Paying for This Himself.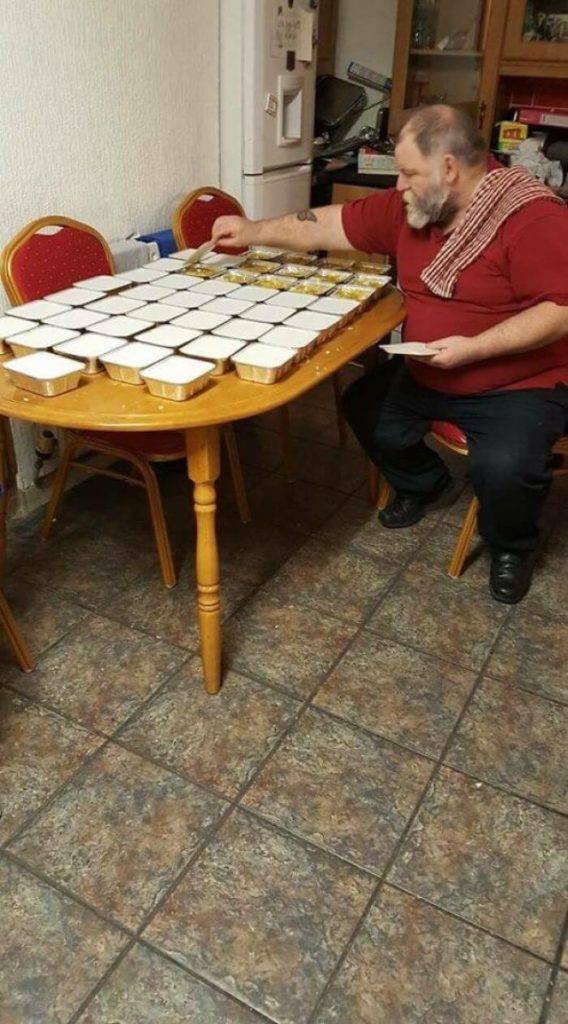 A Stranger Helping Out Another Stranger Struggling With His Tie.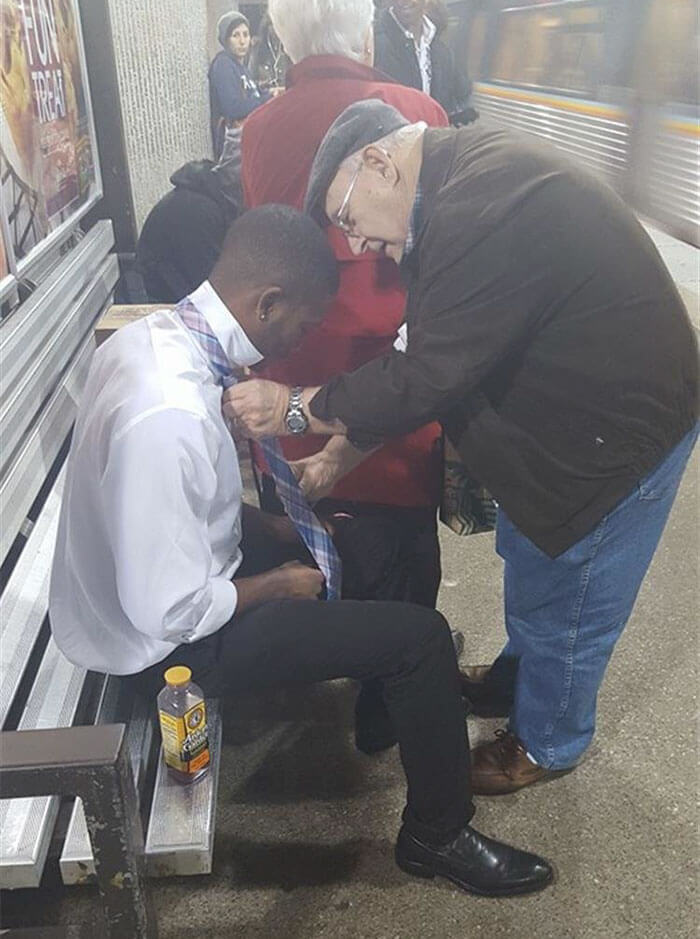 Comedian Josh Johnson And His Teacher.
When You Reach 100 Years Old In Barbados, You Get A Stamp In Your Honour. Amazing!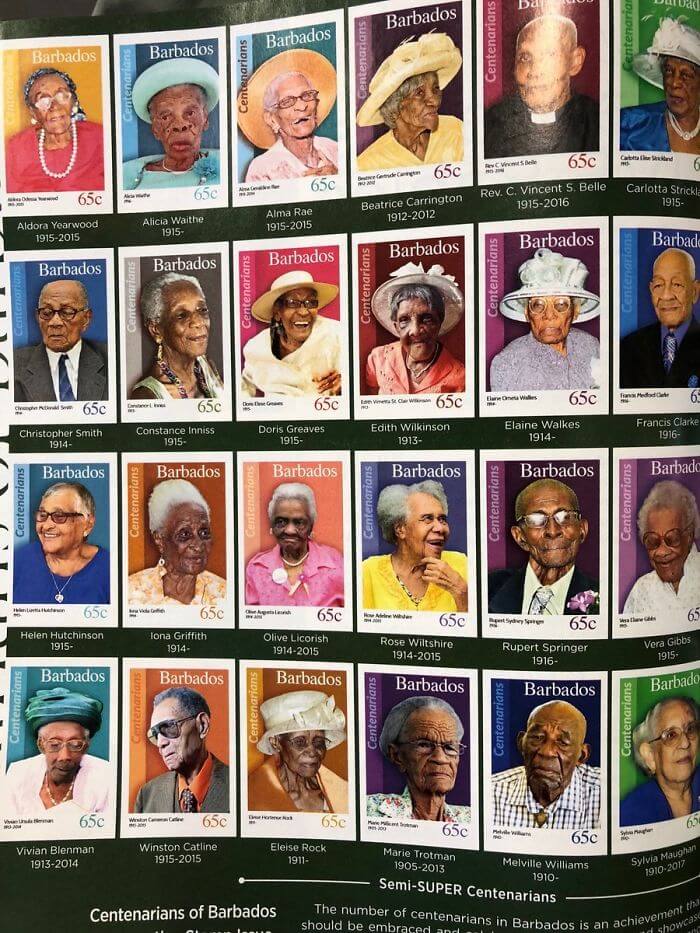 A Middle School Started A 'Breakfast With Dads' Program But Many Dads Couldn't Make It And Several Students Didn't Have Father Figures. The School Posted A Facebook Request For 50 Volunteer Fathers… 600 Fathers From All Backgrounds Showed Up.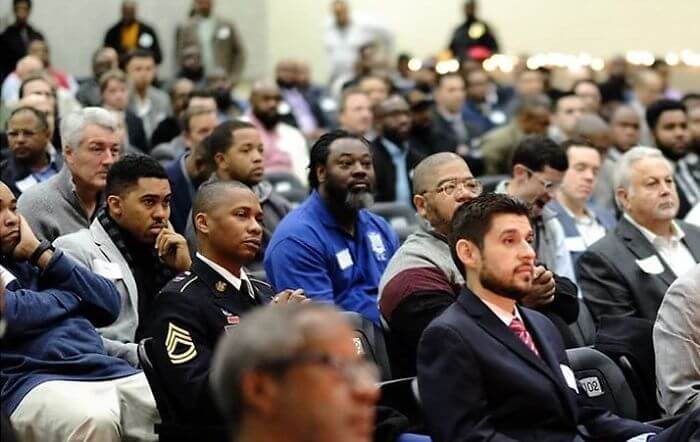 Every Morning My Father Places Bird Food In The Yard For My Mother To Wake Up On This View.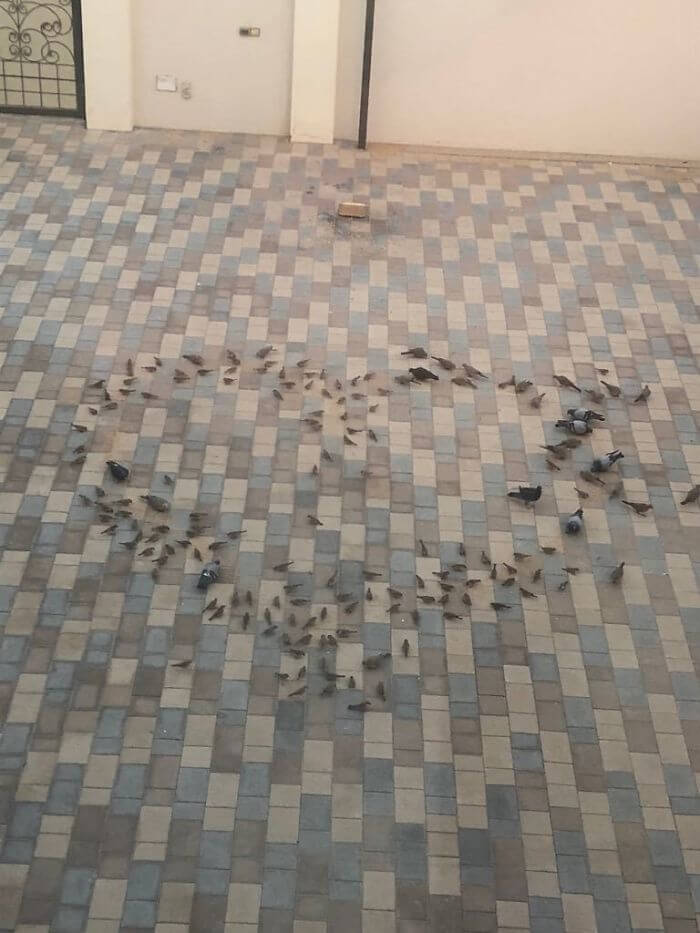 A Nurse Bends Down And Gets Ready To Hug Her Former Patient, Who Was Paralyzed From The Waist Down.
The Bride's Father Died Ten Years Ago And His Heart Was Donated. The Man Who Received The Transplant Walked Her Down The Aisle.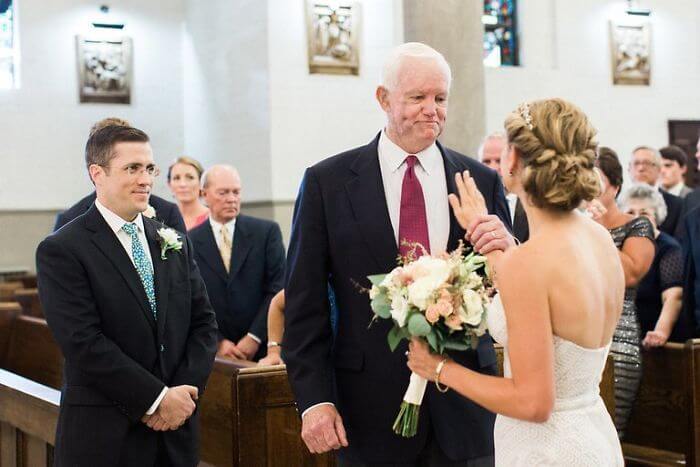 This Old Lady Goes To The Supermarket To Read Books All The Time So The Manager Put A Little Bench For Her.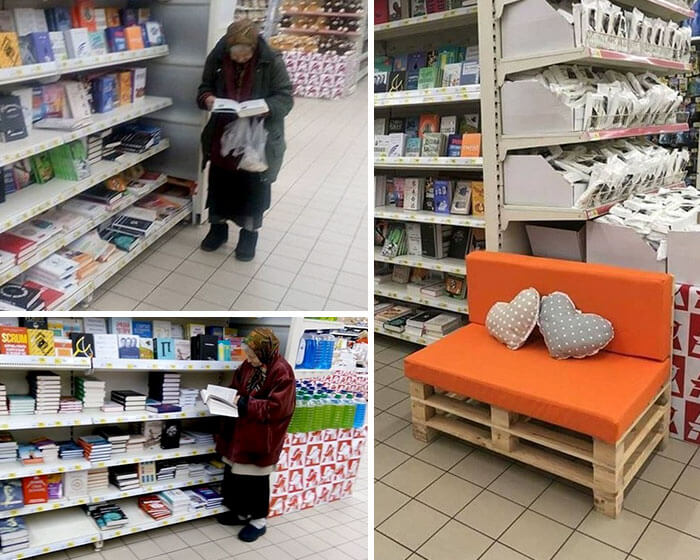 Garbagemen Taking A Break.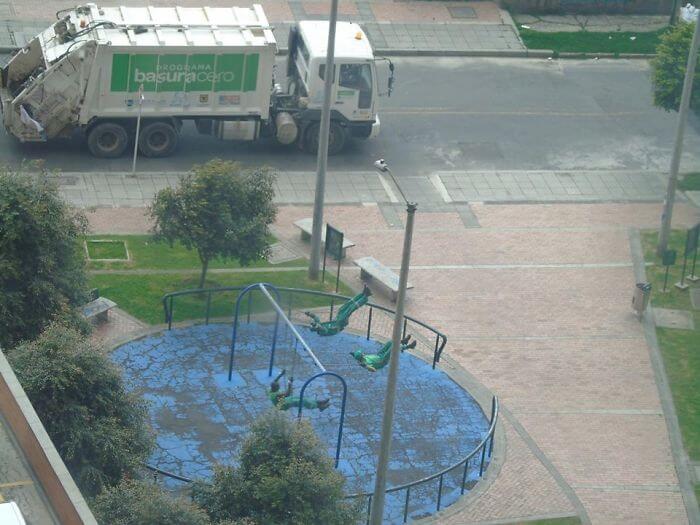 'Life Gave Me The Gift Of You' – Marine's 4-Year-Old Son Cries Tears Of Joy After Hearing New Step-Mom's Vows For Him.

The Moment She Gets The News That Her Adoption Went Through.
I Saw This Beautiful Man Holding A Phone With Both Hands Looking At The Screen, Smiling. I Was Drawn By His Joy & Asked For A Photo. He Agreed, Telling Me He Was Talking To His Wife Back Home. I Asked If It Was A Video Call. He Said 'No, But I See Her Name On The Screen'.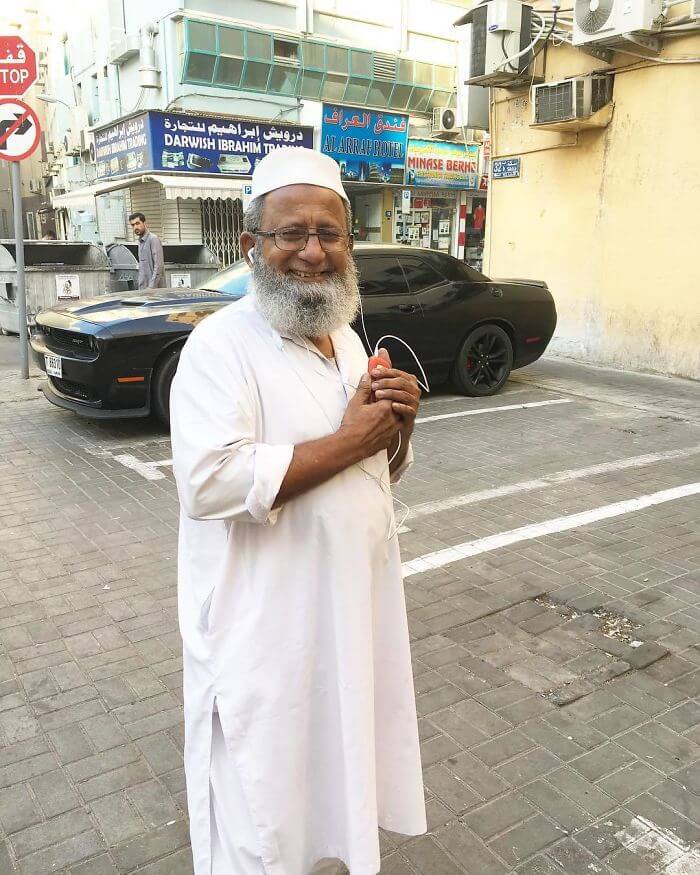 People Holding Onto Man Trying To Commit Suicide.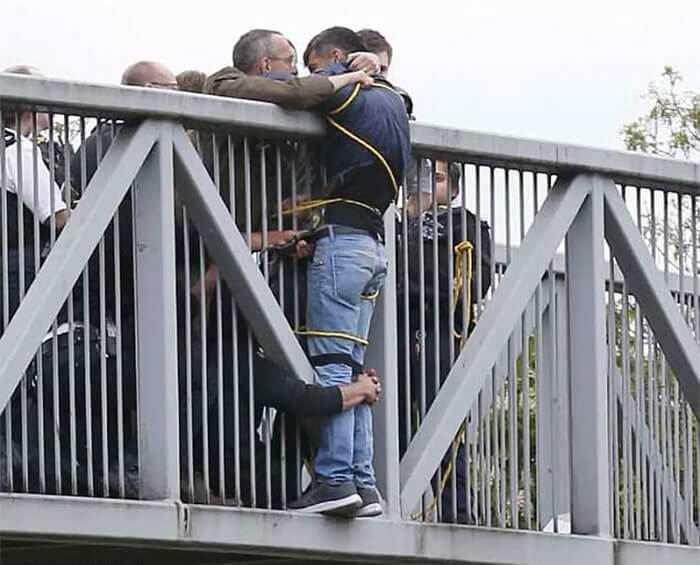 Thought They Were Going To Make A Noise Complaint.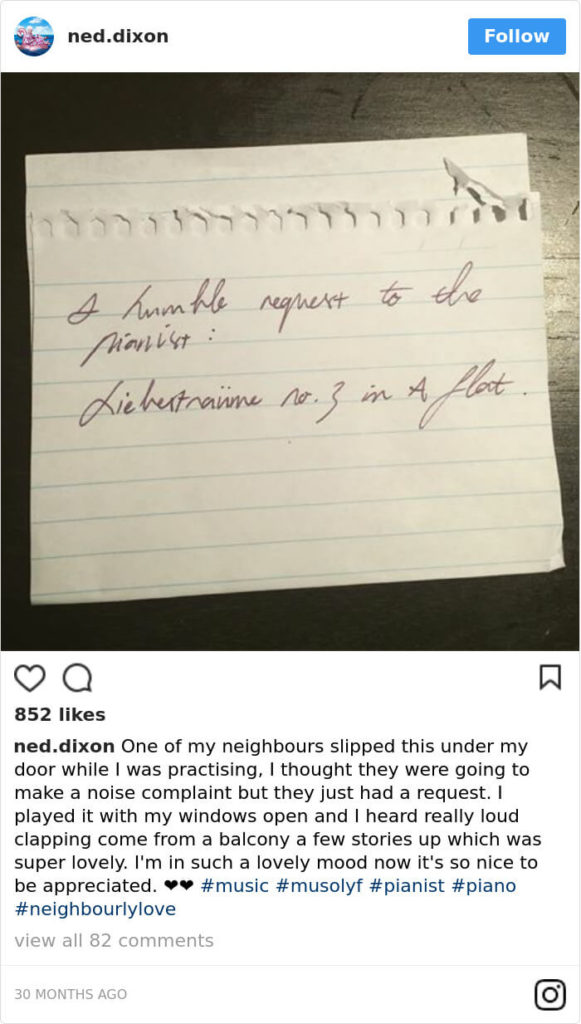 Was Reading At A Coffee Shop And Saw This Guy Looking Up Vet Services For An Injured Sparrow He Had Just Found.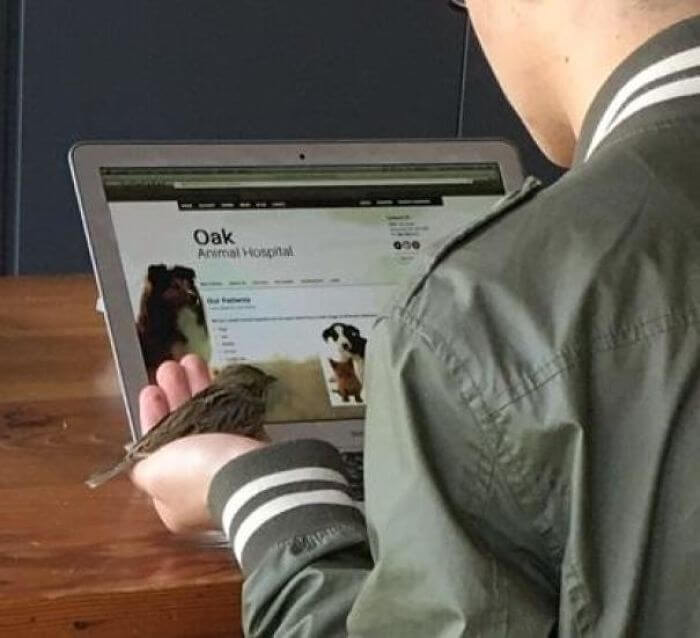 Drug Addict Returns Stolen Money 5 Years Later.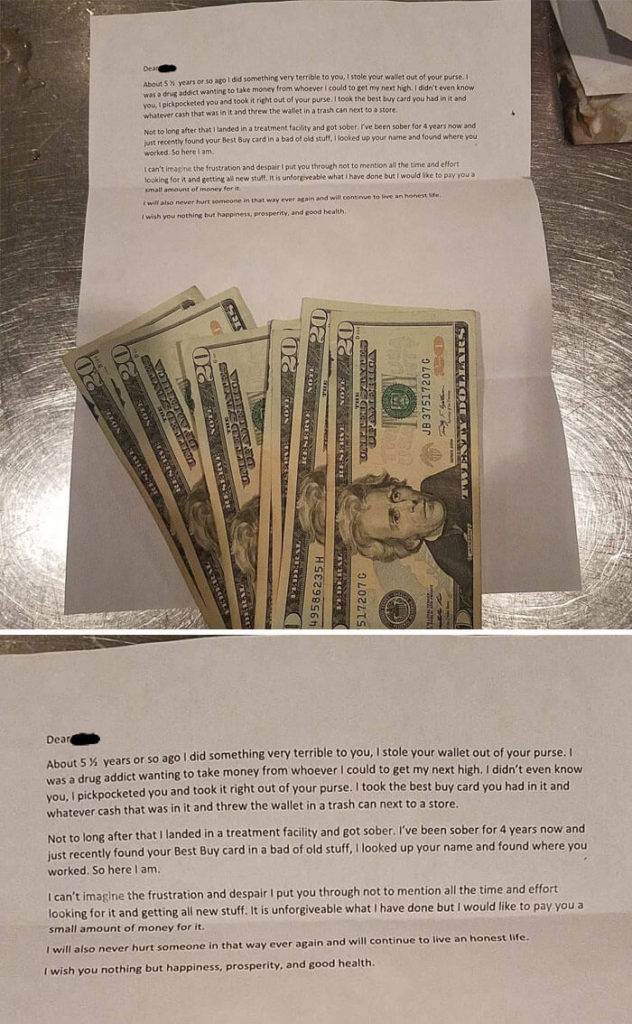 This Janitor At My Friend's School Is A Huge Red Hot Chili Peppers Fan. Since The Prices Were Extremely High And He Was Devastated About Not Going, All Of The Students Came Together And Bought Him The Tickets.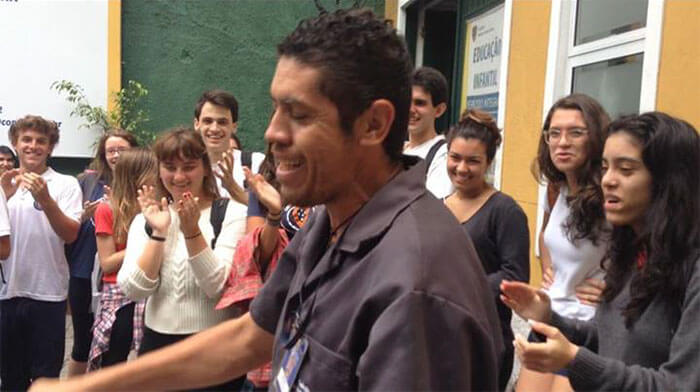 Babysitter Is Awesome.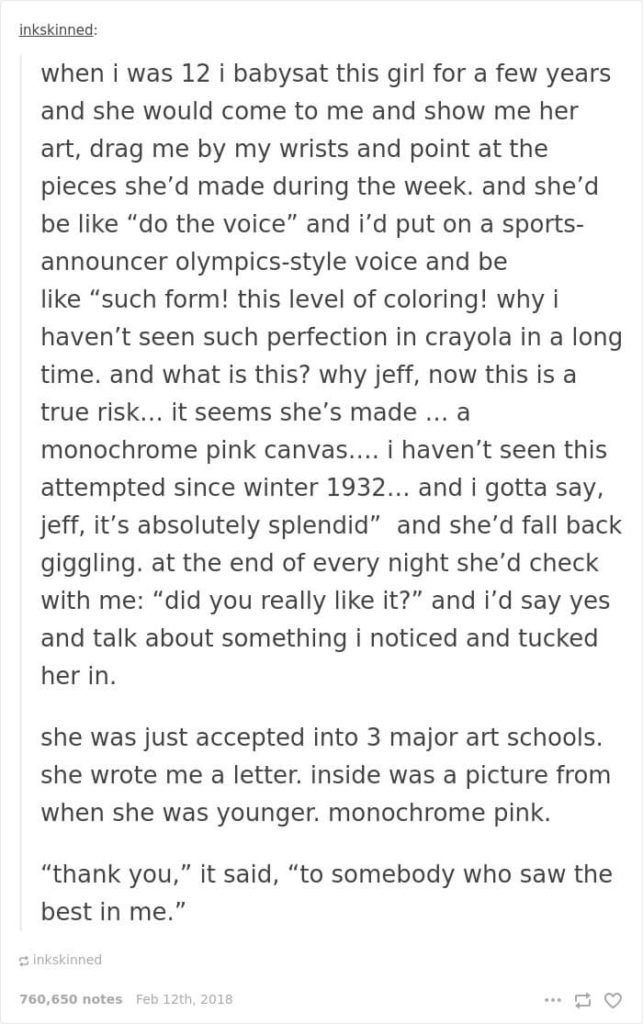 Sweet Parrot.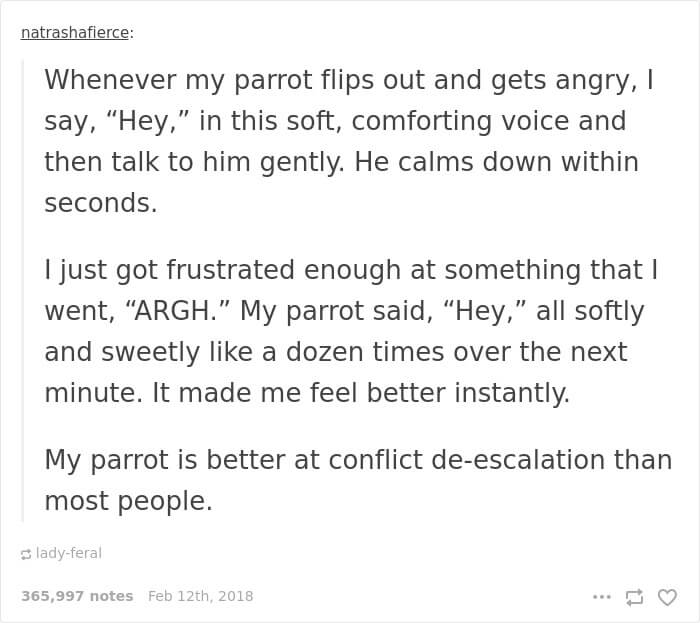 Ballerina Aesha Ash Is Wandering Around Inner-City Rochester In A Tutu To Change Stereotypes About Women Of Color And Inspire Young Kids.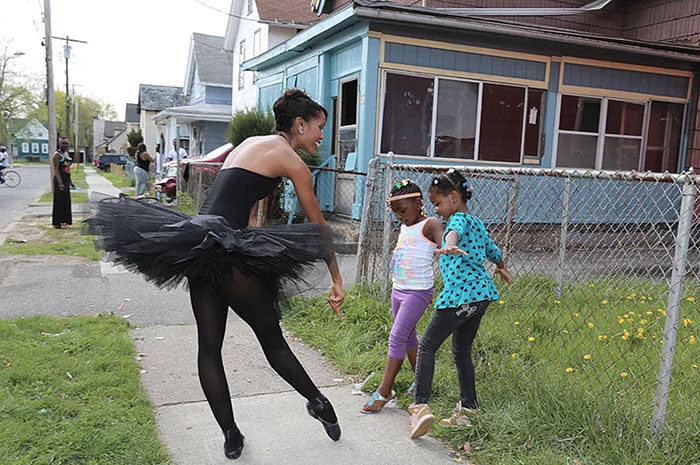 An Elderly Man In My Neighborhood Had A Heart Attack While Shoveling His Driveway. Paramedics Took Him To The Hospital, Then Returned To Finish Shoveling His Driveway For Him.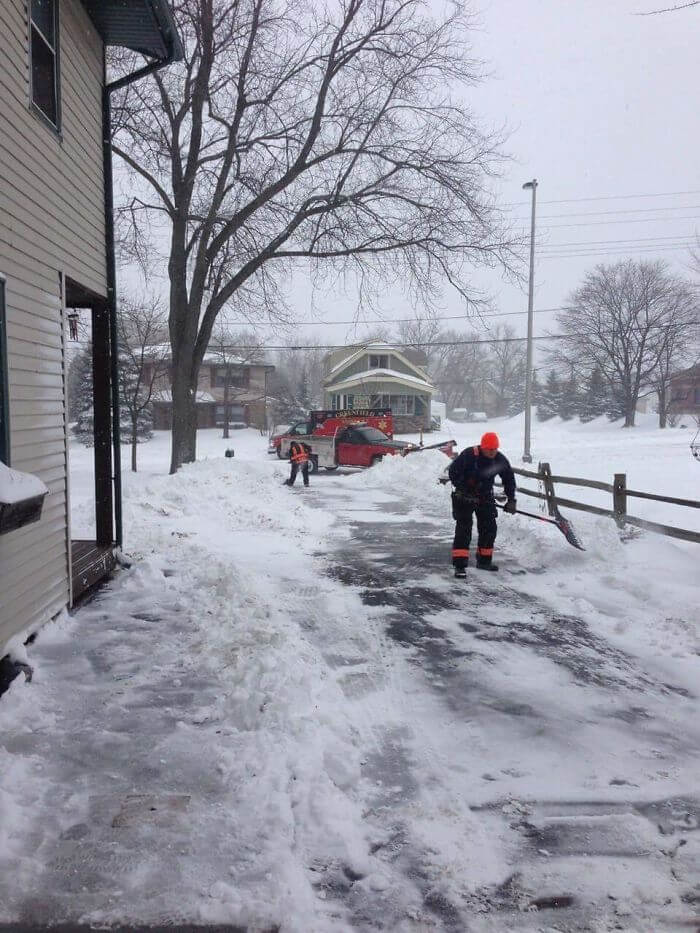 Retired Firefighter Invited To The Graduation Of A Girl He Rescued 17 Years Ago From Her Crib During A House Fire.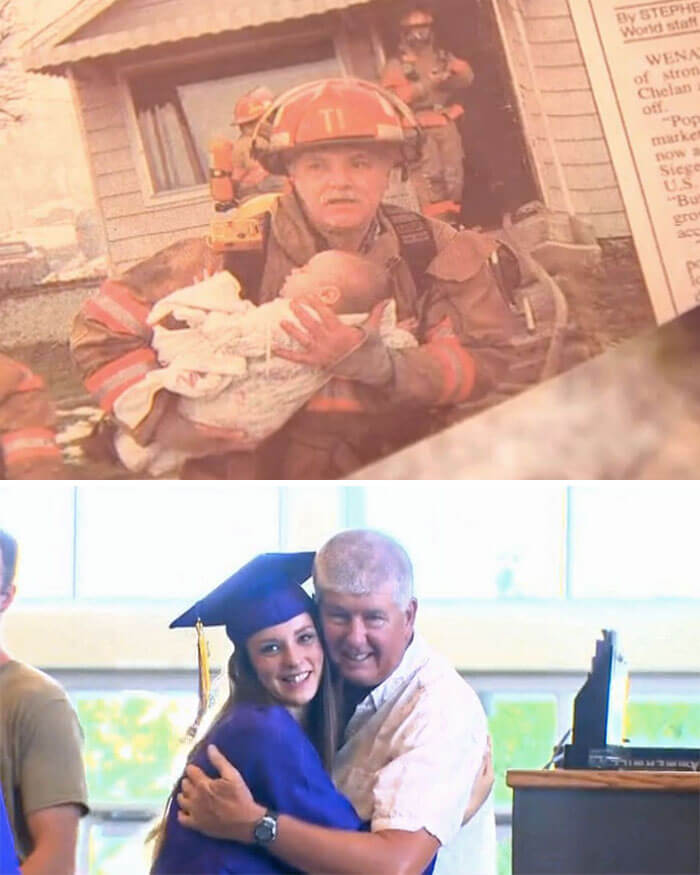 Seen At A Restaurant's Front Window.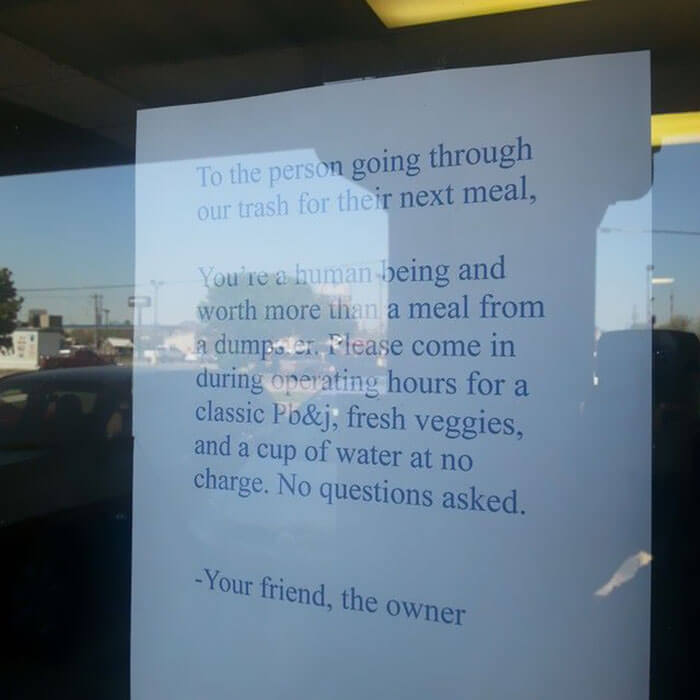 Probably The Best Birthday Present You Could Get.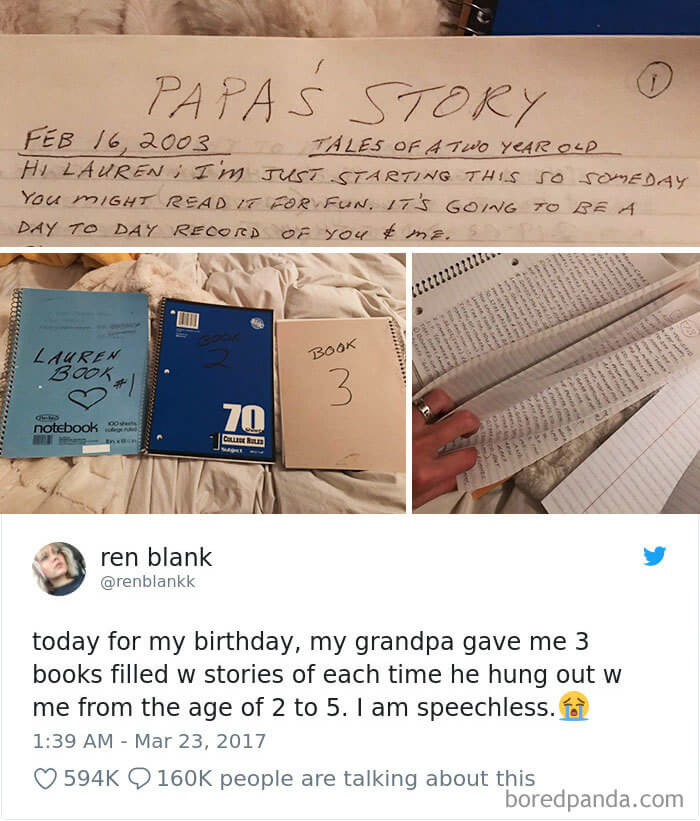 Syrian Refugee Hands Out Food To Homeless In Germany To 'Give Something Back'.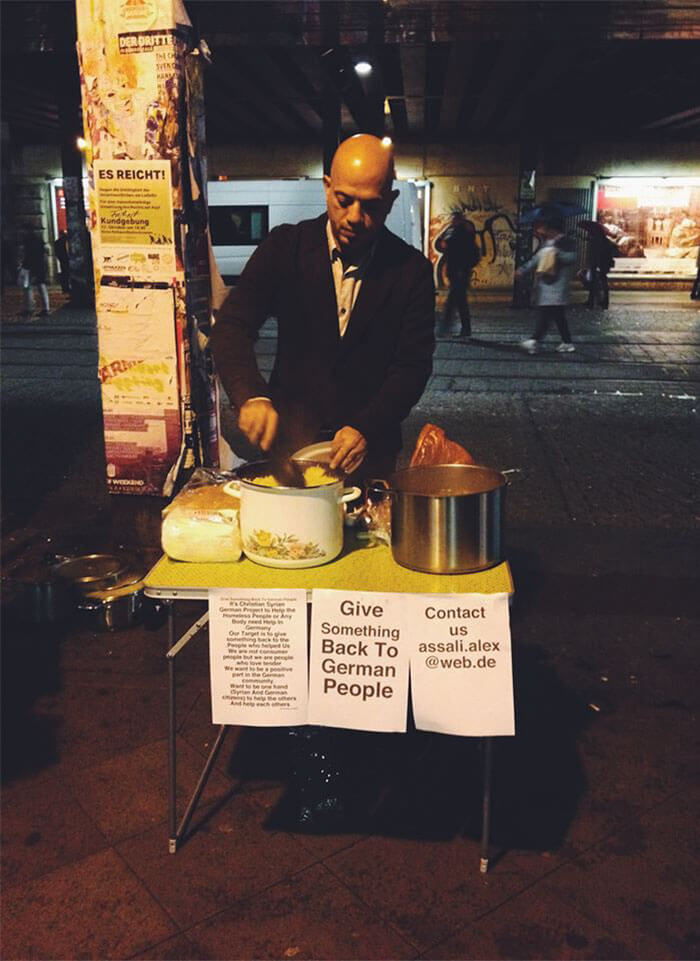 A Mariachi Musician Let My Hard Of Hearing Son Put His Head On The Guitarron So He Could Hear It. He Was Amazed!