Life is a series of ups and downs. It is never fully fair to anyone. Everyone has their own demons to wrestle and everyone has their own battles to fight. Breaking down with tears often helps to purge out the most negative of emotions from your heart.
It is called catharsis in Greek. That was the logic behind the origin of Greek theatre: to showcase the human condition and get excess sentiments out of people's hearts in the form of tears. Well, here we aren't just showcasing the human condition.
These stirring pictures will get you to trust humanity again, and we all know that's a great thing.
1. This wonderful dog died bravely protecting an 8-month old girl from a house fire.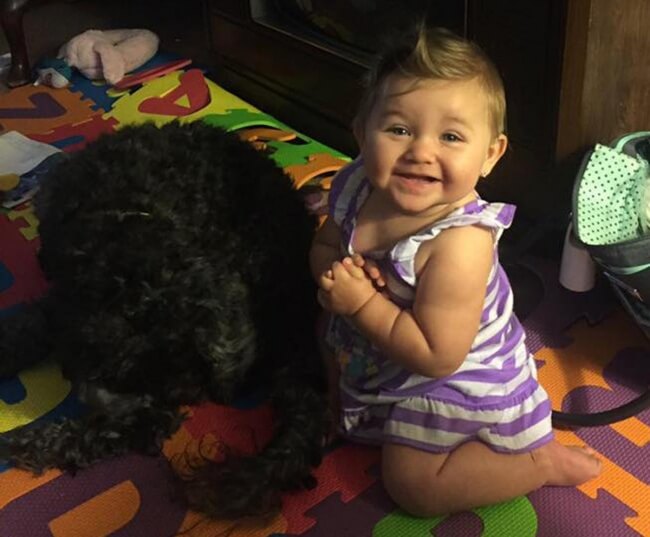 2. UFC fighter makes a Down's syndrome fans dream come true.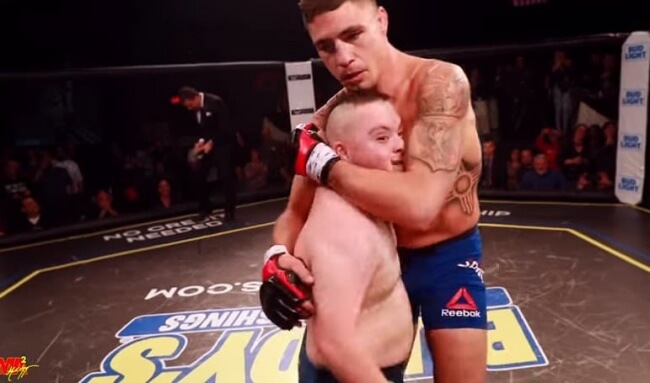 3. Son surprises dad with his dream car.
4. A soldier returning home to his girlfriend.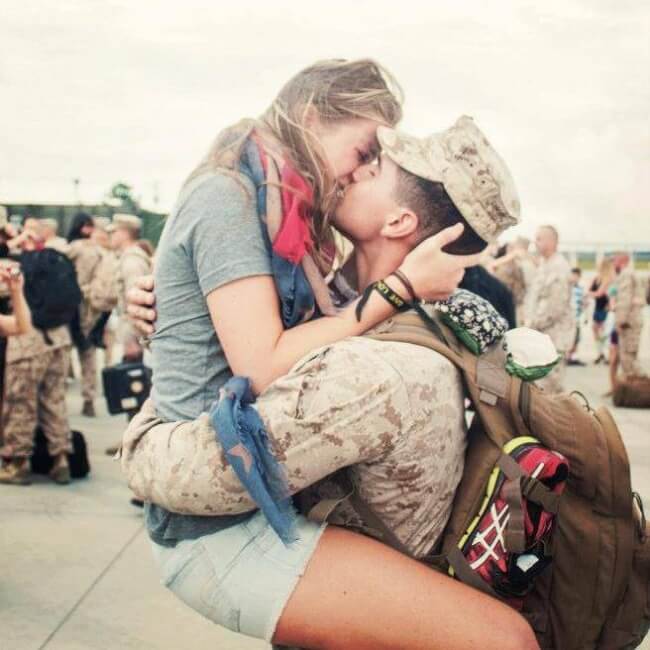 5. Every night this coffee shop leaves the leftover burritos on their windowsill for the homeless.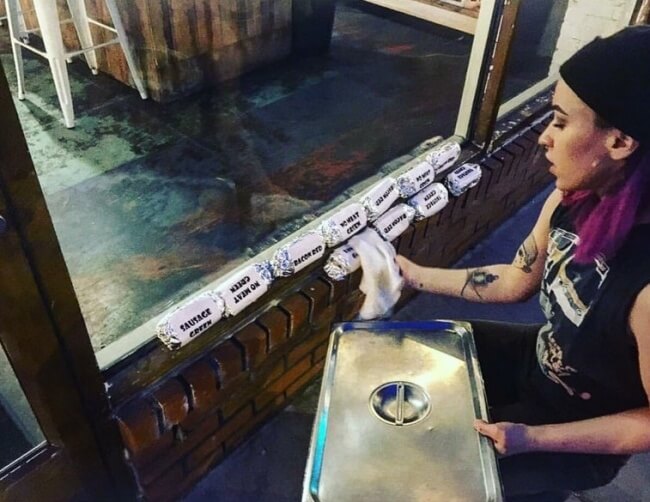 6. Chinese doctors bowing down to an 11-year-old boy with brain cancer who saved several lives by donating his organs.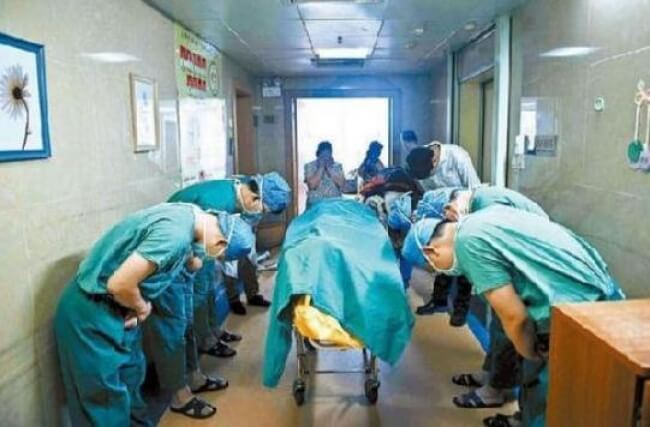 7. During a protest in Brazil, an officer asked the participants to forgo any collisions on his birthday. In response, a group of protesters surprised him with this.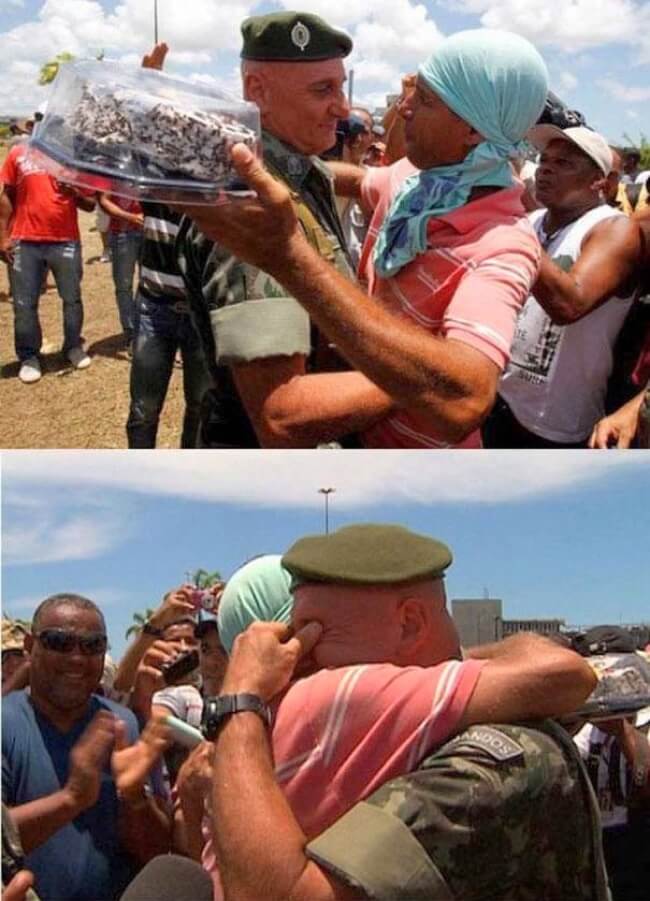 8. Man is reunited with Mom after 21 years.
9. A teacher hugs a child at Briarwood Elementary school after a tornado destroyed the school in south Oklahoma City.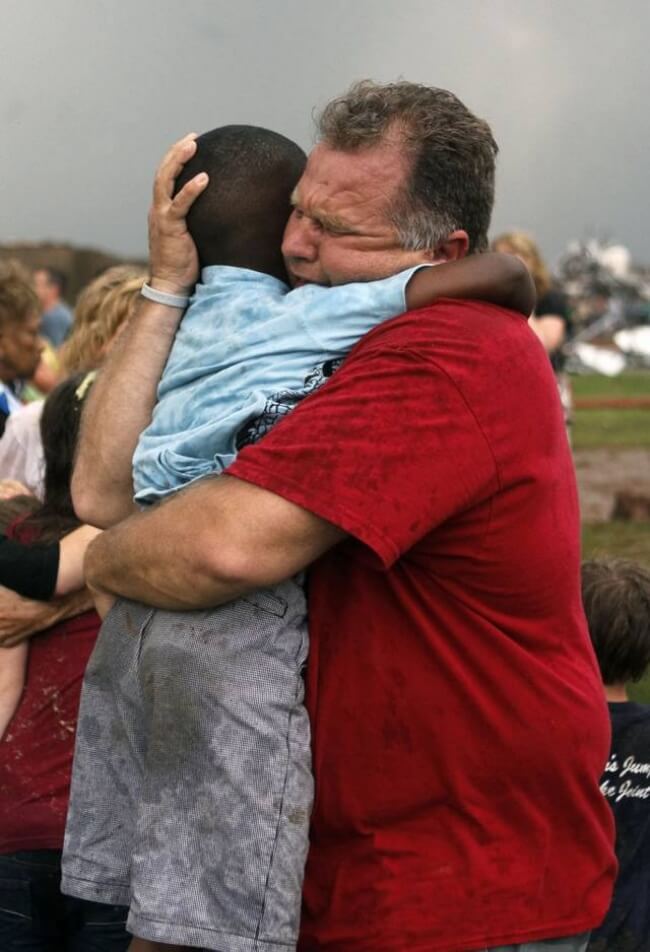 10. He just found his lost dog and they were sitting like this for 10 minutes.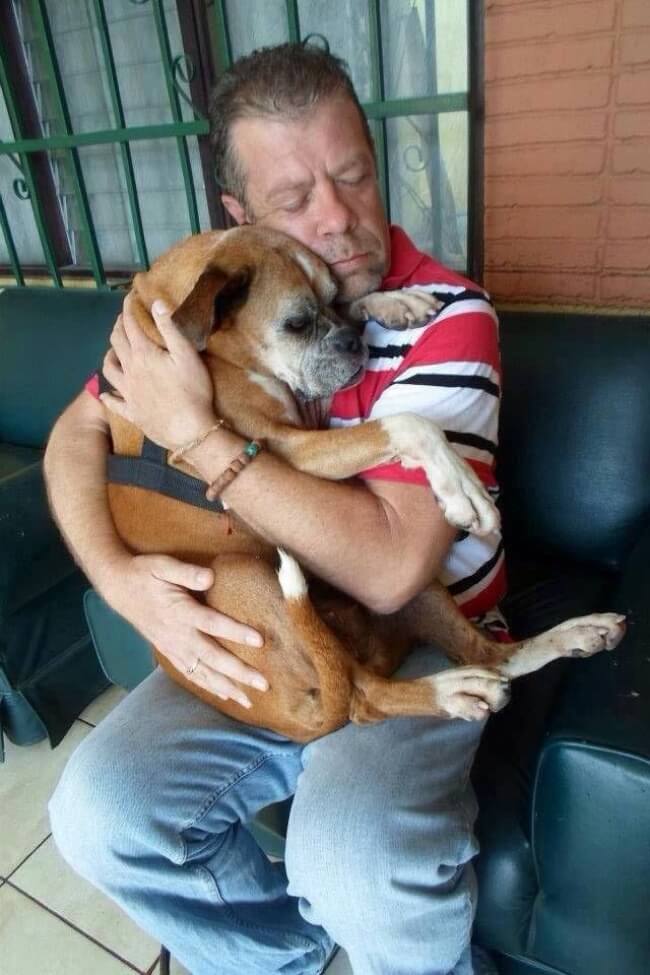 11. A father plays with his disabled son football.
12. Ringing that Cancer Free bell!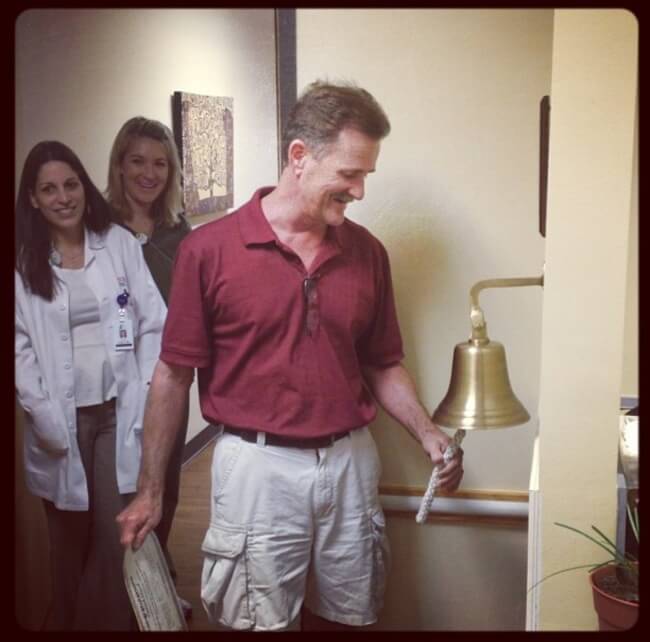 13. This athlete promised his granny that he would win the gold at the Olympics. This photo is after his win.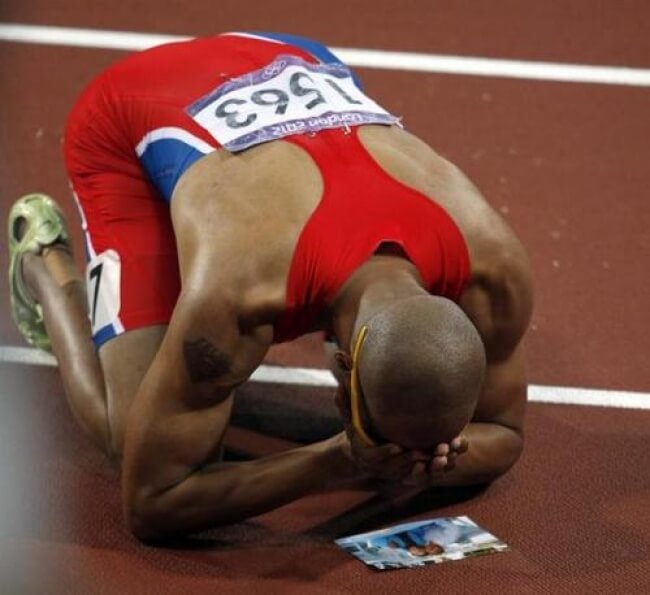 14. A man gives old shelter dogs free haircuts.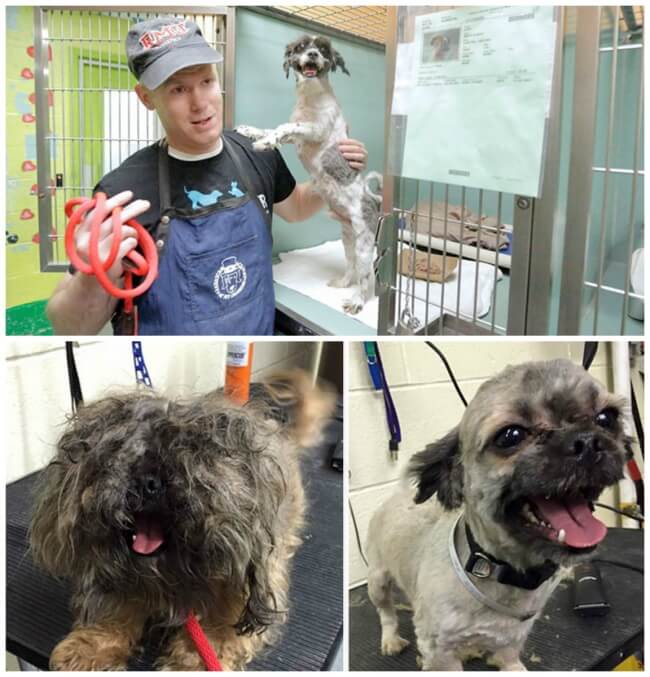 15. This girl saves a puppy from drowning.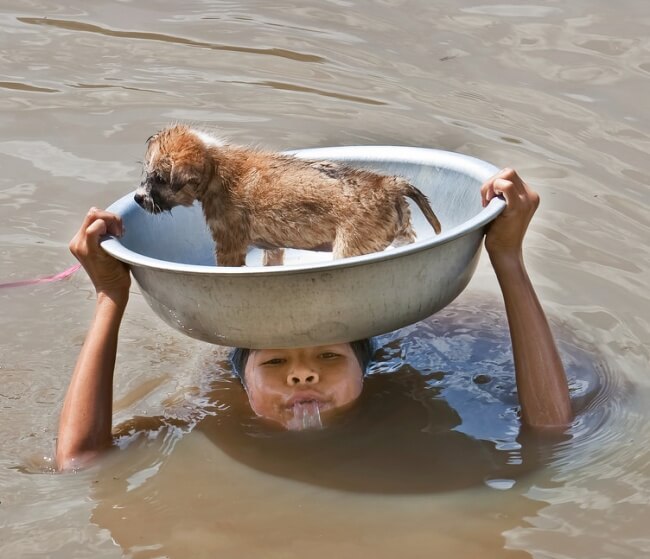 16. A homeless man sleeping on Christmas morning in downtown Toronto with Christmas presents waiting for him.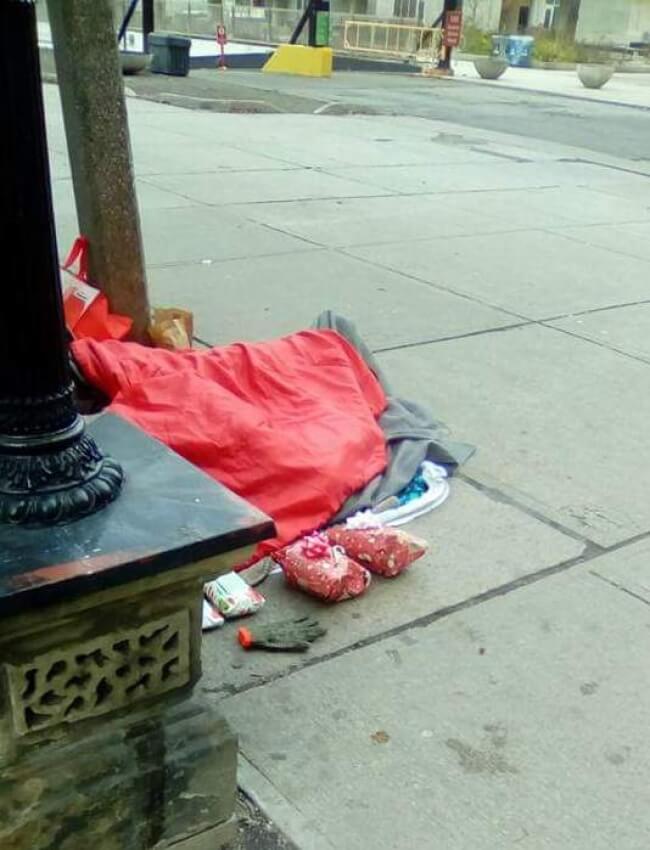 17. This boy finished a mini-triathlon together with his disabled brother.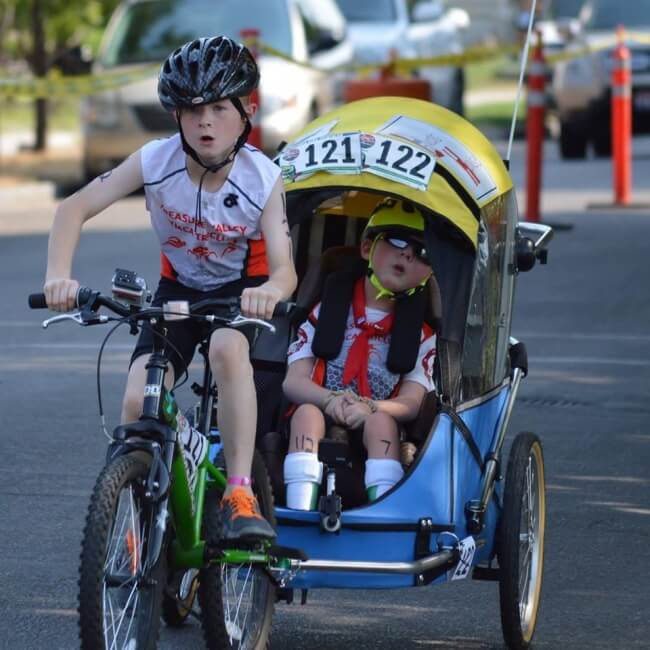 18. This dog used to work in prisons to help sniff out drugs until its retirement. The dog had been trained to recognize commands in three languages. This guy adopted the veteran dog from the shelter.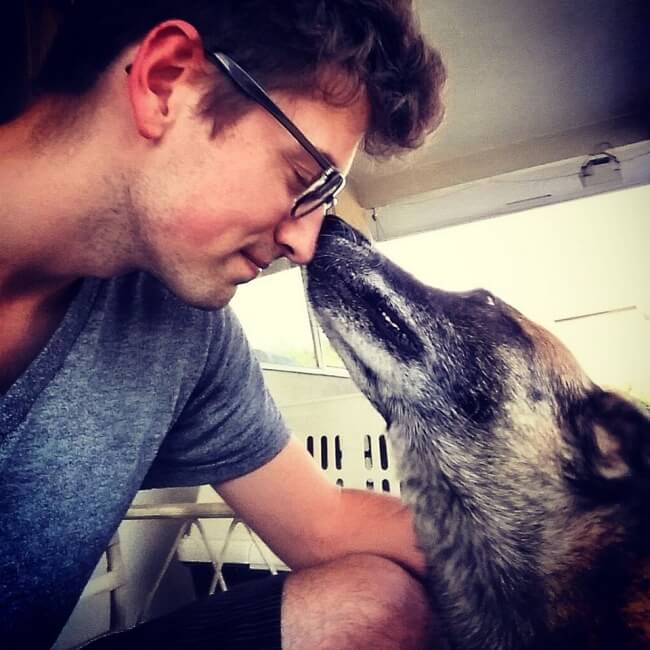 19. Wisconsin police officer to donate a kidney to an 8-year-old boy she just met.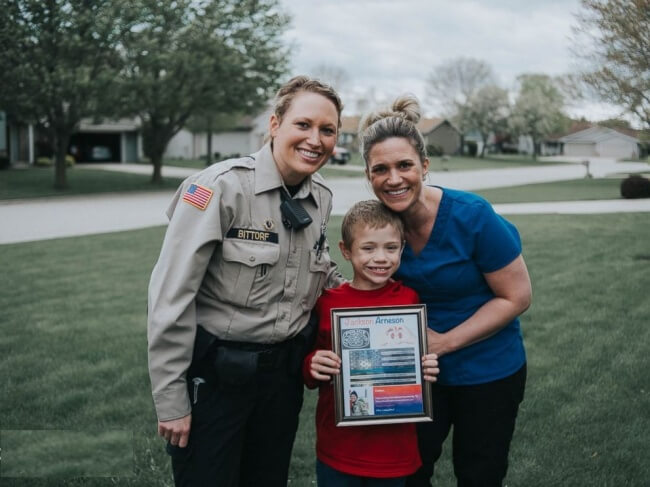 20. Hundreds of people are welcoming this girl who had bravely defeated cancer on her first day back at school.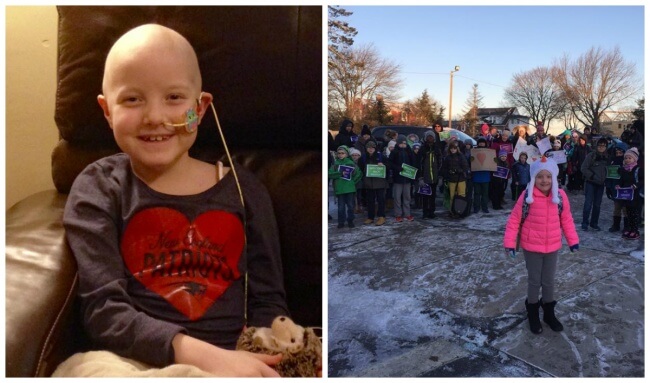 21. I adopted my 9-year-old from the shelter last year. She hasn't left my side since.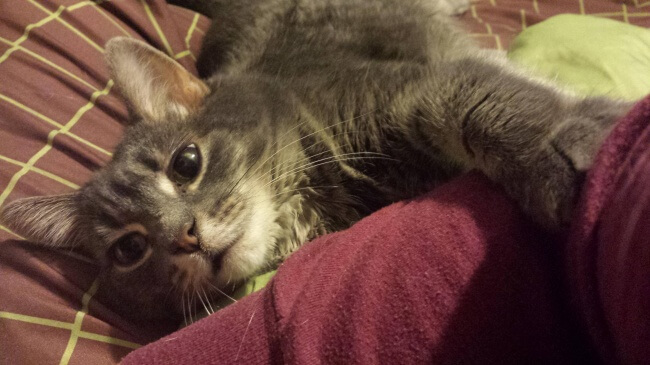 22. A mother soldier is finally hugging her kid.