Photography is truly one of the most underrated of arts, and this can be proved by some wildlife photos of 2018 that was showcased at the Wildlife Photography Awards at London.
You are in for a true ride. Check out these amazing wildlife photos of 2018.
1. The Midnight Passage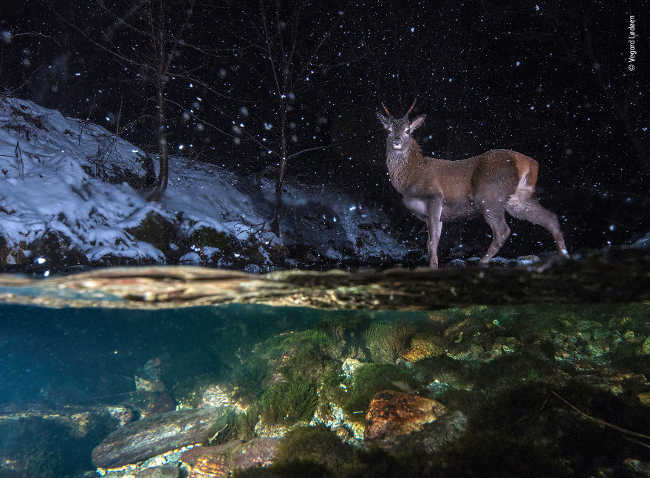 The Midnight Passage was taken by Vegard Lodoen and he says that it almost feels like a dream to him. Featured is a male Red deer in his complete glory on a starry night.
2. Cool Cat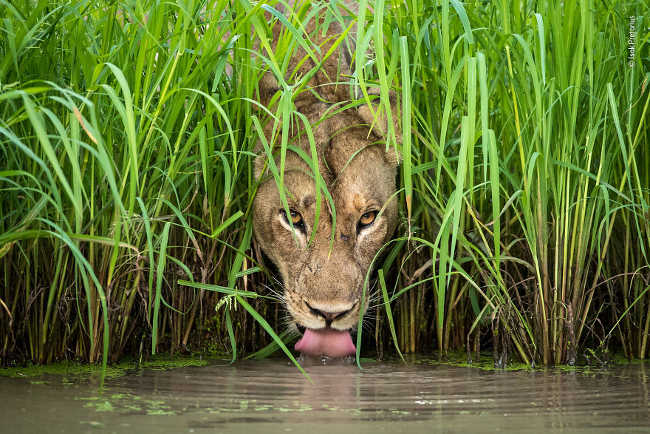 Taken by Isak Pretorius, the Cool Cat is a female lion who took her own path from the group to get a drink and Isak found the perfect opportunity and the perfect frame.
3. The Elephants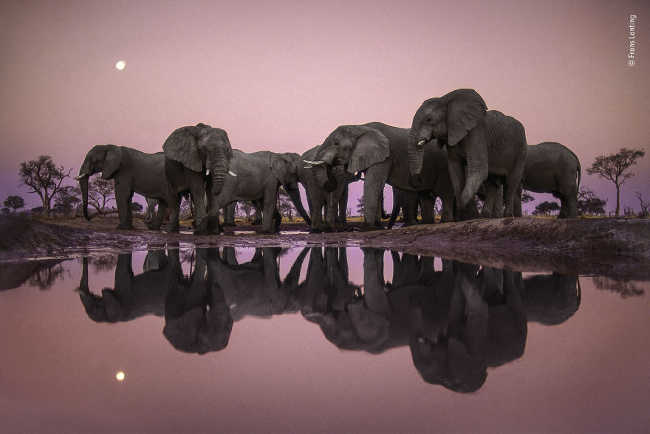 This photo of the elephants during the twilight got the photographer their Lifetime Achievement Award and it is pretty evident why. It was taken in Botswana.
4. Smoke Bath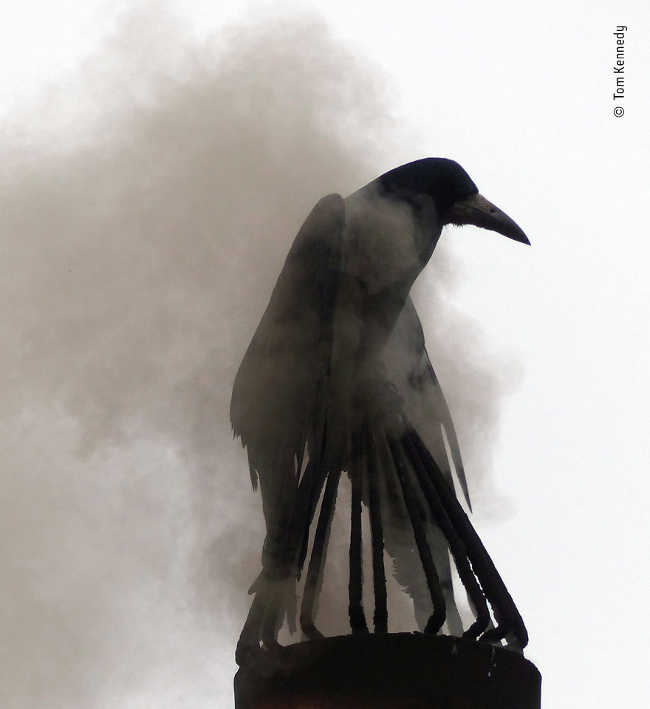 This beautiful picture was taken by Tom Kennedy and it was really appreciated in the Urban Wildlife section.
5. Pipe Owls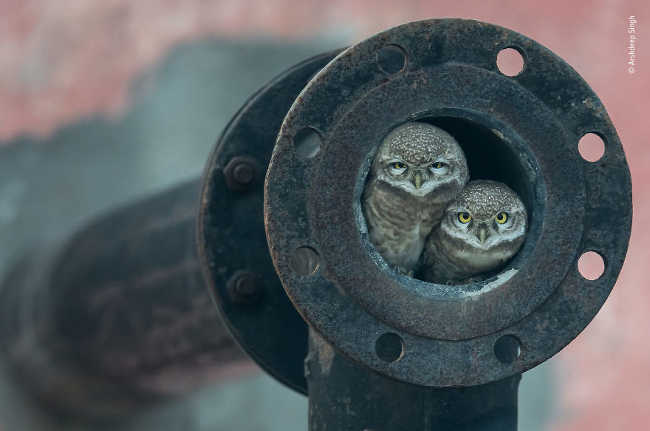 Arshdeep Singh from India took this adorable photograph- while being 10 years of age. These owl babies were the result of a pair set up a nest inside a pipe!
6. City Fisher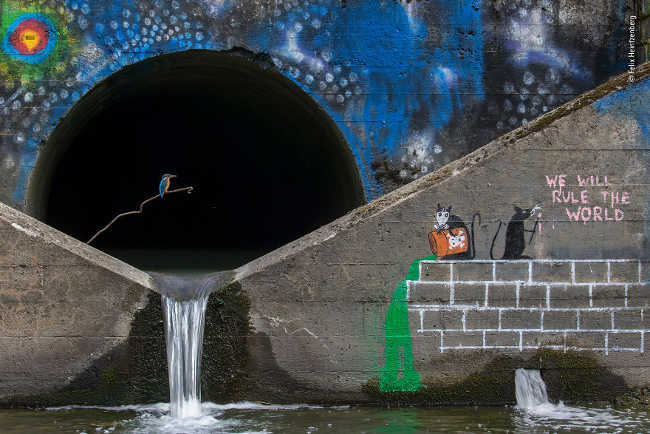 Felix Heintzenberg took this commended Urban Wildlife photograph on the streets of Germany.
7. Ahead in the Game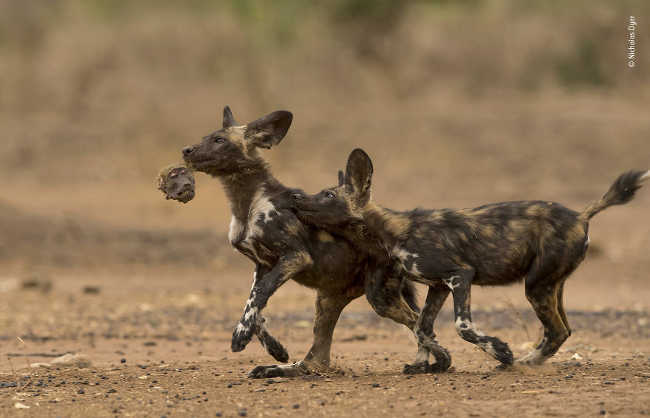 Nicholas Dyer from the UK took this photograph after running for hours!
8. Autopsy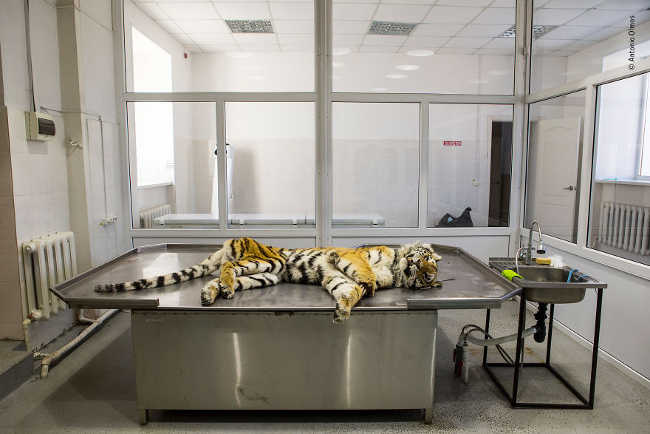 Antonio Olmos took this photo when a tigress was waiting for her autopsy to be done after being run over by a car.
9. Ghost trees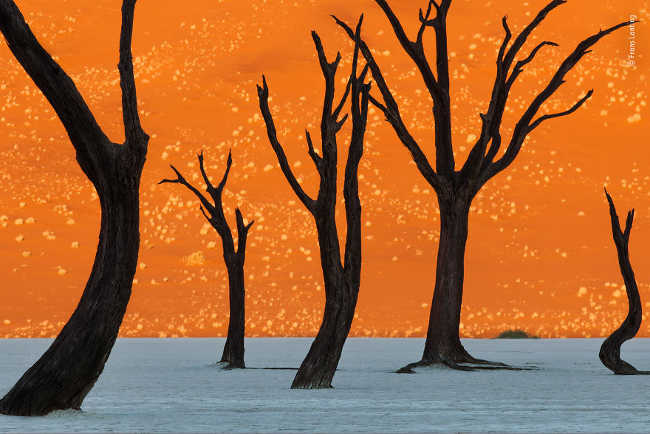 These trees once stood bravely over a river that does not go through this particular place anymore. Frans Lanting took this photo in Namibia.
10. The Meerkat Mob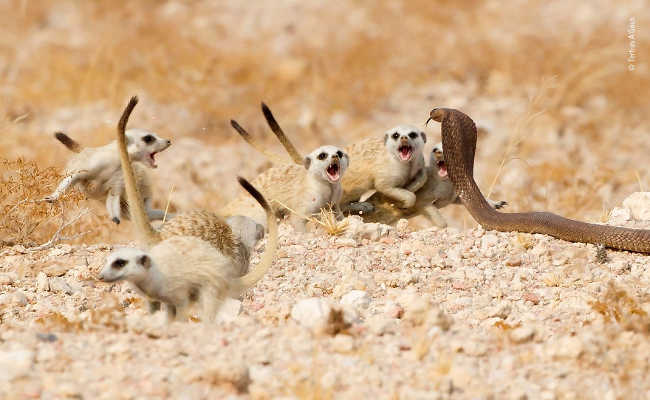 The Kalahari can be quite the challenging terrain, and here in this photograph by Tertius A Gous, we can see the extremely social meerkats fighting off a cobra. The Cobra in question is an Anchieta's Cobra, and there exist very few records of them attacking a meerkat colony.
11. Ice-cave Blues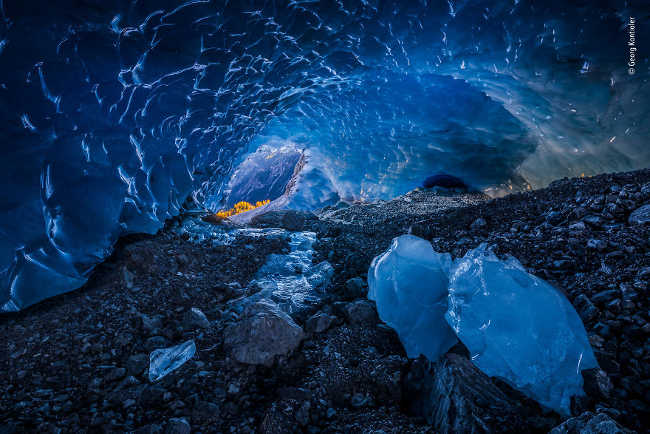 Georg Kantolier had tried before to enter this ice cave, but couldn't thanks to excessive ice melting. This time, however, he manages to get in and take a breath-taking photograph.
12. Tigerland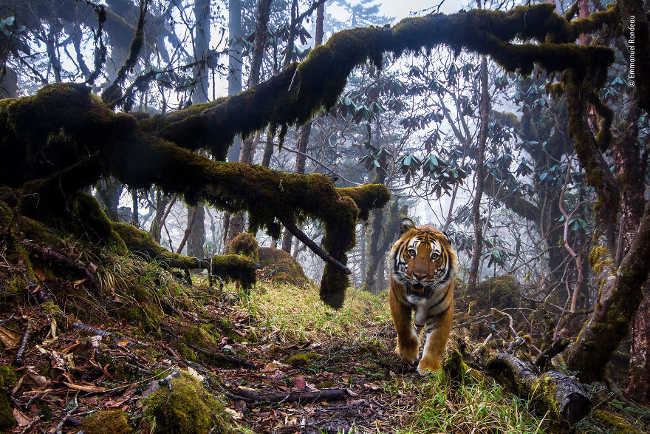 The majestic beasts exist now in small endemic pockets in Asia, pockets which are dwindling fast.
The photograph was taken in Bhutan, where the country has managed to muster conservation efforts, thereby helping tiger numbers rise to 103 in the wild. The photograph was taken by Emmanuel Rondeau.
13. Night Snack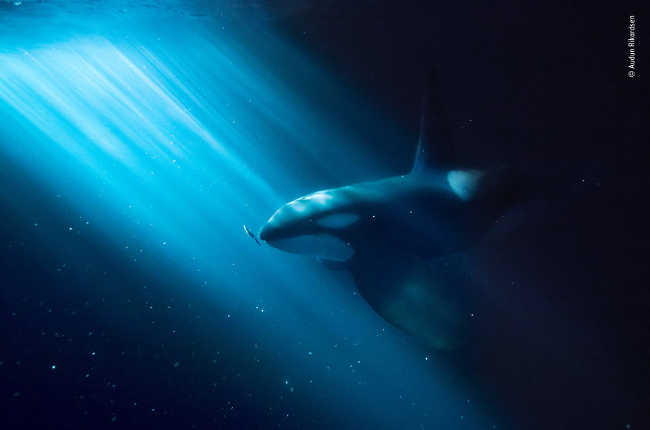 Audun Rikardsen asked trawler fishermen to use very strong lights as a killer whale, which was intelligent enough to know that nets being lifted will surely mean a few loose herrings here and there.
Such an ethereal picture this.
14. The Catch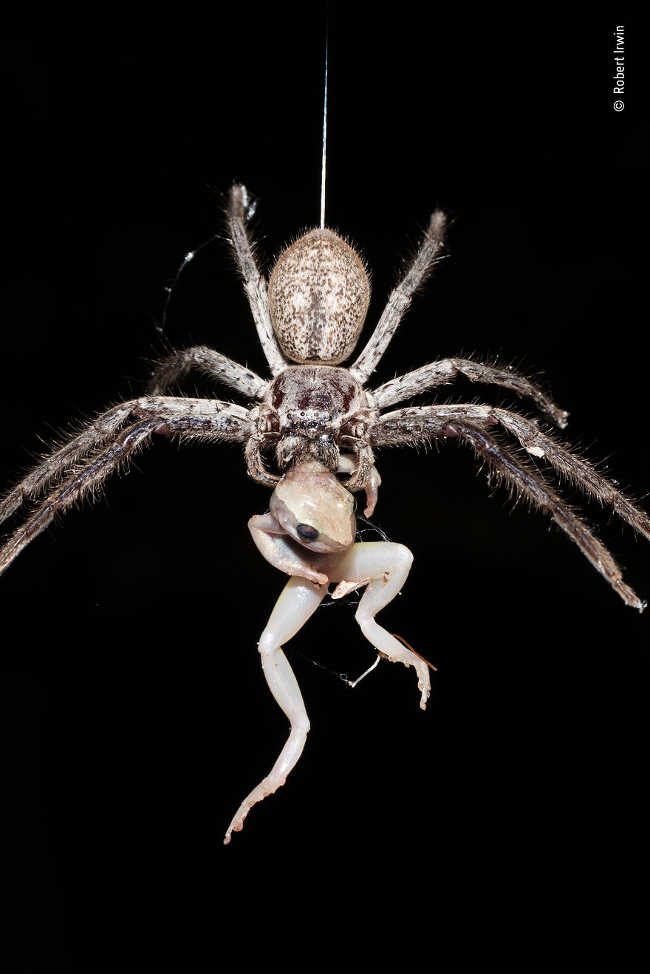 Robert Irwin took this quite gruesome picture of a huntsman spider gripping a frog it had killed, and it is as big as the spider itself.
15. Flight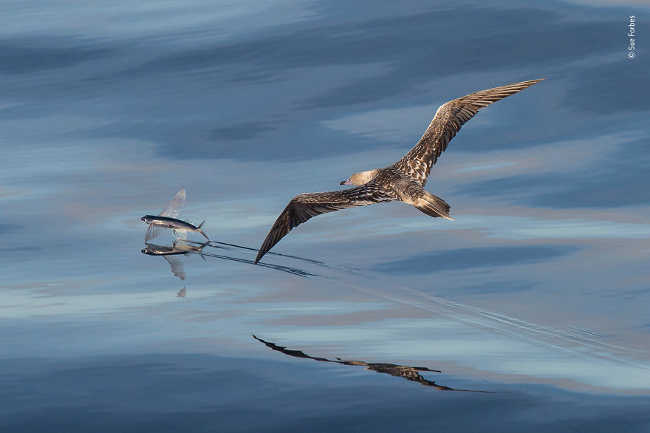 Sue Forbes captured the moment when a young booby, a medium-sized seabird circled in and caught a fish as it leaped out; all this, in mid-flight.
16. Bear Territory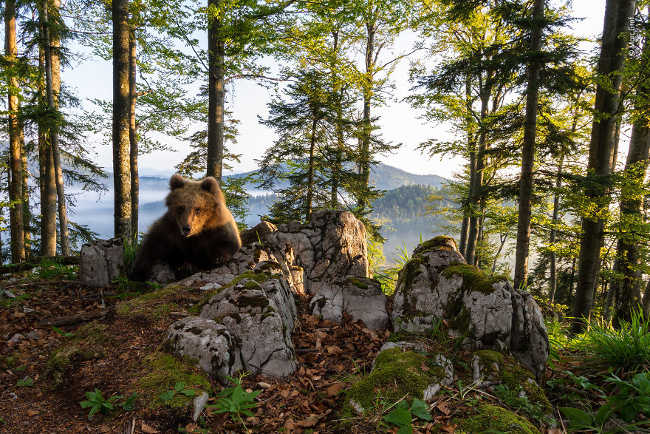 It took 14 months for Marc Graf's camera traps to lose their scent, and finally capture what they were set up for: a bear sunbathing in the Notrajnska Regional Park, Austria.
17. Eyes of the night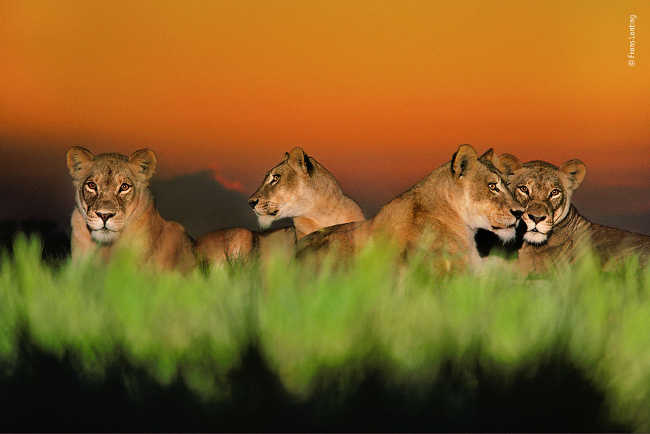 This is a picture of a pack of beautiful lionesses scanning the scrub for a game. Another Frans Lanting.
18. Looking for love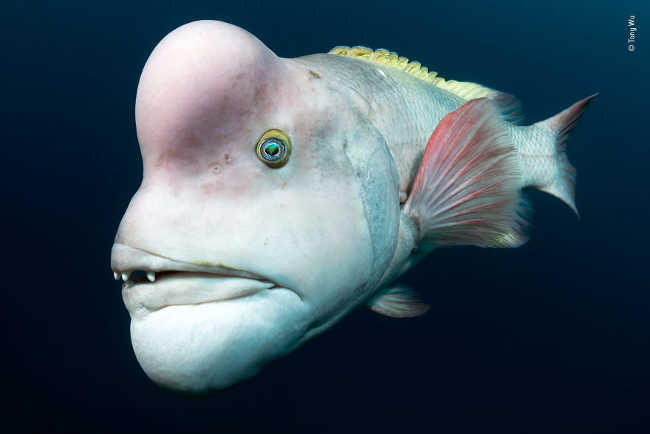 Tony Wu has captured one of the weirdest looking fishes in the sea, the sheepshead wrasse; females are known to change sex and turn male if there is a shortage of dominant males around. They attract harems of women, mating dozens of times a day.
19. Glass-house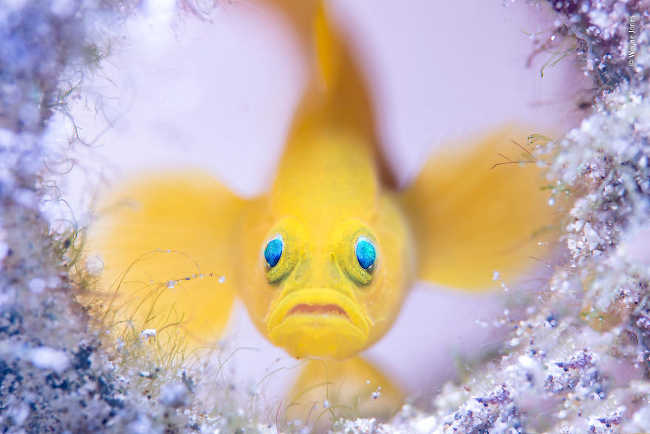 Wayne Jones has captured a yellow pygmy goby inside a discarded glass bottle. It is one of the smallest fish in the sea and the photograph was taken from the mouth of the bottle, capturing the eyes and motion of the fish.
20. Hellbent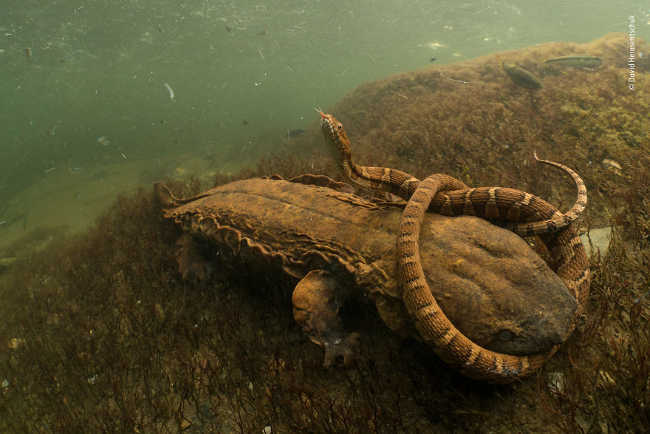 David Herasimtschuk has captured a hellbender salamander biting onto a northern water snake, in the exact moment the stealthy amphibian bit onto its more evolutionarily advanced prey.
21. Late-night feed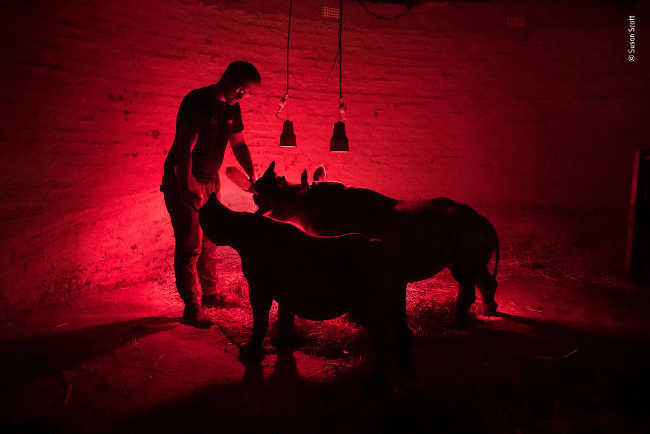 Susan Scott had to fight for two years in order to get access to a rhinoceros orphanage. The photograph illustrates the bond shared between the carers and their wards.
22. The SpringBalll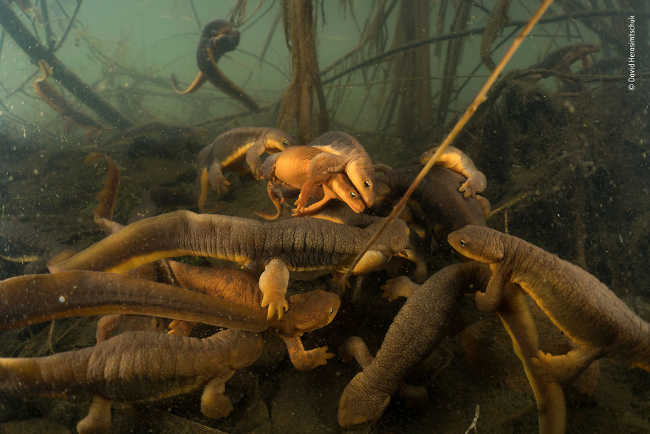 Another one by David Heramitschuk, this one is from a particular lake frequented every year by rough-skinned newts. The photographer had to wait in chilly icy water hours in order to capture the males jostling for the right to mate with a female.
23. Home of the quoll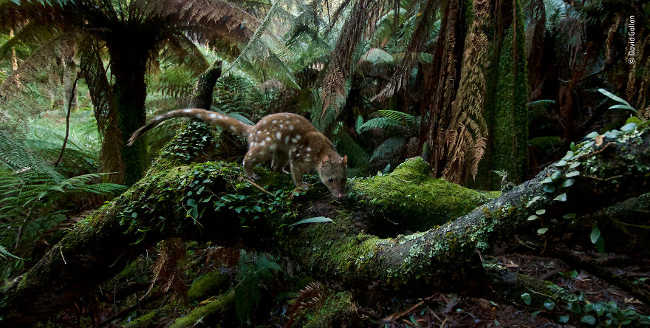 David Gallan had to wait three years to locate and six more months to take this photograph of this rare marsupial called the quoll. It is quite large at a meter from snout to tail and can hunt ferociously.
24. Life among litter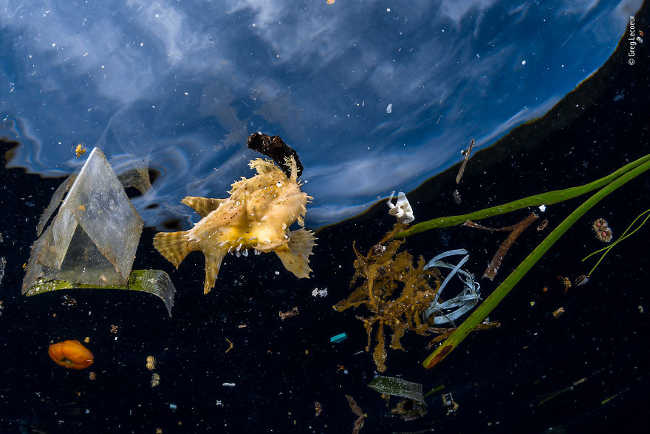 Frogfish are masters of ambush as they lie still, perfectly camouflaged against seaweed. But thanks to the so-called floating continent of plastic debris in the oceans, the one in the photograph sticks out like a sore thumb; captured by Greg Lecoeur from France.
Isn't nature just beautiful?