Our entire world lives in movies, which is why actors are such celebrities. But, there is always a fine distinction between reel life and real life. So, what happens when the line gets blurry and really brings forth events that are so dramatic that it almost looks predestined, instead of being simply coincidental.
When one is faced with a situation like this, what can they do? Emotions are always charged up and either we burst up laughing at the absurdity of the situation or it makes us introspect into everything we consider to be true.
Here are 10 dramatic photos where emotions were really intense.
1. Soul-Mate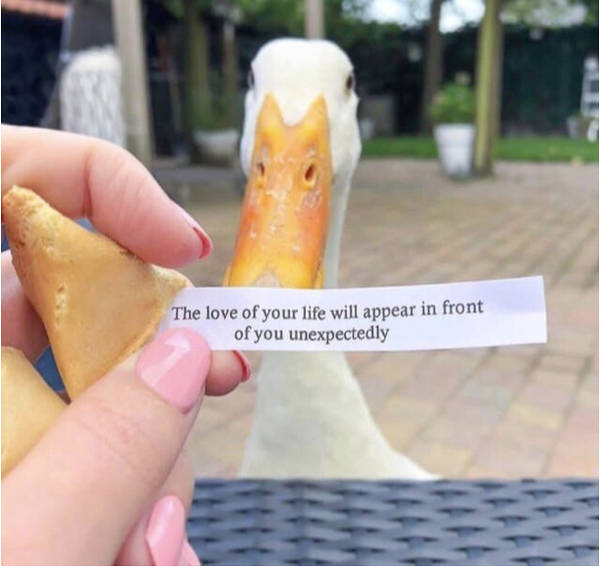 Imagine cracking open a fortune cookie which tells you that love will appear before you completely unannounced and you look up to see a duck staring right back at you. What would you do? Believe in fortune cookies and love the duck unconditionally or make duck roast out of it? Well, it is your choice.
2. Vengeance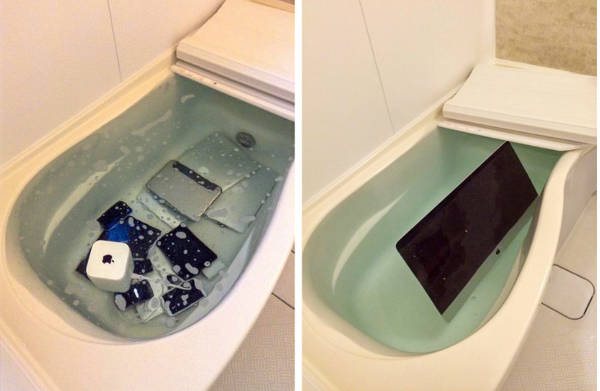 The next image clearly highlights that hell has nothing on a woman scorned. If you want your possessions and your life to be intact, stop pissing your girlfriend off. For one day, she will stop caring and flush things down the toilet.
3. Bias does not work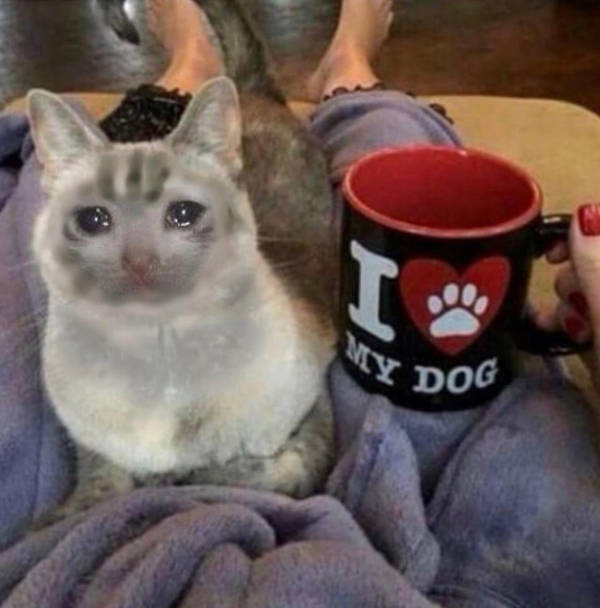 Aww! Look at the poor cat as it cries seeing its owner using an 'I love dogs' cup. Now, rational and boring people would tell us that the cat can't ever read anything on a cup, but, the very scenario can make one fall out of their sofa laughing.
4. Statue-tory warning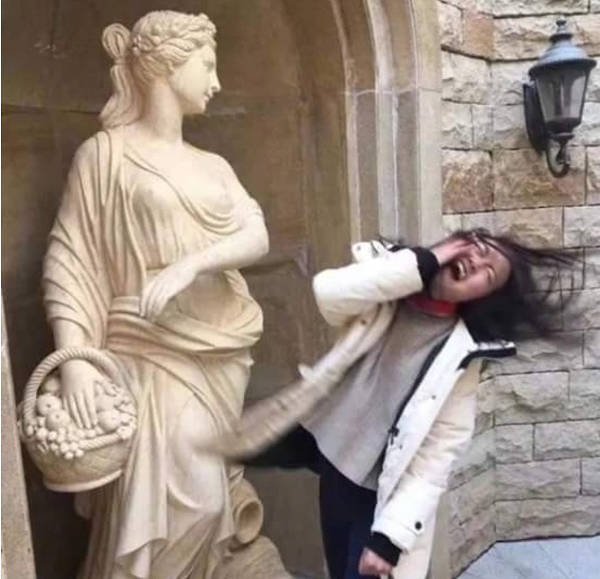 While this statue might look innocuous standing with a grocery basket, the very position of the other hand is enough to make one wonder if that statue did slap the woman. The woman, for her part, took it upon herself to prove that it did.
5. Mexican Stand-off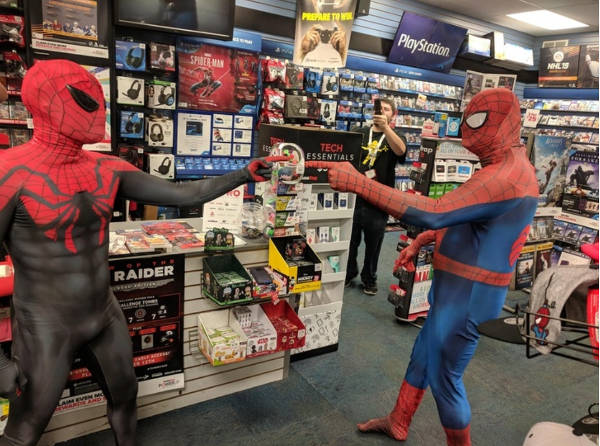 Two different Spidermen, attempting to strong arm the other! Who is going to wait for Tony Stark to come and diffuse the situation?
6. Enemies of Anime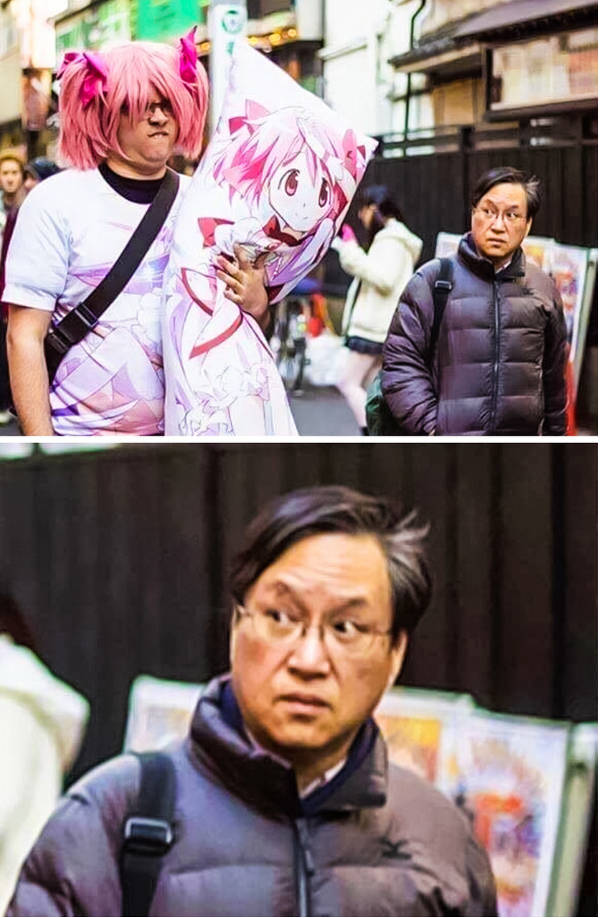 Not everyone watches anime, which is why most people don't like it. In this image, we have a man dressed as an anime character, holding an anime poster, while another man passes by, with disgust in his eyes.
7. Ready to Rule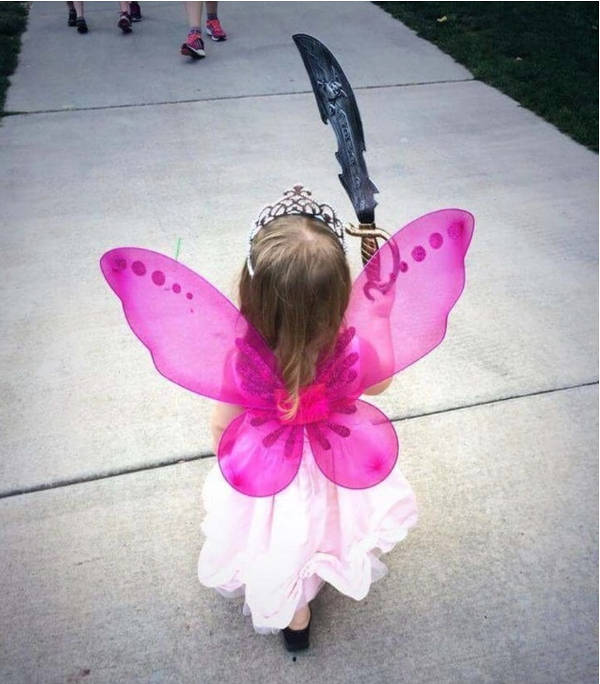 She might be dressed as an angel from heaven but her weapon looks like it has been forged at the gates of Hell. She is a charismatic ruler but has a ruthless side to her. By the way, she is also a kid.
8. Sleep vs Food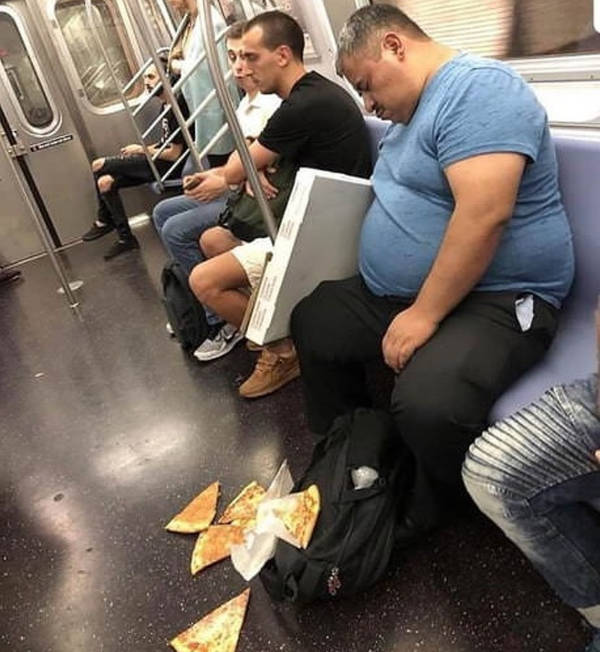 This is quite hilariously sad, for the man who must have bought this pizza with a lot of expectations has to see that the slices are all lying on the floor. Now, the man is asleep, so why not let him have the pleasure of being in dreamland for some more time?
9. Domestic Drama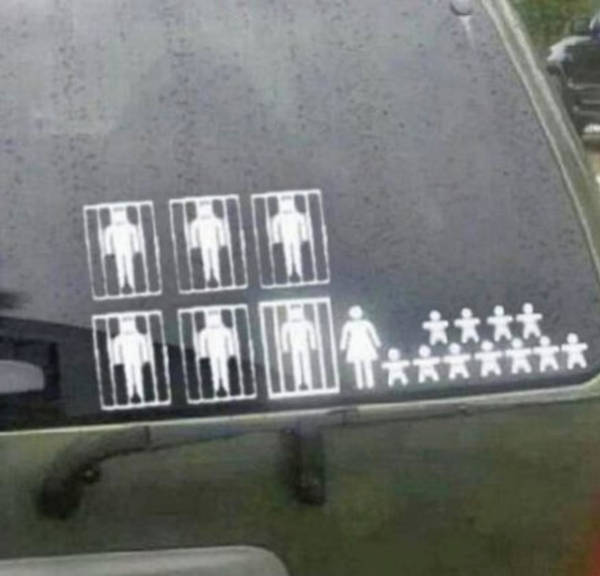 Dramas occur in every family. No one can ever think of a perfect family because it doesn't exist. But this family took it further, by posting it on the car windows, making it hilarious.
10. Sneaky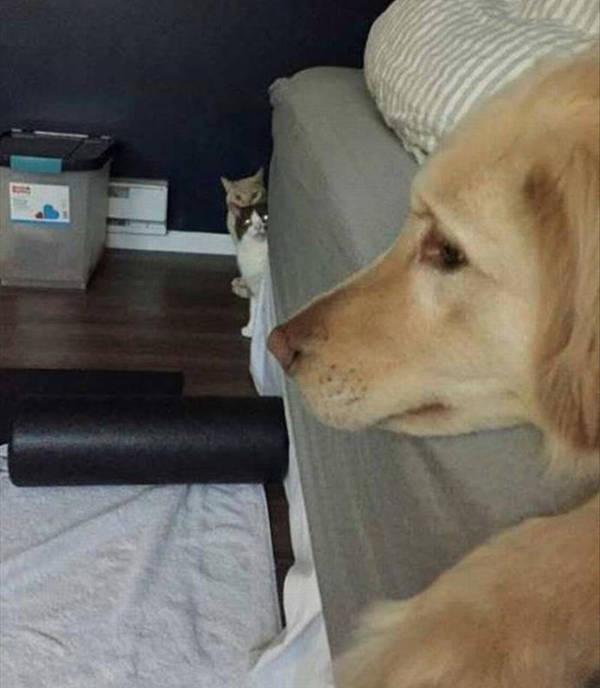 The dog has no idea what is about to hit him. The two sneaky cats have their eyes fixed at him and he might be in a whole lot of embarrassment.