She wants you to say that you'll always be there for her, but she doesn't want to come across as needy. She wants to have your arms around her when she feels insecure and in need of your love.
Whenever she repeats herself with the same questions, she wants you to understand that it is normal for her to have little worries. She's only trying to look out for you and your relationship.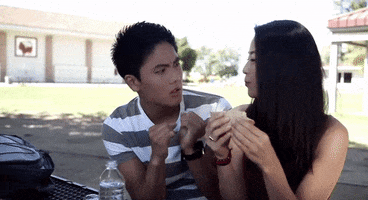 Yes, she thinks a lot and talks outloud about her worries, but she wants you to at listen and to hear you say "everything will be okay".
She wants you two to work together so your relationship can grow. Little tasks like ordering coffee or food can be anxiety inducing for her so she wants you to take them over. She'll always do something you don't want to do.
If you're away from her, she wants you to text her goodnight and to let her know that she is always on your mind. Loyalty and trust is her most valued traits in a guy.
When she's feeling anxious, she just wants you to be there with your arms cuddling her, letting her know she's going to be fine.
She wants to have that feeling that when you are both together, you can take on the world.
Most importantly, she wants you to know that she'll always love you and will be there for you, if you are too.