In this age of the internet, all you need is a camera, a bit of courage and hard work and you are good to go and be famous. This is what Sven Otten – JustSomeMotion did. This German talent had spent years practicing, for hours and hours on an end just to master his special talent, his view on dance – fusion.
He has mastered a wide spectrum of different dance forms and art and now he can shift from one to the next in a jiffy. No sweat for young Sven! His skill lies in blending both traditional dance forms with the modern form in a way that has never been seen before.
It starts off slow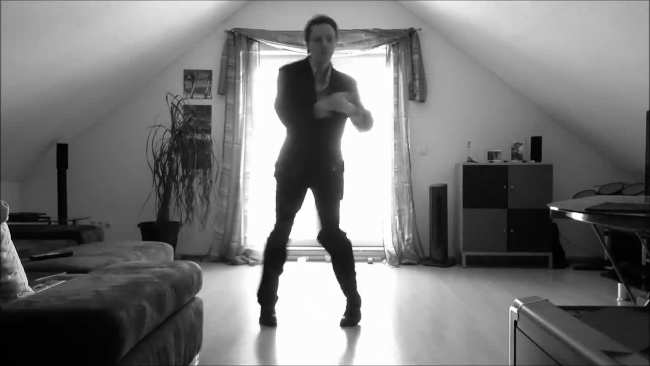 The video begins inside a room. A room? Yes, there are no stages for Sven. He stands sideways in his loose suit before the natural light from the window. The black-and-white color really suits the décor. As the music begins, his legs go up on his toes. One, two, and he's moving back and forth in a partial moonwalk.
With the vocals, he turns and faces the audience. It's an old jazz but his body clearly loves the tune. His legs move in sync, one to the right, one to the left and his swaying body strafes to either side. He circles his arm around his neck and then revolves it on his sides. He's back in the 60s, as his ankles turn and move and imitate those moves.
The music slows and his feet slow down. It seems he is going to stop, but his arms are spread out. His face shows no expression, just bends to either shoulder. It's clear what's going to happen next.
The music goes so low. It's almost far away.  Then like the crescendo it rises.
And then the beat drops!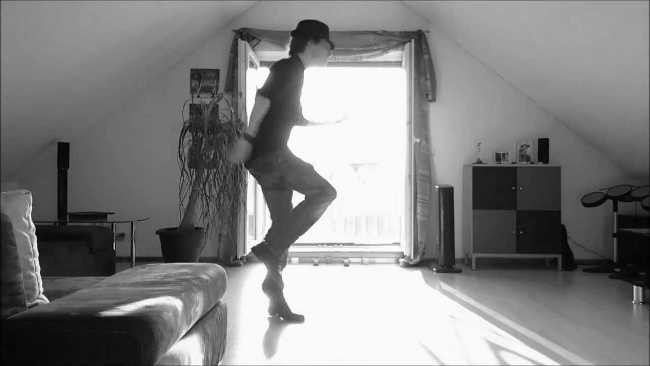 You can see his legs go crazy. It's almost like they are floating on the floor as they cross each other and make him go back and forward, just before the camera. The natural light from the window just enhances his posture and he's like a silhouette when he turns away. His ankles turn and float him back to the center. He settles down, circling his arms and splaying his legs apart.
But it doesn't stop there!
The music slows down again and then there's an electronic beat that comes up! That's the cue.  He turns half to the right and up goes his legs one after the other. His legs cross each other in the front as he moves to either side. Is this a front moonwalk? MJ would be so happy after seeing this. He goes to the center and his legs go up and about like they're flowing with the wind. No, his legs are no longer on the floor. He floats across the room like magic. He comes back to the center and goes back to his first form, shifting his legs on his ankle and circling his arms around. Like a tribute to his earlier fantastic dance moves.
And it just ends.
And he stops just like that. No bang, no whimper. Just a normal man wearing a normal suit who had been under some spell for over 2 minutes. He has mesmerized a lot of eyes by his effortless skills and has gained millions of views on YouTube. That's no joke!
So, is it magic? No, it's years of hard work and the beauty of the internet. And of course, the brilliance of Sven Otten.