We live in the age of dating apps. Desperately, we wait for some special "one" to come into our lives, and for that, we use as many means as we can. Nevertheless, we get someone to love and be loved, we get commitment-phobic and ruin everything in the end.
The beginning of a seven-decade love story
If we get to hear a true love-story amidst these non-committed relationships all around us, it feels surreal to hear. Here we have a true story of Preble Staver and Isabell Whitney who shared a seven-decade love story together.
Born in 1921, they faced the horror of both the World Wars together. Coincidentally, they met each other on a blind date, and that was the beginning of their true, long-lasting love. When the USA entered the war front, Preble and Isabell decided to serve their nation. Preble joined as a Navy-Marine (for which he got the bronze star too), and Isabell was recruited as a nurse in the Navy.
When World War II ended, these love-birds reunited and got married on 15th February 1946. This marriage was meant to last for more than seven decades.71 years later, the couple's prolific marriage ended on 25th October 2017 only with their deaths.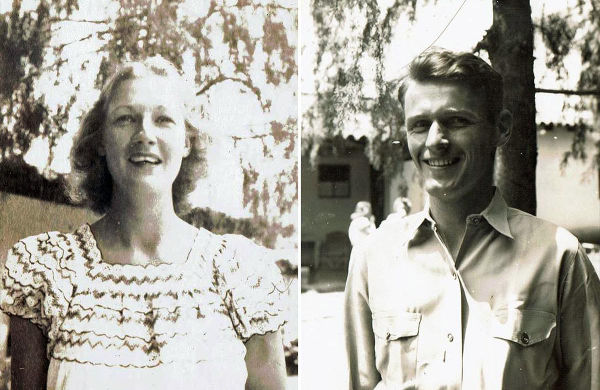 Their marriage became an epitome of love and bonding for their descendants. Laurie S. Clinton remembers Preble, her father as an extrovert having a tall physique with a bold and strong personality. Also, her mother was a very kind and compassionate lady.
Even though the family was full of love and affection, their livelihood had not stayed stable and smooth. The war affected their lives in many ways. Preble took a job as a banker and lobbyist due to which his family had to move around a lot: Virginia, South Carolina, Florida, etc. Also, their son died at a very young age in 1975. But, instead of getting distanced from each other post this tragedy, they actually faced it really well, coming out stronger than ever.
Isabell's dementia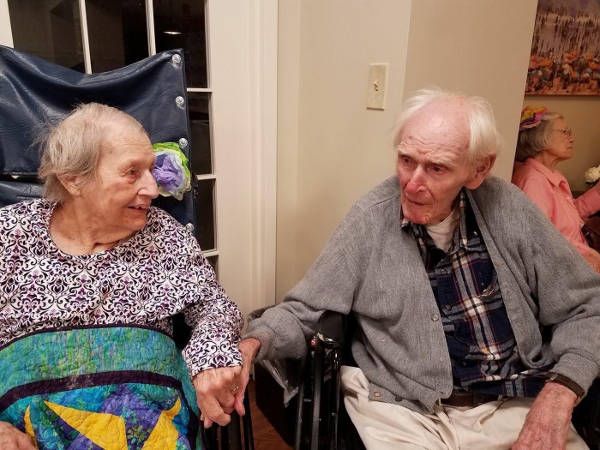 But, a blow to the happiness of the family came when Isabell started showing signs of dementia. In 2013, she was moved to a facility in Norfolk along with her husband. This whole change in her surroundings was very tough for Preble. Watching Isabell fall into the grasp of dementia was not easy for him to witness every day. Also, he had to sleep away from his wife every day albeit both of them were in the same facility.
On his 96th birthday, he wished to take a nap with Isabell. The caring staff of the facility granted him his wish. Both of them took a nap for around 3 hours. After a few days, on 25th October 2017, the lady took her last breath, and luckily Preble was there to wave her goodbye. Incidentally, just after 14 hours, Preble passed away.
Doesn't their love-story make your heart melt away and your eyes teary! It was as if Preble was waiting for Isabell to pass away comfortably and then only could he die peacefully! They are the epitome of selfless love in this Modern Age of lovelessness and instability.