What do you think life is? Is it the sunshine that pierces through the window every morning that gives you a glow for the time being? Or is it the acceptance of cold, storm, hurricane and heat, that leads us toward accepting life as it truly is?
We would all opt for the latter, wouldn't we?
So, if life is that, why couldn't love to be the same? Why would we, rather why should we expect love to be perfect yet fleeting, beautiful and quick? Why can't it last? Why can't it be a habit that we might not be enthusiastic about every single day, but we do it because it is a part of us?
Exactly why we can understand what the right person is, what true love feels like in the face of it.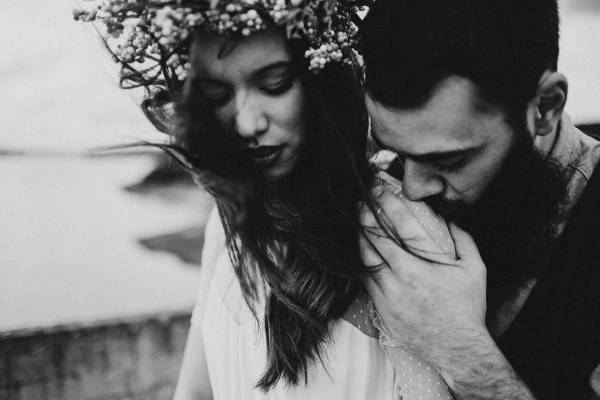 There might be ten guys in your direct messages telling you how hot you are, or how sexy you look, but there would always this one guy who politely compliments you on every picture, but makes it a point to mention only that. This doesn't make him gross or cheap. The right person respects your feelings, your opinions have a genuine admiration for the things you believe in, rather than just being one of those that want you only for your body.
This is love. Waiting for you to meet them, even after their classes have finished. Buying chocolates for you when you are on your periods. Holding your hand while crossing the road, going to places that might not have been their top picks, and just looking at you while you are smiling. All they are thinking about is your beauty, about the vision that you are presenting, about the sheer perfection to them, that is you!
Love is not about texting someone at 2 'o' clock in the morning, asking them if they are awake.
If there is someone who truly loves you, they would make sure it isn't Friday night that is interesting, but Saturday morning. Their love can be seen in the pancakes they just made for you. Their love can be seen in the coat they put around your shoulders while you were shivering. Their love can be seen in them being awake past midnight, sitting by your bed, as you groan with fever. Their love isn't visible, their love isn't tangible, but their love is constant. Their love is always present, and nothing would ever stop it.
People can be pretty misguided when they think about how to prove it to their partners that they love them. Honestly, it isn't in the elaborate restaurants you take them to, nor in the expensive gifts, you shower them with. No. If someone loves you and wants you to feel it, they would be there with you as you cry your heart out. They would be standing next to you while you are standing in the heat for a bus. They would be waiting to hug you just after you finished an exam. And finally, they would never forget to tell you that they love you.
That is love, in its truest form! Love is in the smallest of things you do. And the right person will always know that.