Punch And A Miss
This the most bizarre thing you will hear today – "Punch yourself if you miss me!". Yes, you've heard that right. It's factual and logical too. Knock yourself whenever you are anxious and a bit dodgy about your future, yourself, plans and even your relationship.
Punch yourself for being a coward
A punch is ideal for a person who is nothing but a coward. The person needs a punch in the face because they are incapable of acknowledging their emotions and feelings. They are easily giving up on things before they even give them a fair shot!
Punch yourself for considering your beloved as a To-Do list
Hit yourself when you miss your beloved. A punch is apt for a person who takes his relationship for granted. Such an individual usually considers the person – with whom they are in a committed relationship with – another piece of an object on their to-do list.
Playing too hard to get? Punch yourself
A punch in the face will make the person realize how it feels to miss someone who does not care about them or miss them. Inflicting physical pain will cause the person to realize that they cannot get away from things, people, and commitments. Such people should understand that others are not their puppets who will follow their lead and fall for their tactics. If they are playing too hard to get, then they should punch themselves.
Punch yourself for ignoring your love
Individuals who are known to be unresponsive to their beloved's' feelings, emotions and even messages, should punch themselves. These people ignore everything about their committed relationships – from their loved one's queries, conversations to providing their complete attention. If you are one of them, then punch yourself and understand the feeling of being ignored and left out!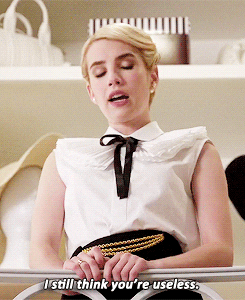 Punch yourself if you are a taker and not a giver
Being in a relationship means having the courage to give more than you take. However, people are always hungry to take in more from their beloved than give into their needs. If you are one of them, then punch yourself.
Punching yourself will make you realize that enough is enough. Your partner will not take it anymore. They will not sacrifice themselves and care about you anymore. So, it is best to ponder over this and act before it is too late!