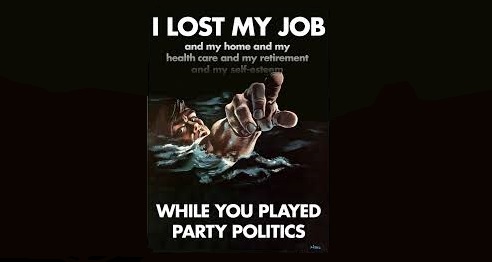 By Stan Pauler, TruthInsideOfYou – Only Truths
For the world order nowdays, to be a politician is just a job.Just like actors… actors nowdays are not artists. They have only common acting skills and with these skills they are just doing their jobs whatever the role has to be, trying to thrive. Same with singers. No art, no quality, no inspiration, but many people who produce a big amount of bad-quality new-eras songs. And then the politicians; their job is just to be there and argue pretending that they are doing politics. In the end they vote according to the agenda.
Today, if you are a person who wants to be admired, greedy ambitious, and if you are interested to sell your soul for money and power these three mainstream jobs are totally for you… Go for it, and if you succeed we will see you on the mainstream media everyday-all day. And that's because the music/movie industry, and the political system are promoted by the mainstream media who are manipulated by the System, that wants our mind, our dreams and our feelings manipulated.
The difference between these three jobs is that most of the politicians have studied politics in univercities and this make them better on their creepy job.
So before you go to the cinema, before you buy the new lady gaga's album and before you go to vote in the ellections, check who is the actor-singer-politician that "plays" and remember: They are just doing their mainstream job. They are making millions of dollars for this. Do i like their results? Do I like their work? Do I like them? and if the answer is yes just go on, and continue your "happy life". But if the answer is no, then ask yourself: why I do participate in this shit? and answer to me below!
Stan Pauler, TruthInsideOfYou.org