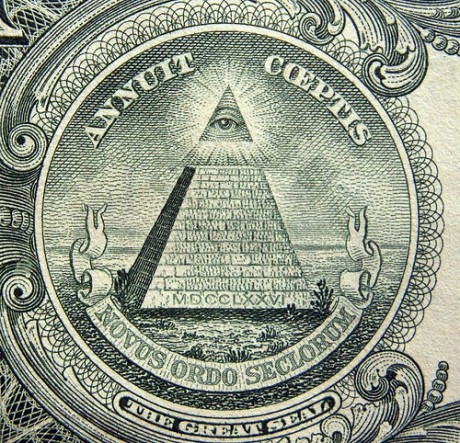 Eye Of The Phoenix – Secrets Of The Dollar Bill, this high quality documentary proves the following points about the two Seals on the back of the One Dollar Bill with clarity and precision: 1) The two Seals are Egyptian and Luciferian 2) The two Seals were introduced by Freemasons, in 1782 3) Masonic President Franklin Roosevelt, aided by his Secretary of Agriculture/Vice President Wallace, ordered these Seals to be placed on the back of the Dollar Bill in 1935, having been urged on and advised by the Russian channeler/mystic, Nicolas Roerach. 4) Americans had no idea that the Roosevelt Administration was as controlled by mystic, Black Magick forces, as it was.
Had they known the degree to which Roosevelt was controlled by Black Magick forces, he would have been forced out of office immediately. 5) Former Satanist, Doc Marquis, reveals that, while in the Illuminati, he was taught that the two Seals are NOT official seals of the United States, but of the Global Illuminati! 6) Doc Marquis also reveals that these two Seals hide three (3) hexagrams plus a hidden message about Freemasonry. These hexagrams form a '666' 7) We correctly link the symbolism of the All-Seeing Eye of Lucifer hovering over the unfinished pyramid on the back of the Dollar Bill to the coming prophesied Third Temple on the Temple Mount in Jerusalem!
https://www.youtube.com/watch?v=zVej5Z2oe-Q
This video is used here under fair law.