The first thing that comes to mind when one talks about worms may well be "DIS-GU-STING". But wouldn't you be thinking different of them, if you knew they are doing their bit in saving our planet?

Plastic waste is probably one of the most persistent environmental problems, as it is a material that cannot be absorbed by the environment and has been overused in industry, making the quantity of waste almost impossible to tackle. But hold your breath, because a solution you weren't expecting has just been discovered by scientists at Stanford University.
The researchers found out that mealworms eat anything but Styrofoam, the kind of foamy plastic used for caps for hot beverages. They eat it and turn it in biodegradable feces and there you have a solution for the tons of plastic piling up everywhere on the planet.
Even though I loved the idea of letting millions of worms free in landfills to feast on our plastic, this may not be such a plausible solutions. Sadly, the worms are a bit slower in consuming that we need them to be.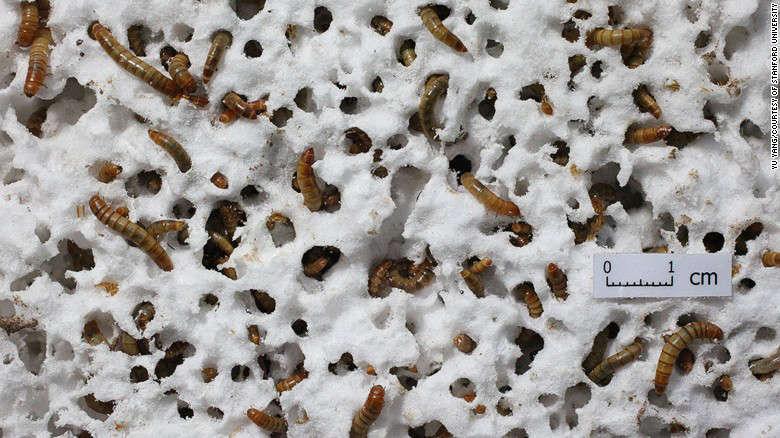 However, after discovering that these worms do have the ability to turn this harmful plastic into completely harmless biodegradable material (which is perfect for soils), the further steps are easier.
Scientists can now work on simulating the chemical environment inside the worms' stomachs, and therefore replicate it in a larger scale. Before this is a ready solution, what we can do is work harder on separating correctly our recyclable waste!
By Jonah Winter, Truth Inside of You.