It has been a topic of debate for a long time now whether or not motherhood should be a choice. Women should be given the power to choose when they want to nurture a child if at all they want to do so in the first place. Women should not be shamed and demeaned if they choose to mother children when they are young themselves. If medically safe, it should not be a problem.
And that is where I would like to start talking about Chloe Dastan. Chloe is a twenty-two-year-old girl who is a mother to six children with her husband by her side. The couple was blessed with three children already when the doctor told them that Chloe was bearing triplets inside her womb. Their joy knew no bounds, but then, in the last stage of pregnancy, a complication arose. The complication forced them to make a decision- they would either have to save two out of three babies, or they would have to risk premature birth.
Chloe and her husband decided to risk premature birth. They did not want to choose amongst the triplets. On the day of the delivery, everyone was tensed, but then the premature babies were born safe and healthy. Even though their term inside their mother's womb was only 28 weeks, they were all in the pink. The triplets were two boys and a girl. Chloe and her husband named them Pearl, Rufus, and Henry.
All are happy and well for Chloe, her husband, and their six children. The young ones have accepted the triplets with joy and Chloe's Instagram handle is evidence of the same. She puts up pictures of her happy family regularly on the platform. @chloeandbeans is probably one of those accounts that are bound to bring a smile to anyone's face.
Here are some photos of Chloe and her six children and they look adorable!
1. The older siblings were excited, surprised, and happy to hear the news of their new siblings!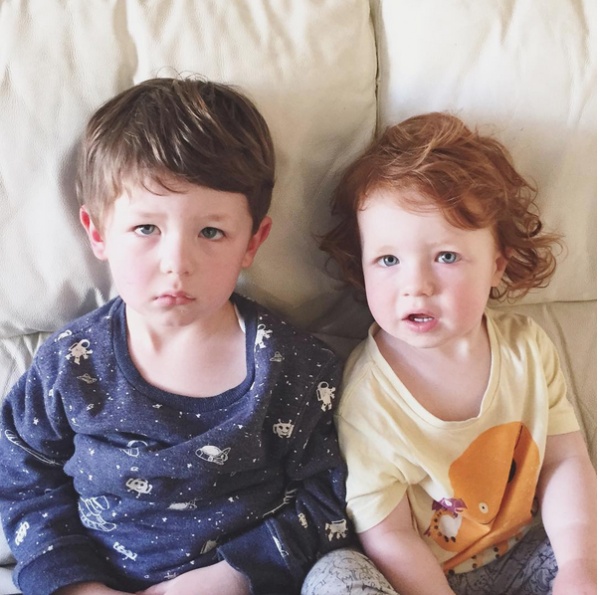 2. The three kids holding dolls of babies in their arms are an adorable sight!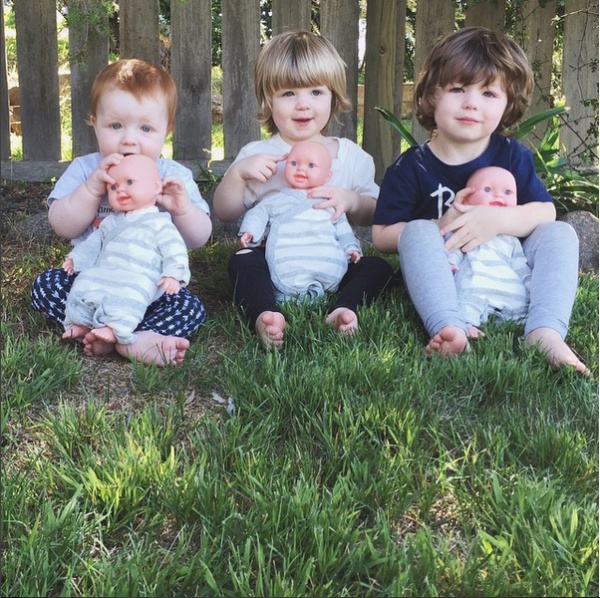 3. And soon, they are holding their baby siblings, one for each, so they do not have to fight over who gets to play with whom.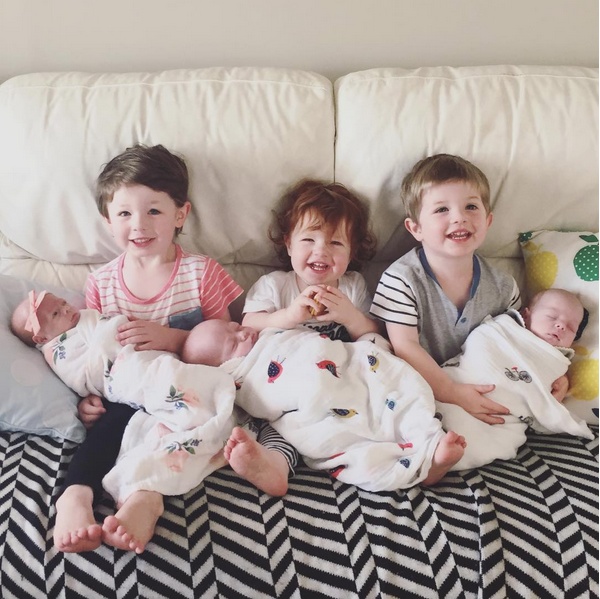 4. Henry, Pearl, and Rufus look gorgeous wrapped in those delicate honey colored baby wraps!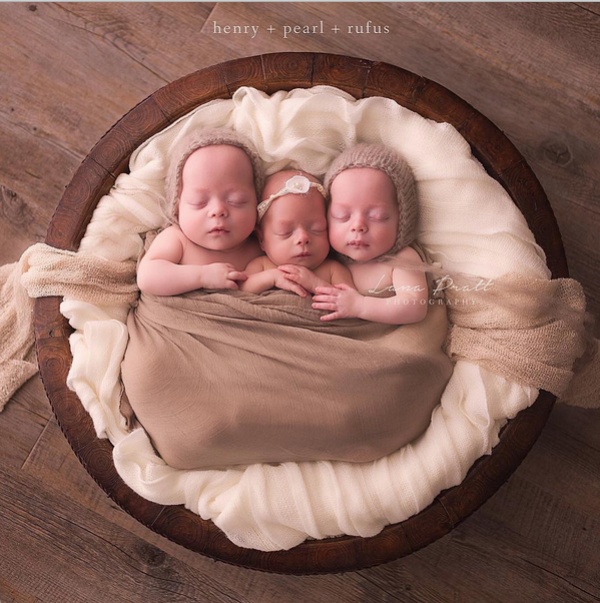 5. The triplets looking at their mother is a sight both heart-warming and cute!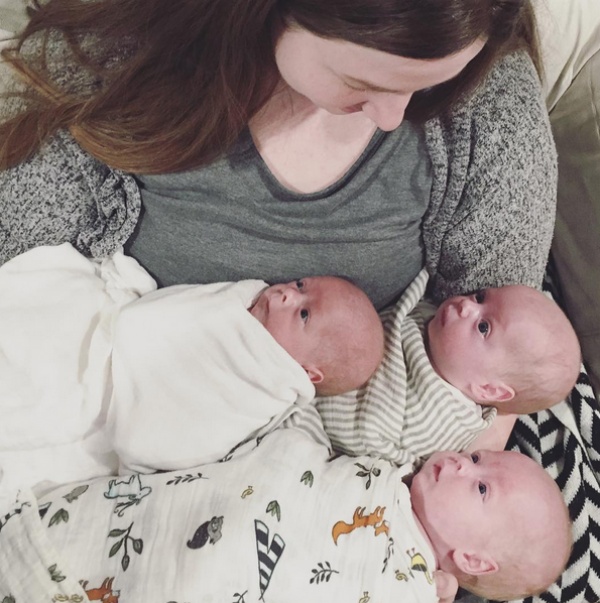 6. Chloe and her husband are proud parents of these triplets!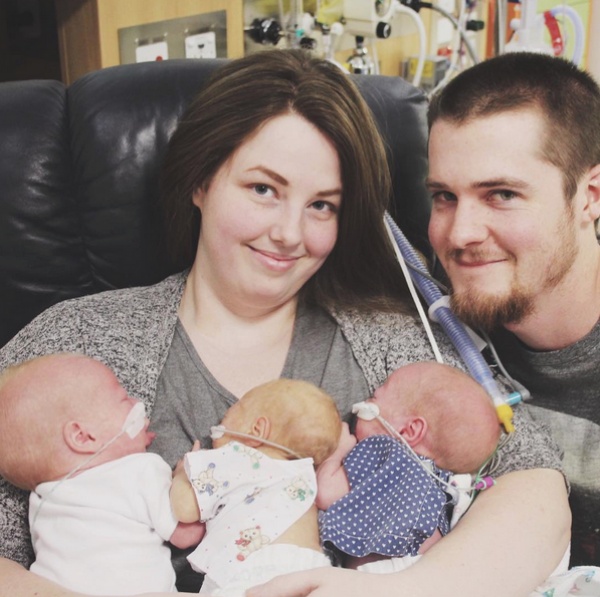 7. Notwithstanding who the new members are, the older ones are all particular that Mommy feeds them first!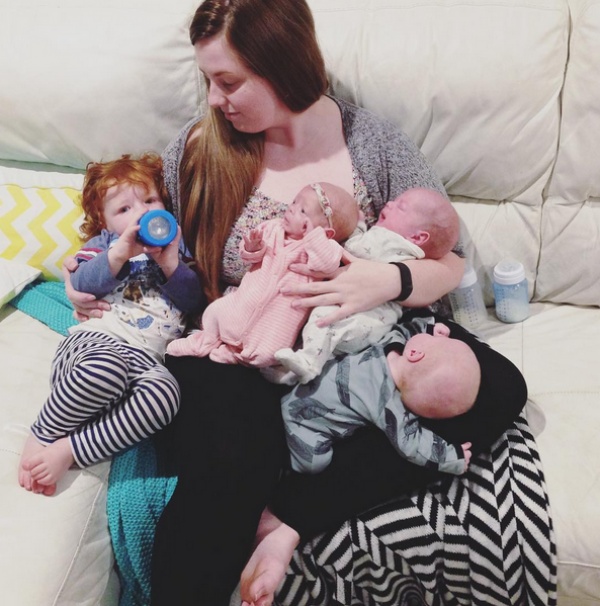 8. Nonetheless, the older ones keep checking up on the triplets to make sure they're okay.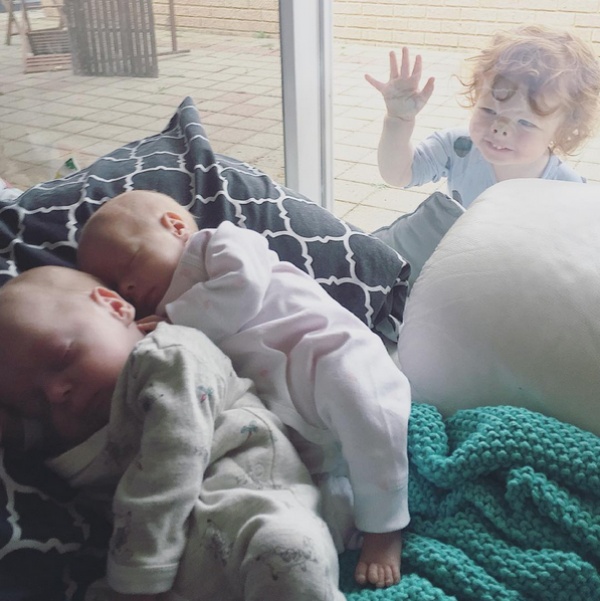 9. Here's a picture of all the six siblings which is as cute as a button.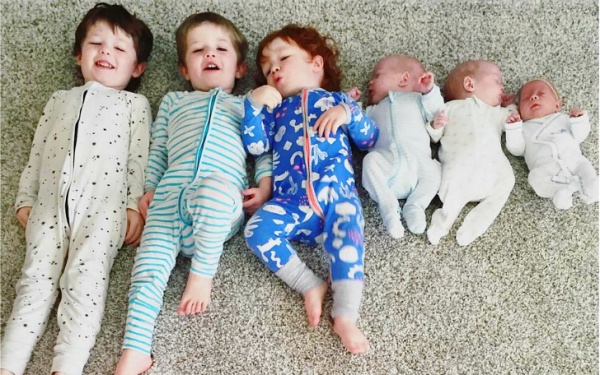 10. Pearl – "Are you guys sleeping? Don't you think we should be playing?" Boys – Zzzzzz….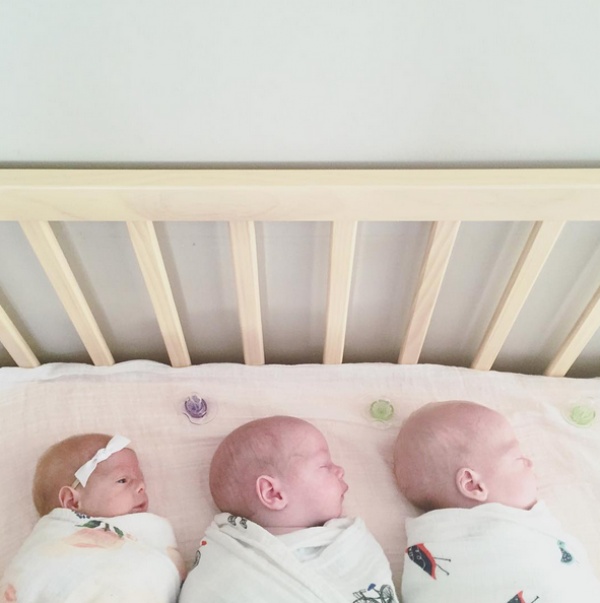 11. Pearl – "I don't want to sleep now!!"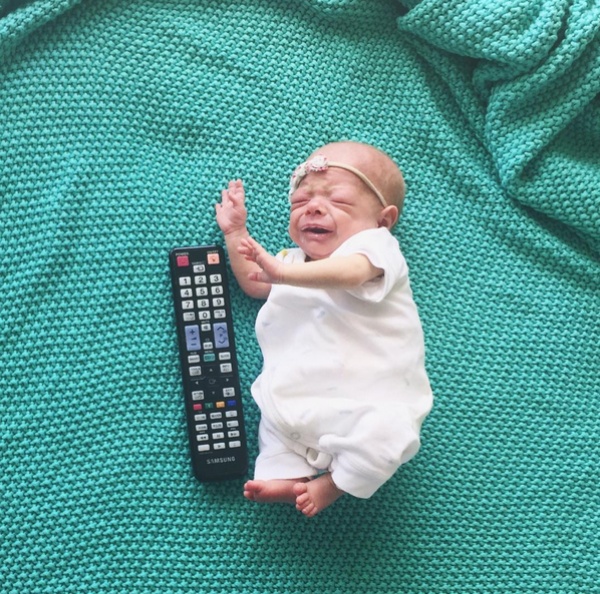 12. They all go out shopping together.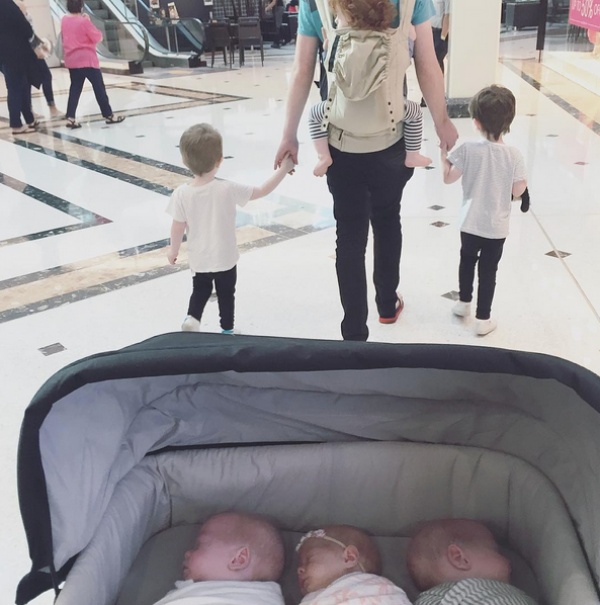 13. And do picnics as well!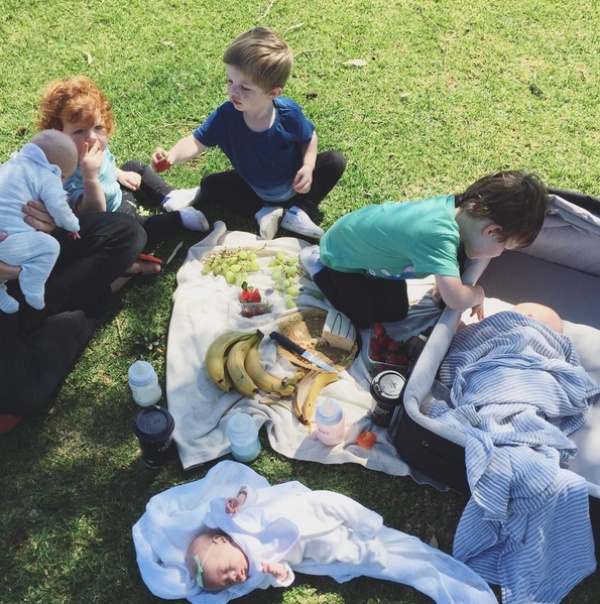 14. "What are my siblings discussing without me?"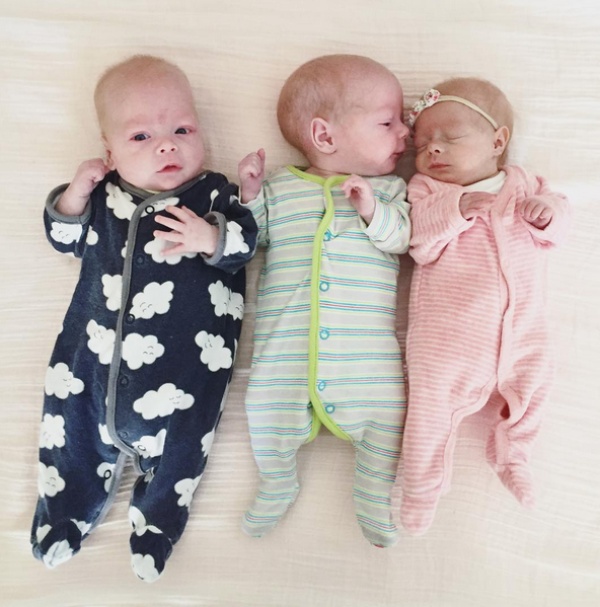 15. Chloe's husband is a proud father to the triplets!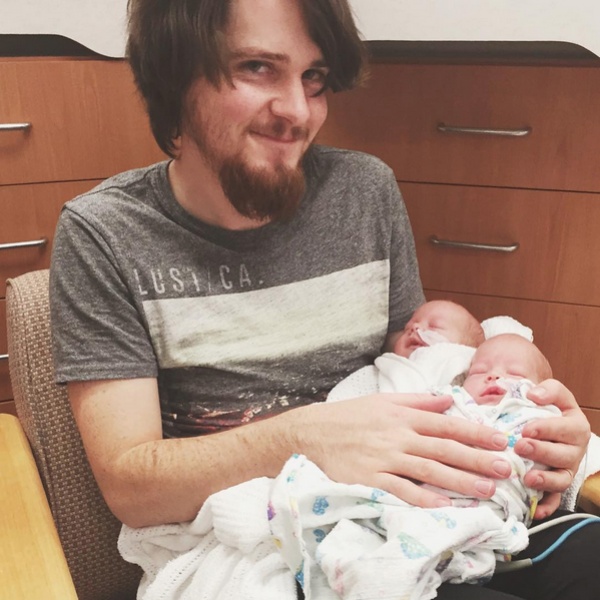 16. And here's a final picture of these adorable "beans"!