Gary Andrews is a former Disney artist and a father of two, who grows them up alone after losing his wife. His wife, Joy, got sick while he was missing on a business trip. At first, they believed it was a simple illness, but she passed away, suddenly with the unpleasant news, to find her husband on the way back.
The loss crushed him, however, he had to find a way to stand strong beside his children, but also to channel some of all the pain he felt. So he decided to write a diary and in it to write his everyday life with the children, to write the good and the bad moments, the pain he felt for the loss and the joy that his two children gave him.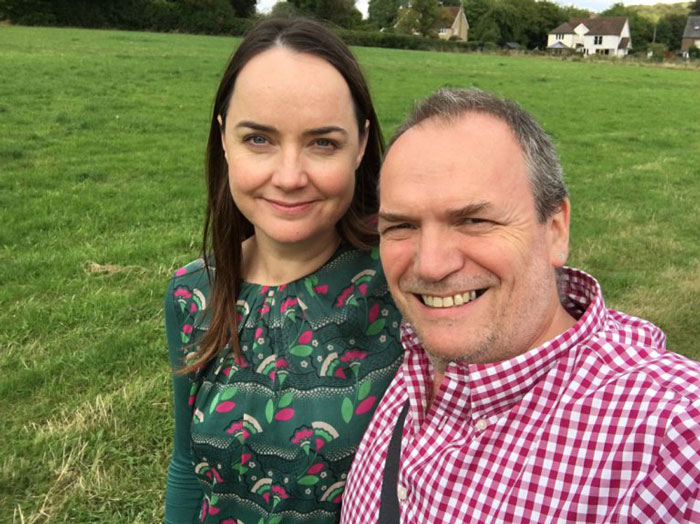 Within the pain of the loss he lived, Gary resorted to what he knew to do well. He began to paint his life after the death of his wife.
It was also a way to communicate with his wife, who for 19 whole years, was his other half, his soulmate. And because he was a Disney artist, he draw all these emotions and moments.
The result? The most touching we have seen.
You can also see it in the following photo gallery. The power of the image through the sketches is sometimes greater than the picture!
1.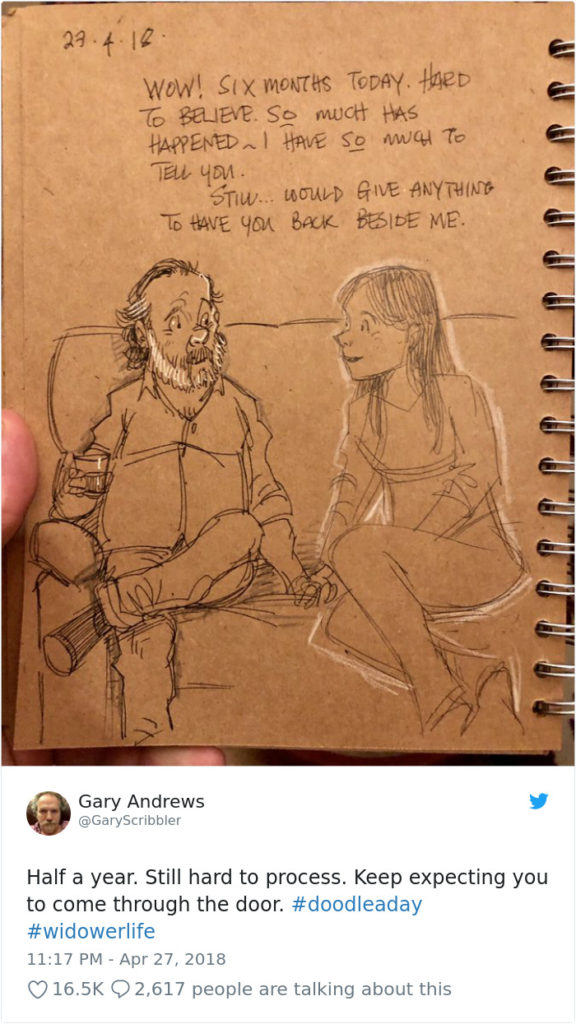 2.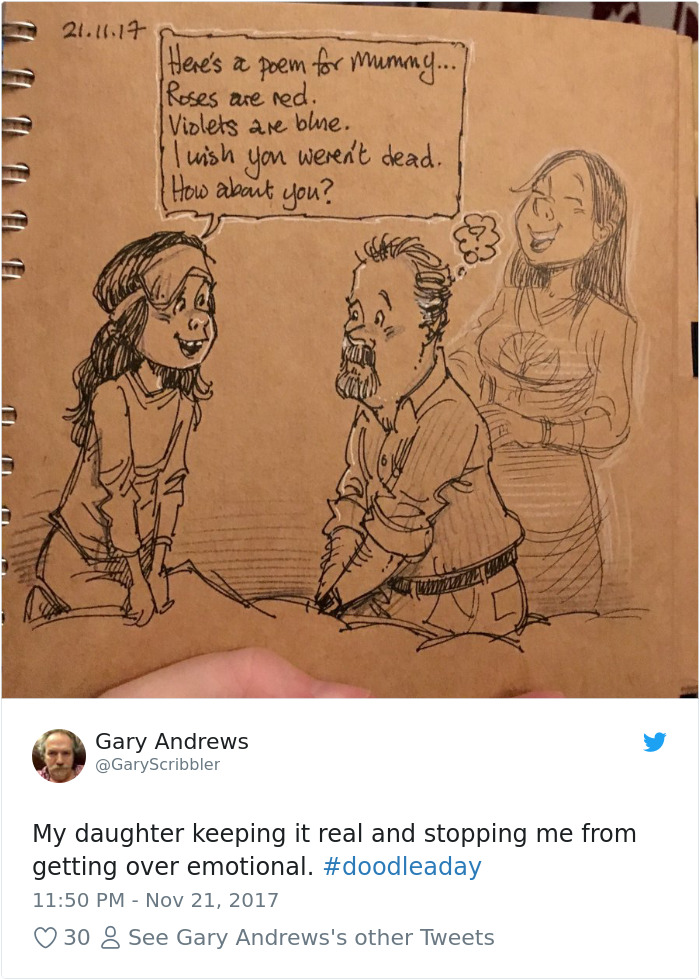 3.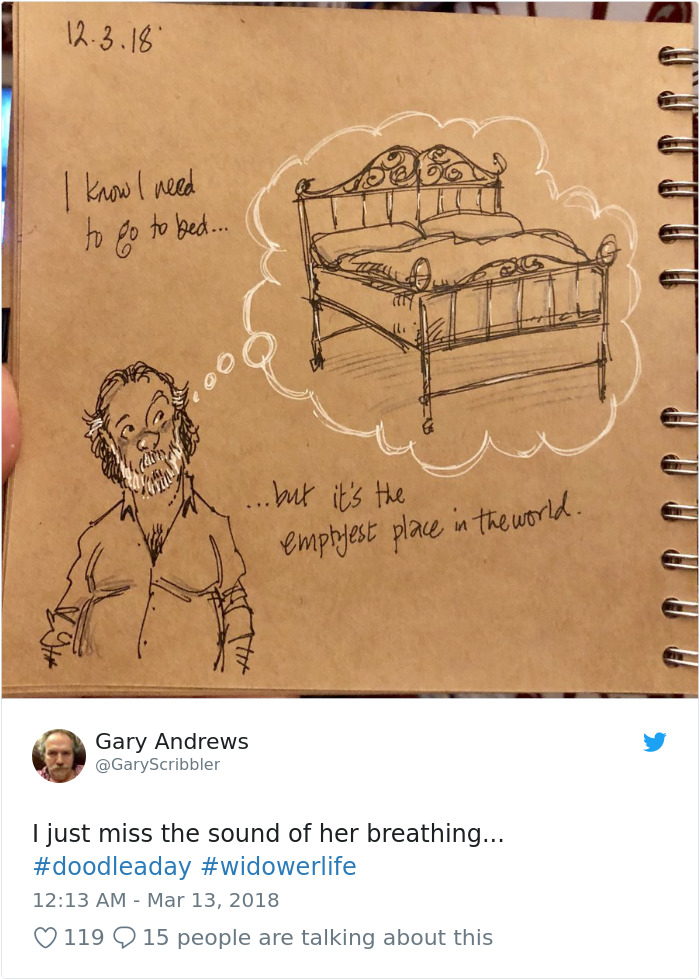 4.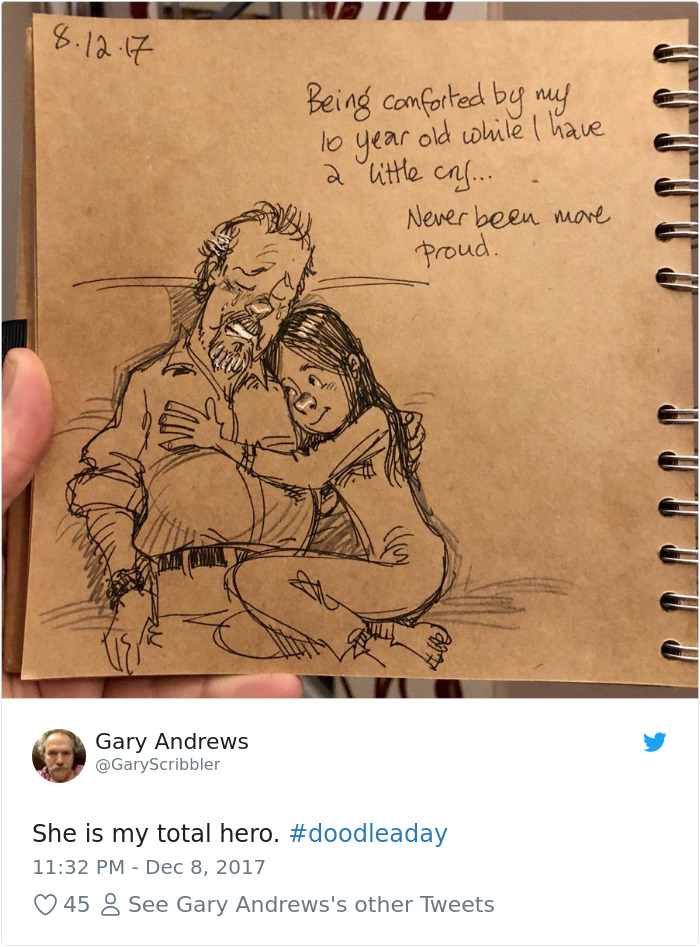 5.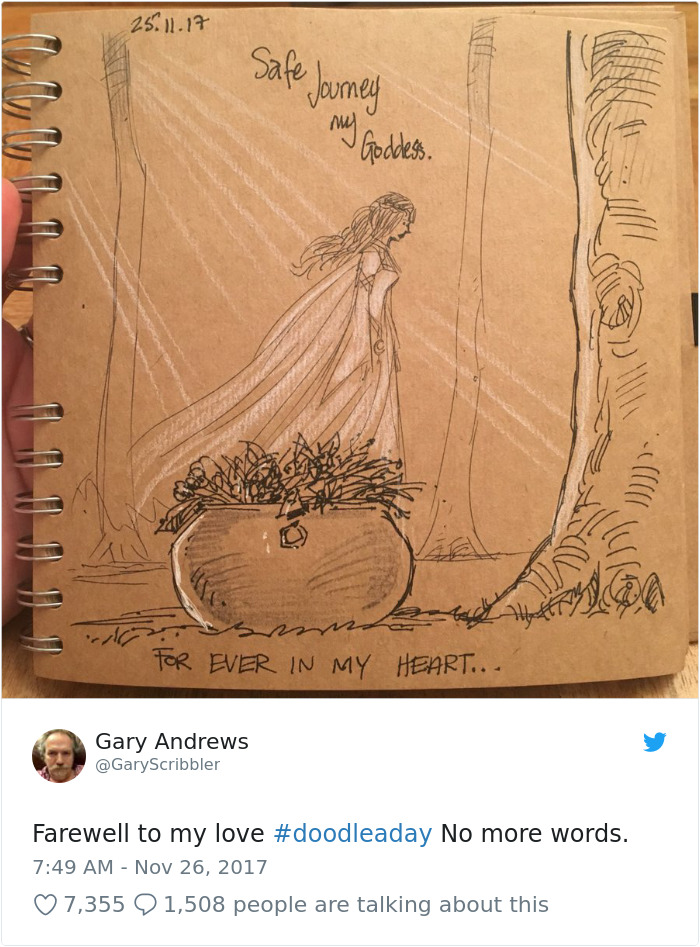 6.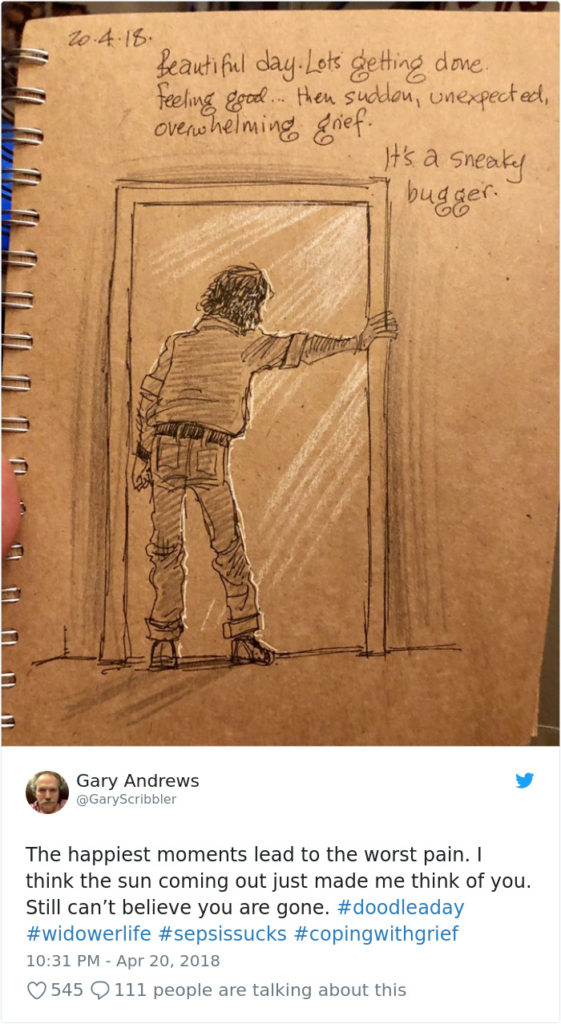 7.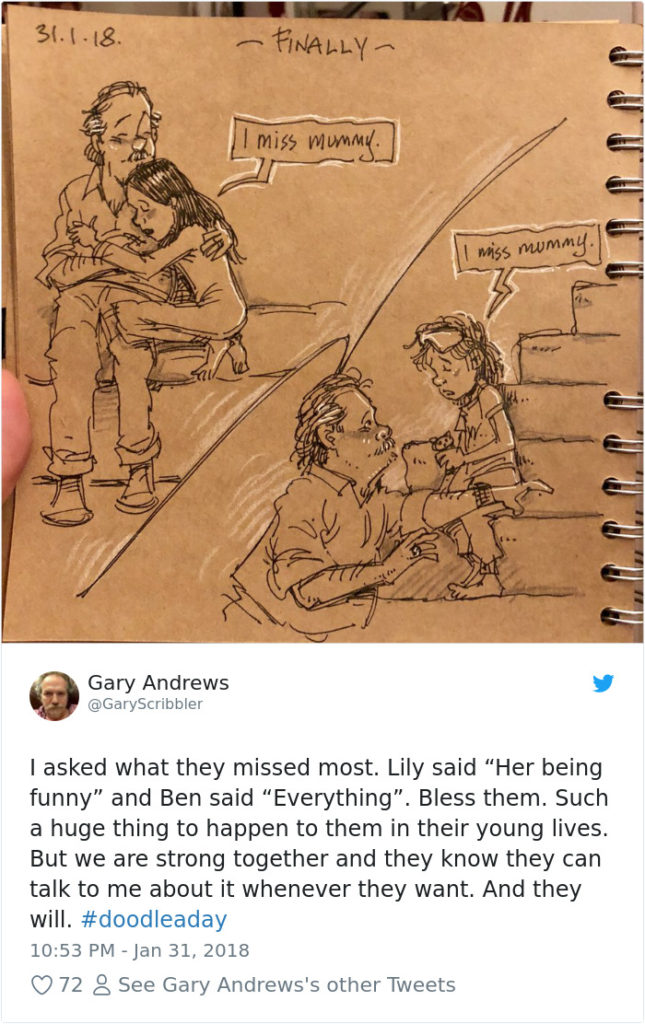 8.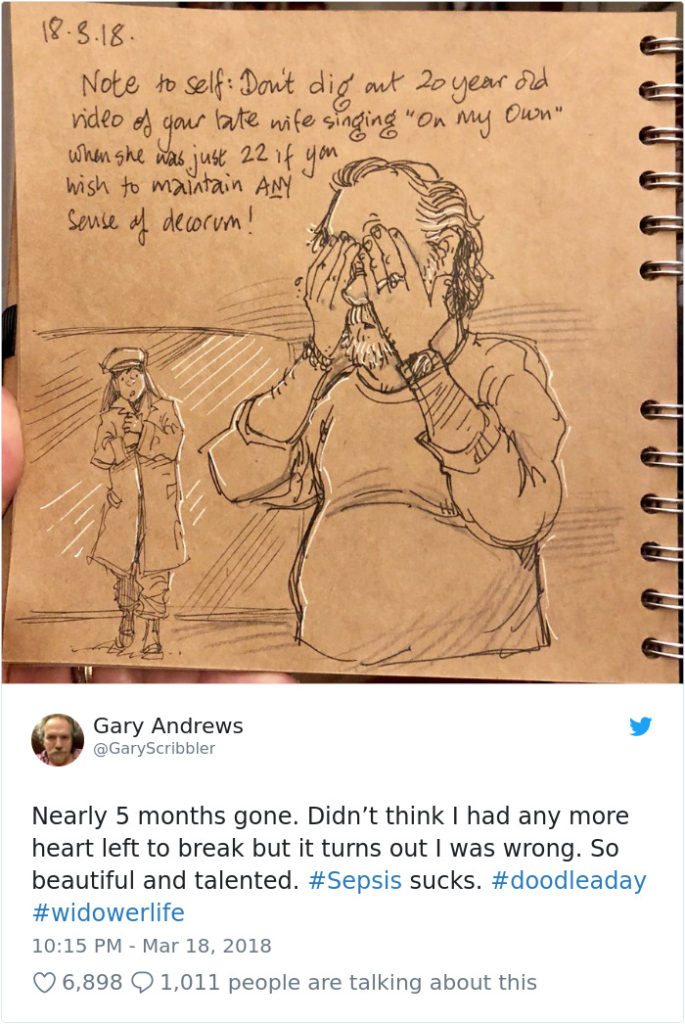 9.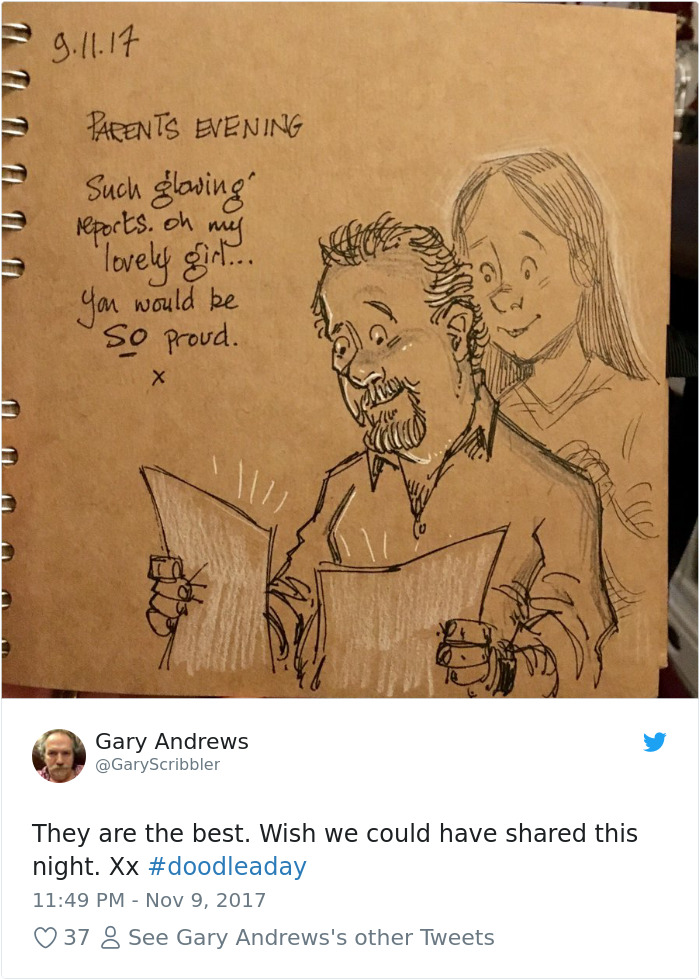 10.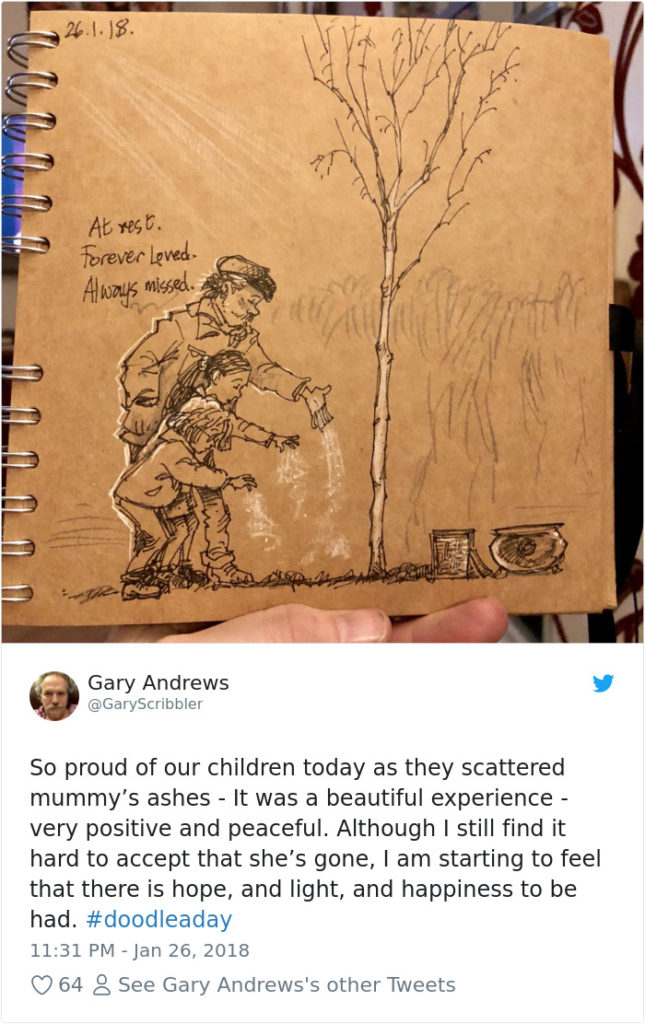 11.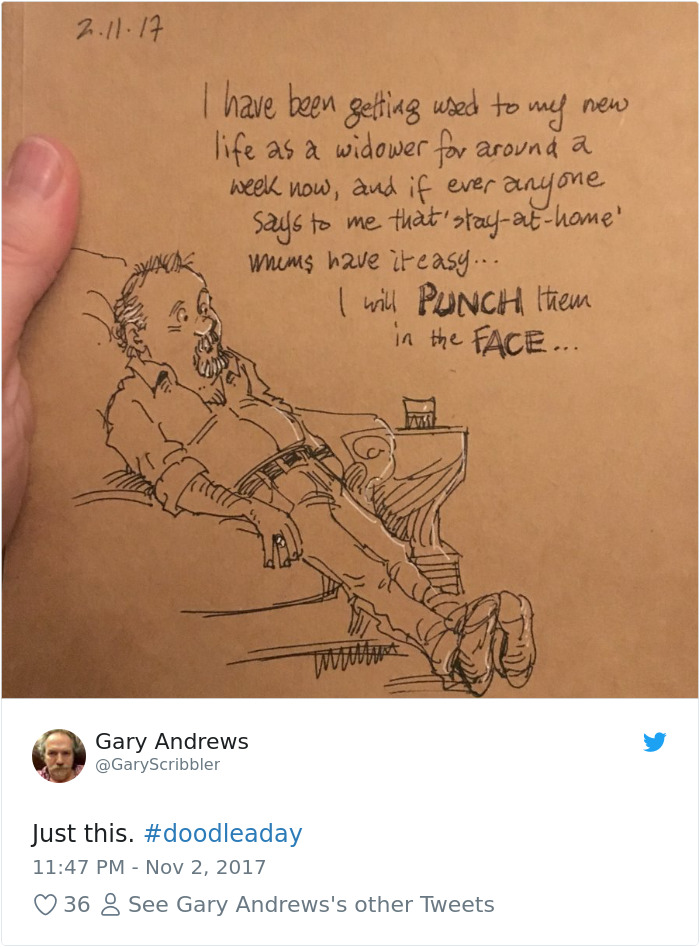 12.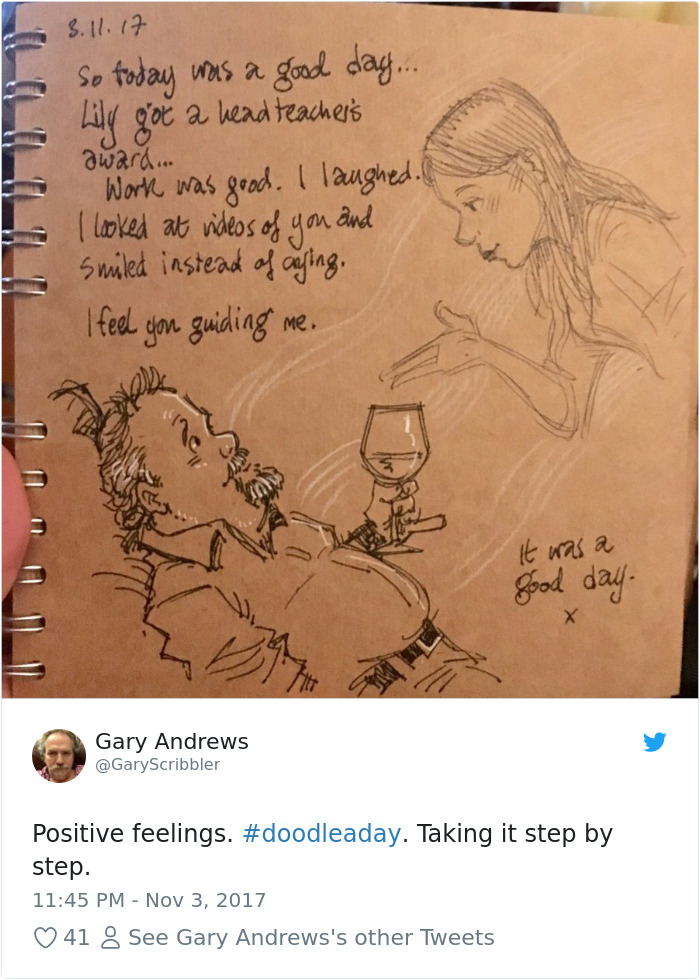 13.
14.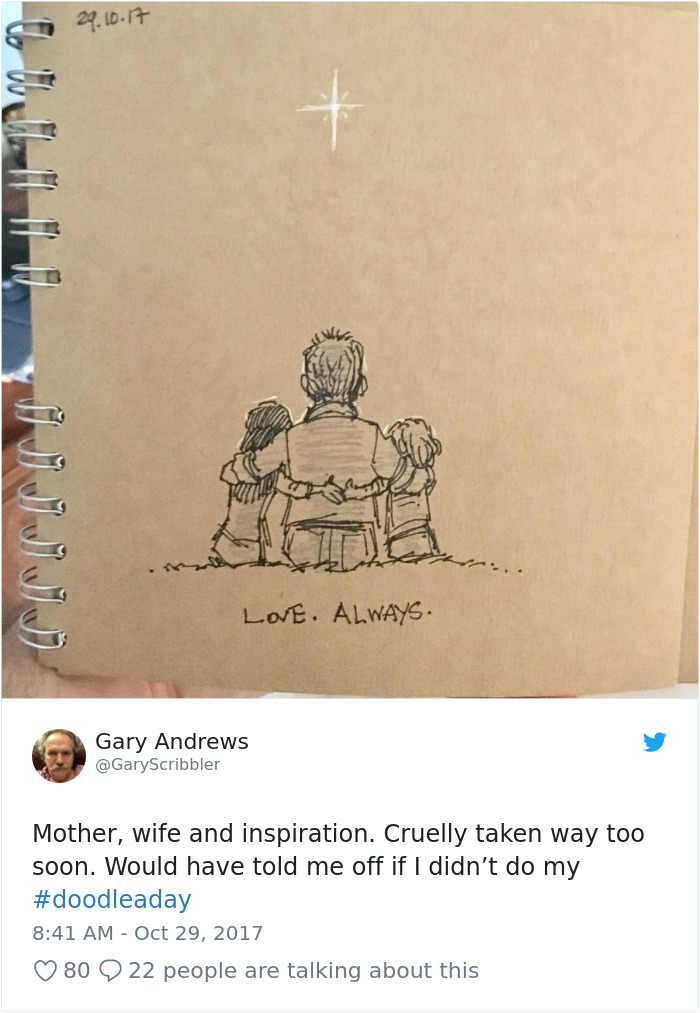 15.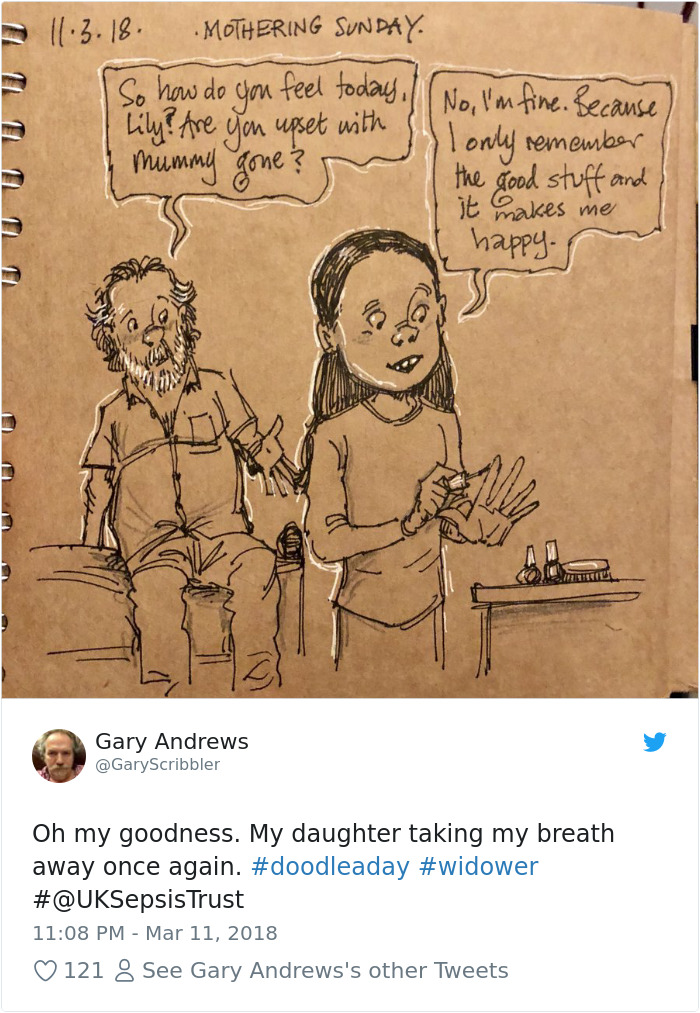 16.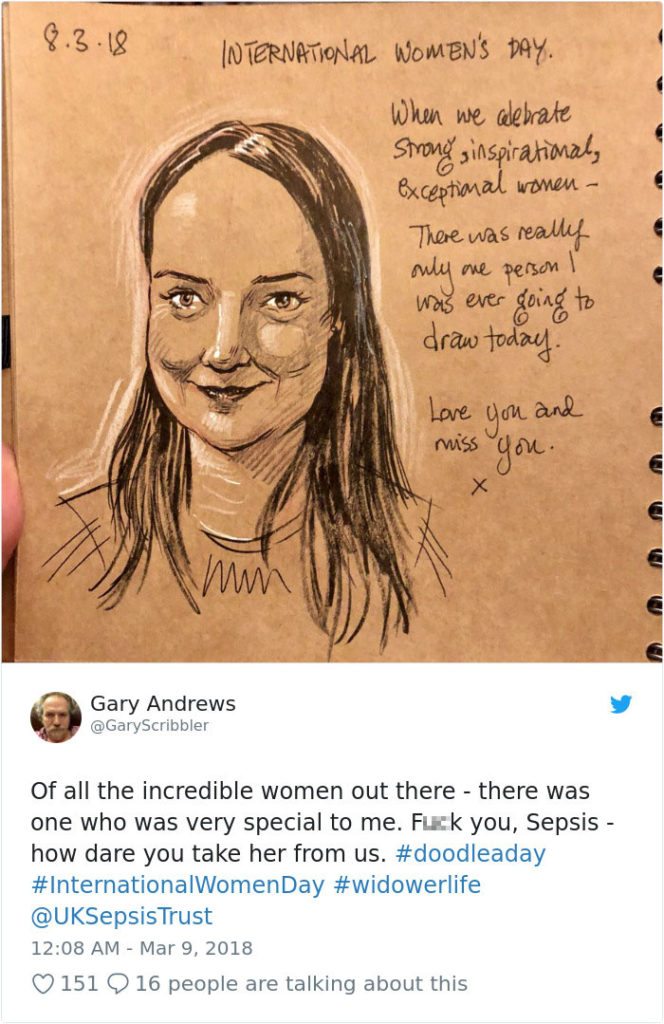 17.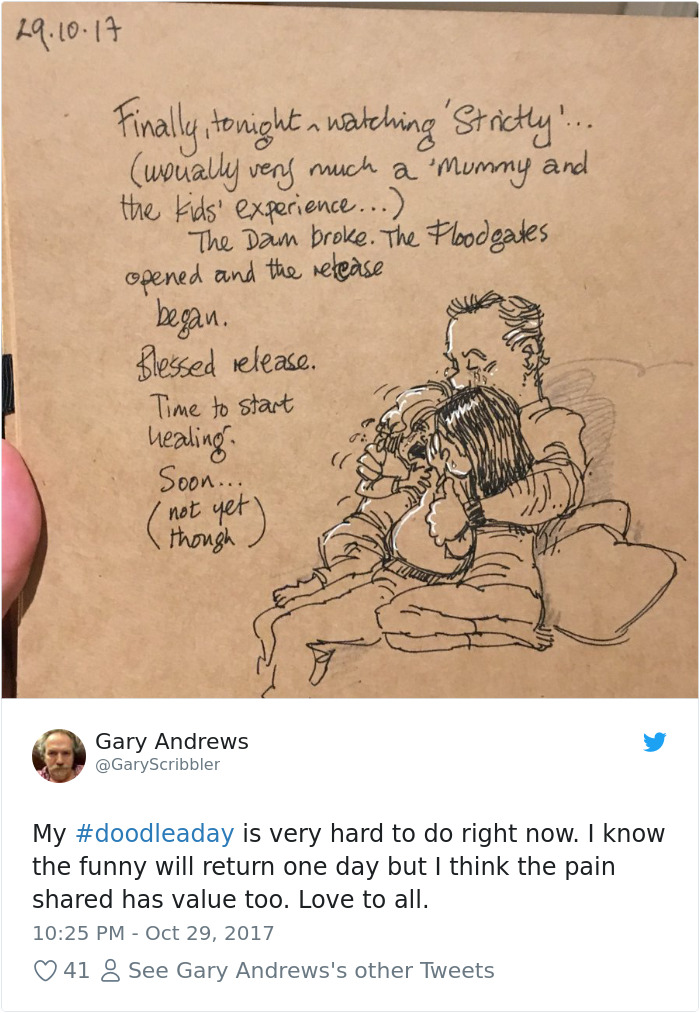 18.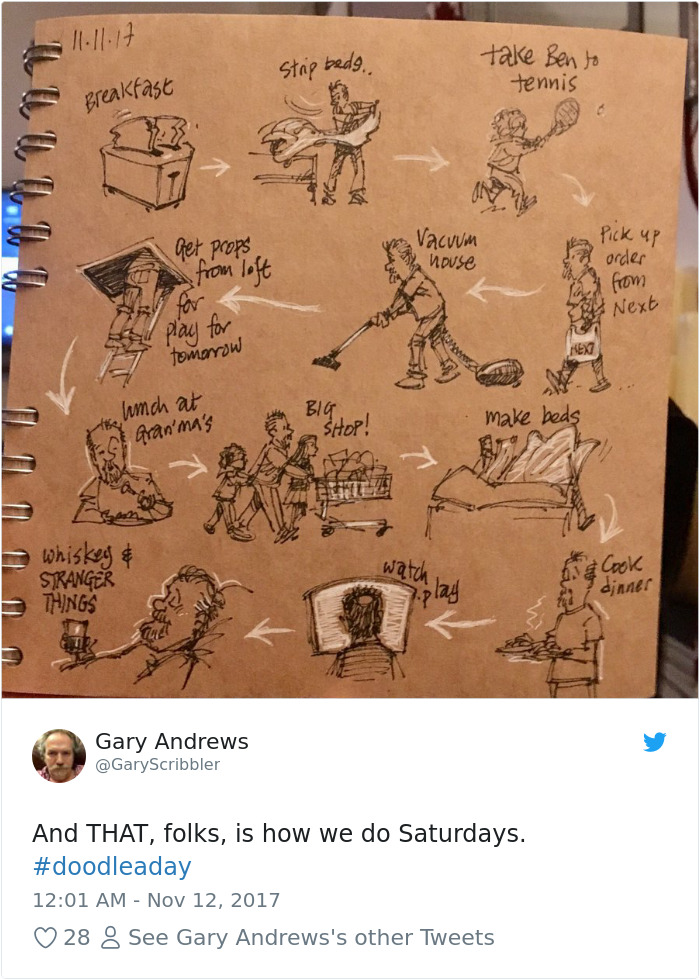 19.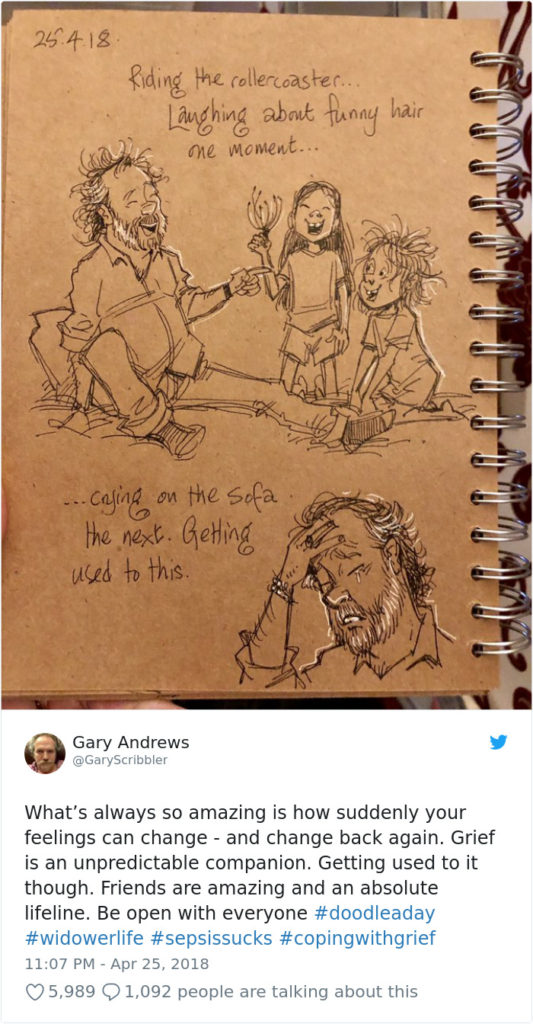 20.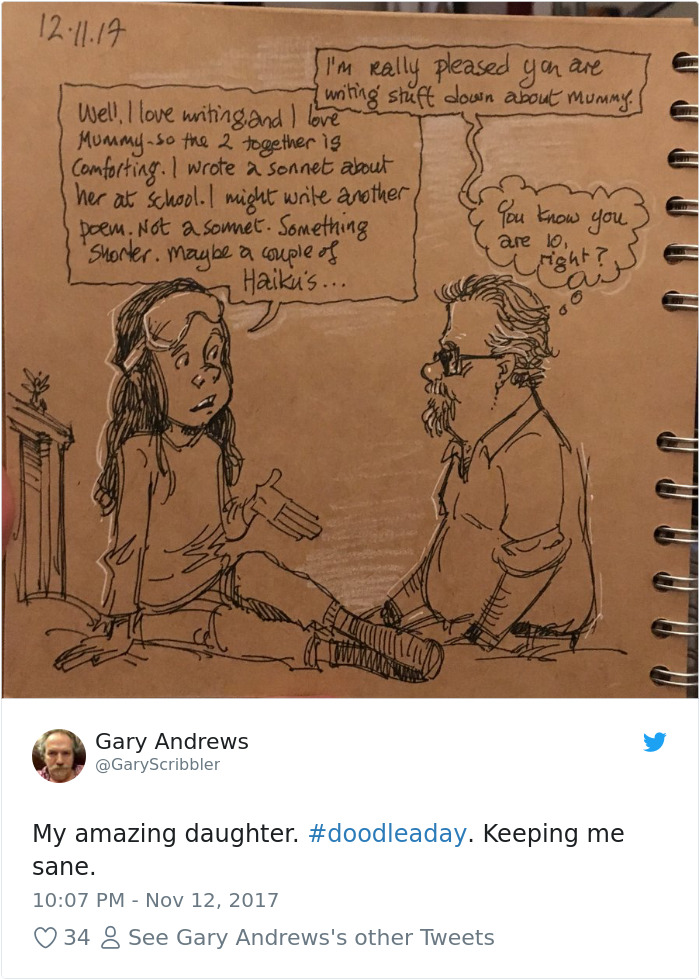 21.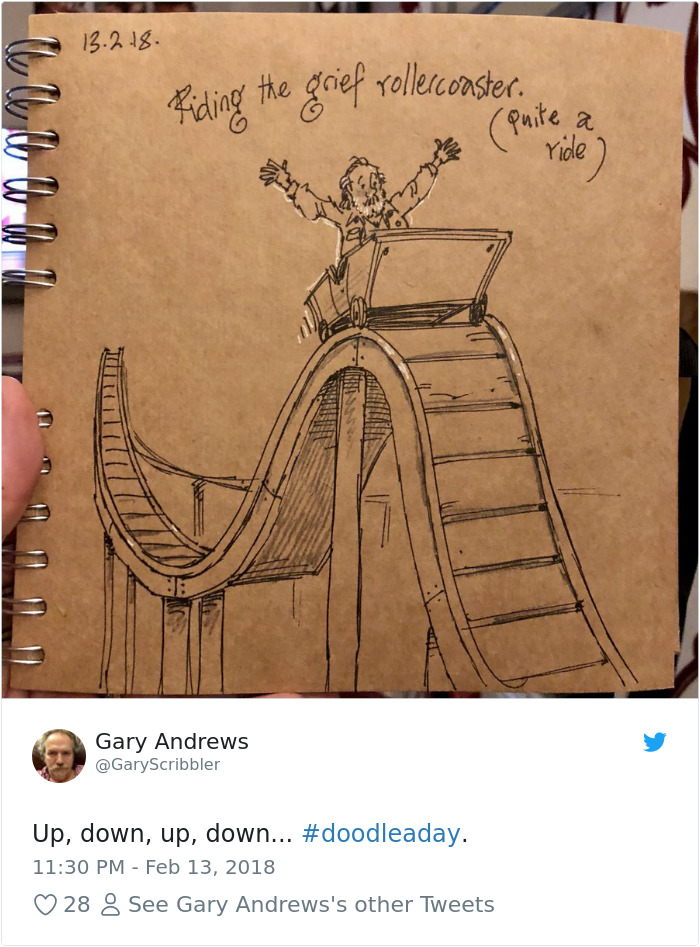 22.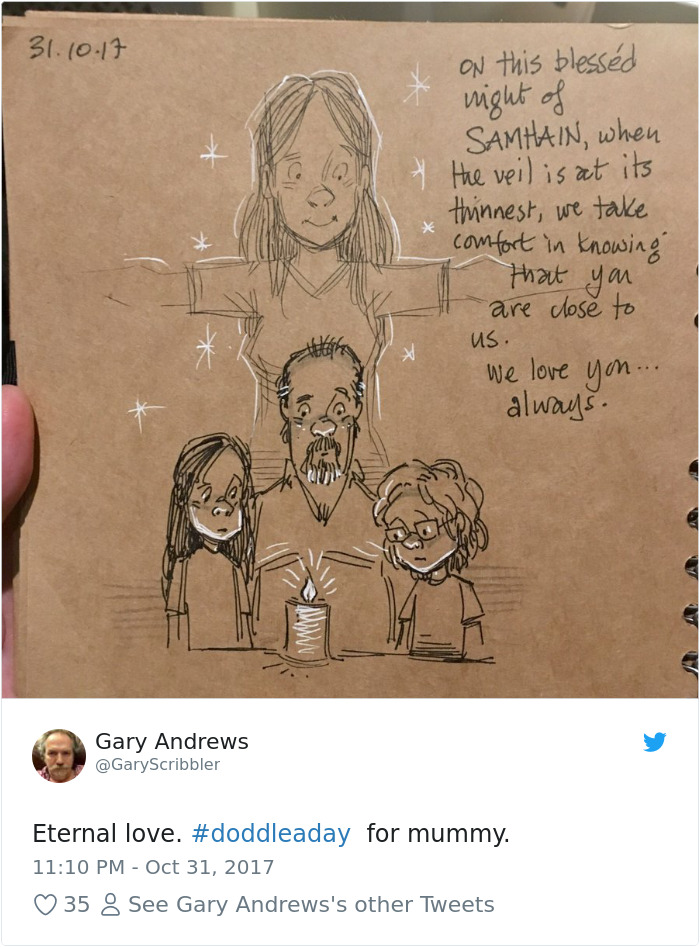 23.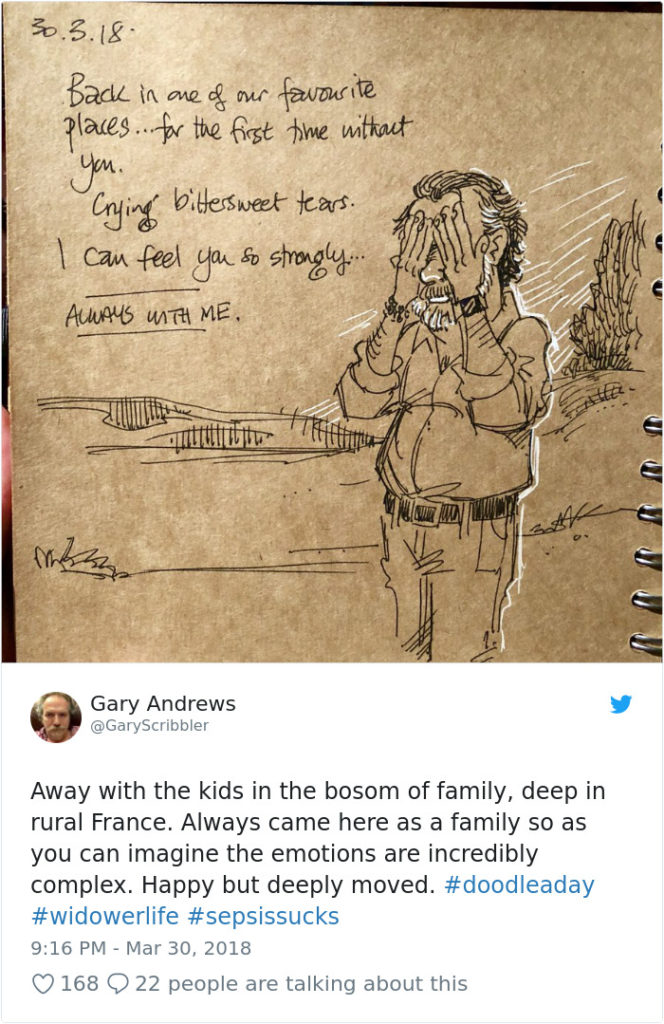 24.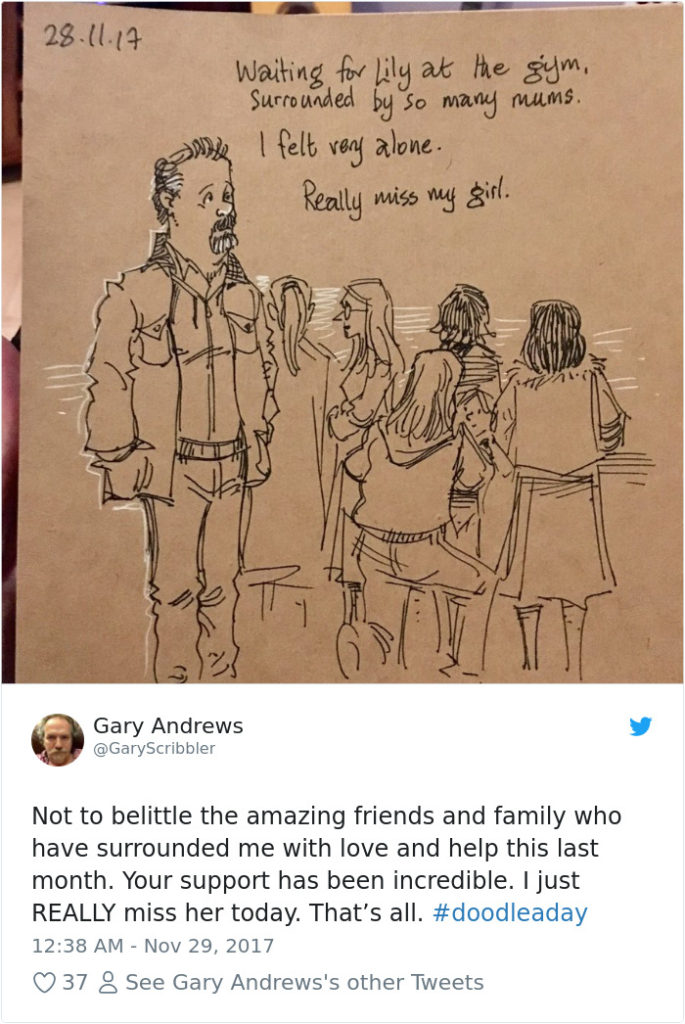 25.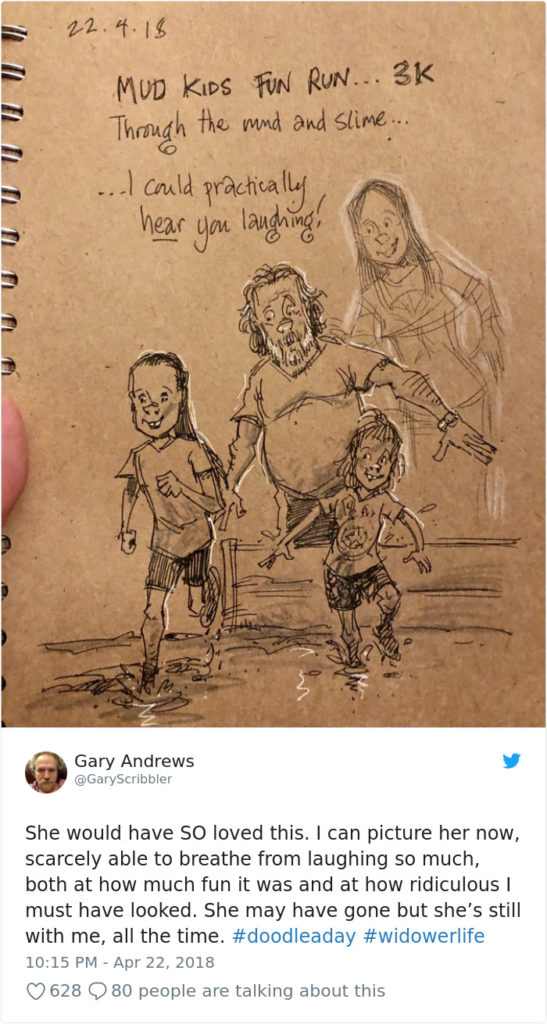 26.
27.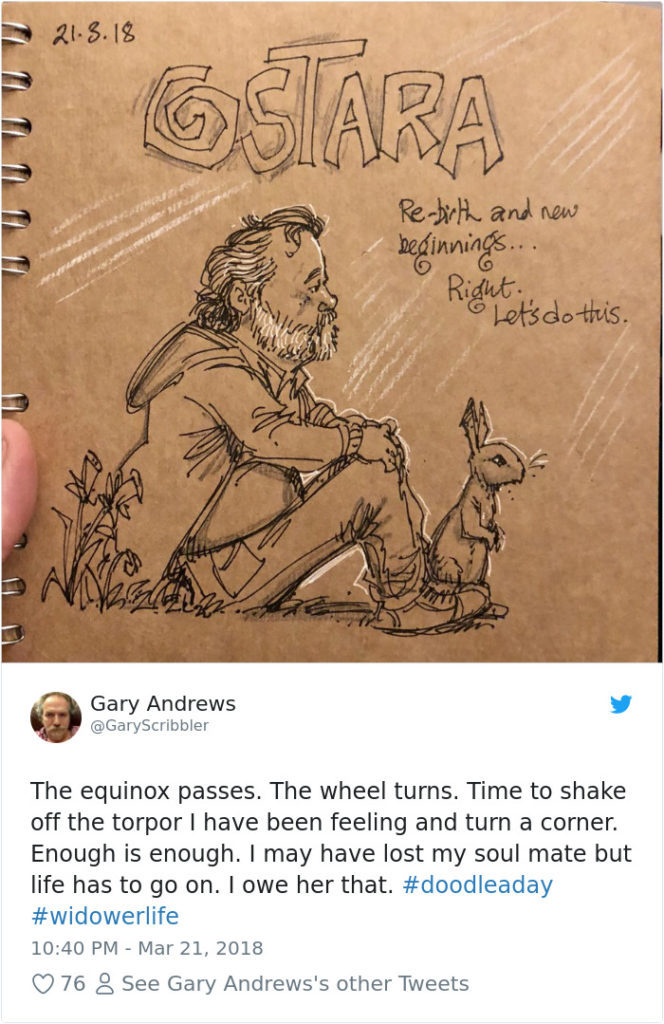 28.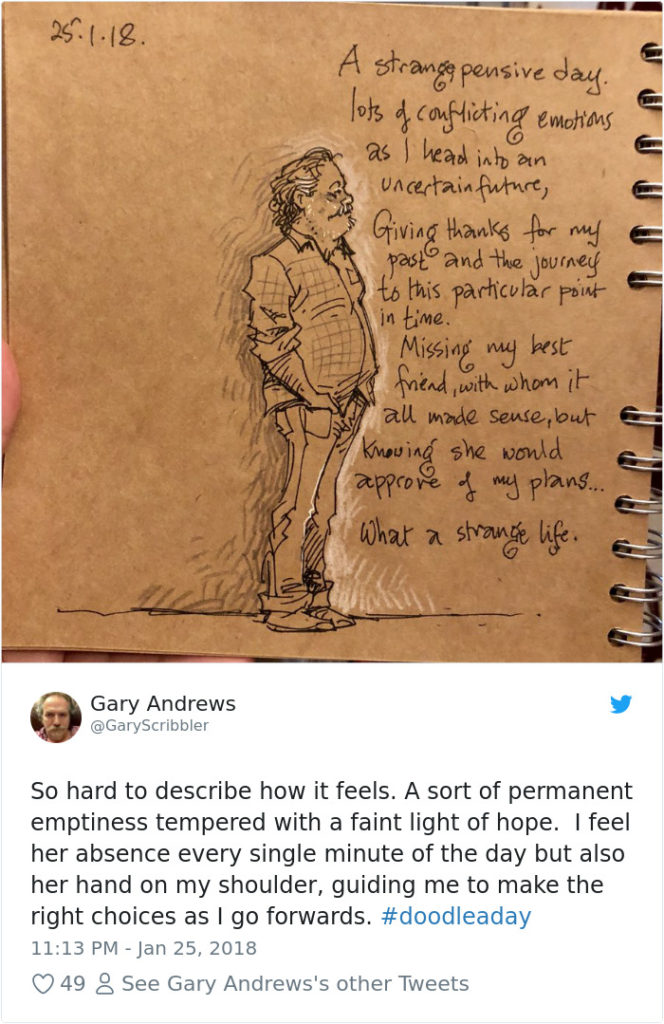 29.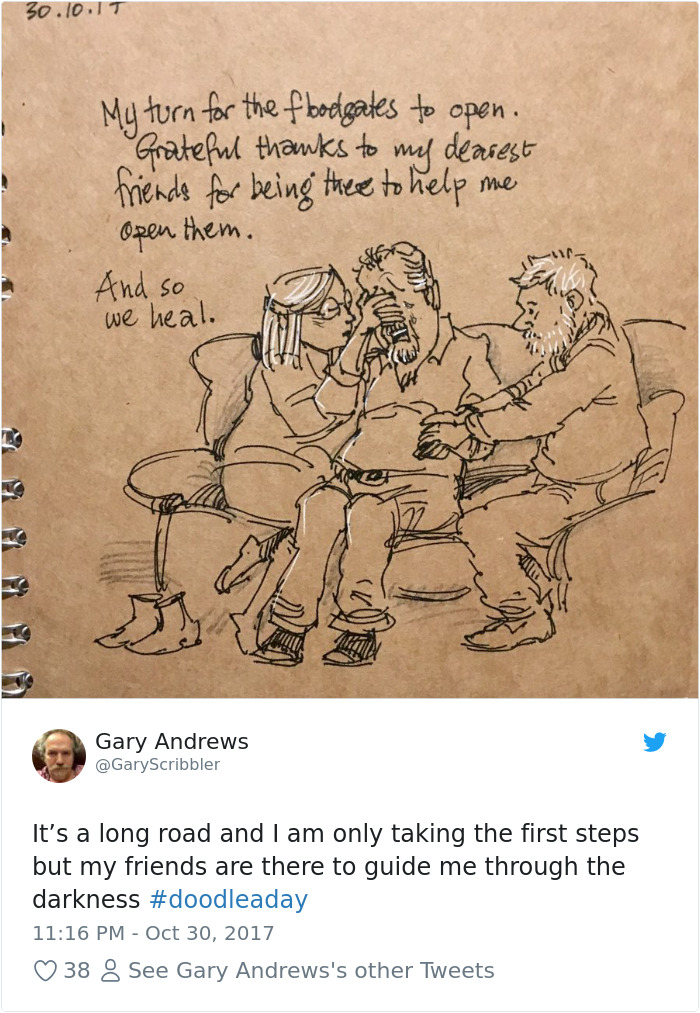 30.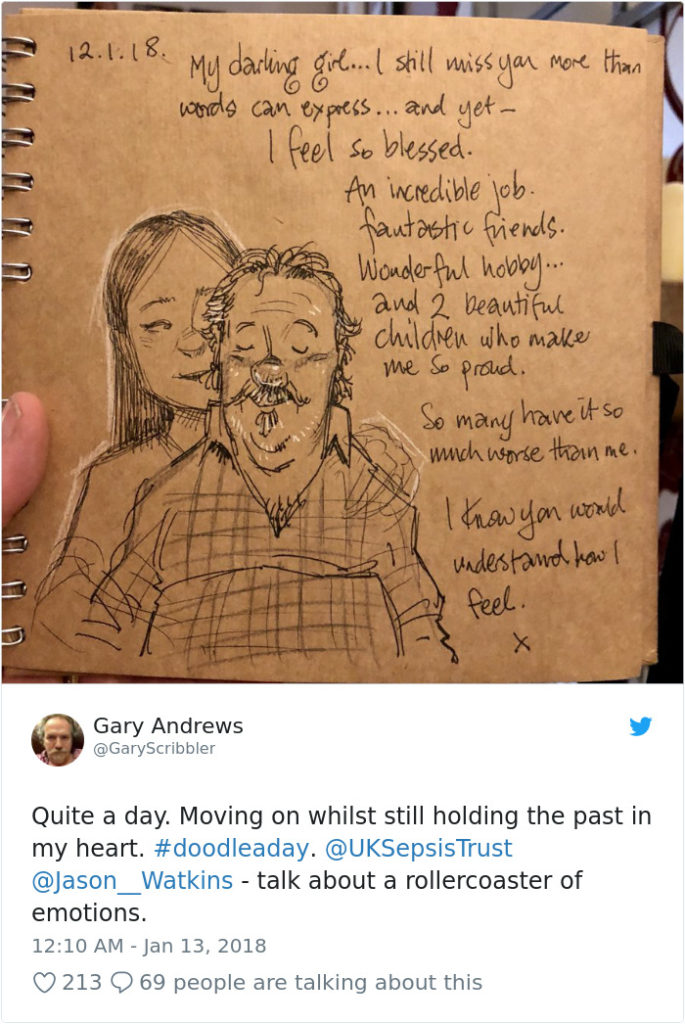 31.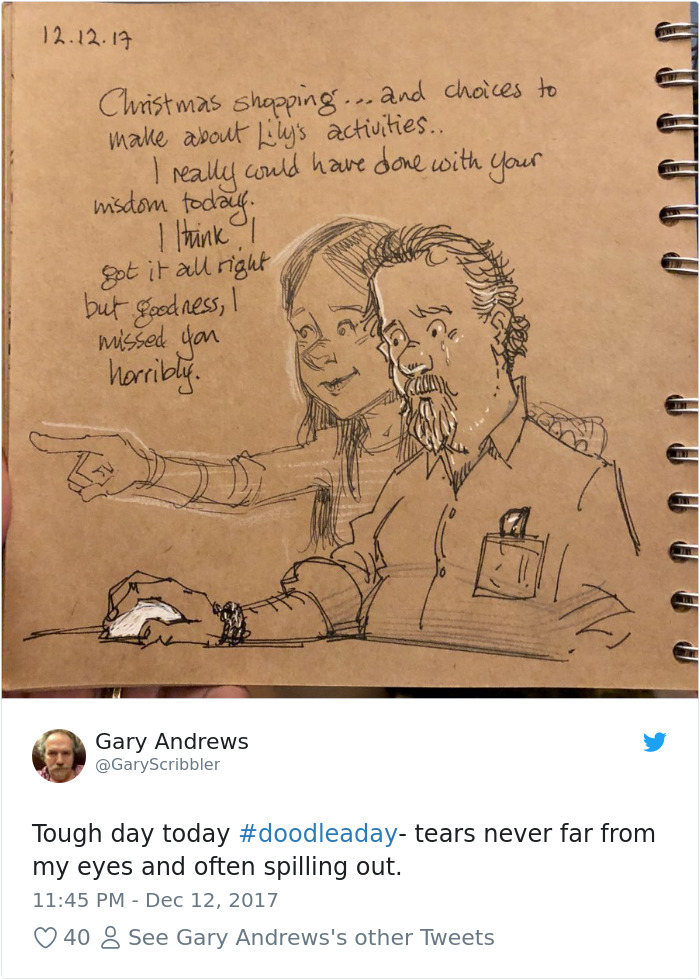 32.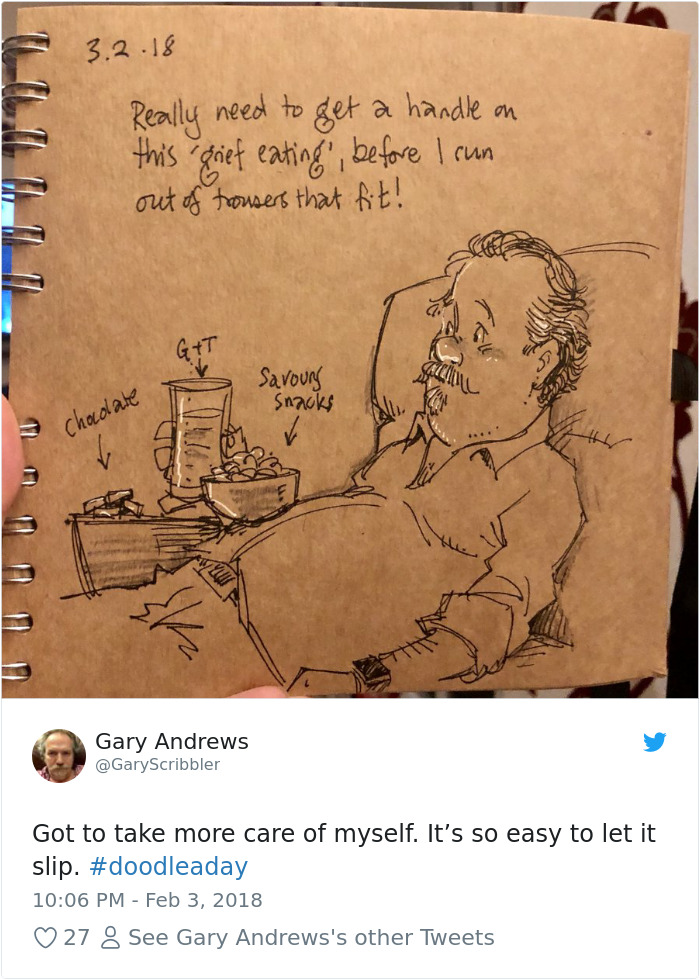 33.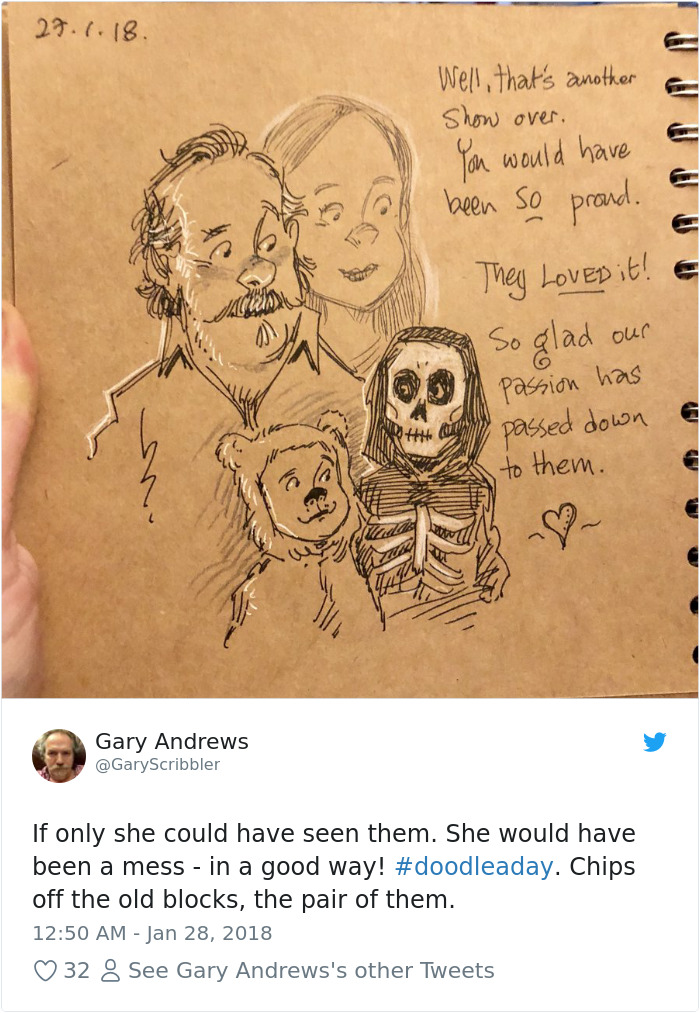 34.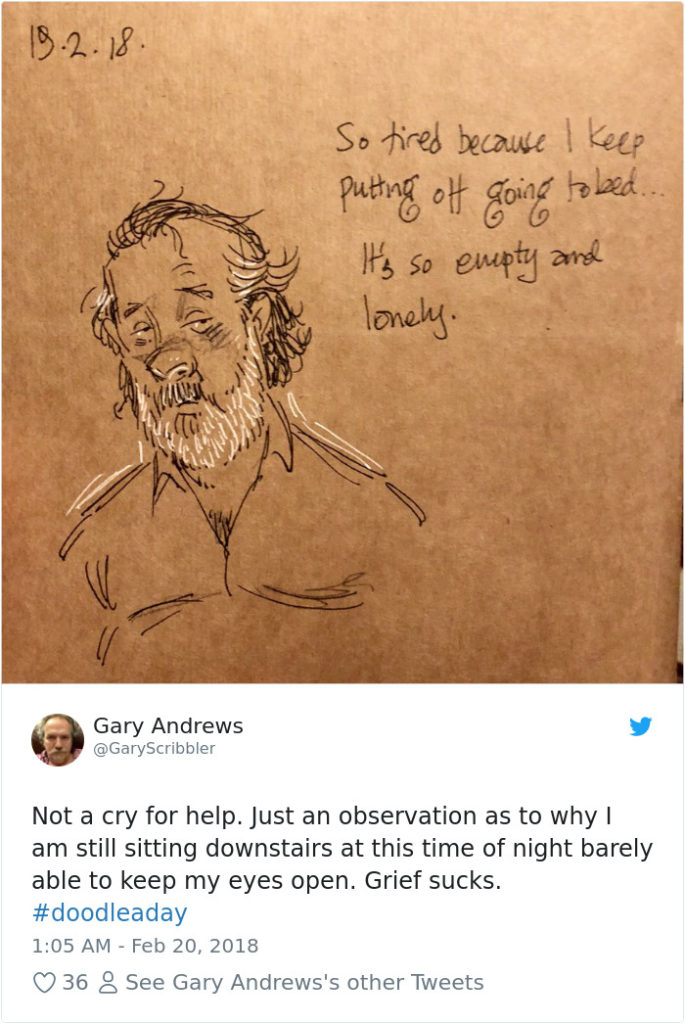 35.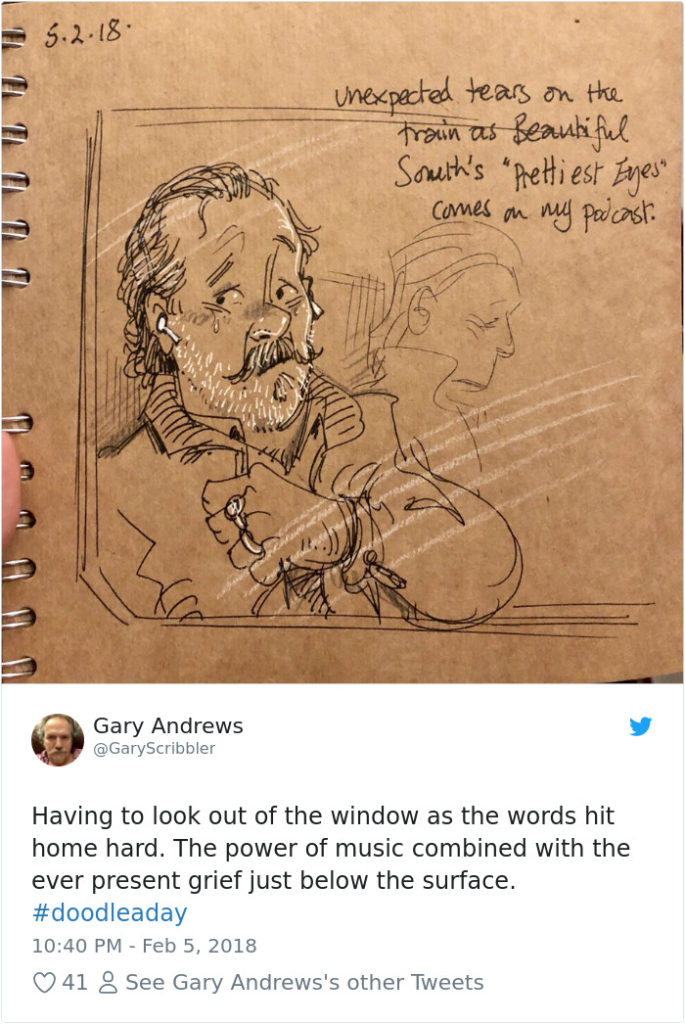 36.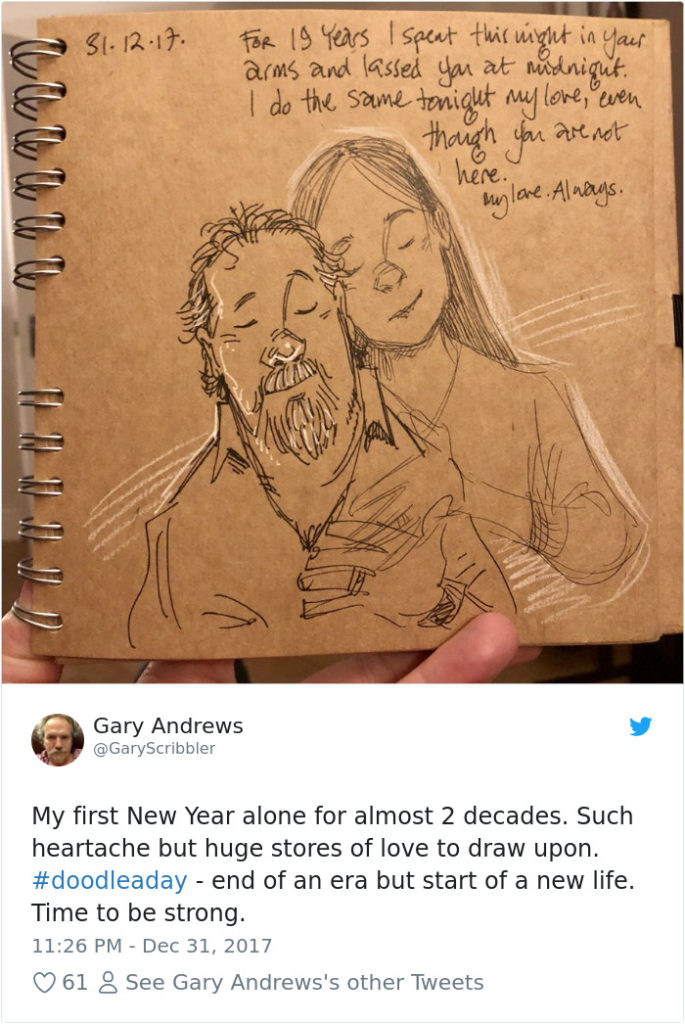 37.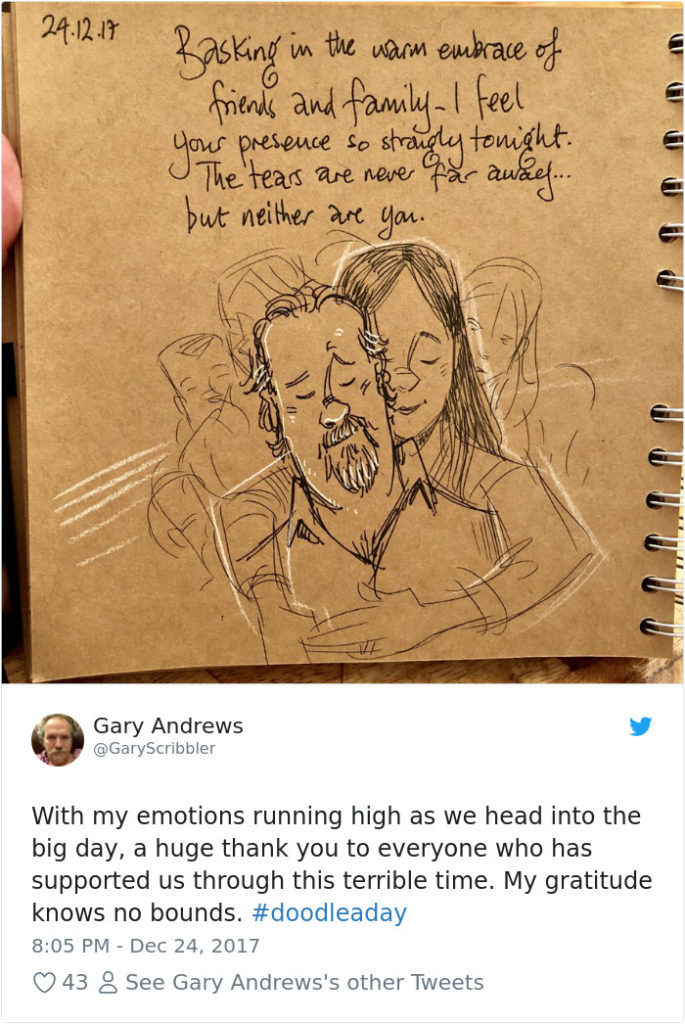 38.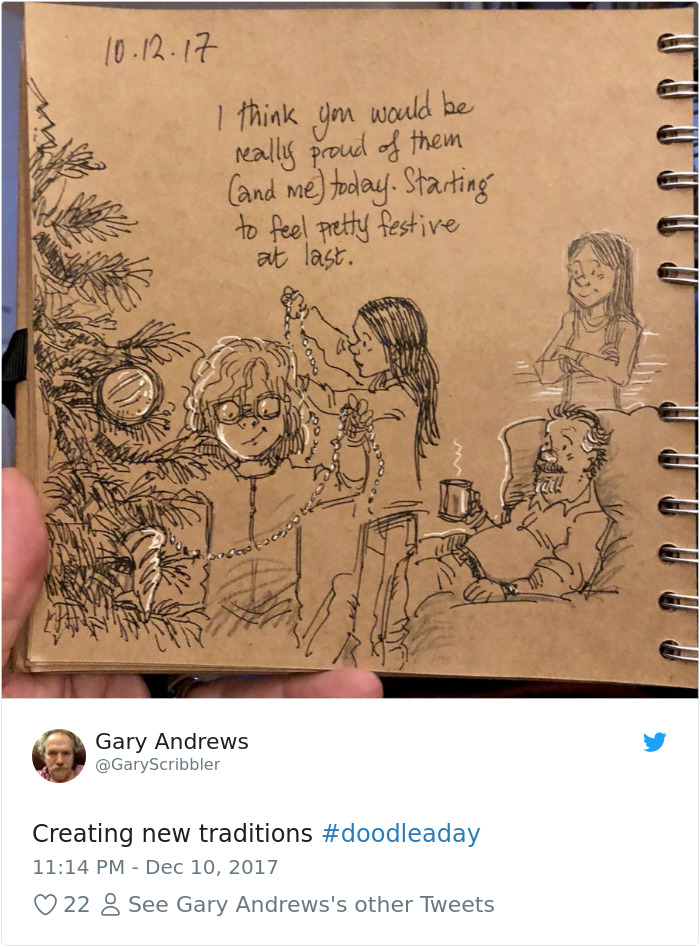 39.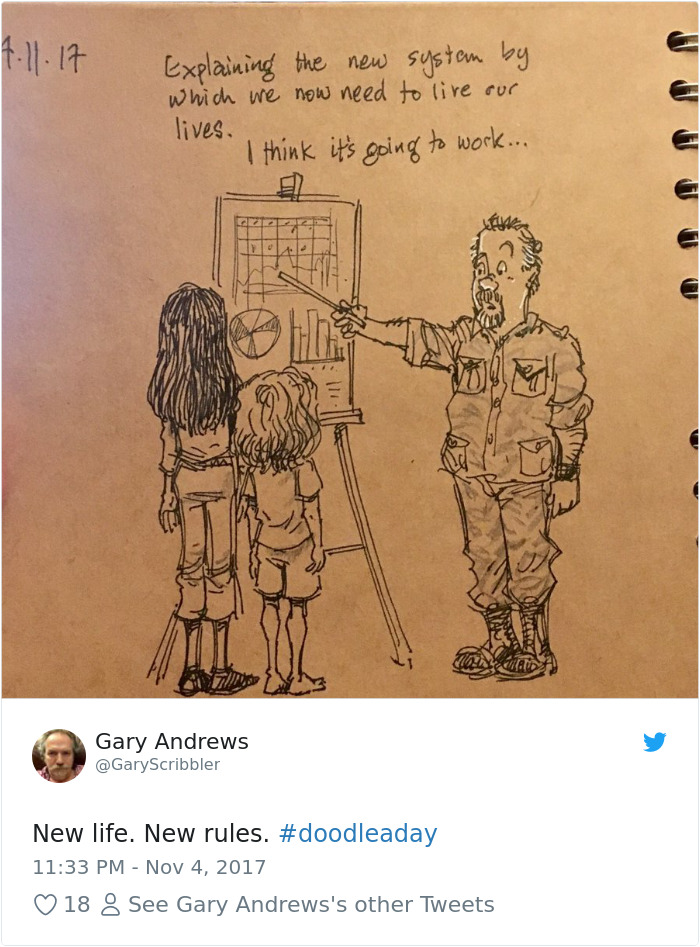 40.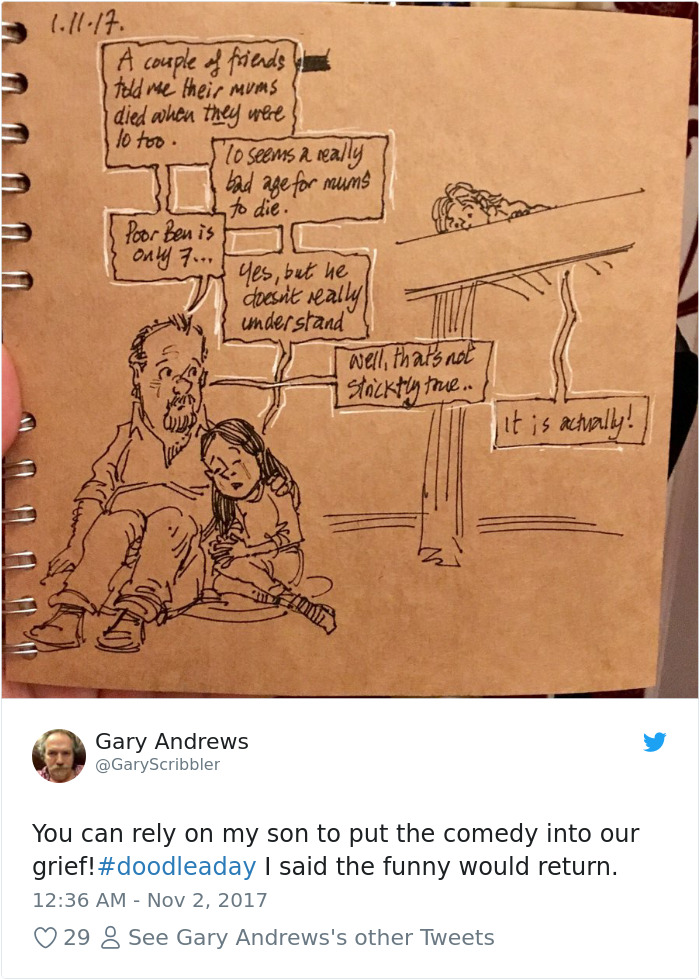 41.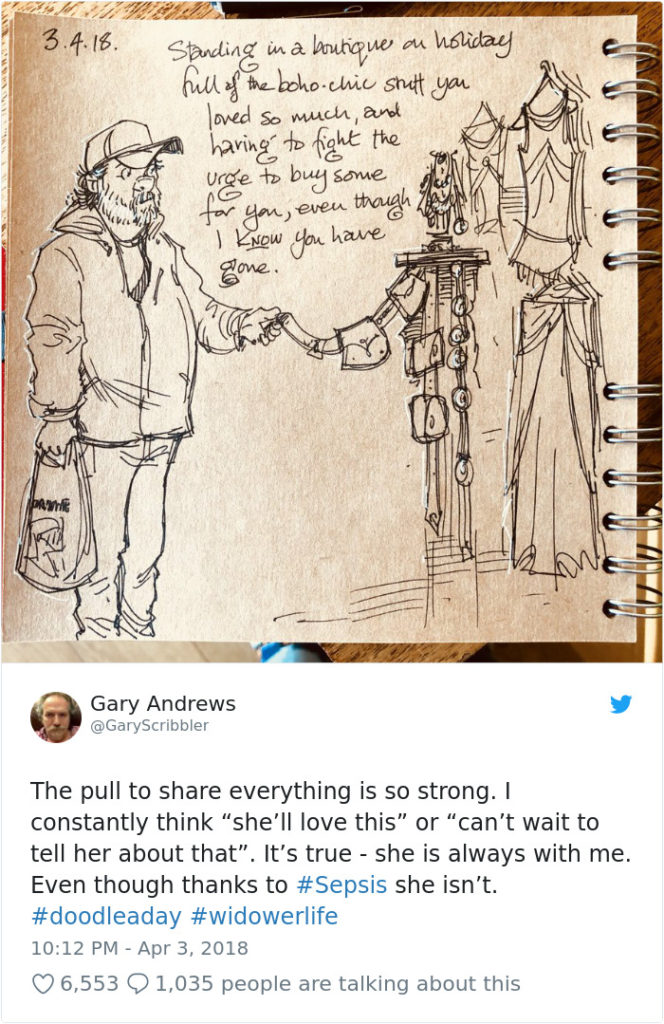 42.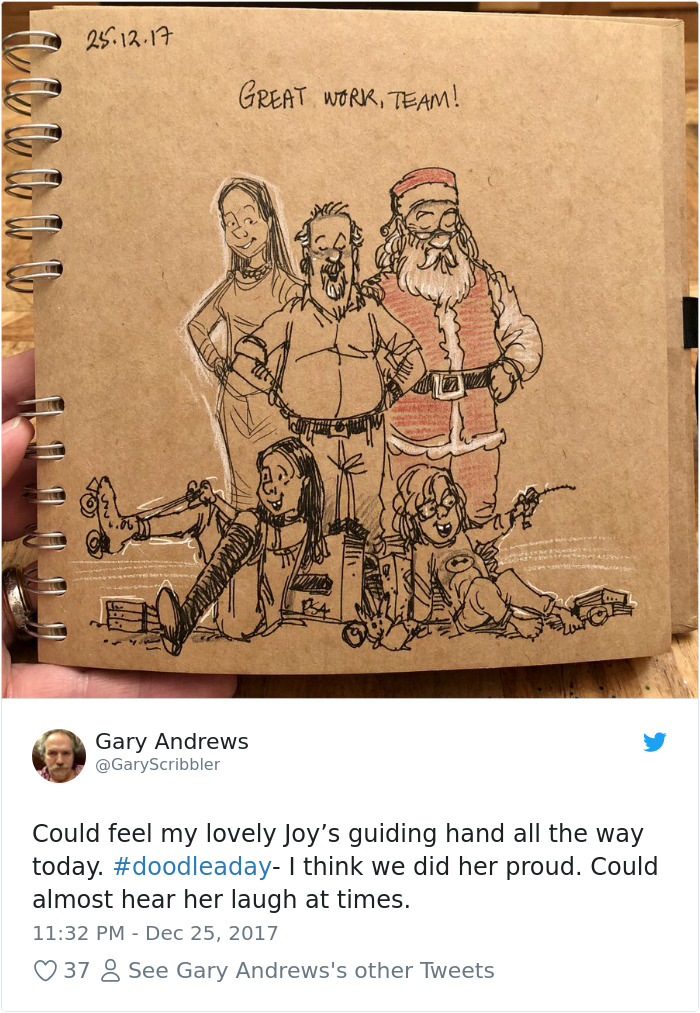 43.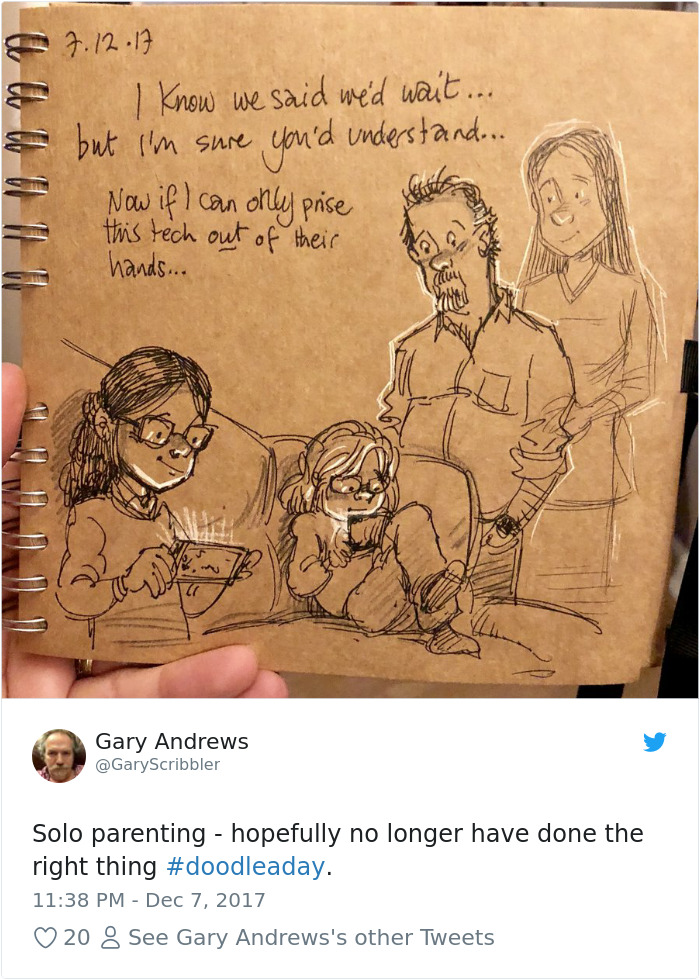 44.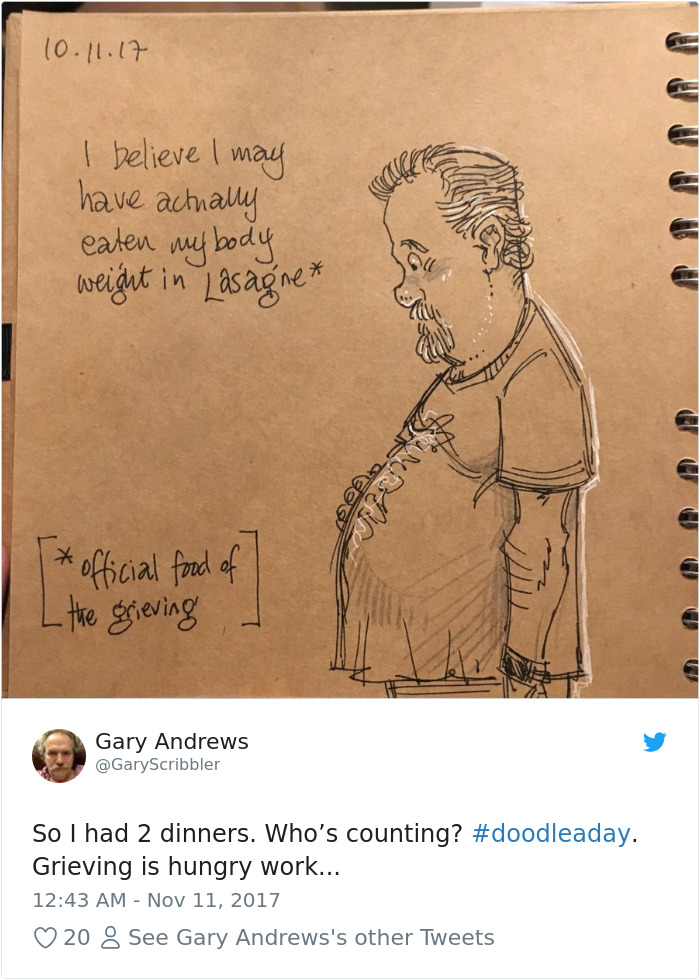 45.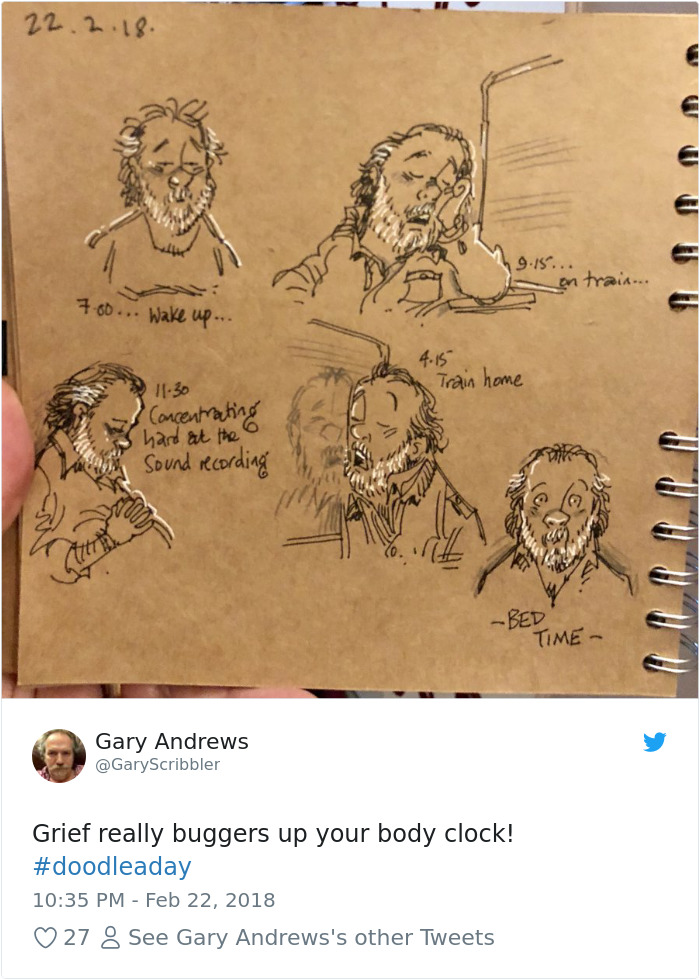 46.