Are you someone who loves solitude more than anything in the world?
Does your shy, reticent nature lend you a focused and slower communication style?
Do people around you think that you are cold and standoffish?
Do people assume that you are socially awkward?
Does being in a large group of people make you uncomfortable?
OR
Do you know someone who goes through the above?
---
---
There is surely one term in the dictionary that can be used to describe the above traits: Introvert. These might be only a few ways to spot an introvert and some of them stem from the stereotypes that are constructed around this term. But here is a list of 10 more ways in which introverts interact with the world around them (obviously in a different way than extroverts).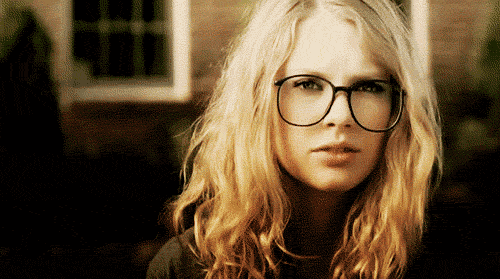 1. Withdrawing from Crowds
There has been a massive change in the way we lead our lives. Life has become a crass cacophony and all around us there are noisy and disturbing crowds. This change surely takes a toll on the introvert mind which tends to get overstimulated by the changes around. This overstimulation drains the introvert of all the physical energy and they end up isolating themselves even physically from people around them.
---
2. Suckers for Small Talk
Small talk exhausts an introvert. The effort required to keep up the pretension of a small talk not only bores an introvert but also intimidates them as they think of it as an onerous task. Hence, introverts always prefer deep conversations. You will see them around you resolving the philosophical intricacies and listening to other people carefully. If you are one of the introvert squad, believe me, people absolutely wait to talk to you about their emotional problems.
---
3. Success on stage but impossibility to indulge in a chit-chat afterwards
Introverts may be powerful speakers and successful performers because they have profound insight about life and things around them but what they find difficult to do is have a conversation after the stage performance. What this implies is that introverts have their edge on stage because they are removed from the audience and at a vantage position they feel less exposed but the small talk horrifies them to the very core.
---
4. Introverts may get easily distracted but they rarely get bored.
Huge crowds are sure to distract the introvert because of the precise reason that they feel overwhelmed by the large number of people around them. But leave them alone and they will never ever get bored. They love their own company more than anything else in the whole world.
---
---
5. Choice of career is different:
Because they like to spend time alone, they are attracted to careers which are by nature creative and detail oriented, just like them. They do better in jobs where the work environment allows them their own time and space to take decisions and solve problems. They desire to be stimulated intellectually but absolutely detest the disturbance that they might get from other people around them. Hence, they choose jobs according to themselves.
---
6. You will see them hanging out by the door:
Of course they are uncomfortable around people. As soon as they see people, an explosion happens in their minds that makes them nervous, jittery and unsure. They cope up with this by hanging out as close to the escape gate as possible. Hence, they choose places from where they can run away as soon as possible.
---
7. Thinking before speaking is their regular cup of coffee:
They may seem shy and quiet in a conversation but they are just listening patiently and internally constructing coherent replies to the conversation. The habit of thinking before speaking adds nuance and quality to their ideas. This also earns them the reputation of being amazing listeners and patient human beings.
---
8. External environment does not have an impact on them:
This means that the introvert is almost unaffected by the changes that happen in the environment around him/her. Introverts find it hard to adapt to the immediate surroundings and continue to behave as they do, unlike the extroverts whose chameleon nature helps them adapt easily.
---
---
9. Difficulty in talking on the phone:
Phone is a bane of the introvert's life. It is an unnecessary intrusion for them which does not allow them to live in their caves. Moreover, they dislike the small talk that happens on a phone call. They do not have the patience in them to indulge in the same. So, the result is that they avoid calls even by their loved ones.
---
10. They shut down when they desire to be alone:
Just a few conversations will drain the introvert and the emptiness will set in. As soon as the introvert feels the emptiness, it is a clarion call to be alone again and this makes them cut off completely and shut down. It is as if their reservoir empties out and in order to fill it up again, they need solitude.
Photo Credits: Unsplash / Allef Vinicius