Being in love means to be fully committed in a relationship and ignore all the risks we take in order to be with the one and only love. But is love really a losing game? When we give everything to someone who might never appreciate and understand it isn't a little risky?
Even if we have the whole attention from our partner, there are some things we do during our relation that makes things worse and we end to a break up.
Here are 7 critical things you should never tolerate in a relationship: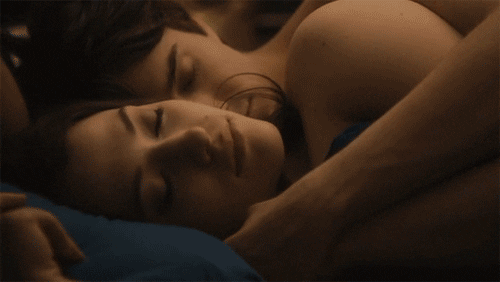 1.
Don't wait from your relationship to solve all your problems.
Because of the need we have to trust someone and believe in him we forget that they are people with problems and tough days like we do. Having a healthy relationship means to devote time to solve your own problems and then spent as much time as you have to be with your love.
2.
Don't take everything personally.
Being with someone you like that much means that you don't react naturally in everything he says or do. Don't take everything that is said personally. Take your time, clear your mind and you will see that it's not a big deal if he says more than you would want.
3.
Don't neglect your self-esteem.
Don't forget who you are and why he is with you. In other way don't lose yourself trying to have the perfect relationship.
4.
Don't make him your entire life.
Having a partner that understands us is the ultimate goal for a relationship. However don't let years pass by doing nothing but having him a priority. Don't just be interested in him, do things for you and I'm sure you will find time for him as well.
5.
Don't agree with everything.
Be the woman he fell in love with, don't pretend you are someone else with no personality. Express your thoughts and say loud your opinion. Be individual and promote your ideas.
6.
Don't wait from him to apologize first.
When you argue you need to take a step back and rethink everything that happened. Then, decide together what changes can be made in order to have a healthy relationship.
7.
Don't keep secrets.
When your relationship is based in trust and communication is wrong to start lying. If someone loses his trust it takes more time and a lot of willingness to heal the left scars. Don't hide the truth.
By Eirini Konstantopoulou , Truth Inside Of You