Love transforms people! It is a fact. We gear ourselves up for the upcoming transformations in our life when we are into a relationship. But what if those changes are for good! What if the love of your partner motivates you to keep shedding those extra kilos from your body, and getting into better shape?
It's true that you need to get fit not for anyone else but for yourself. However, a little support and motivation every now and then won't hurt.
These powerful couples show love transforms people for the best:
A great transformation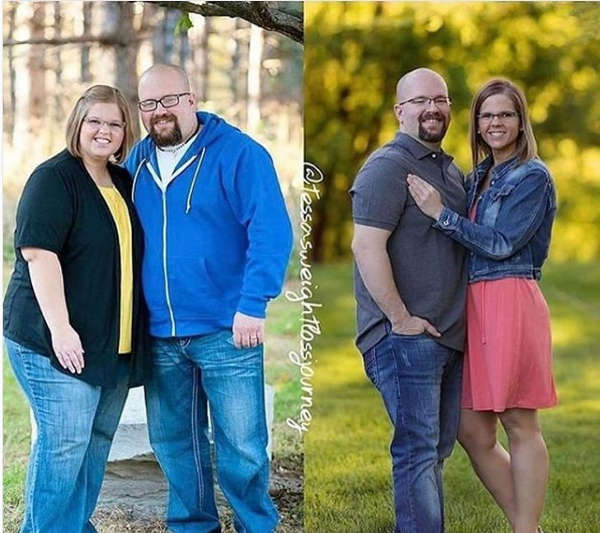 When you decide to leave your judgement aside and manage to take steps towards a better life ahead, you witness a great transformation in your life, for sure. That's what this couple did. They decided to help out each other to make their lives better. And the transformation is in front of you.
Awesomeness alert!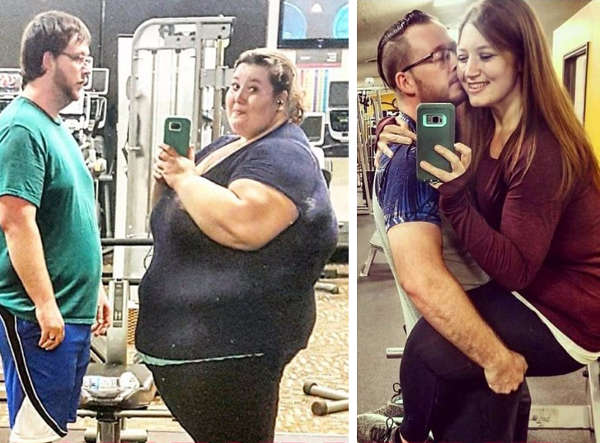 Lexi and Danny weighed 770 pounds together when they got married. Afterwards, when they had complications in having a baby as Lexi was obese, they decided to shed those extra pounds. It wasn't easy for them but they kept motivating each other in the long run.
Make promises to fulfil them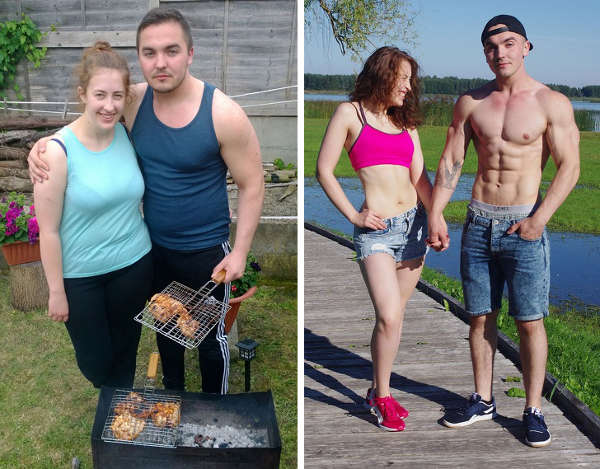 Making promises is easier than fulfilling them. But this couple chose the hard way. They stood for each other and supported each other to fulfil the promise that they had made a while ago.
Just Fantastic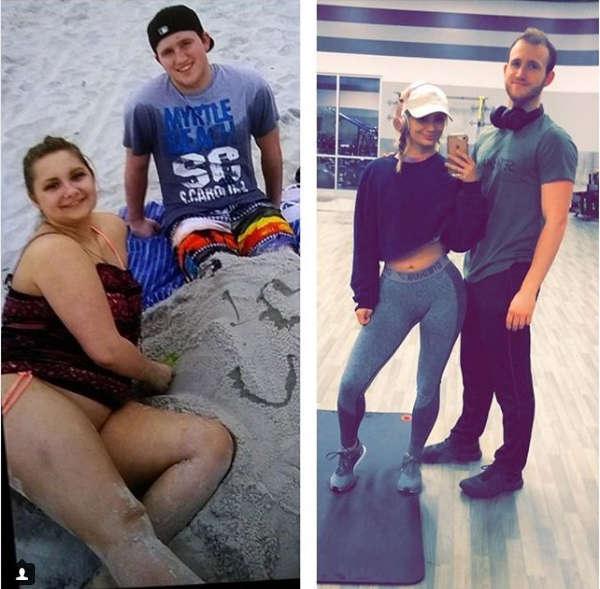 This couple loved each other, supported each other. Maybe that's why they managed to bring a drastic change in their lifestyle by adopting healthier patterns.
Fitness is all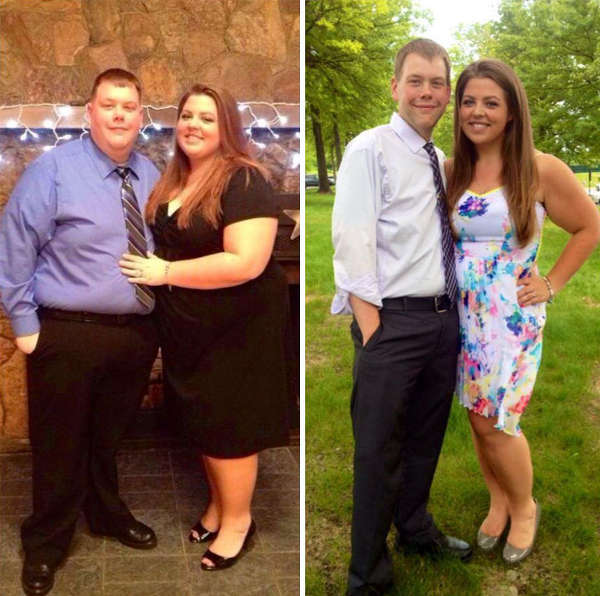 They were happily married, and overweight. But they recognized the need to get fitter and decided to adopt a healthy schedule for life. Just in one year, they lost 330 pounds together. Isn't this great?
Shape matters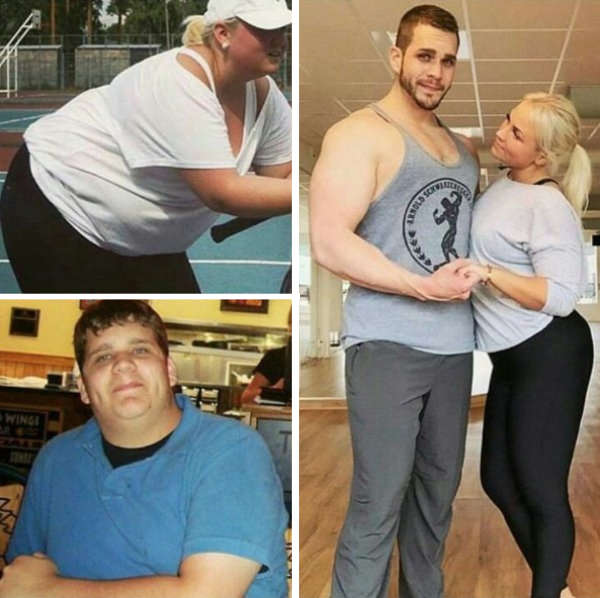 They are in love with the shape of each other now! The story was different before the date for their wedding was set. They achieved the ultimate fitness with abs and biceps, together.
Insane loss of weight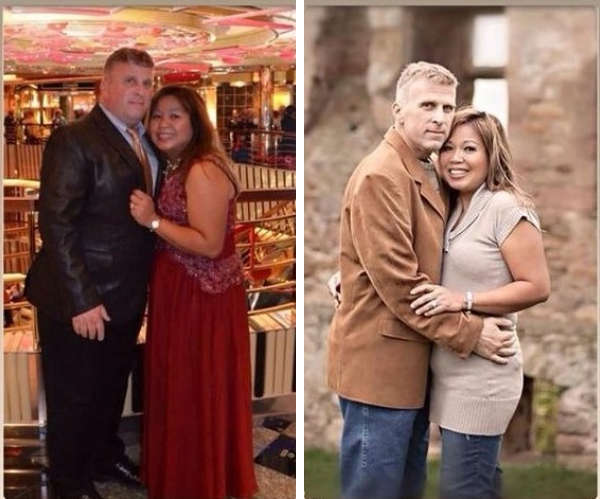 If you manage to do something as insane as shedding 130 pounds in just a year, you surely deserve to applaud. The couple took everyone with surprise after accomplishing this Herculean feat.
No cheat day or diet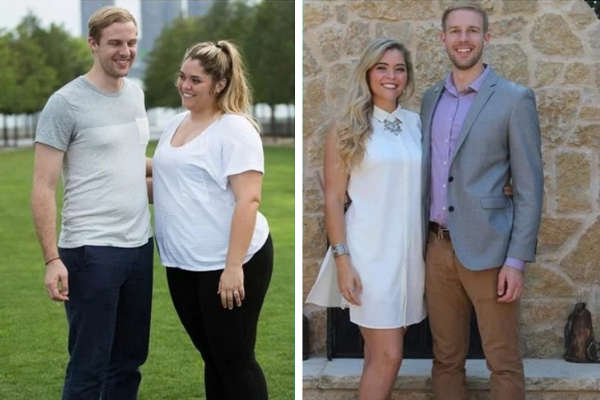 She had a great attraction to sweets. But the moment her boyfriend asked to marry her, she took the resolution of getting fit, resenting cheat day or cheat diet.
Fitter after wedding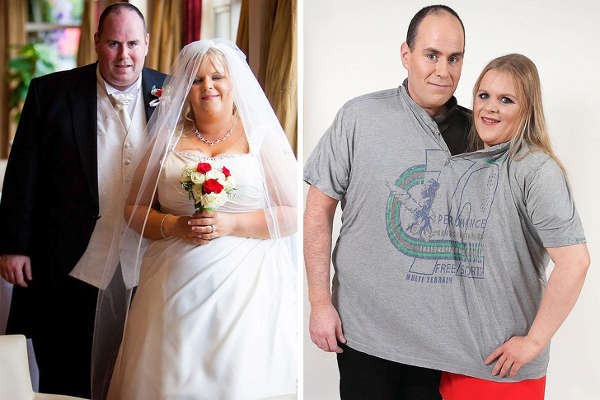 Generally, couples gain weight after wedding due to all kinds of savouries around them. But this couple chose another road. They lost 330 pounds together, getting fitter day by day post-wedding.
Athlete after wedding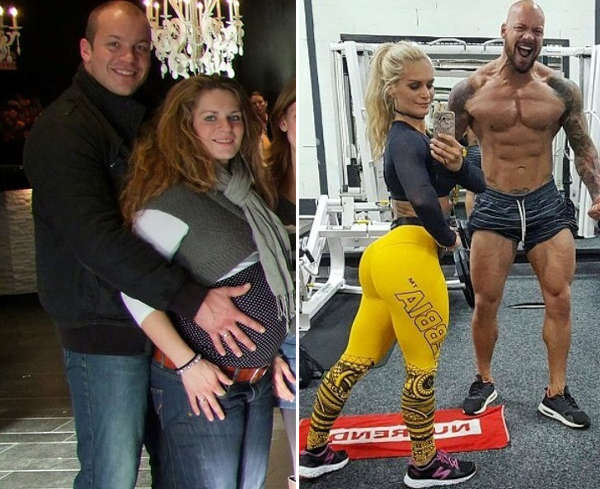 Going extra miles, this couple became athletes after they had a baby together. Witnessing baby bumps to sexy abs, that's something remarkable indeed.
So, look at these power couples, and brace yourself. Love transforms people in a better way. If they can do it then so can you!