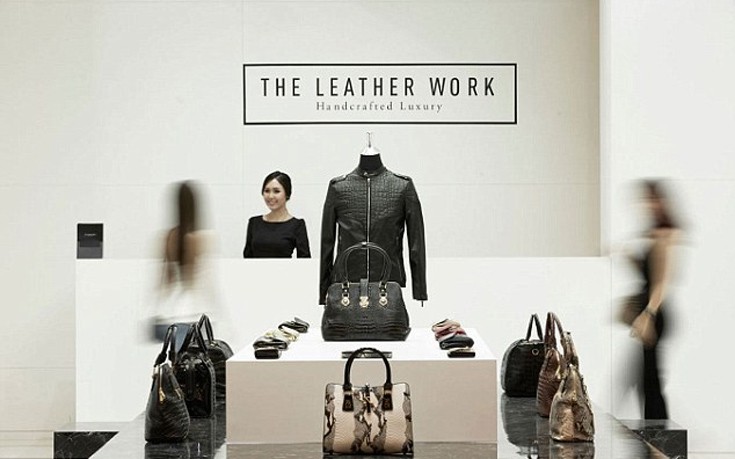 The customers reacted with horror when they attempted to see the products in this leather-goods store in Bangkok Thailand. Inside the leather skins, they found fake animal entrails, blood, and even a heart that was beating.
The store was a "cover' set up by the organization PETA Asia to sensitize the world-as they always do-the way in which man makes the animals to suffer, according to the Daily Mail. The initiators had placed inside jackets, handbags, belts, etc. material that resembled animal innards, trying to raise awareness as to the method of production. The idea for the "shop", that erected in one of the crowded shopping malls of Bangkok, was from the advertising firm Ogilvy&Mather.
In a video that the organization published, a woman reacts in horror as opening a bag that has a heart that beats.
"Each year, hundreds of thousands of reptiles beaten with bat and skinned alive to build luxury shoes, belts and bags," said Vice-President of PETA Asia Jason Baker.

"The scary fake shop of PETA reminded consumers that the only way to keep blood and guts away from their wardrobes is to choose clothes, shoes and accessories that are not derived from such processes," he added.
Crocodiles are being kept in farms in the most barbaric conditions before they are submitted to harsh methods: shot or beaten with a bat to dissolve their spinal column and paralyze, even skinned alive. An average bag requires the massacre of not one, but four crocodile. The blood is kept for the supposed medicinal properties while the meat in other treatments.
Thailand has the largest crocodile farming industry in the world and every year approximately 700,000 slaughtered animals.
"Snakes don't suffer less," adds the PETA Asia."Every year at least 440,000 Pythons caught in the jungles of Southeast Asia and they use cruel ways to take their skin off."
Much of the crocodile and snake skin exported or used in Asia for the manufacture of luxury goods for some fashion houses that sell in Europe, North America and Australia.
By James Red, Truth Inside Of You.