In March 2015, young Gabriel Marshall from Kansas, USA, was diagnosed with a malignant brain tumor and the surgery that he made left a major scar on the side of his head.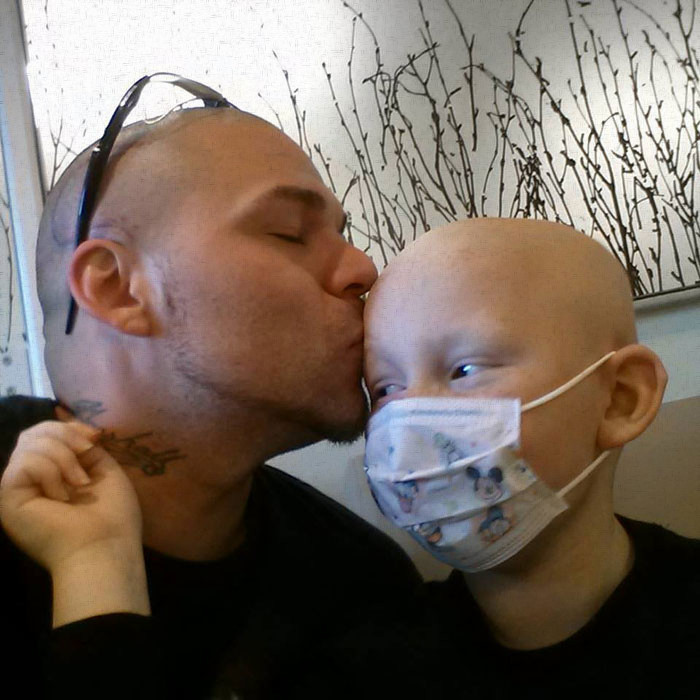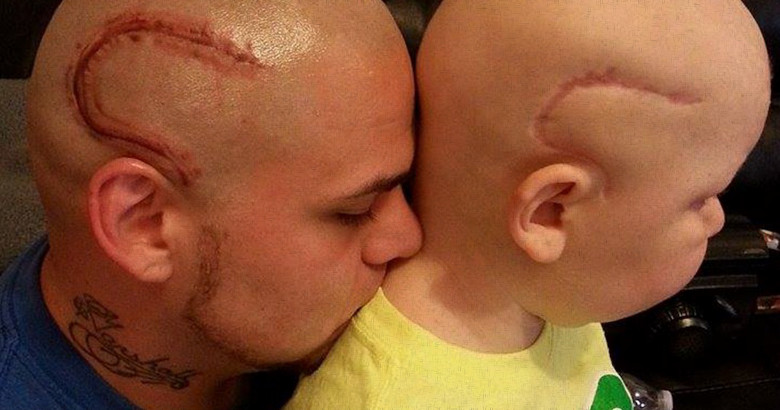 So to boost the confidence of his son, his father, Josh Marshall, decided to make the most amazing thing. He did the same scar tattoo on his head to show his solidarity with the most beautiful way.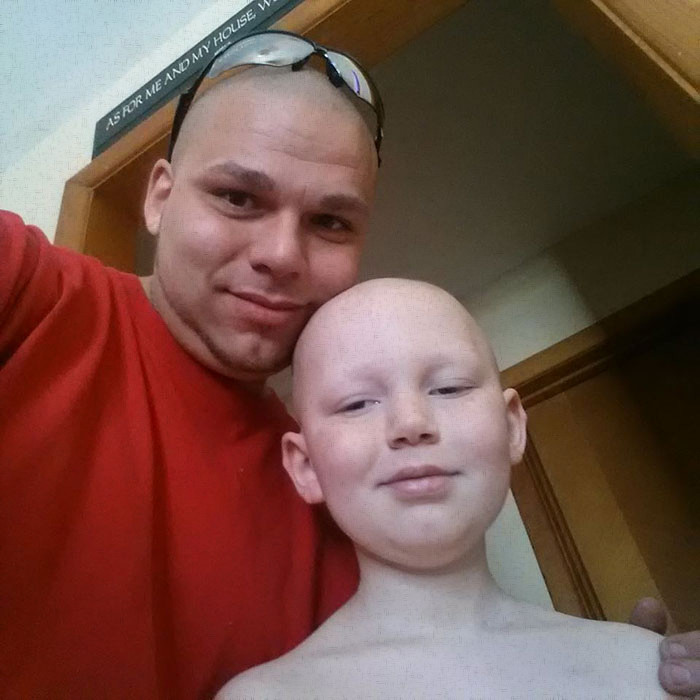 The photo immediately had great publicity as people show their respect everywhere for this truly inspiring father and brave son. Originally appeared on Instagram into account named Aesthetic Revolution along with a caption saying:
"Ones a real scar. One is a tattoo to show support and make him feel normal. Father of the year? Fuck yes!", I don't think there's any doubt about it!
By James Red, Truth Inside Of You.