The anti-homeless tendency in hip cities that don't want to allow people sleeping in the streets to ruin their picture, is becoming stronger and stronger. A city as hip as London couldn't but be a pioneer in this tendency, recently installing anti-homeless spikes in various spots around city center.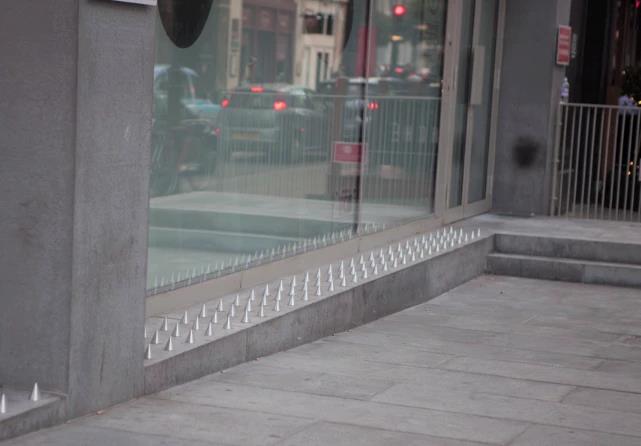 Anti-homeless spikes are as hideous as they sound: they are installed in concrete steps to prevent people from lying down. Another popular strategy for the same goal is that dividing public seating benchs with armrests, so that there is not enough space for a person to lie. These practices are not interested in fighting the cause of homelessness and extreme poverty, they are just ways of pushing it away so it can be more easily ignored.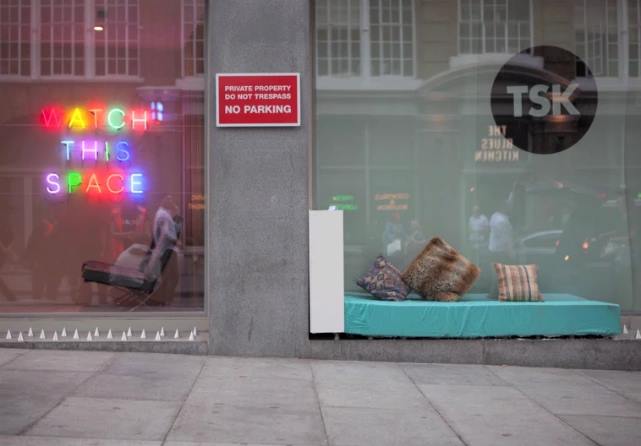 Fed up with this attitude, a collective in London named "Spaces, not spikes" decided to exchange the spikes on concrete steps with a small bed, some cushions and a shelf with reading material. The result was downright beautiful. Since we cannot solve single-handedly the problem of these people, lets at least try to show them that they are welcome.
By Jonah Winter, Truth Inside of You.