After photos of metal spikes designed to prevent homeless people from sleeping in posh London neighborhoods surfaced online, people have been venting their outrage with controversial invention all over the social media. 
Homelessness rife in UK: Research shows millions are paycheck away from losing home.
Photographs of metal studs on the doorsteps of a luxury flat building on Southwark Bridge Road in central London spurred an "anti-homeless spikes" hashtag campaign by Ethical Pioneer Twitter page.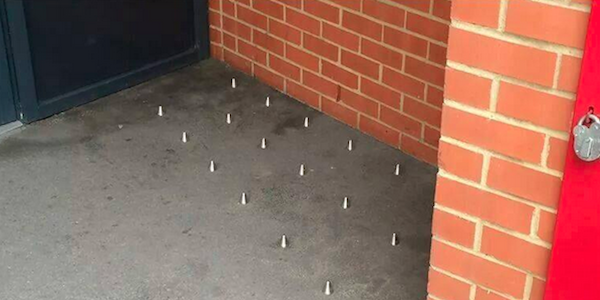 An anonymous resident of the residential complex told the Telegraph, that "there was a homeless man asleep there about six weeks ago. 'Then about two weeks ago all of a sudden studs were put up outside. I presume it is to deter homeless people from sleeping there."
However, London resident Nathan FitzPatrick tweeted after talking to locals outside the building that only one person could confirm homeless were sleeping there – and that was a woman and a child.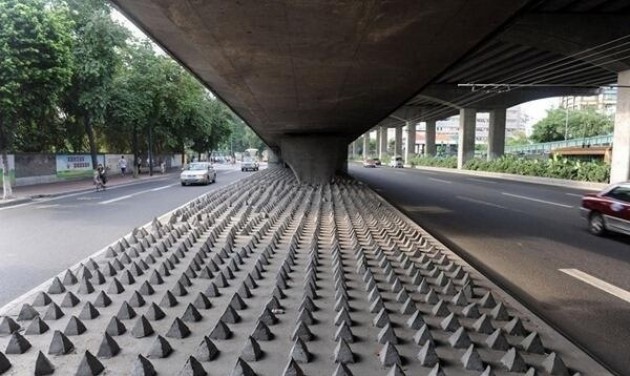 "They deserve better than to be moved on to the next doorway along the street. We will never tackle rough sleeping with studs in the pavement. Instead we must deal with the causes," Sacks-Jones added.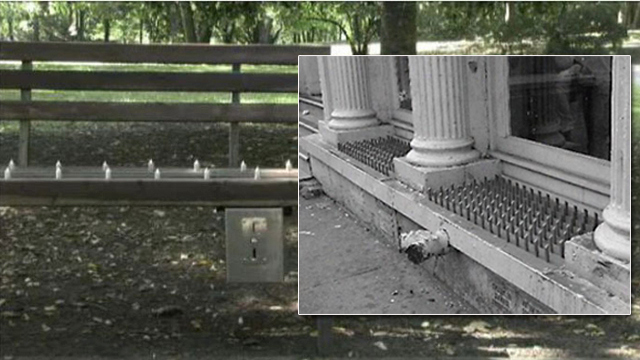 Local Londoners went to investigate and confirm the installation of spikes on Southwark Bridge Road. What is ironic is that part of the building where metal needles were installed is the office of the British School of Osteopathy – an alternative medicine school focused on healing through moving, stretching and massaging a person's muscles and joints.
Credits: RT