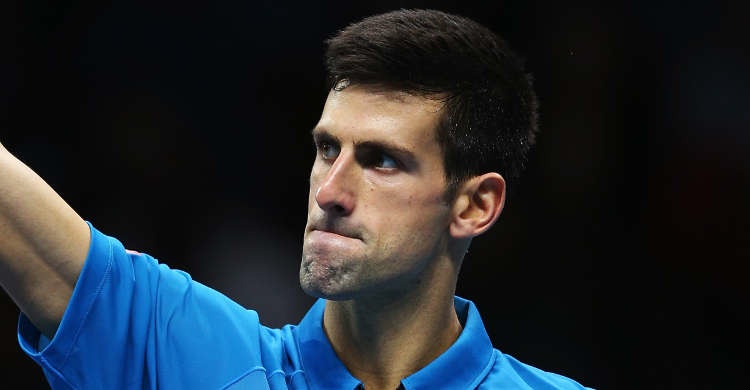 The refugee wave from Syria towards the West have caused an activation of the West's racist inclination. Their fears that the "intruders" will somehow ruin the order of their countries.
Many European countries are closing their borders, especially after the Paris Attacks on the 13th of November, and in addition many states in the US have voted against receiving refugees.
At times like this, the opinions of celebrities, which in this society have a great effect on people's mentalities, are important to be heard, if they are towards a better direction. A case like this is that of Serbian tennis player Novak Djokovic.
With a short text, Djokovic, who himself has gone through war in his own country, shows a beautiful way of thinking on how to deal with refugees.
Pay attention, and hope for more opinions like his.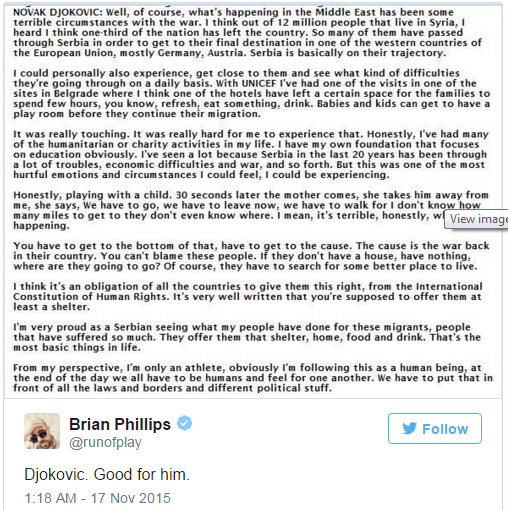 If you like that post, learn about an Egyptian billionaire announced through Twitter one really crazy idea. He asked Italy or Greece to sell him an island, which he will declare to be an independent country, host the refugees and give them jobs, in order to build this new country of theirs. Learn more, here .
By Jonah Winter, Truth Inside Of You