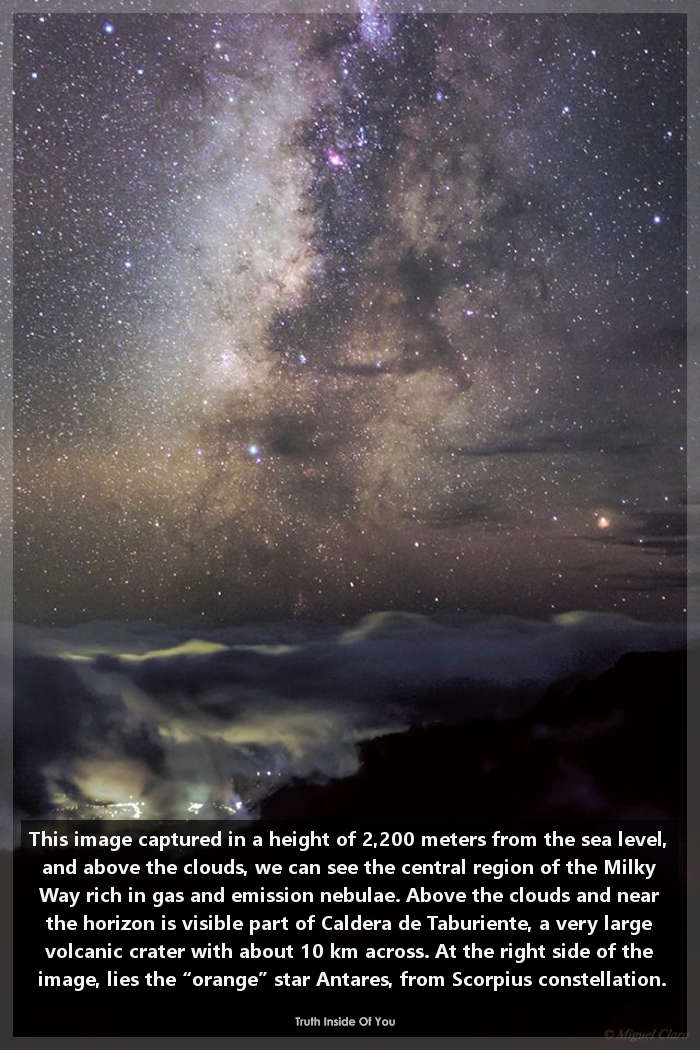 This image captured in a height of 2,200 meters from the sea level, and above the clouds,
we can see the central region of the Milky Way rich in gas and emission nebulae.
Above the clouds and near the horizon is visible part of Caldera de Taburiente,
a very large volcanic crater with about 10 km across. At the right side of the image,
lies the "orange" star Antares, from Scorpius constellation.
photo credits: Miguel Claro Astrophotography
by Johnny Stones, for Truth Inside Of You.
Don't forget to visit our Quotes Gallery!