The famous cartoonist Latuff published an artwork inspired by the massacre in Nice, France. The sketch is gone viral all around the world.
---
---
Inspired by a photo of a young child who is lying dead on the tarmac next to a doll, Latuff released the following project.
The photo of a small child, it's really painful, one of the innocent victims of a new terrorist attack in the heart of Europe, on the French Riviera: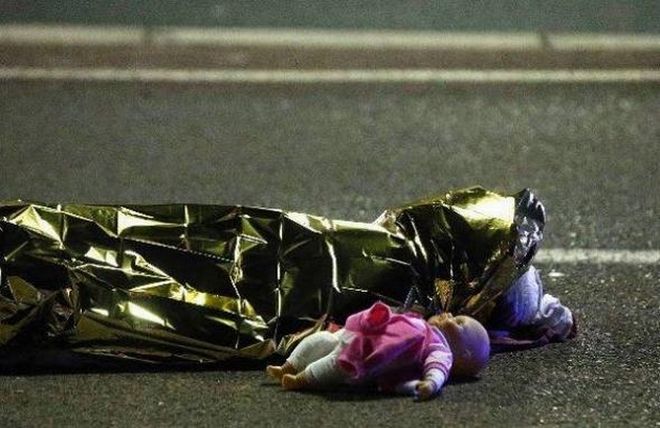 ---
---
Some sketches from other artists.
NICE pic.twitter.com/KAH1F5ZKf4

— PLANTU (@plantu) July 14, 2016
Paz, paz, paz… Unamos oraciones y fe para irradiar el amor que necesita nuestro mundo. #PrayForNice #Niza pic.twitter.com/Twy9ojz4fx

— Ismael Cala (@cala) July 15, 2016
Non. 💔 #Nice pic.twitter.com/ukaMCHJAmZ

— 🤘🏻Louison🤘🏻 (@Louison_A) July 15, 2016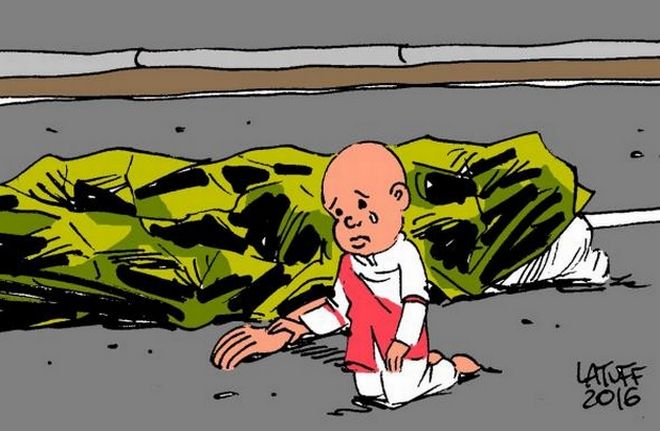 By James Red, Truth Inside Of You.