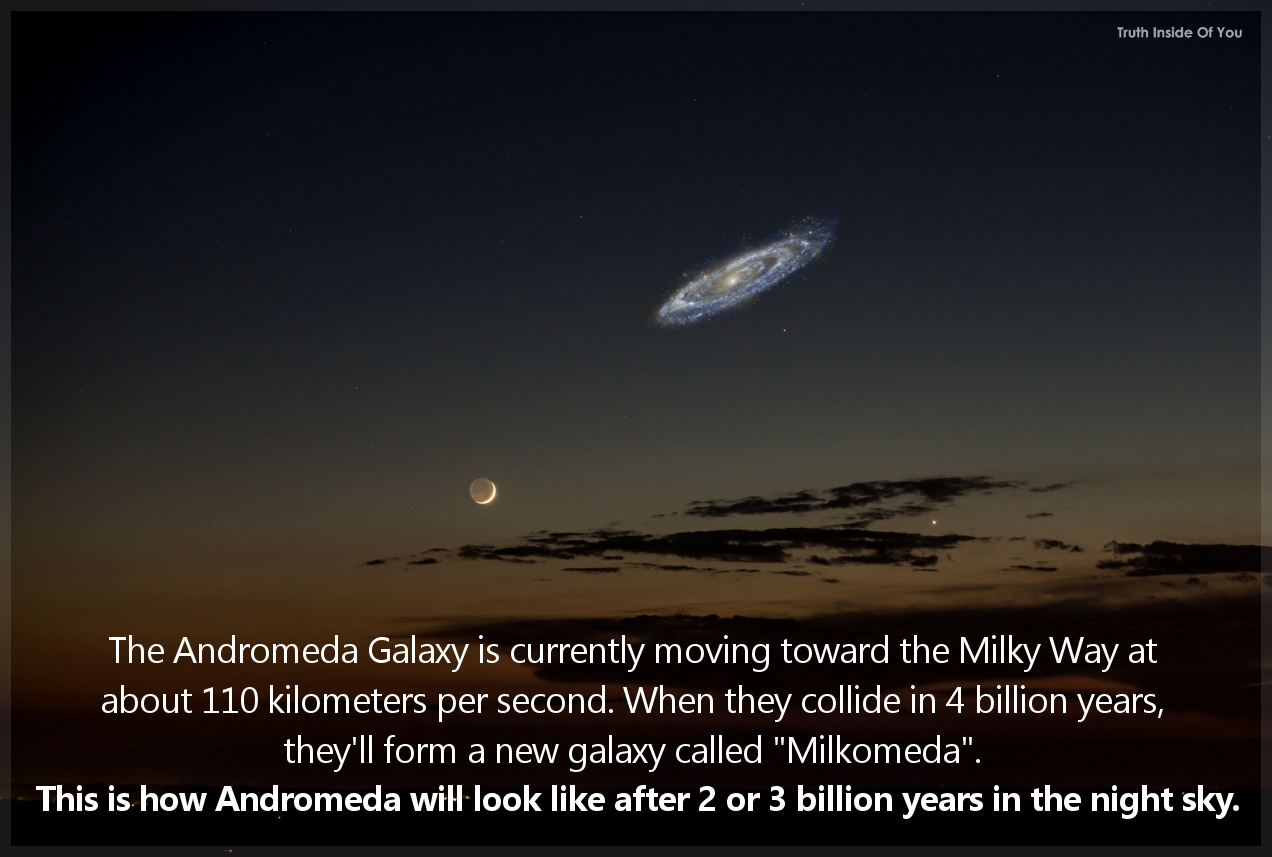 The Andromeda Galaxy is currently moving toward the Milky Way at about 110 kilometers per second.
When they collide in 4 billion years, they'll form a new galaxy called "Milkomeda".
This is how Andromeda will look like after 2 or 3 billion years in the night sky.
by Johnny Stones, for Truth Inside Of You.
Don't forget to visit our Quotes Gallery!