A group of Seattle artists make the best of the city's famous weather with «Rainworks," a sidewalk art displayed only when it rains.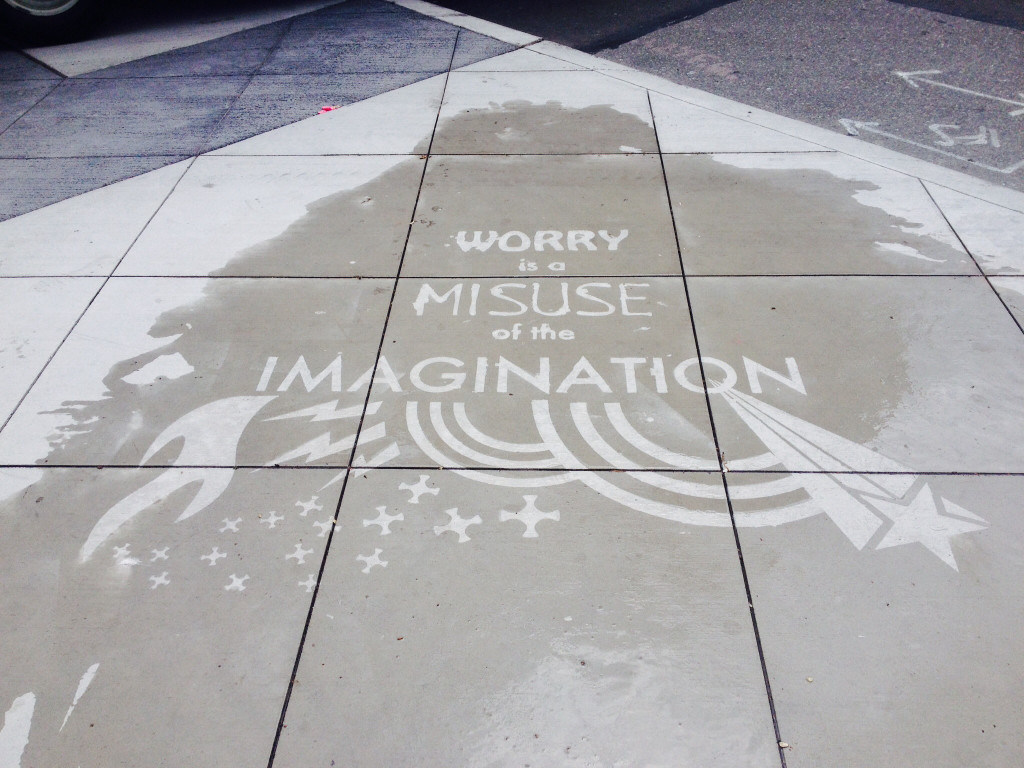 Xack Fischer and Forestry Tressider create sidewalk paintings, using a compound called superhydrophobic that repells water from wood and stone  surfaces to create sidewalk drawings that are invisible when dry.
Rainworks  appear only when the surface is wet, featuring messages and  images that fits perfectly for a city known for frequent rainfall. The idea is to encourage people to use their imagination and enjoy the rain.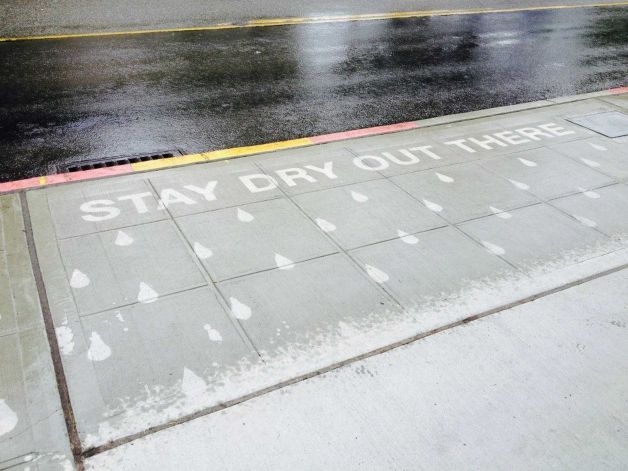 By James Red, Truth Inside Of You