Diego is over 100 years old and he is responsible, in large part that the giant tortoises of the Galapagos Islands no longer threatened with extinction.
A giant tortoise on the Galapagos Island of Espaniola, Diego, although it is estimated to be over 100 years old, fully fulfills his sexual obligations until today, although it has to deal with a ' Harem ', consisting of six female turtles.
The Washington Tapia, head scientist for the conservation of the population of turtles in the Galapagos Islands, told the French News Agency (AFP) that the "evergreen" giant turtle, who lives on the island of Espaniola, has until today "help" to come into the world 800 turtles, i.e. 40% of the total population of huge reptiles who live on the island and belong in the genre which Chelonoidis hoodensis lives only on the island of Espaniola.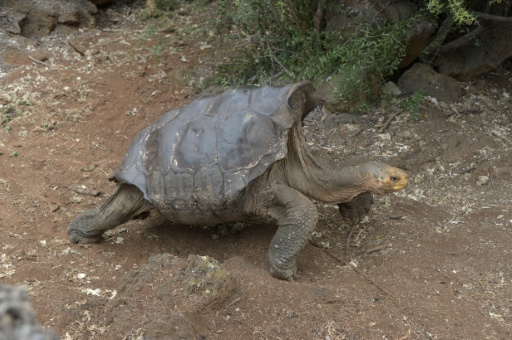 So, although the species threatened with extinction, now thanks to Diego, the turtle population has increased.
"It's a very sexually active male, contributed greatly to the renewal of the population (the turtles) on the island," said Washington Tapia.
Diego weighs 82 kg and has a length of 90 cm. According to Tapia sometime between 1900 and 1959 a group of scientists conveyed the Diego at a zoo in California in a study of its kind. In 1976 the huge turtle returned to the island of Espaniola and entered into captive breeding program.
The giant turtles were one of the animals that drew the attention of Charles Darwin when he visited the Galapagos Islands and was the key element in the formulation of the theory of evolution.
By James Red, Truth Inside Of You.