Stone Age humans were easily attracted to and fascinated by unnatural feats of strength. In our modern times, we have evolved from our primitive selves and our definitions of fitness and strength have also evolved. Yet we never fail to gasp in wonder when the better among us showcase extraordinary feats of endurance, especially regarding fitness and strength. Among the many inspiring stories, we bring you the latest about this superhuman who managed to maintain her plank position for over 4 hours!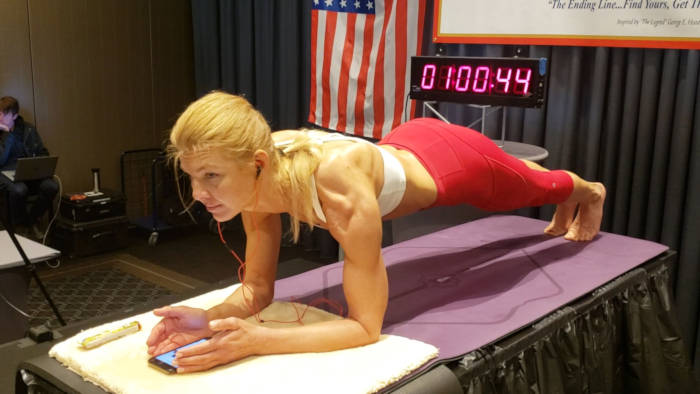 For the average human, a plank rarely exceeds 5 minutes. And even then, our cores seem to be on fire if we manage to maintain those 4-5 minutes. Fitness blogger Dana Glowacka has now created a new world record by maintaining her plank position for over 4 hours. Yes, you read that right, not minutes but 4 long hours!
The Women's International Planking Record now belongs to Dana for her 4hr 20min plank. Maria Kalimera of Cyprus was the previous record-holder for her 3hr 31min long plank.
The event where this wonder-woman from Montreal showcased her innovative talent and endurance was the First International Plank Training Conference. Not only did Dana beat the previous record holder, but the difference of nearly an extra hour this time showed Dana's true mettle.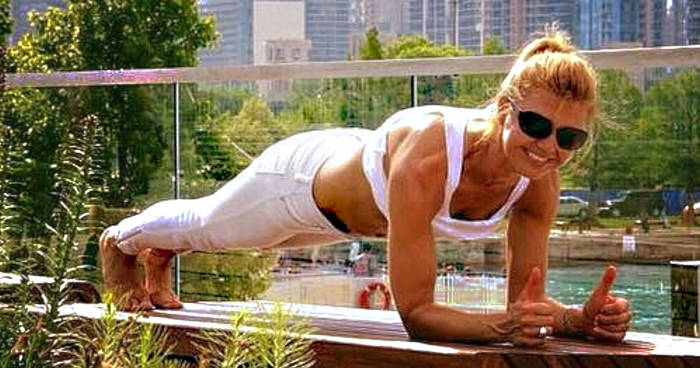 Dana was not alone in those 4 long and painful hours. Her brother traveled for nearly 24hours to come and support her in her attempt to create the new world record. He patiently stood by her, supporting and encouraging her to make sure she emerged as the winner of not only the competition but also as the new world record holder.
Dana's perseverance, intense training, can-do attitude, and high endurance – all contributed to make her the new champion of the fitness world. We now have to wait and watch which new barriers Dana Glowacka will overcome in the coming years.