'Once a cheater, always a cheater' – we all know this adage. So, whenever we find out about our cheating partner, we break up. But does that even matter to them? Our hearts and trust are ripped apart, but for our partner, it was just another relationship gone wrong.
Imagine how it would feel if you found out about an affair a day before your wedding? It'll just ruin you. That's what bride-to-be, Casey, discovered. It takes a lot of courage to go through a wedding. It takes a lot more to come in terms with such a terrible news.
A cheater revealed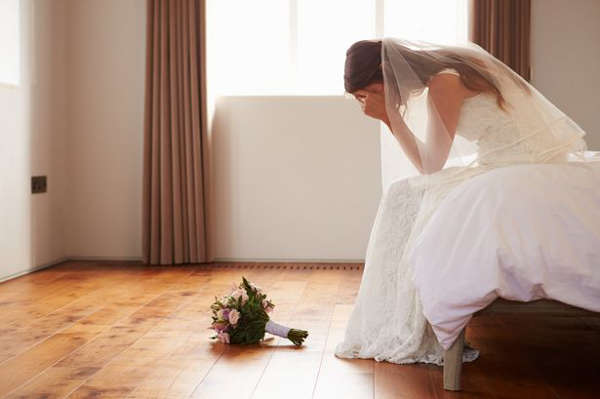 A night before the wedding, Casey was having a girls' night out along with her bridesmaids. Just then, her phone vibrated. Sure to see someone sending their final congratulations to her, Casey was in for a shock. Some unknown number had filled her inbox with screenshots – screenshots of her husband-to-be Alex and his chat with another woman. The shock intensified when the unknown number asked her if she was really going to marry him. 'I wouldn't' was the unknown person's confession. The texts weren't without evidence. The woman had also shared a picture of her and Alex as proof with the texts making it all too real.
The heart-breaking affair texts
It had been going on for months, and the texts went from raunchy conversations to body-shaming Casey. Alex had invited the woman to some 'hot stuff' and told her to bring in her 'A game'. He also told how 'her body was incredible' and wished his 'GF' had 'half the skills' as her. Casey knew it was the truth. It really sounded like her fiancé. The best step would have been to cancel the wedding then and there. Any other girl would have done the same. But Casey had nerves of steel. She slept on it. Thought about it more. The next morning she knew what she had to do. She was going to go forward with the wedding.
Shocked at her decision?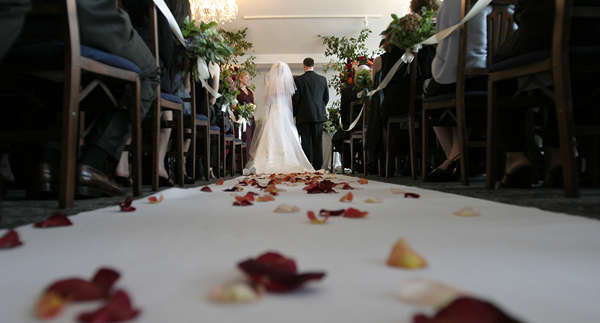 She had it all planned out. Among the church bells and all the smiling faces, Casey walked through the aisle and reached the altar. When everyone was expecting an amazing wedding, Casey faced the crowd and announced that there won't be any wedding. 'Alex is not who I thought he was' – she claimed. Silence held the crowd. No one could believe it. She tried to take out her phone, with Alex trying to hold her hand. But you can't stop a determined woman that easily. She started reading all the texts out loud for the world to hear. And what happened to Alex? His face drained of all colour. Alex just fled from the church with his best man scurrying after him.
A ray of positivity
Casey turned and appreciated the crowd. She knew the troubles they went through to attend a failed wedding, but she called it a celebration of true love and honesty. It taught a cheater a lesson. And the best part – Casey claims that she had a 'hell of a party' that night. She saved the hearts of many girls – and sent out ripples of positivity.
Casey is amazing. She gave a cheater the best medicine and kept her nerves intact. True love is hard to come by but we should always try to call out cheaters in a way that'll teach them a lesson. We need to be as brave as Casey for that.