Everything around us is subjected to change. The world has significantly moved ahead in the field of technology, and alongside this, the mentality of the people has also undergone an immense transformation. And it's this continuously evolving mindset that has made visible much interesting changes. We can't say with certainty if peace and humanity have made any difference to make our surroundings worth living but technology has definitely played a role in changing the face of it.
Here are a few examples of the kind of brightness technological inventions have brought into our lives with the evolvement of famous cities.
1. Atlanta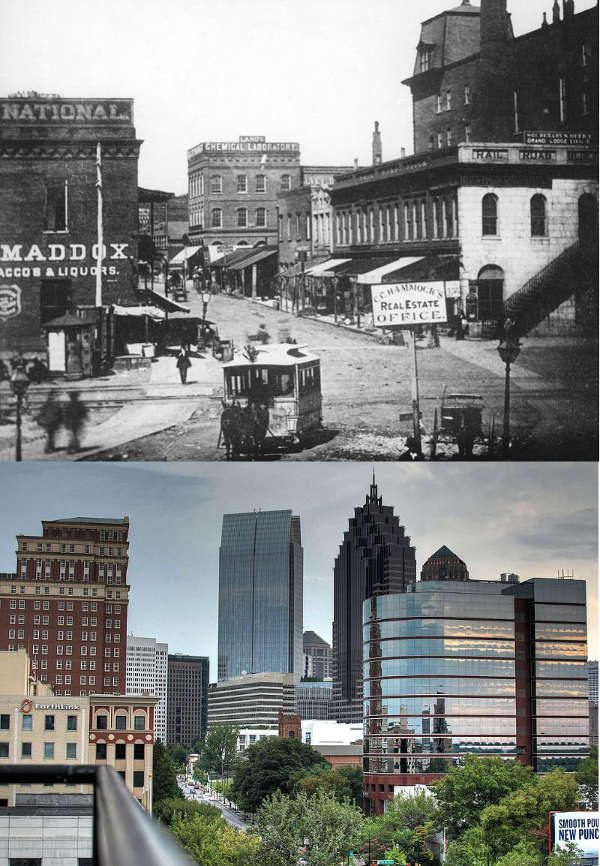 Atlanta, the capital city of the U.S. State of Georgia, has undergone a massive transformation. Both the history of the city and the changes that have taken place in that region are worth noticing. Surely nothing remains the same forever.
2. Dubai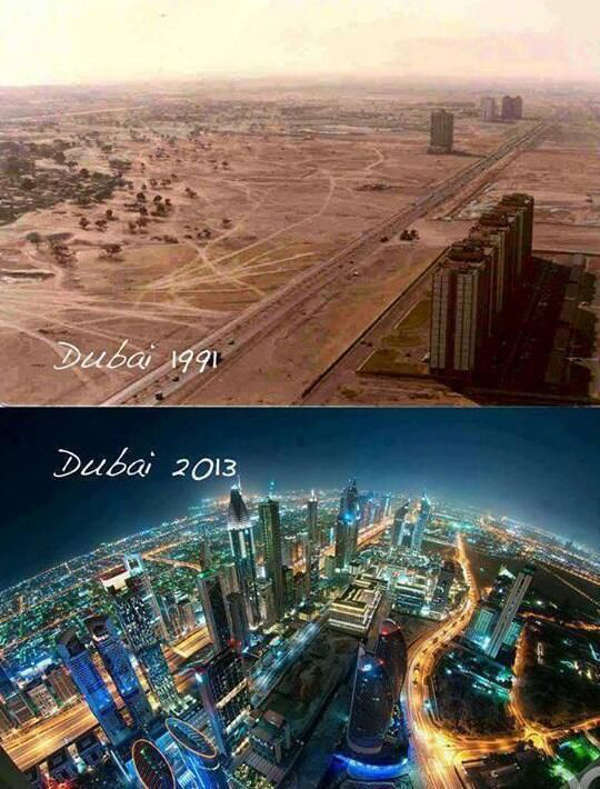 For a desert to become such a mesmerizing sight of skyscrapers is a great historical change. This city as a part of the United Arab Emirates is famous for the luxurious lifestyle that people lead, its superb architecture, and the upbeat nightlife.
3. Vancouver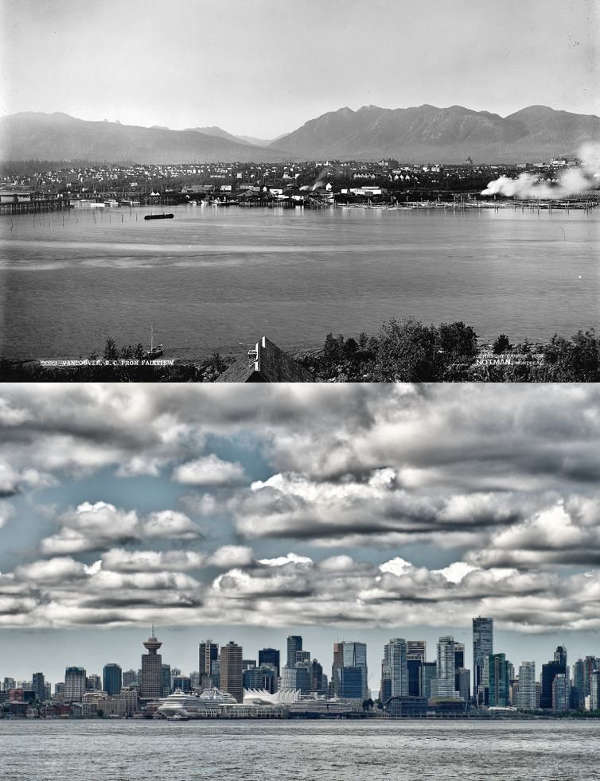 A seaport in the west coast of British Columbia, Vancouver is Canada's most dense city with a vast diversity of ethnicities. Look at the two photographs to see the considerable change that has happened inthe past years.
4. Singapore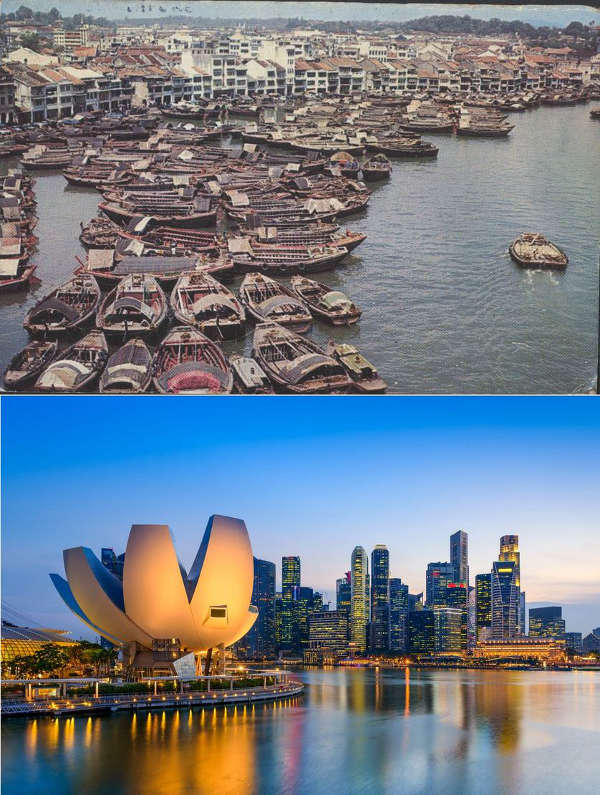 Singapore, a sovereign city-state and an island in the South of Malaysia is the global centre of trade, finance, and education. The tropical climate of the city is home to a multicultural population. Singapore, no doubt, has evolved a lot since its popularity on a global scale.
5. Phoenix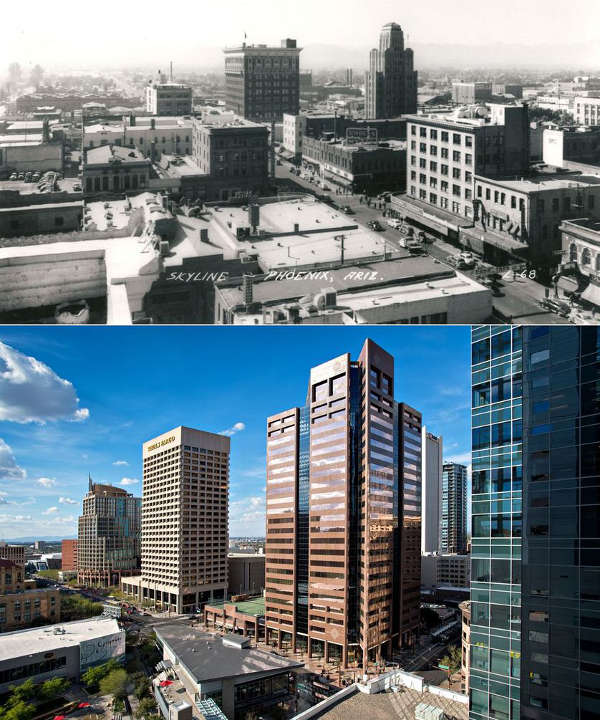 The capital city of Arizona, Phoenix, is located in the southwestern region and is the most populous one in the state. It is famous for its pleasant and warm weather all through the year. In the heart of the city is a metropolitan area called the Valley of the Sun, also known as the Metro Phoenix. The place has been subjected to so much change in such a short duration that it is indeed unbelievable.
6. New York City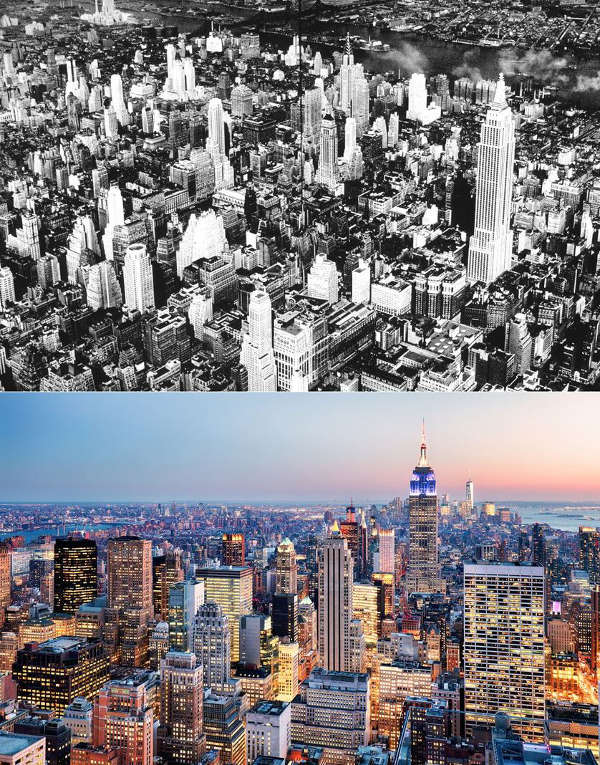 NYC is the quintessential metropolitan. It has always been so and perhaps will stay like this forever. But that does not mean that it hasn't changed or developed over the years, because with every passingmoment, it raises the bar for other cities. It's the city that's always growing.
7. Miami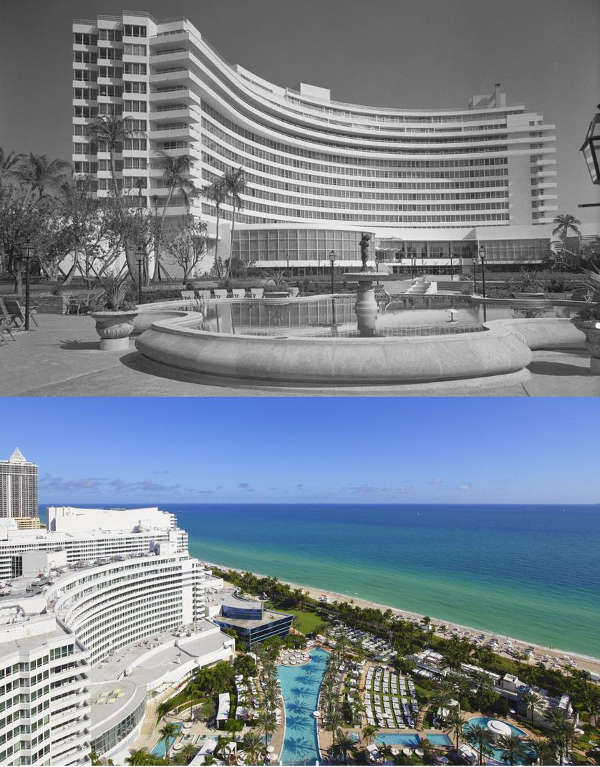 The first thought that comes to our mind when one says Miami is its beaches. Located at the southeastern tip of Florida, this city has obvious Cuban influences in every corner. An international city, Miami is a fine blend of metropolitan and natural beauty. So, which city are you visiting next?