A human mind is a universe in itself and especially if we talk about a child's mind, it's creative and real; without negativity and filtration. Kids have no control over their minds and their thoughts are untameable. But we live in a world where all of us aren't like. Or if put across in a better way, all of us are different.
---
---
Autism is a serious developmental disorder that impairs the ability to communicate and interact. Some kids are born with it. It is incurable. Benjamin Giroux was one of the special kids. And later in the post, you will know why I called him special, and it's definitely not due to his autism.
Boy with Autism Writes Poem for Homework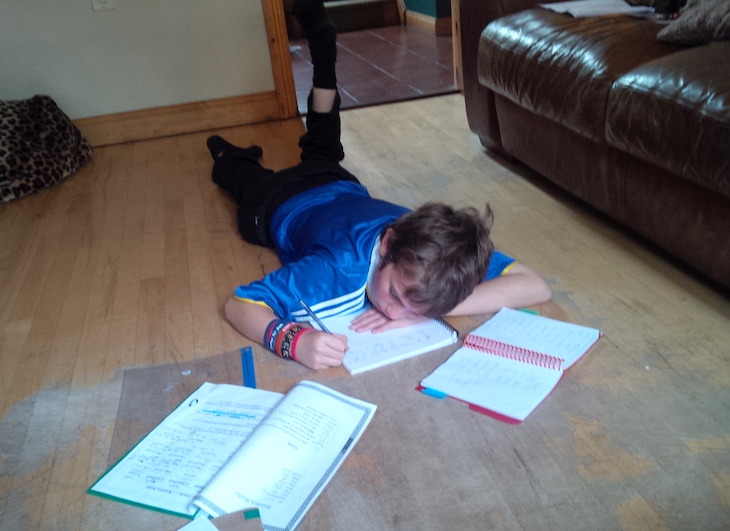 Benjamin is a 10-year-old boy suffering from autism. He was given an open-ended homework in his school and what this baby boy did was beyond beautiful.  Our little poet wrote a poem named "I Am" which spoke about his life and how he saw it while suffering from autism.
He very beautifully spoke about his pain of being different than the others. In the poem, he also mentions how it feels not to be like everyone else. He understands the difference between the treatment he receives and the ones his friends receive.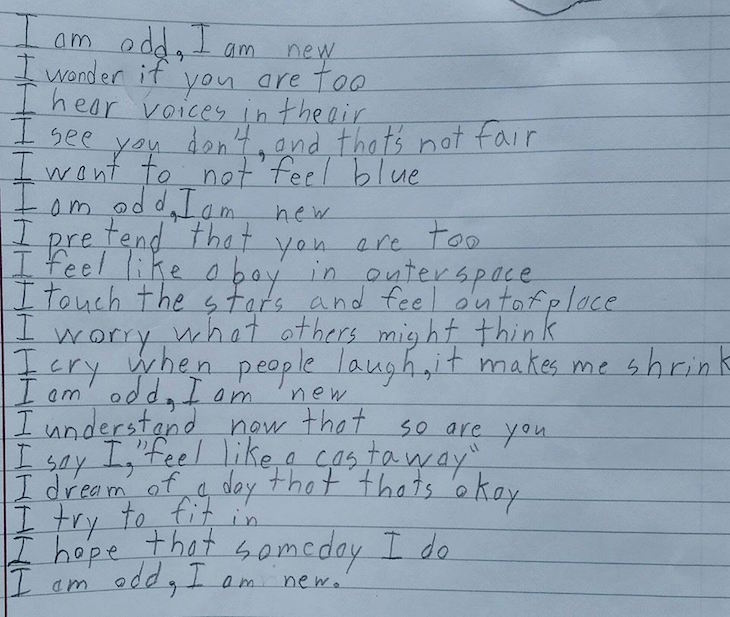 When Benjamin's mother read her baby's poem she couldn't but burst out in tears thinking how that little life feels things so deeply. The lines were indeed very painful. The poem has lines like "I hear voices in the air". We can only imagine the life that baby lives. Only a stone-hearted could not shatter to pieces listening to a 10-year-old speak of his life this way.
You can easily look away after reading the poem once but as soon as you focus on what the world has to say, you are bound to be in tears.
The parents of our little poet have told a couple of journalists that Benjamin is a special kid and most importantly a blessing. They are proud to have him.
We hope every autistic child gets the love they deserve in this world.