This is about a seven-year-old boy named Madden who adopts a rescue cat with a similarity in a rare trait called heterochromia iridium, a condition that is marked by someone with differently colored irises. It is so rare that only 6 out of a thousand have it. Madden's mom was on a road trip when she found the cat and brought him home.
---
---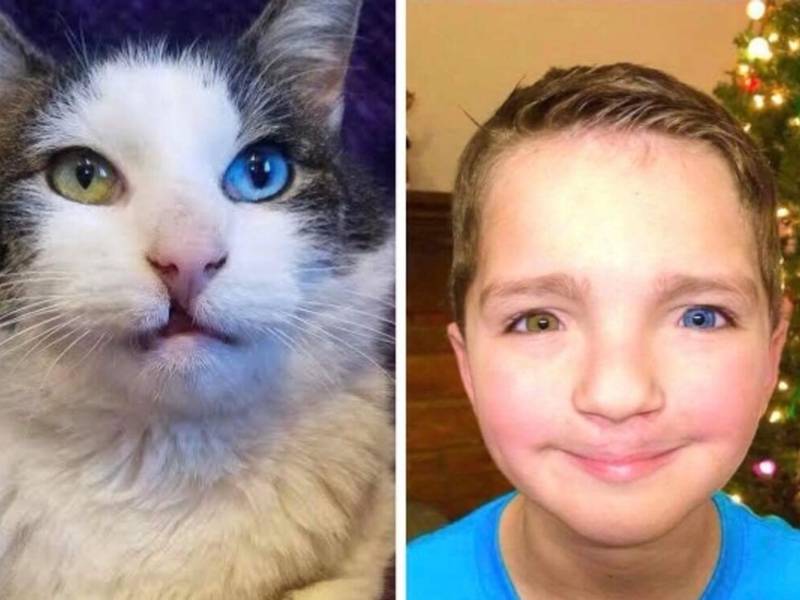 Both became friends in no time as if it was all meant to be. The boy who was bullied because of the condition and a cleft palate all his childhood, found comfort in the company of a rescue cat who had a similar story.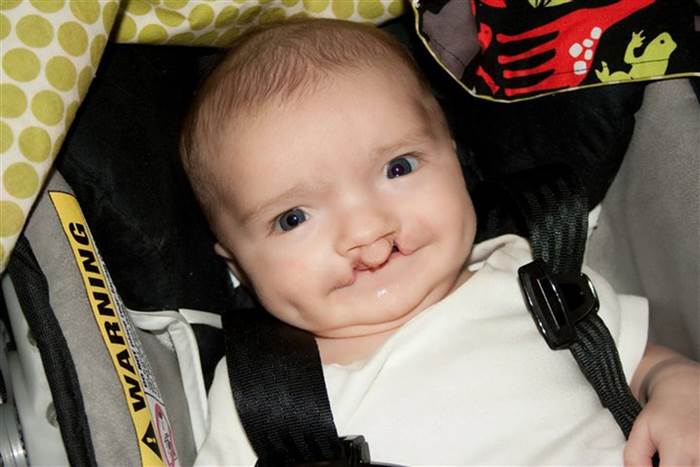 Madden's mom, Christina, believes that the solution to this commonly faced problem is bringing a change in us and control the way bullying impacts us. How people are with us is not in our hands but how we look at it is.
On his mother's suggestion, he even put up a video talking about himself and how he'd appreciate kindness from his fellow mates. The video got viral and was shared by over 4 thousand viewers. Although it made the difference Christina knew that it wasn't enough to help her child get back to normal.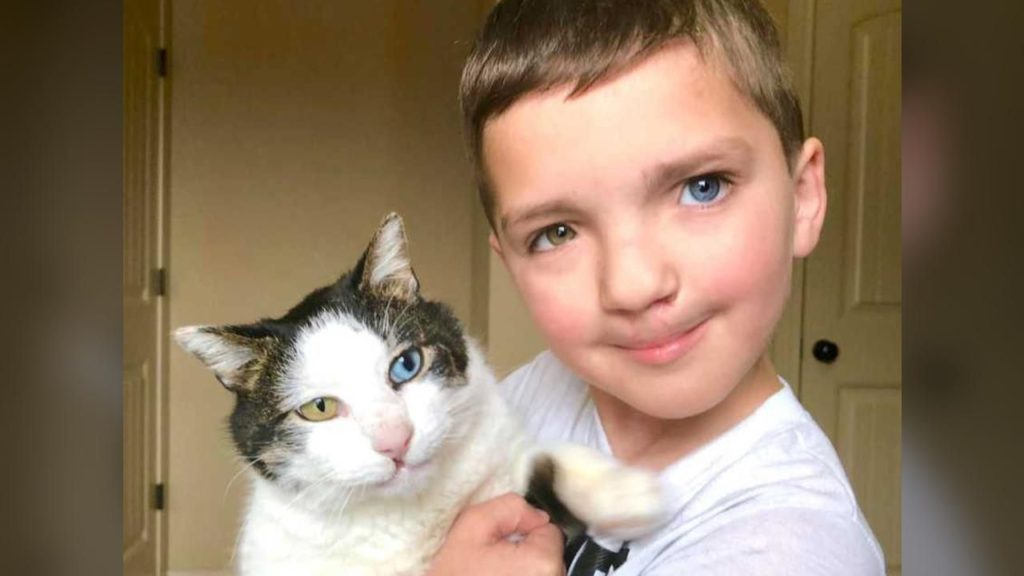 So by bringing the cat home, she could finally hop on everything to get alright. She knew an animal in the house is what it would take. And as expected Moon, the cat, made Madden see how being different was a gift and changed his perception of his uniqueness.
---
---
As the mother talks about the companionship of Madden and Moon, she mentions how they are like the perfect friends. And how incredibly they communicate without even actually talking. Animal makes the best of friends with humans while bringing out empathy in them, also making them better human beings
The story of these kids has managed to grab attention from thousands of viewers. People from across the world shared their opinion that having differently colored irises was a beautiful thing and nothing that anyone can be bullied for. The story only had appreciation posts on Facebook.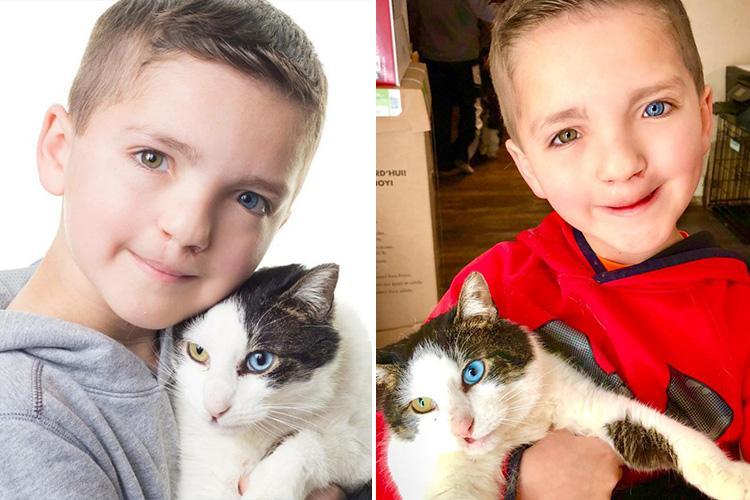 Christina has been excited about the overwhelming response to her son's story. This has also encouraged her to start blogs and pages on other social media websites as well.
Although it was initially started as a hobby now it has turned an effective channel for spreading awareness. Children with gifts can be featured and promoted on them making a huge difference.