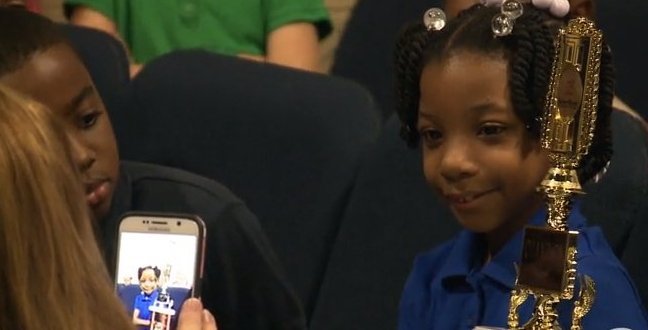 A seven year old first grader, Anaya Ellick was born without fingers. Her "disability" however did not prevent win the national award of calligraphy.
Anaya from Virginia of the United States took this great distinction without the help of prosthetic limbs.
As her mother reported in CNN, Bianca Middleton, Anaya writes with a pencil between her limbs. Standing in a certain way at the office to achieve the proper angle.
"She is independent. Ties the laces of her shoes, dresses without help and rarely asks us for anything, "says the mother.

"Anaya is a wonderful young lady," said the teacher. "Lets not put any barrier between her and the target is put".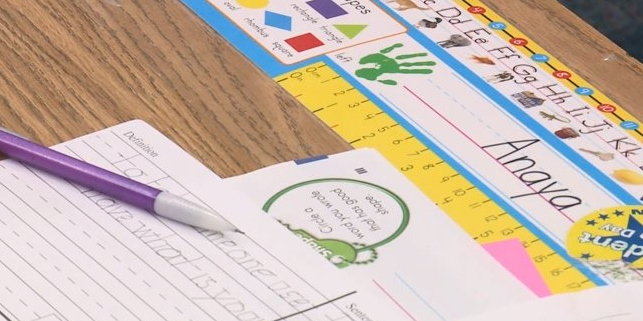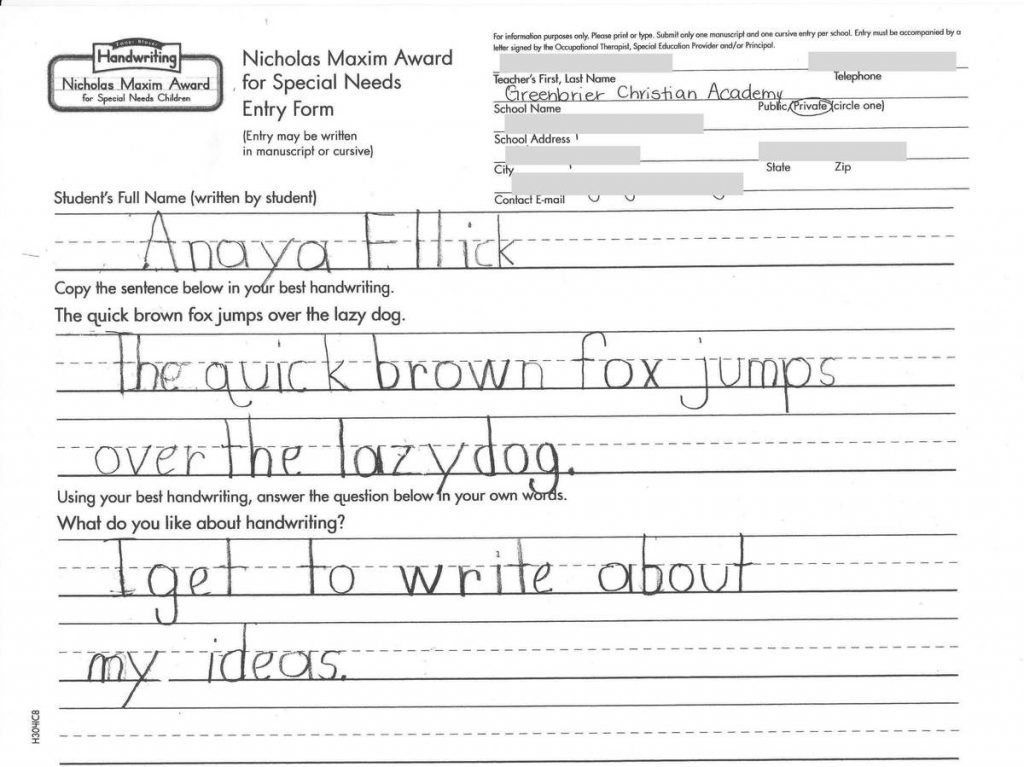 By James Red, Truth Inside Of You.