With every passing day, threats on women's lives have been increasing. Under such conditions, it's only wise for them to take matters of protection in their hands. Victor Lyalko, of London, UK, who is a well-known combat athlete, martial artist, and a trainer wrote a book on self-defense techniques.
In this book, he wrote about basic ways in which women can protect themselves if they are caught in a physically harmful situation. These techniques are really simple and can be done by everyone, irrespective of body type.
Vulnerable spots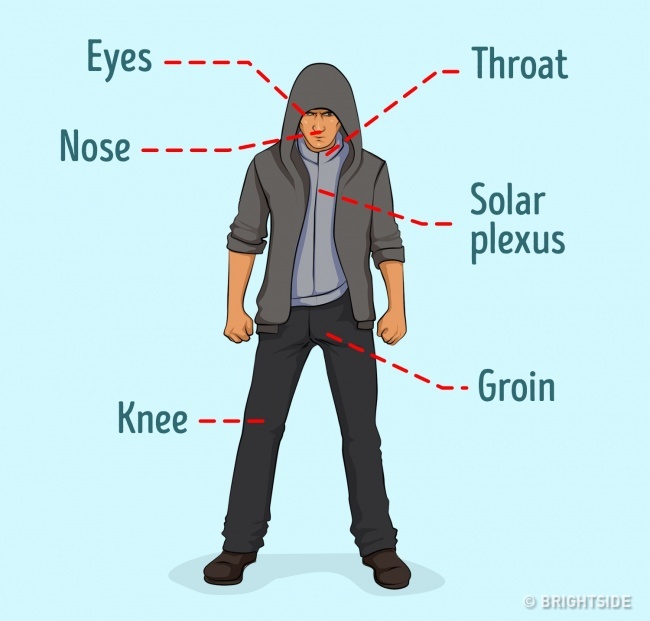 Your size does not matter. It is the right technique that can save you in dangerous moments. One thing you need to keep in mind is that you become easier to attack if you panic. Hence, act in the situation. Targeting the vulnerable spots can weaken your enemy, irrespective of how large they are in size. These spots include eyes, nose, throat, chest, knees, and groin.
1) Fingers and Apple's Adam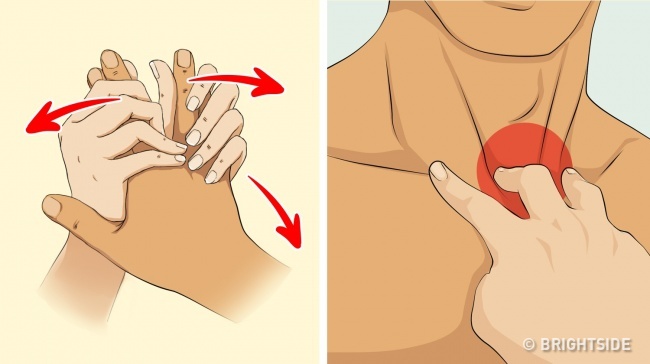 One of the most basic and quickest ways of self-defense is by getting hold of the attacker's fingers. Hold his ring and little finger with one hand. And his middle and index finger with another. Now bend them in opposite directions.
Another quick and effective way of hurting your attacker is my punching him on his collarbone or Adam's apple. This can cause some serious pain and lead the attacker to lose grip on you.
2) Groin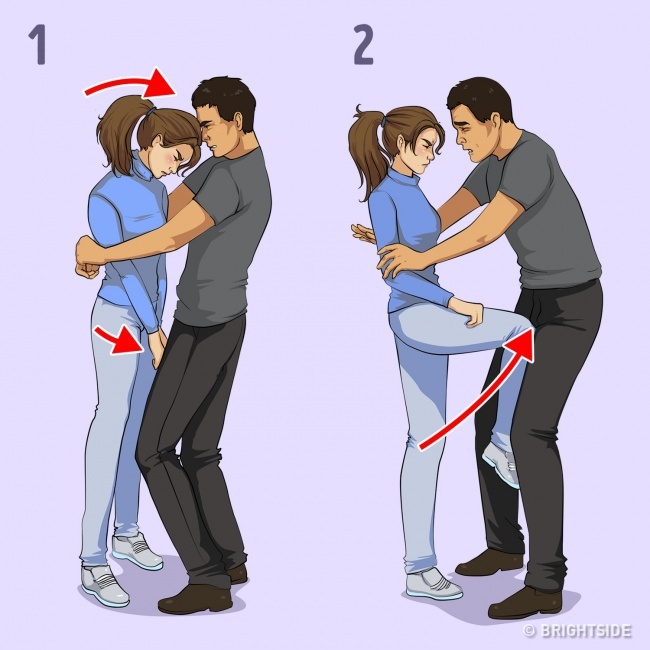 It is well-known to all that groin is the weakest spot of a man. If your attacker has helped you from the front, then just make a fist in front of your pelvis. Once you create a little distance from him, headbutt him real hard and then kick him in his groin with your knee.
3) Chin and Nose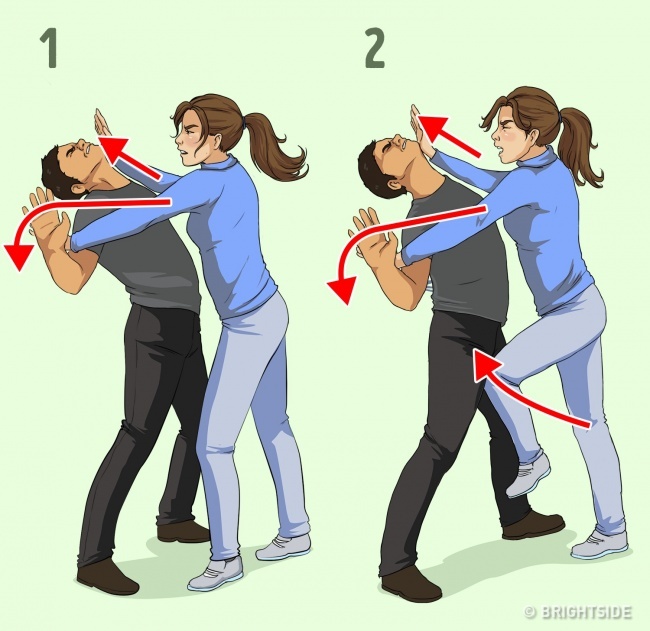 If there is someplace between you and your attacker than smash his chin and nose with your palm and instantly kick him in his groin. This will give you enough time to free from your attacker.
4) Thumb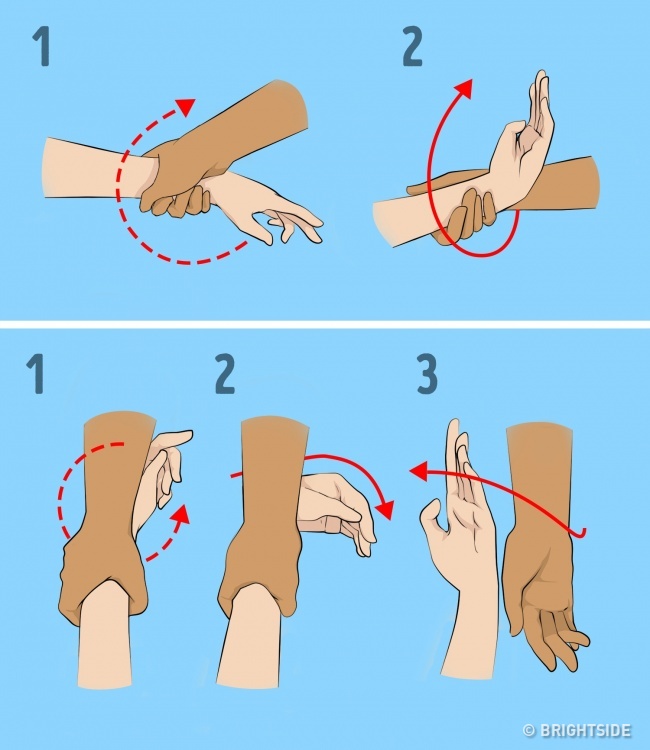 If you are held by your arm, then turn your hand to the side of the attacker's thumb. As soon as your arm is under the attacker's thumb, pull it out your arm as strongly and quickly as possible.
5) Leg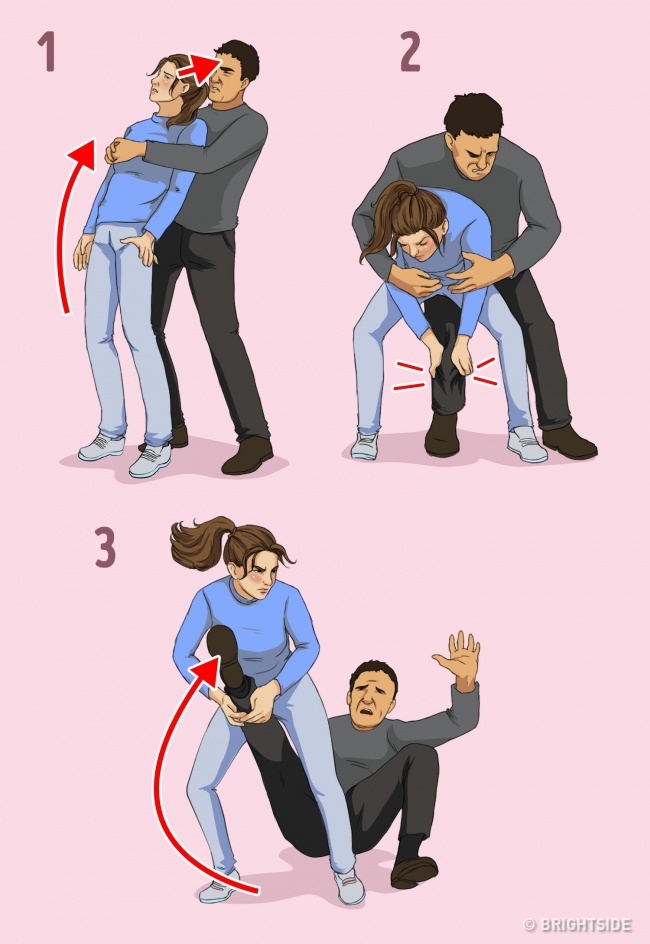 If you are held from behind, just snap your head back to crash his face. Even he misses the shot, one of his legs will come in the front slightly. Use the opportunity to bend down and pull his leg so that he trips.
6) Jaw and belly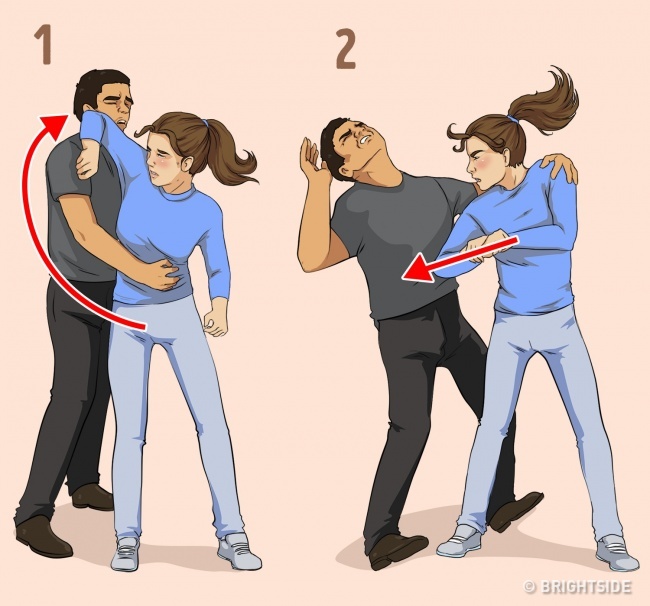 On being attacked from the side use your elbow to smash his jaw, chest, neck or belly. This hurts more than a punch.
7) Jaw and Armpits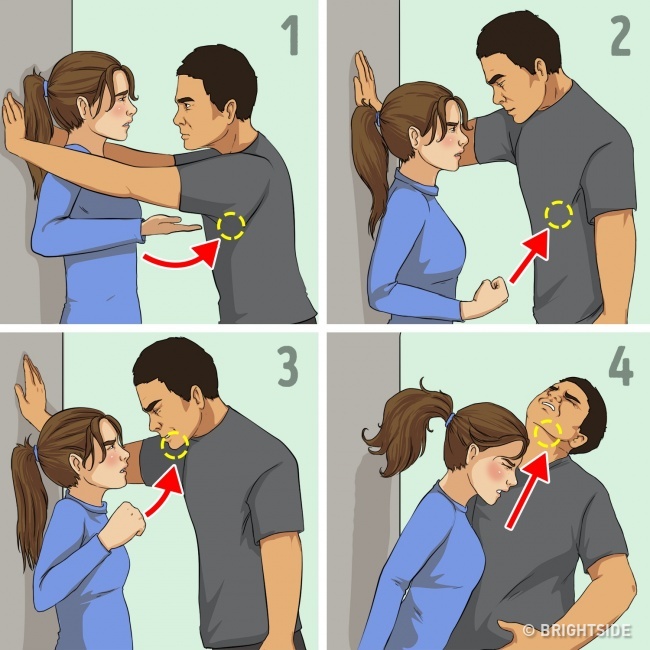 If the attacker has caged you between both his arms, then just bend your head a little and come up with a hit on his chin. Or you can even shock him in his armpits if both his hands are up. At this position, you can punch his jaw too.
We hope you never meet circumstances where you need to use these methods, but if you do, don't think twice before using them.
This amazing article was inspired from another post here.