If you are wondering if there are people with a pure heart in this world, take a look at these photos with 24 amazing random acts of kindness from the true heroes of our society.
The photos cover a variety of heart-moving acts, from animal rescue, feeding the poor, helping senior citizens, and law enforcement officers acting with kindness to people in need.
The stories are particularly moving, and I hope all of us to be inspired by these small acts of kindness to do the same offering to the people around us.
1. In loving memory of Phoebe.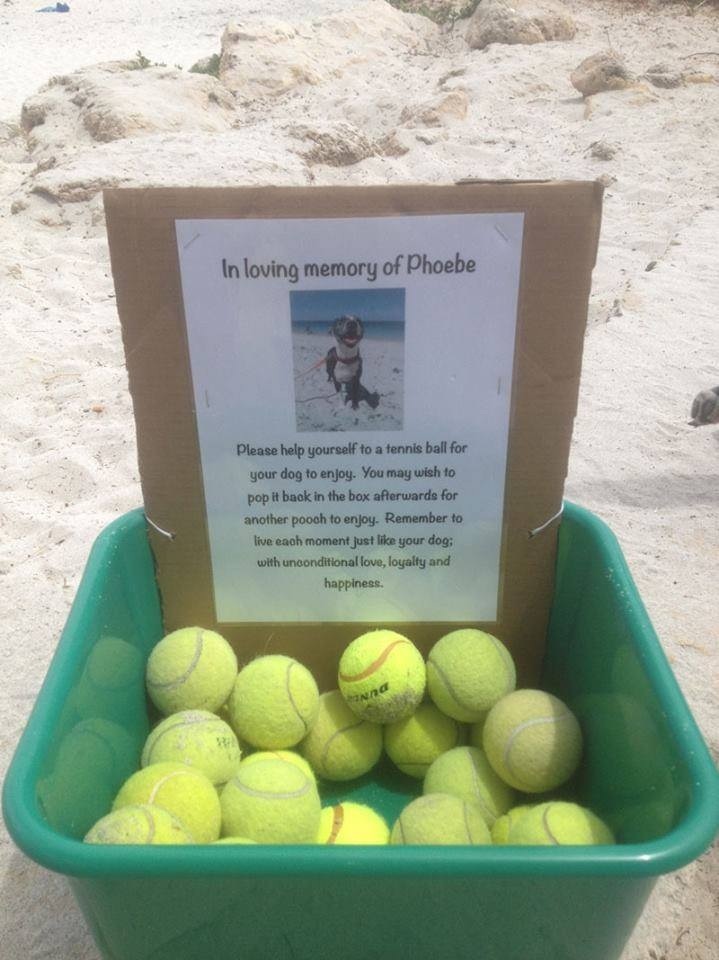 2. This man saves bagels from his bakery job to give to homeless people on the street.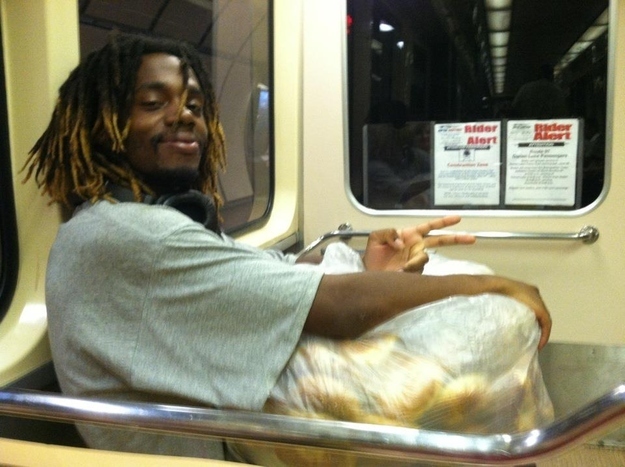 3. A Firefighter saved a kitten from a burning house.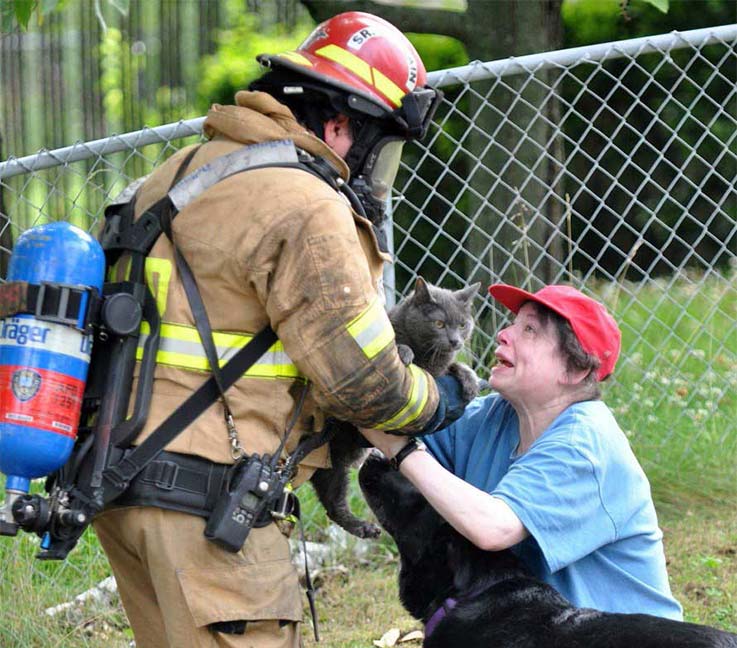 4. You left your window open.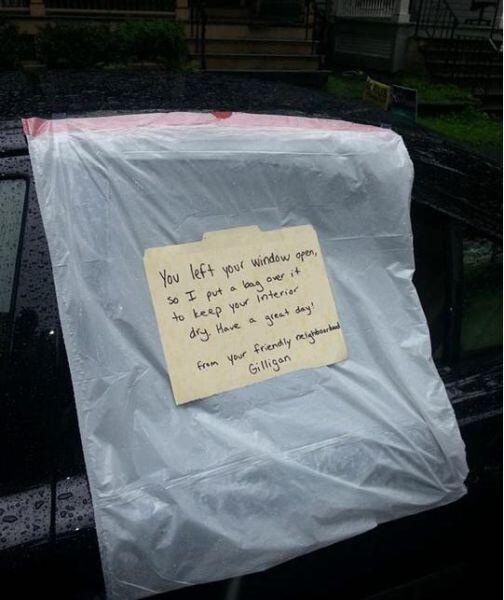 5. Dozens of commuters help to free a woman trapped under the train in Japan.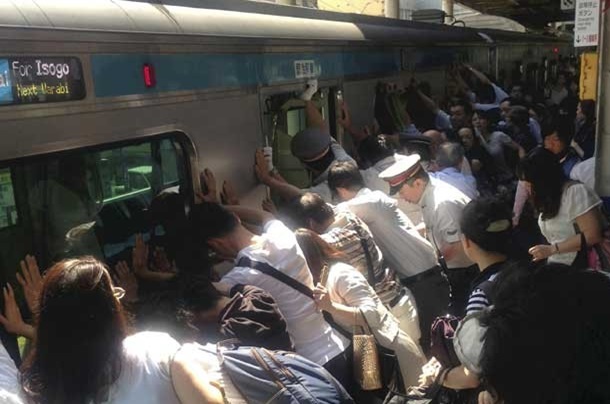 6. Young man acts as a human bench for elderly lady stuck in an elevator.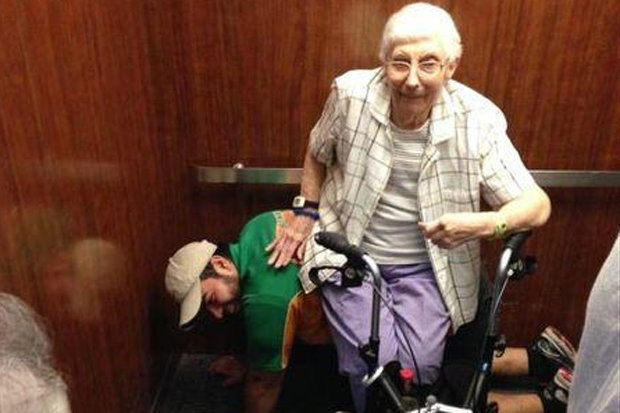 7. A man helps a turtle cross the road.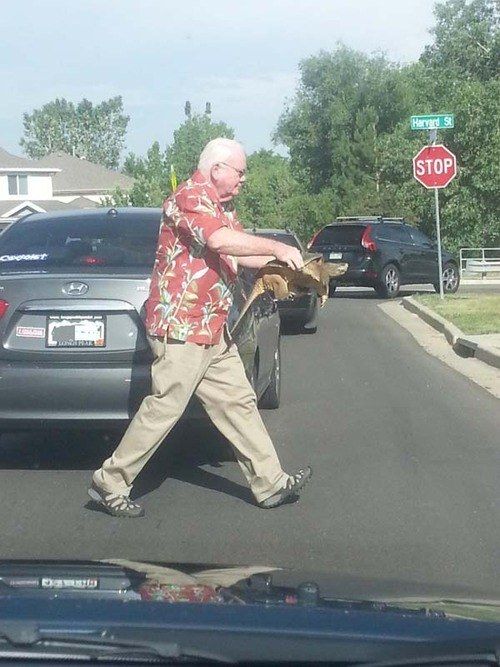 8. MMA fighter tries to rescue dolphin that washed ashore.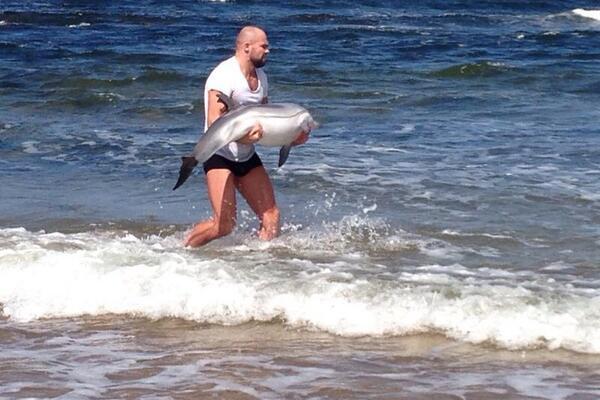 9. Kenyan athlete helps Chinese man with no hands drink water.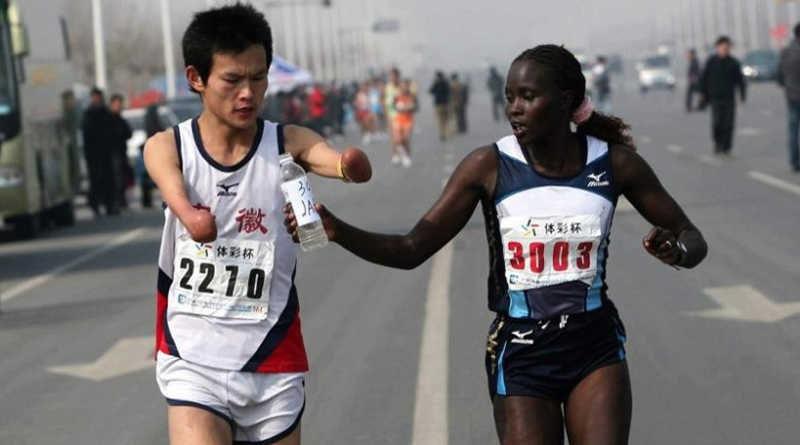 10. Policeman buys food and drink for the needy.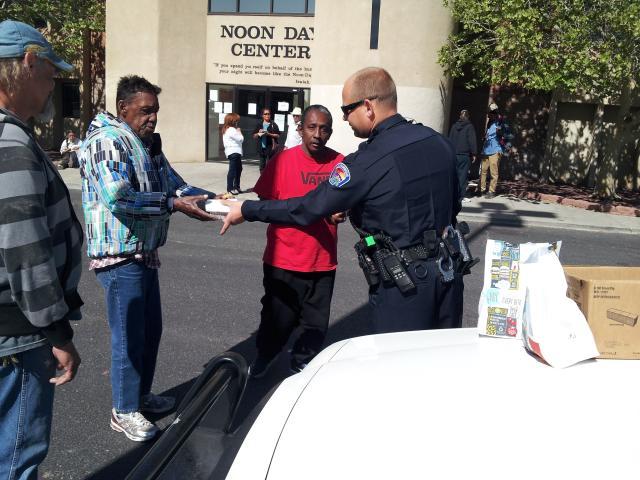 11. A policeman gives shoes to a homeless man.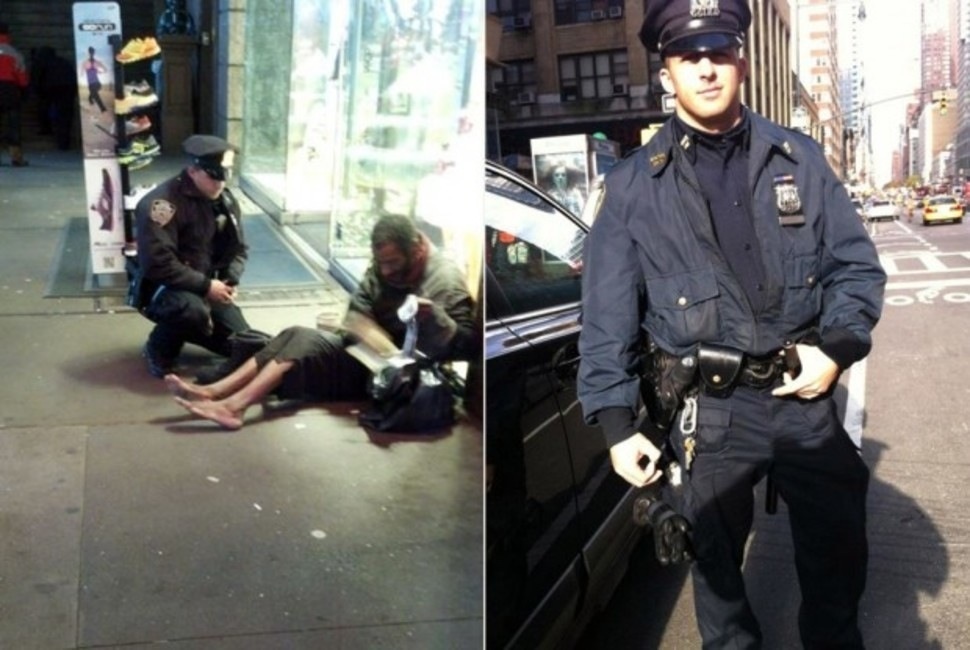 12. This anonymous donor helped a stranger have a drink.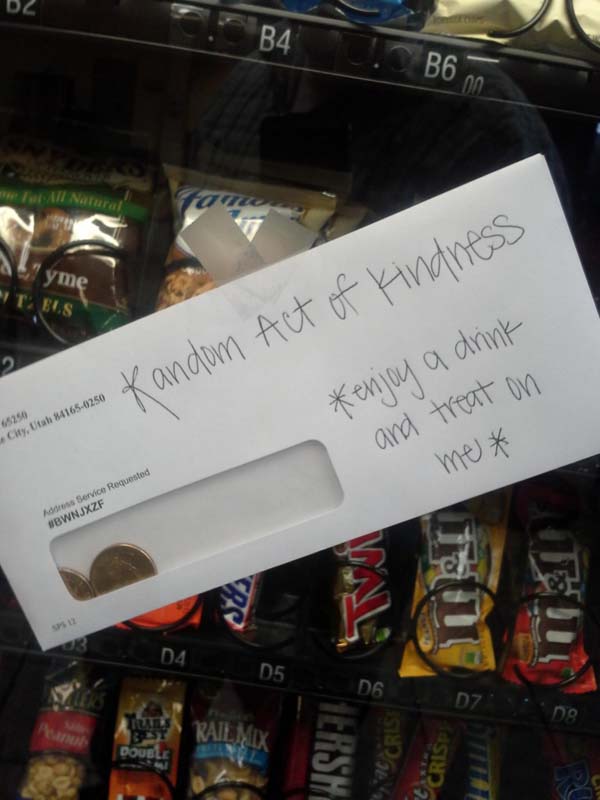 13. He could have won the race but this guy informs lead runner he made a mistake.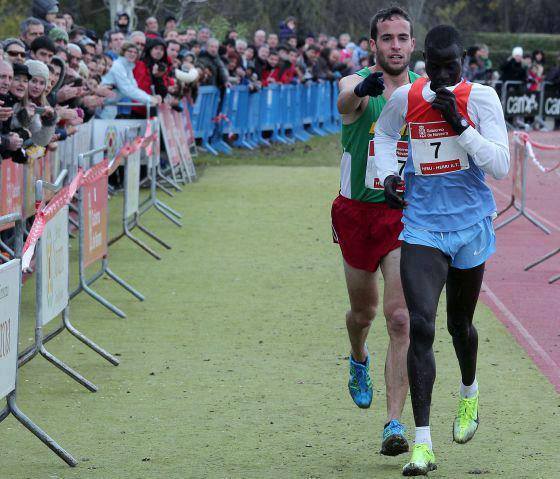 14. Beijing cop handcuffs himself to a suicidal woman on a ledge to save her life.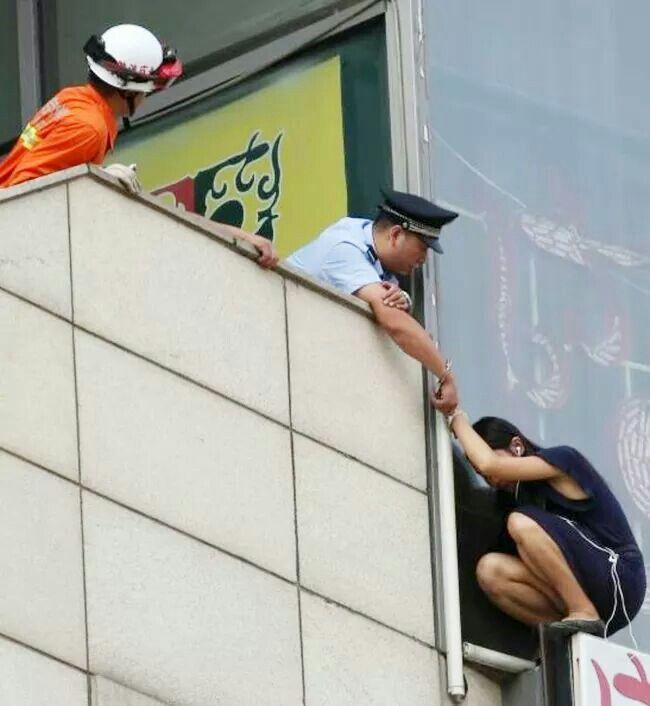 15. When this man stopped what he was doing to help an elderly woman with her bags.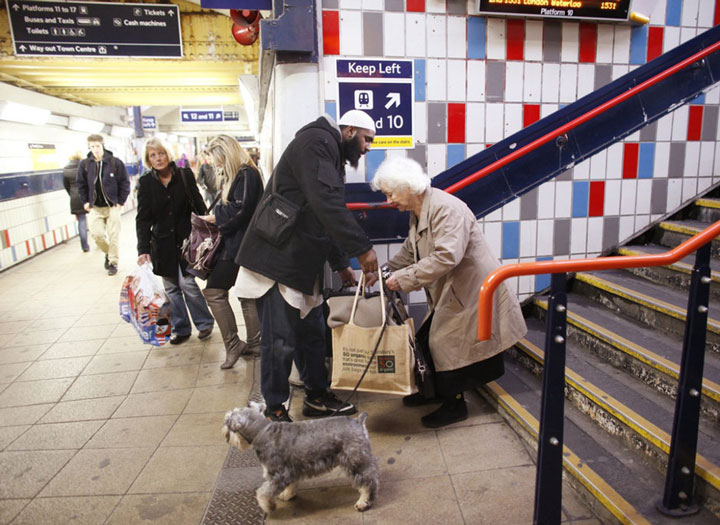 16. People charge their phones on the street after Hurricane Sandy in New York.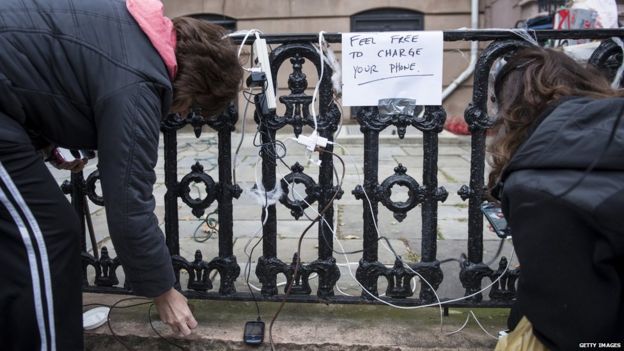 17. Good Samaritan gives stranger free tires, leaves an anonymous note stating where to pick them up.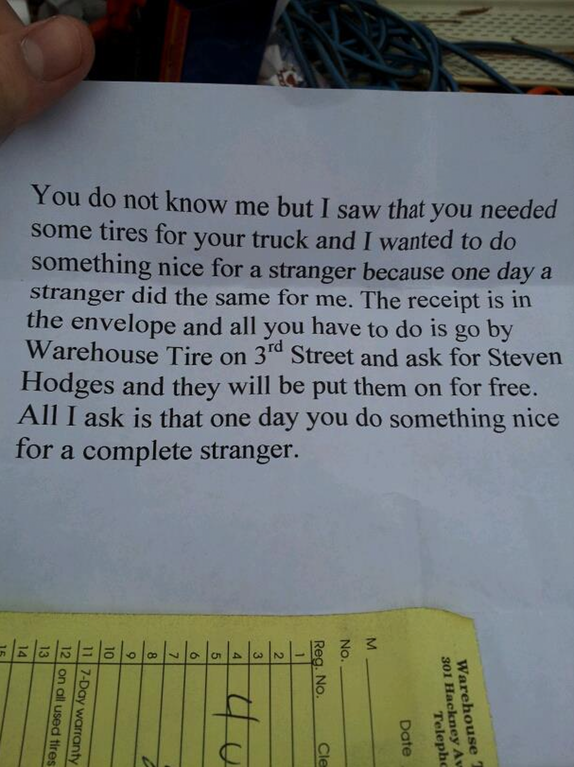 18. Turkish protestors help a dog from tear gas.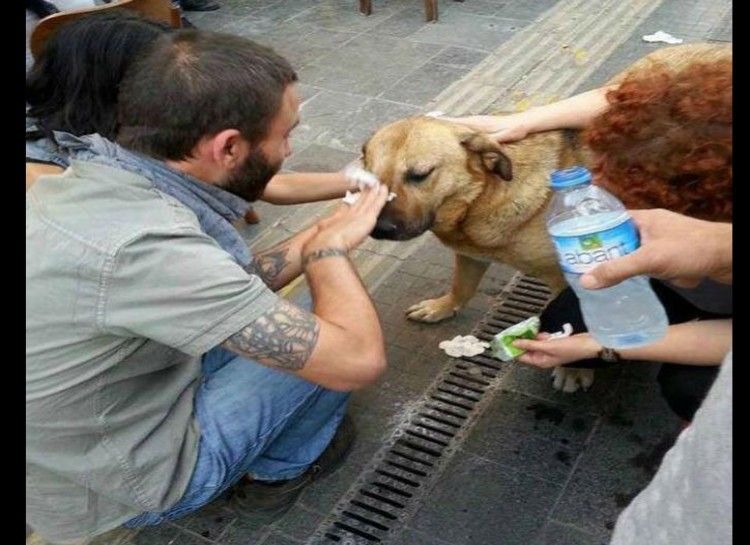 19. This woman bought two meals at a street vendor and give this man one of the meals. She introduced herself and talked to him about his life.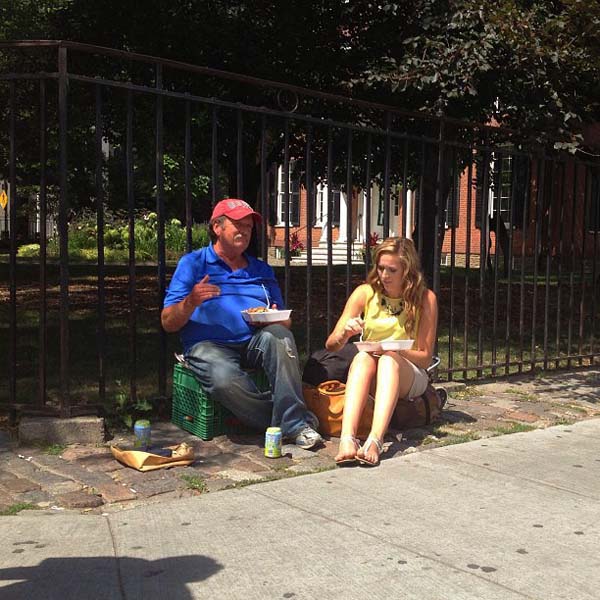 20. This man grabbed the nearest table umbrella to escort three women to their car in the pouring rain.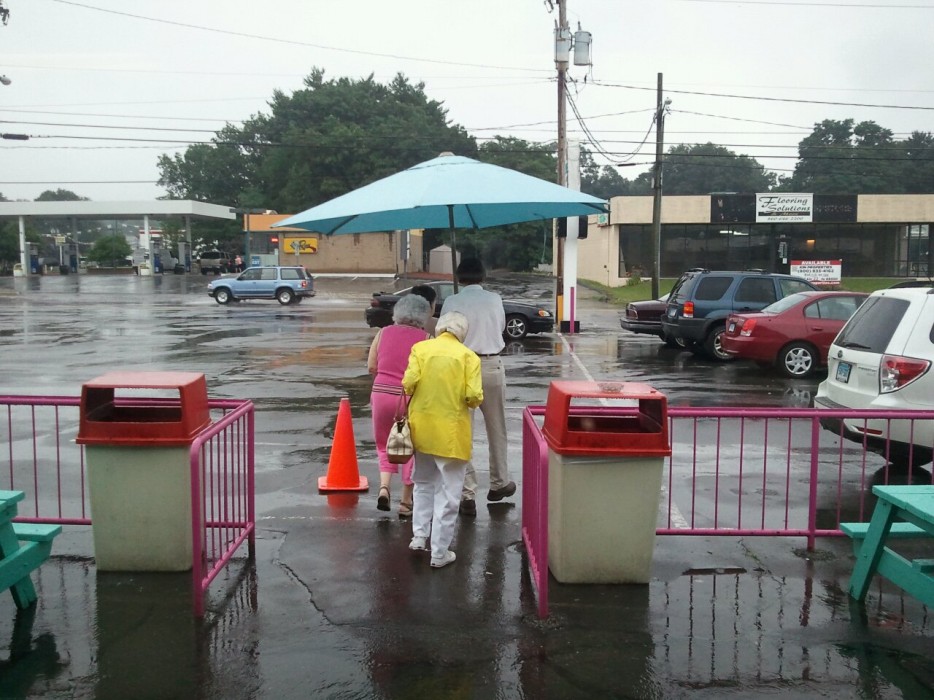 21. This barber spends his Sundays giving free haircuts to homeless people.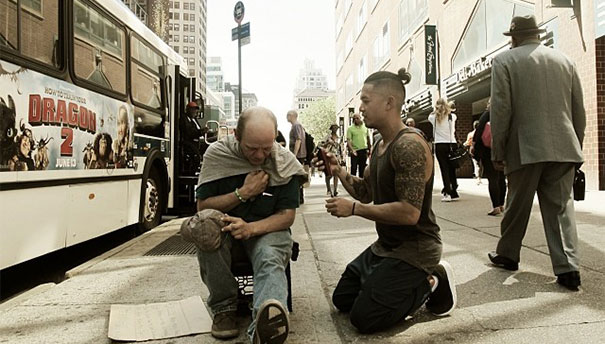 22. A man holds an umbrella for a woman in a wheelchair.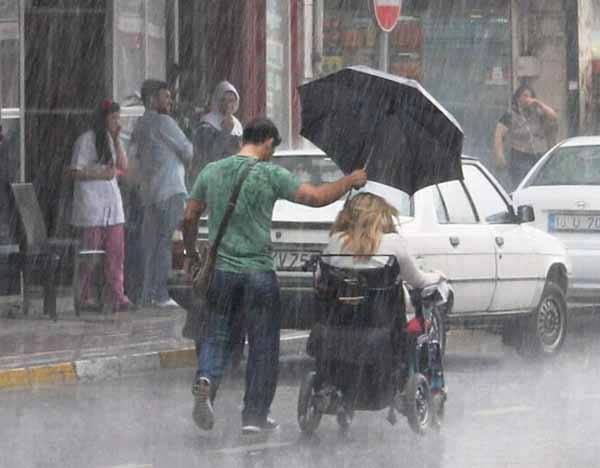 23. A firefighter gives water to a koala.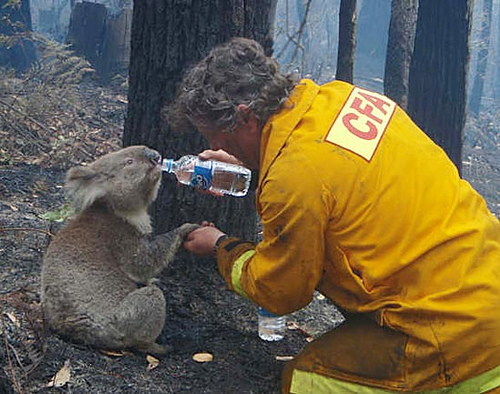 24. A Good Samaritan cop helping an old man with his heavy shopping.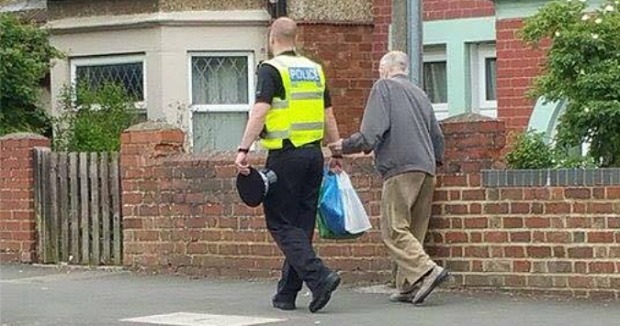 By James Red, Truth Inside Of You