Despite what we may come across in our social interactions with many people, the world is a really a nice place to live in. Sure, there are always some rotten eggs wherever you go, but the truth is, the land is beautiful, and so are its people.
We never know what a person's life can unfurl; hence assuming others to be weak, vulnerable, and pathetic would be a gross misjudgment. For, even the smallest of actions can lead to the brightest of smiles.
These photos prove this world is a really nice place to be:
Humanity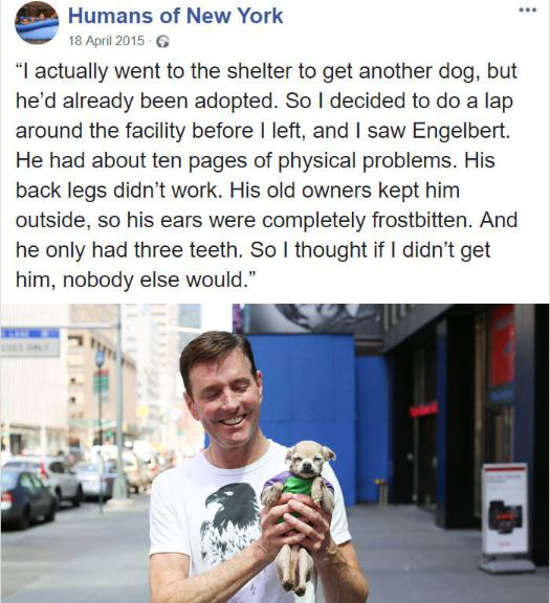 The first photo shows the humane nature of humankind, when this guy decides to adopt a puppy that is severely diseased, instead of a healthy pup. He knows that if he doesn't adopt it, no one would.
True Love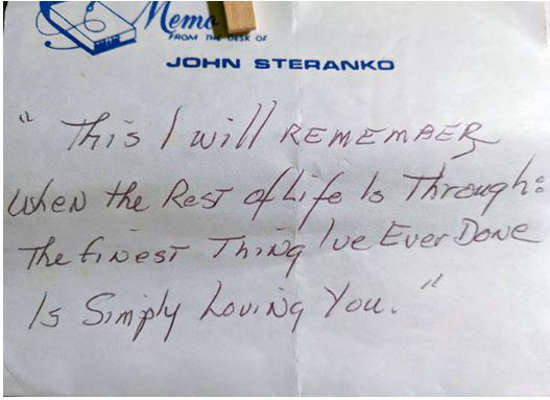 The next photo highlights true love – even in the face of death. The letter written by a lover to their love is fascinating. Imagine the saga it would lead to in the future generations!
Family Acceptance
Acceptance is a huge thing in today's world, especially among the LGBTQ community. Owing to the archaic mindset of most people, it is actually a huge step when governments around the world step up and decriminalize homosexuality, and accept the genders not as binaries, but as multi-faceted, thus allowing everyone to live without fear.
Sympathy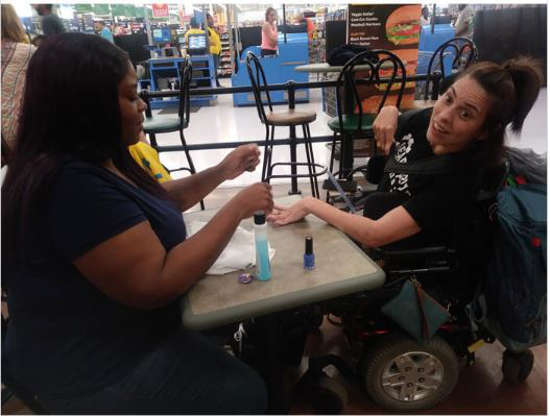 People are generally sympathetic towards people with cerebral palsy or any kind of deformity. But people need to know that it isn't sympathy these people want but only seek friendship. They don't want to be treated specially; they just want to be accepted in society for what they are. In this spa, the lady gains that acceptance when the cashier decides to do her nails after the regular worker refuses to.
Sharing Is Caring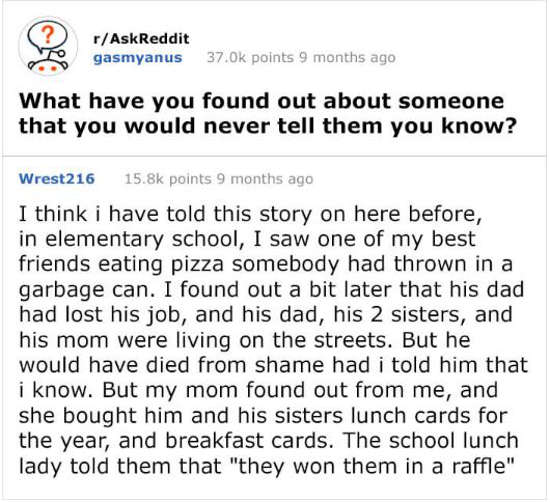 Children are taught to be good from birth. One of the basic virtues they are taught is "sharing is caring". In this picture, a child sees how his best friend is left devastated after his father lost his job. So the child's mother decides to pay for the best friend's lunch in an indirect manner, without hurting his pride. This is the spirit!
Last Day Of Chemo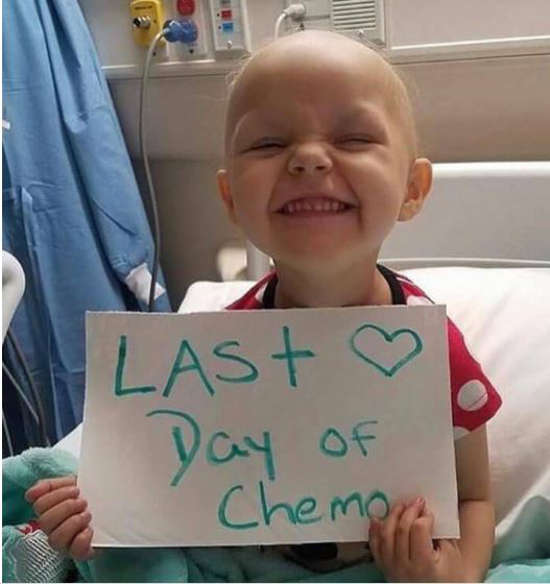 Death is sad. It is inevitable but sad. In this picture, the small child knows that her time on earth is over, but she still manages to put a bright smile on her face.
Good Job Willie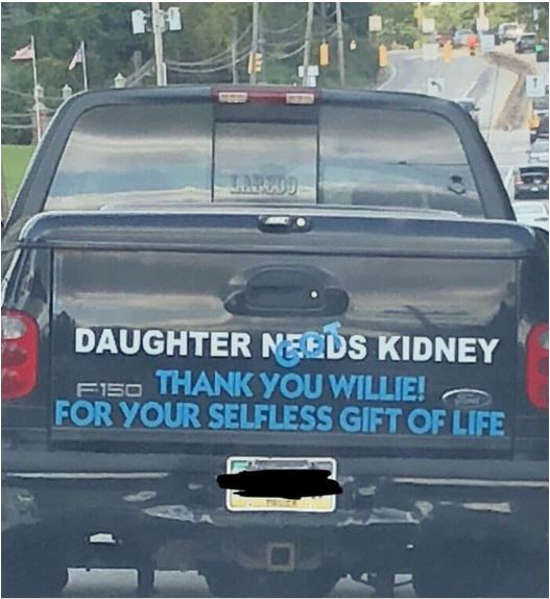 There's an adage, which asks us to not inform the left hand if the right hand is helping others. This means that the very act of charity should be anonymous. In this situation, an unknown Samaritan rescued someone's daughter by donating a kidney. He was left unknown, but the happiness he was responsible for can't be repaid.
A Moment To Remember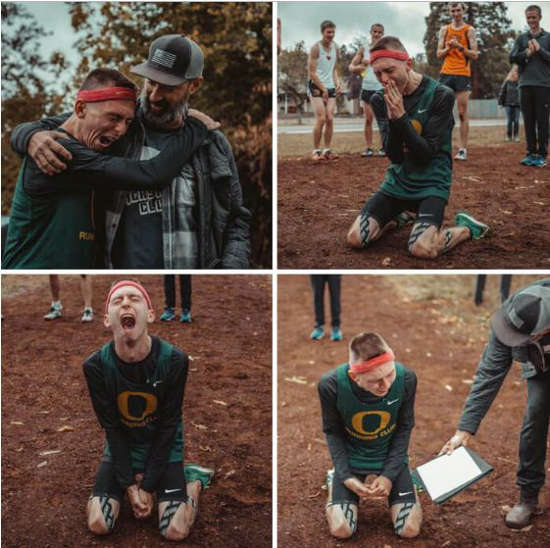 One's life can change in the blink of an eye, and so did this athlete. He never thought he would land a contract, owing to his cerebral palsy. But he did, and look at that smile on his face!
Happiest Day In Life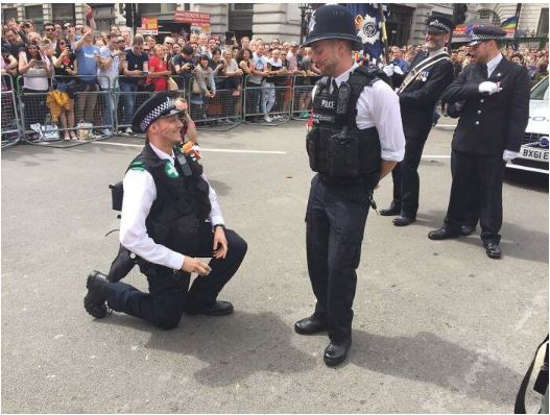 Love, yet again, knows no gender. See the glorious smile on his face that is beginning to burst.
Past And Present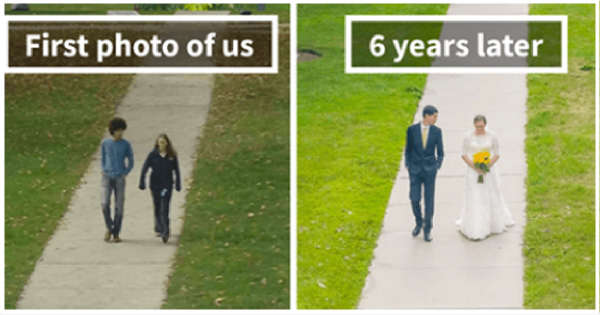 Love is beautiful, more so if they were friends first. These two pictures aptly describe it.
The world is a pretty, nice place to live. Do you agree with us?