The internet is full of different stories. Sometimes you'll come across too many negative stuff that just makes you want to turn it off. But here's some positive stories that will restore your faith in humanity.
1. Kind owner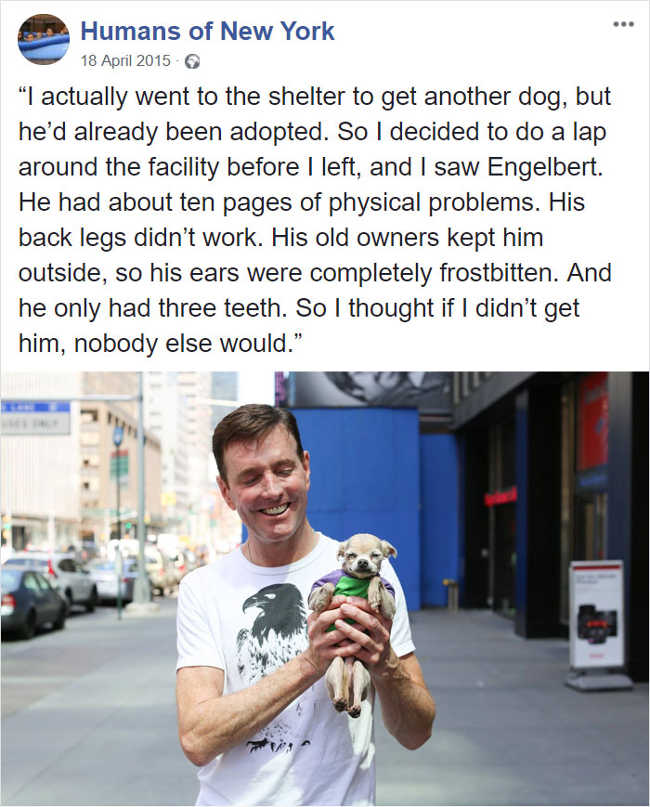 It's a difficult task to choose the perfect animal. That's what this young man must have faced when he found out his perfect pet was already booked. He wasn't going to give up though. He went on around the animal facility and found Engelbert, completely different from his expectations but amazing. The dog had three teeth, his back legs didn't work and his previous owners had kept him outside for so long, that his ears were frost-bitten. No matter for this kind soul. He thought if he didn't get it, nobody would. Kindness isn't dead yet!
2. It still works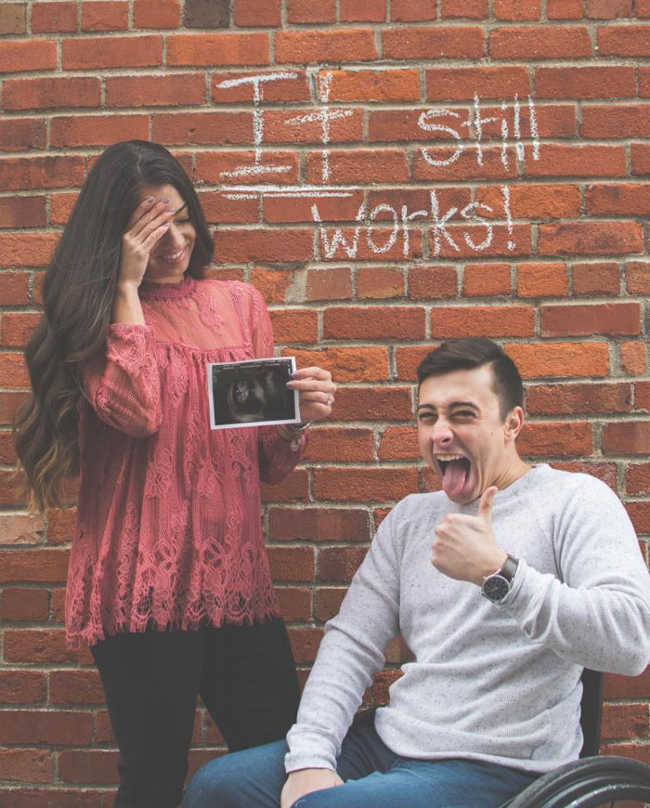 Paraplegics have a tough life. After all, their lower part of the body is completely paralyzed. But this guy defies all odds. His partner shows an ultrasound image of a baby forming in her. Clearly, things are functioning well down there!
3. Million-Dollar Sister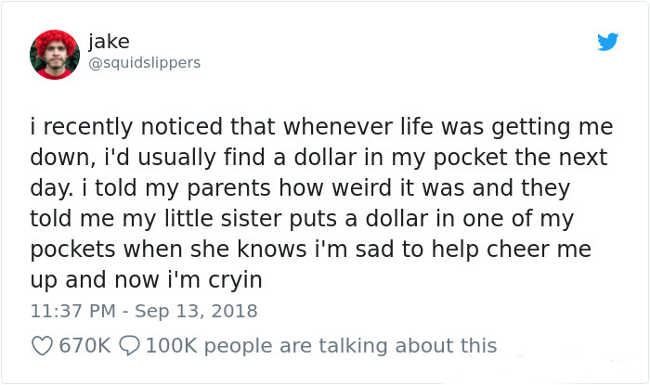 Family love cannot be found anywhere. Sometimes life gets difficult for Jake and understandably, he's sad. But every time, he finds a dollar in his pocket the next day. That's weird. What's the mystery? He finds out from his parents. Whenever he's sad, his little sister would drop a dollar in his pocket to cheer him up. That's amazing. Jake, you got a Million-Dollar sister.
4. A final note of love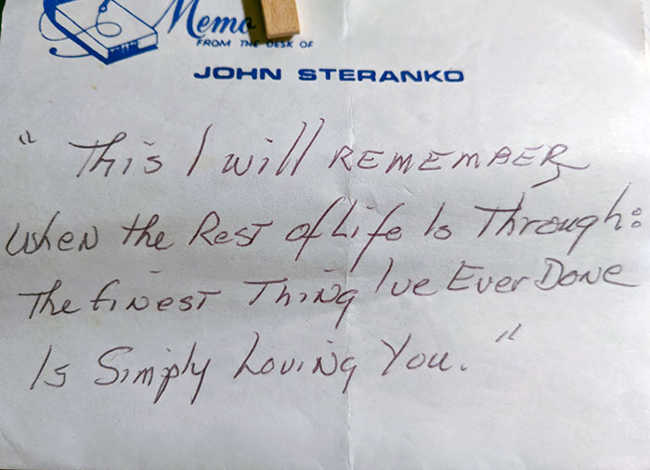 Death separates us all, but love never dies. That's what's shown in the final words of this late grandfather wrote to his wife before death. He attached it to his will – the perfect place to find it. He writes:
"This I will remember when the rest of life is through
The finest thing I've ever done is simply loving you"
That tears me up.
5. Weight Loss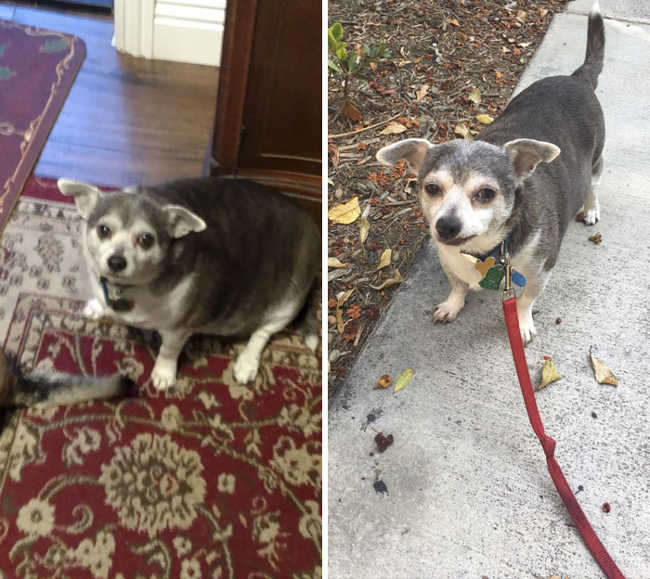 Community service is one of the kindest things to do. A 90-year-old neighbor can't walk her dog around, but a dog needs some exercise. But if you have a kind neighbor – you don't have to worry much. The neighbor volunteered to walk the dog and now, the dog's getting healthier every day!
6. Pride day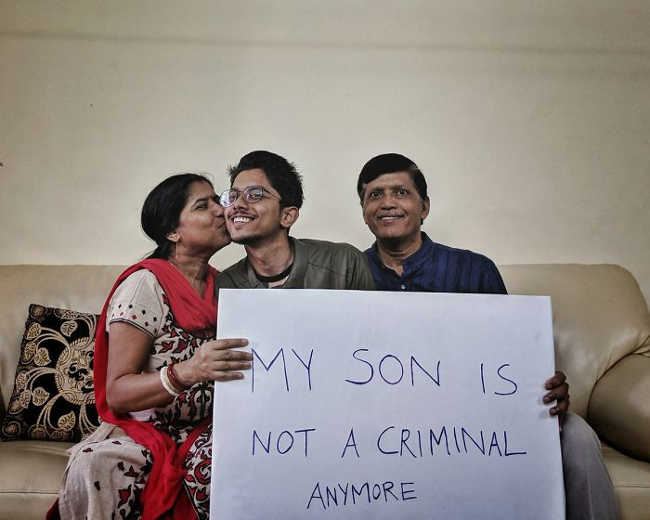 Love knows no gender. It was long overdue, but India has passed a law decriminalizing homosexuality. Now the world can follow another example and let love win!
7. Secrets not to be shared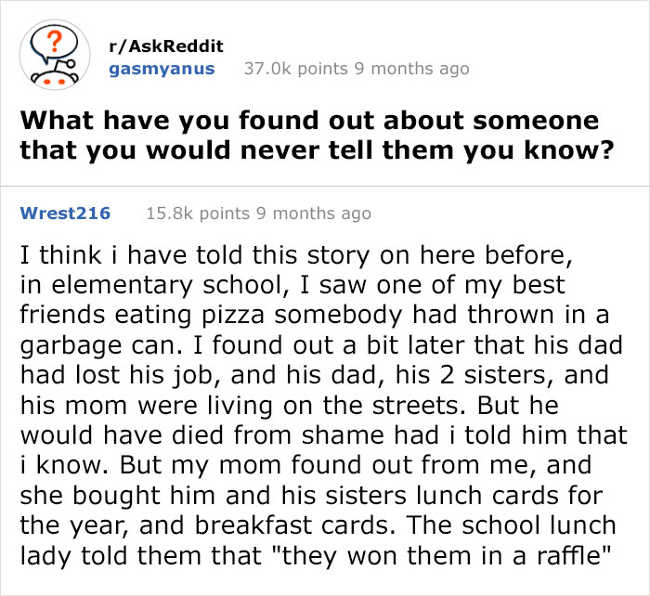 Do you know some secret about someone that you wouldn't want them to know? Wrest216 shares his story. Once, he saw one of his best friends eating pizza from the trash can. His dad has lost his job, and his two sisters, his dad, and mom were living on the streets. Poverty isn't ennobling. Wrest216, however, knows when to keep a secret. He reveals it to his mother and she sends them lunch and breakfast cards for the year. All they know is they won them in a raffle.
8. Peach love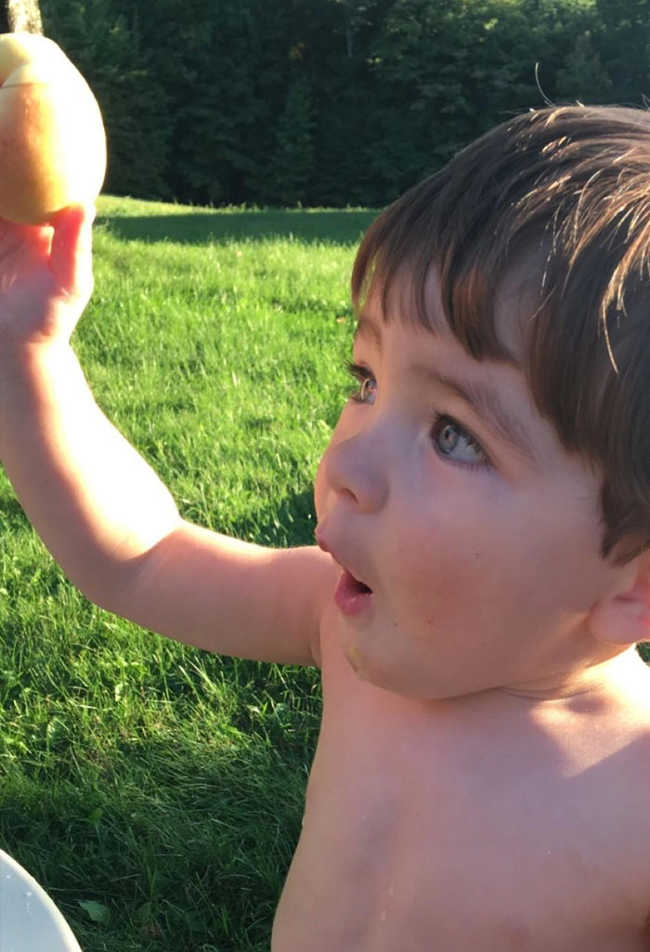 Roses are cliché. This lover took it to the next level. On his first visit to his girlfriend, he brought her a peach tree from a local nursery. His reason – they will eat from it years later. So cute – no doubt, it worked. Now, his son looks at the tree and helps himself.
9. Little acts of kindness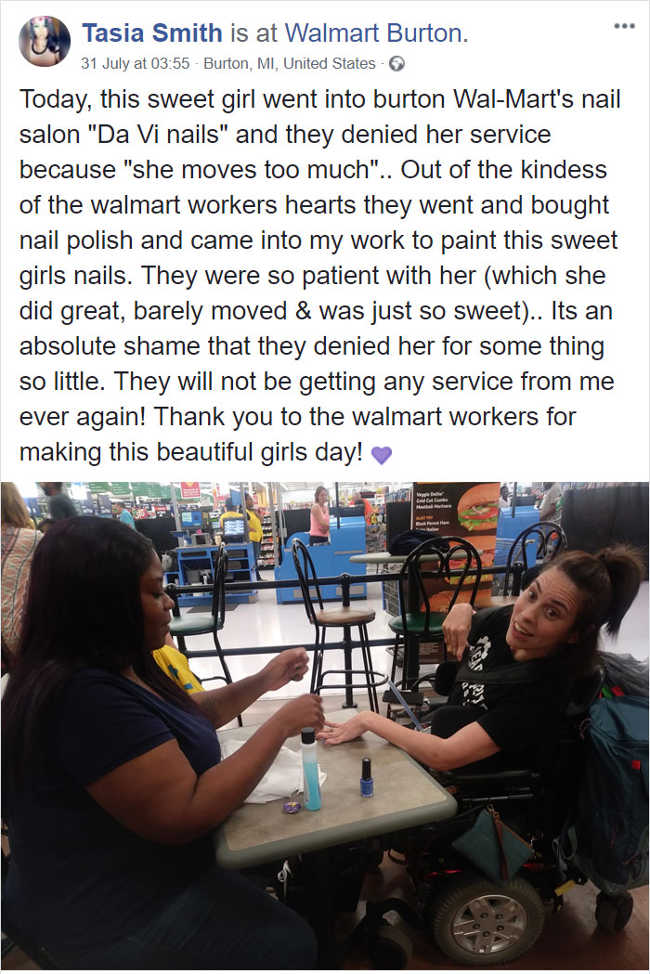 A wheelchair-bound girl went to Da Vi Nails salon to get her nails painted. But some people just suck. They denied her service just because her fingers moved too much – due to cerebral palsy. But Walmart workers are not as heartless. They brought nail polish and came to the workplace and patiently painted her nails. Isn't that amazing? The girl feels beautiful again, all because of the kind-hearted workers of Walmart.
10. Willie Rocks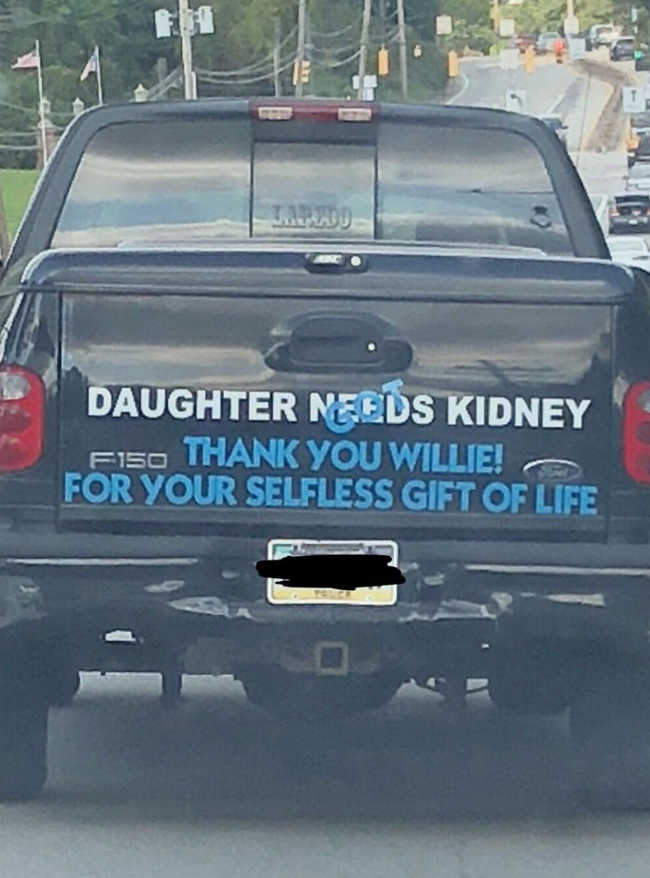 What's more positive than finding out about a life saved by kindness? The owner of the car knows how to show his thanks. He reveals that his daughter has got the kidney and he thanks Willie, for his selfless gift of life. Willie, if you are watching this – just know, you are amazing.
Don't these stories cheer you up? Have faith in humanity. There's a lot of good out there. Maybe you are one of them. Don't give it away!