A dog is man's best friend, and as his friend could not fail to accompany him to the good and the bad of everyday life. How is yet to live with a dog? If you are a dog owner, check these ten graphic comics!
---
---
They try to describe  your life in the best way:
More info: lingvistov.com
1. The dog did it!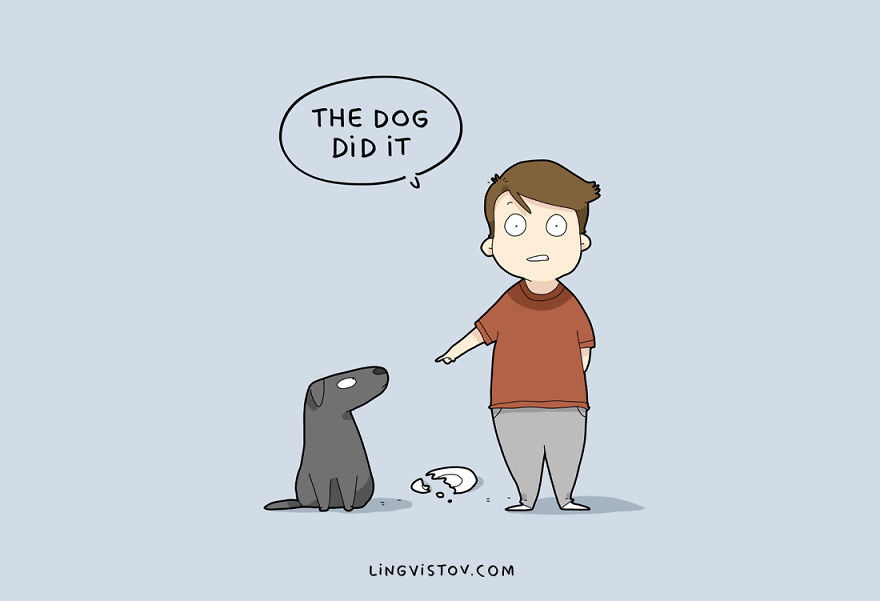 ---
2. Let the dog in, let the dog out, let the dog in, let the dog out, let the dog in, etc.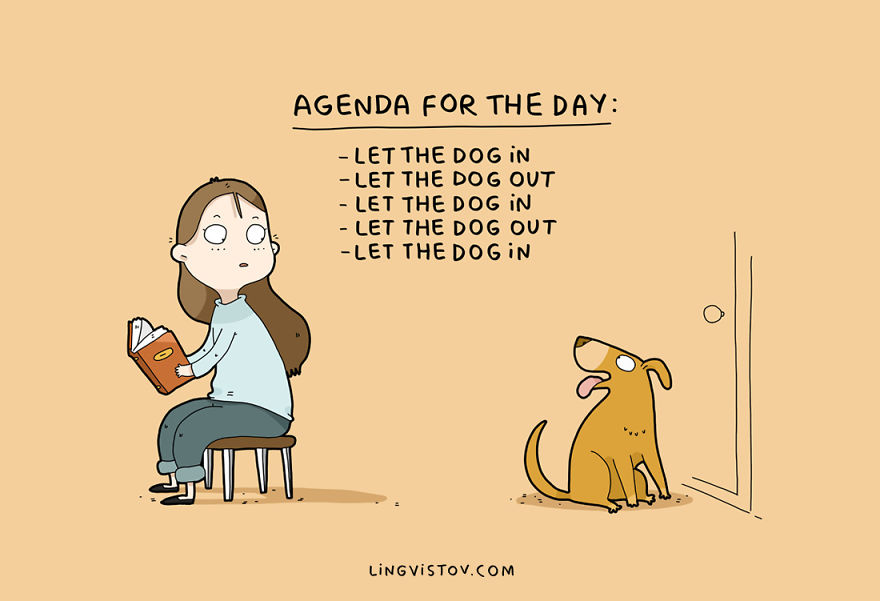 ---
3. I see you have pizza. I also like pizza.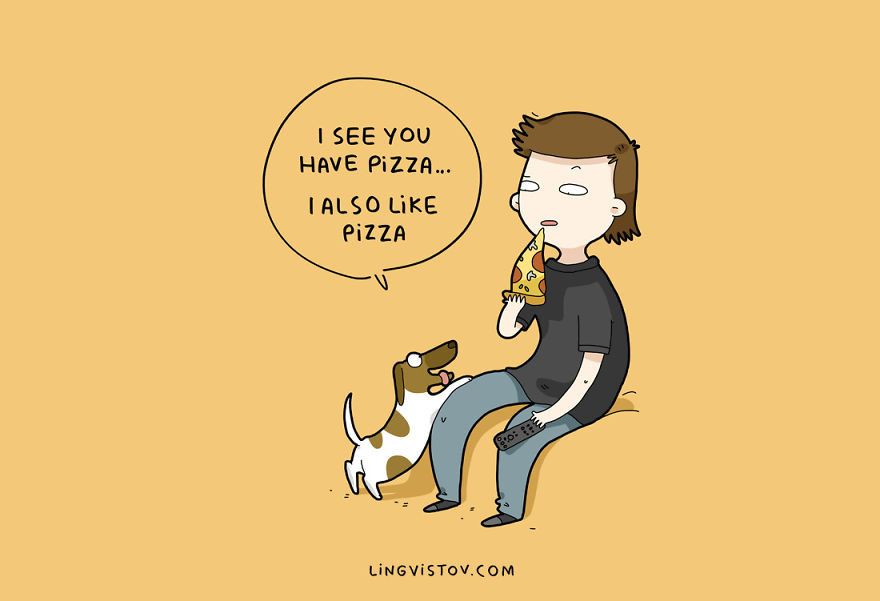 ---
4. Dogs bark at nothing! Keep telling yourself that!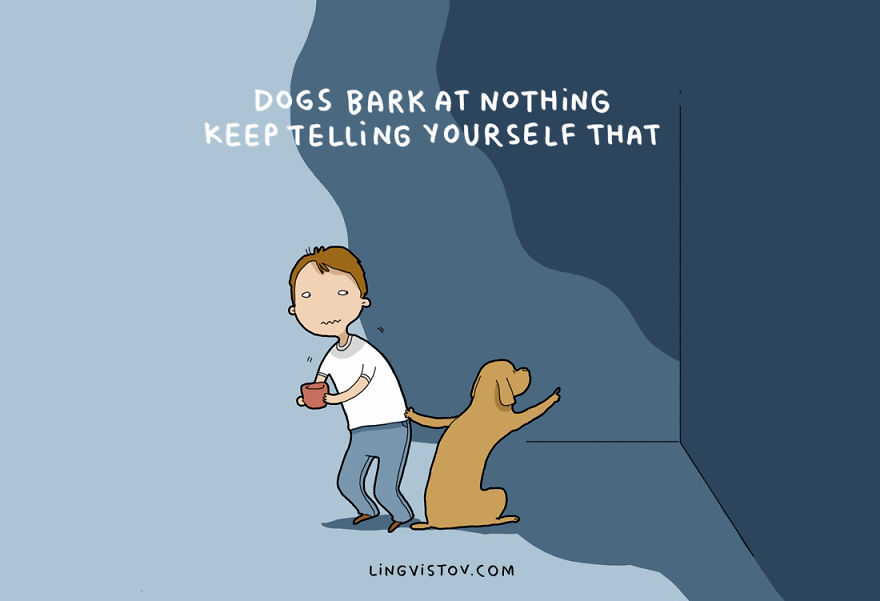 ---
5. All food must go to the lab for testing.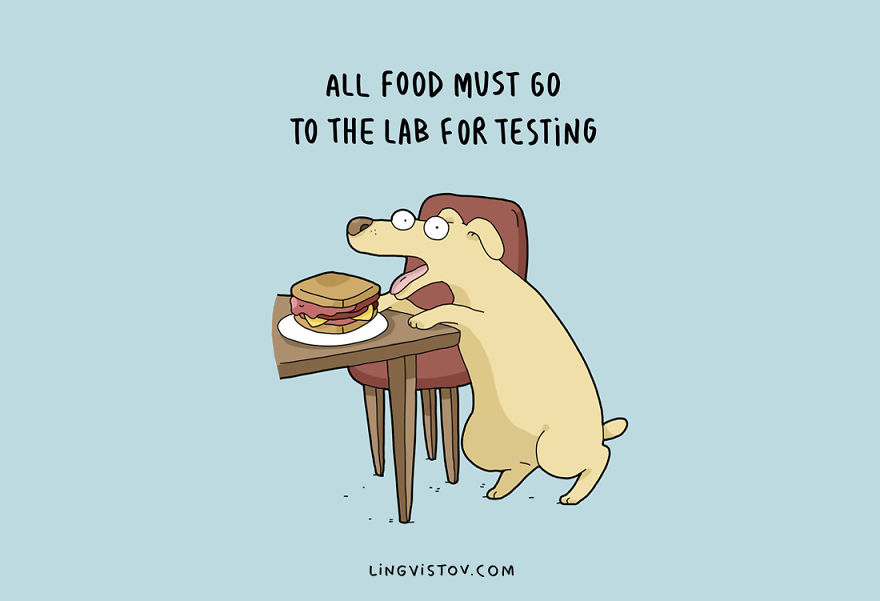 ---
6. Leave me alone! I'm only speaking to my dog today!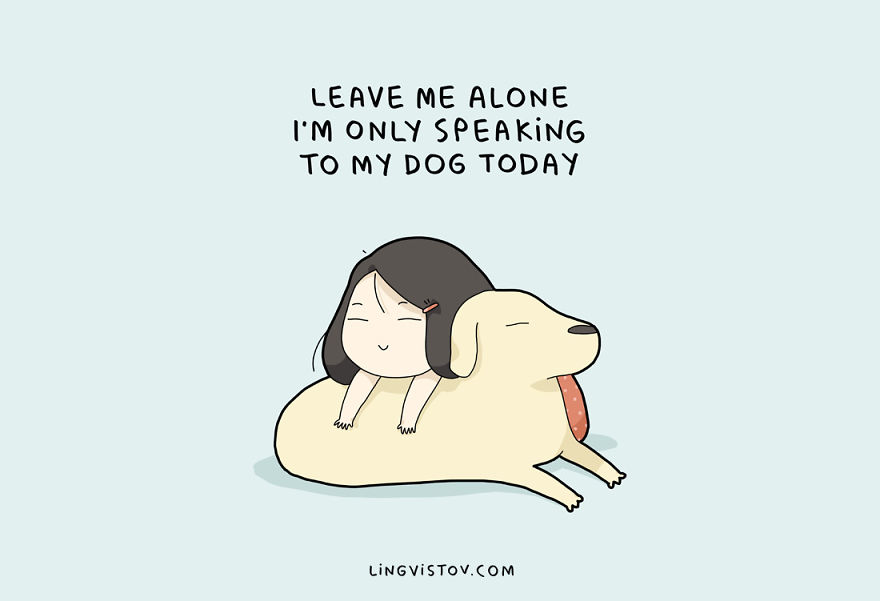 ---
7. Home is where the dog hair sticks to everything but the dog.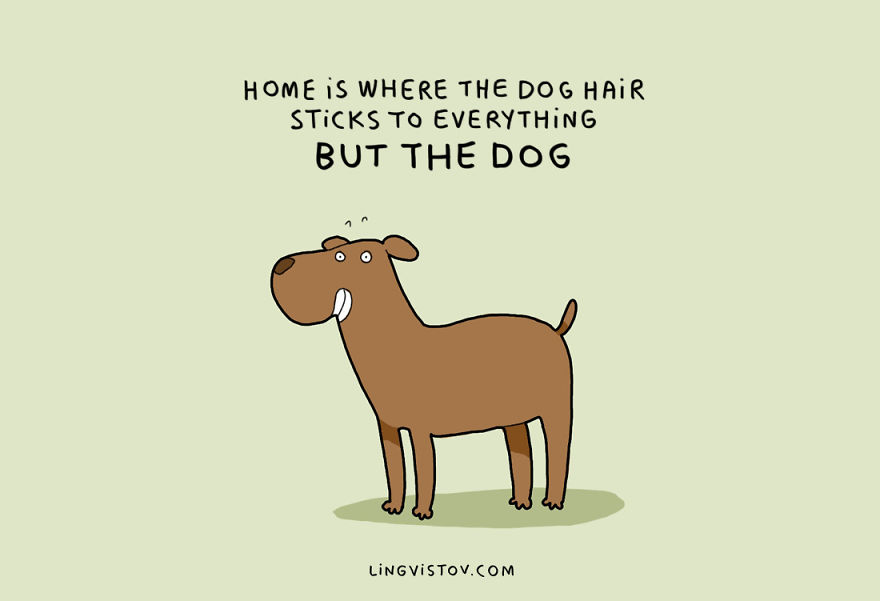 ---
8. Let me in. I need to go back out again.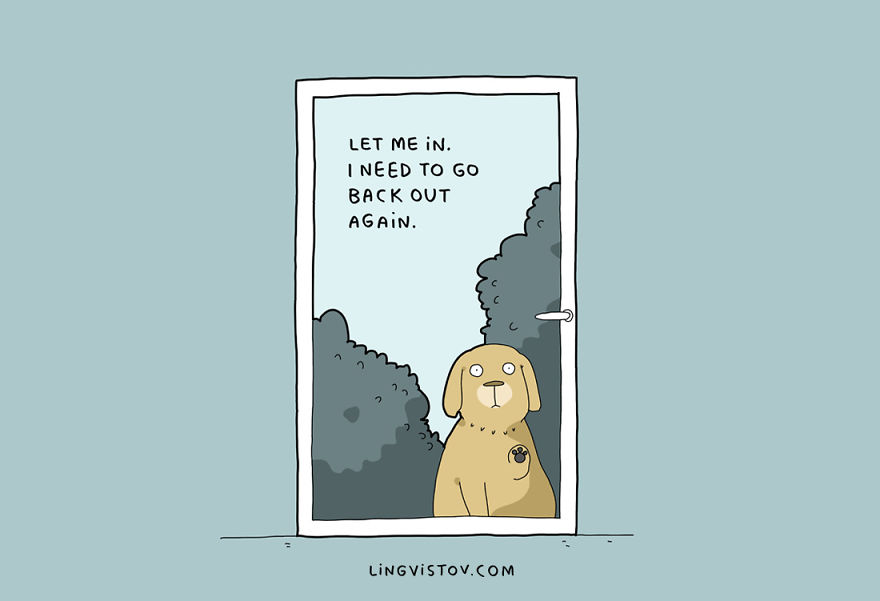 ---
9. There's an unspoken rule that when your pet is sleeping on you, you don't move.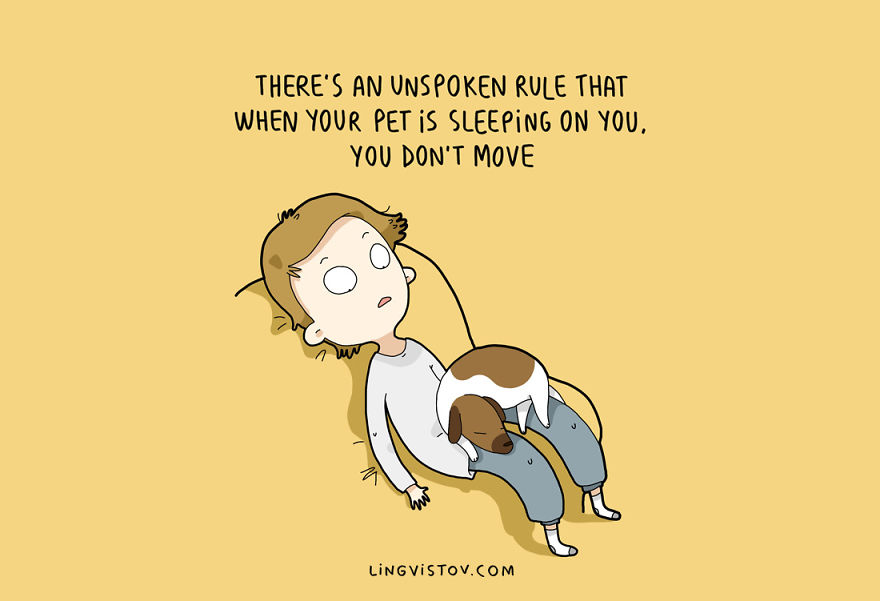 ---
10. No matter what life brings you, kick some grass over that shit and move on.