We love watching and reading "World's Dumbest Criminals" and similar stories. Here's a perfect example of one. A car was stolen from a woman in Portland. Nothing weird about it, you might think huh? But guess what, the thief happened to take the wrong car. Now that sounds bewildering, right!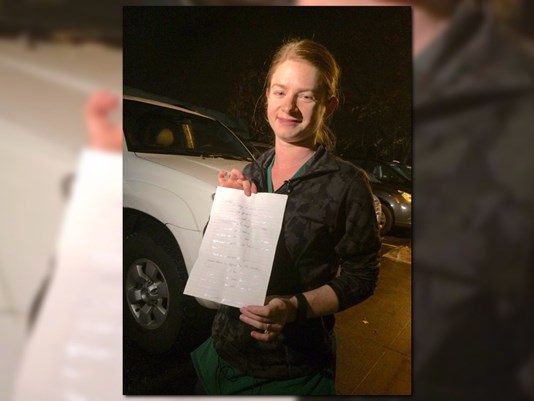 Erin Hatzi's red Subaru was stolen by another random woman. Through the surveillance cameras, Erin witnessed the crime unfold in front of her eyes.
---
---
She saw a woman getting into her car in the driveway and driving off with it after a few minutes. Erin found it a rather strange theft because the thief waited for a good number of minutes before speeding off in her car. Brace for the hilarious events that came after this.
So as we said, Erin was rather confused by the thief's action, as she sat in the car for about two to three minutes before driving off.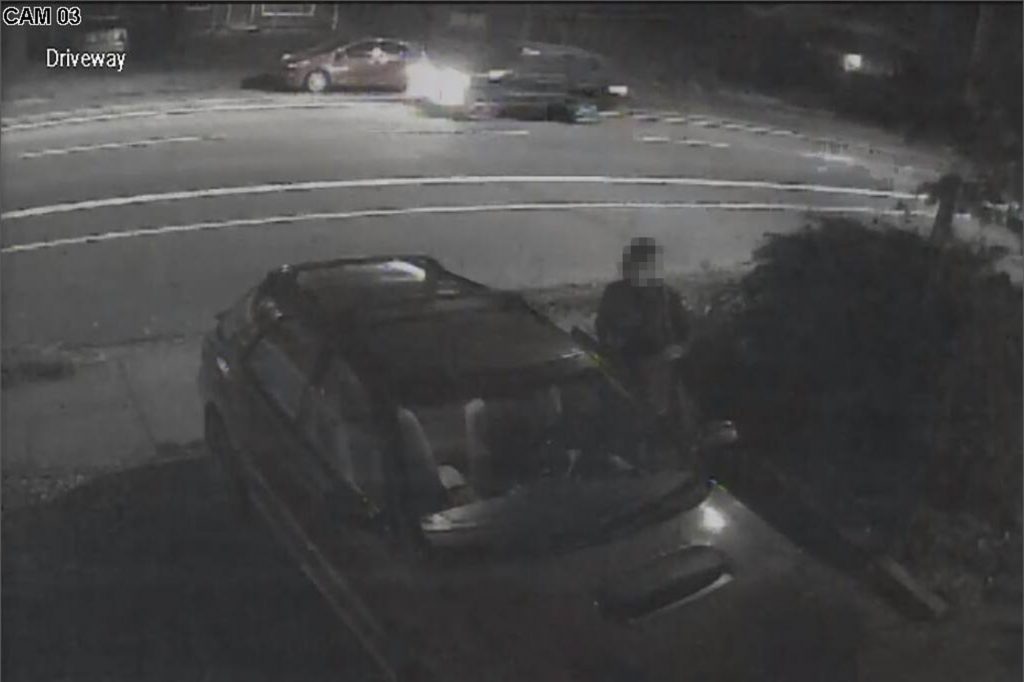 It was the day after that Erin's husband – to his complete bewilderment – found the stolen red Subaru parked right outside their house, followed by a cop's car in tow.
The woman thief left the car in front of Erin's house and ran off, leaving a note, along with some cash.
---
---
Here's what the note read:
The woman apologized for stealing Erin's car. It was an honest mistake on her behalf because she sent her friend to pick up her car, which also happened to be a red-colored Subaru.
But instead, her friend drove Erin's car. The concerning woman could only recognize the problem the next morning.
So, in order to make amends for the mistake, she leaves some gas money for Erin and a note of apology. She also provided Erin with her contact information, in case she wants to speak further about the entire episode.
Erin Hatzi defines it as a bad sitcom and a stupid episode. Even the entire thing sounds bizarre to the cops, who felt that it was entertaining to the core. Hatzi received $30!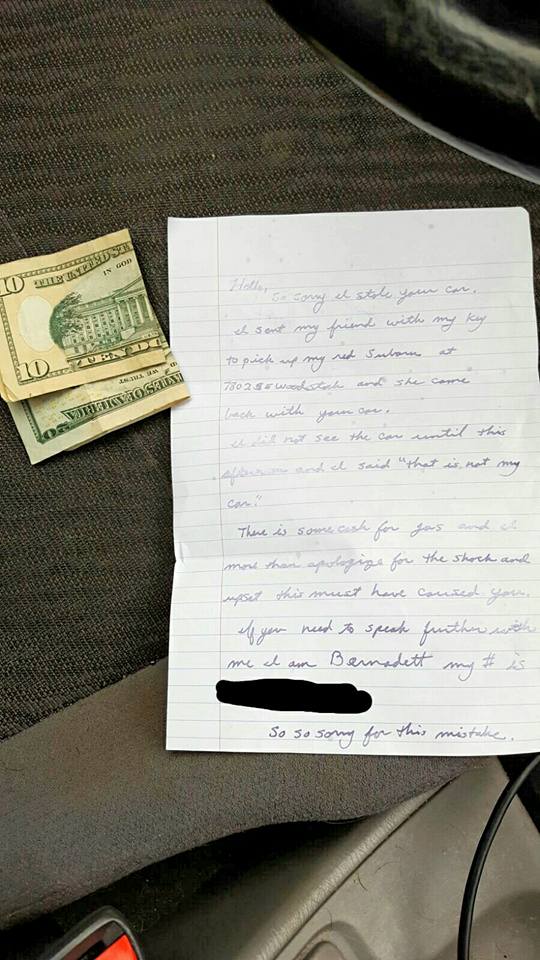 Watch the video and be entertained!