# Two Pills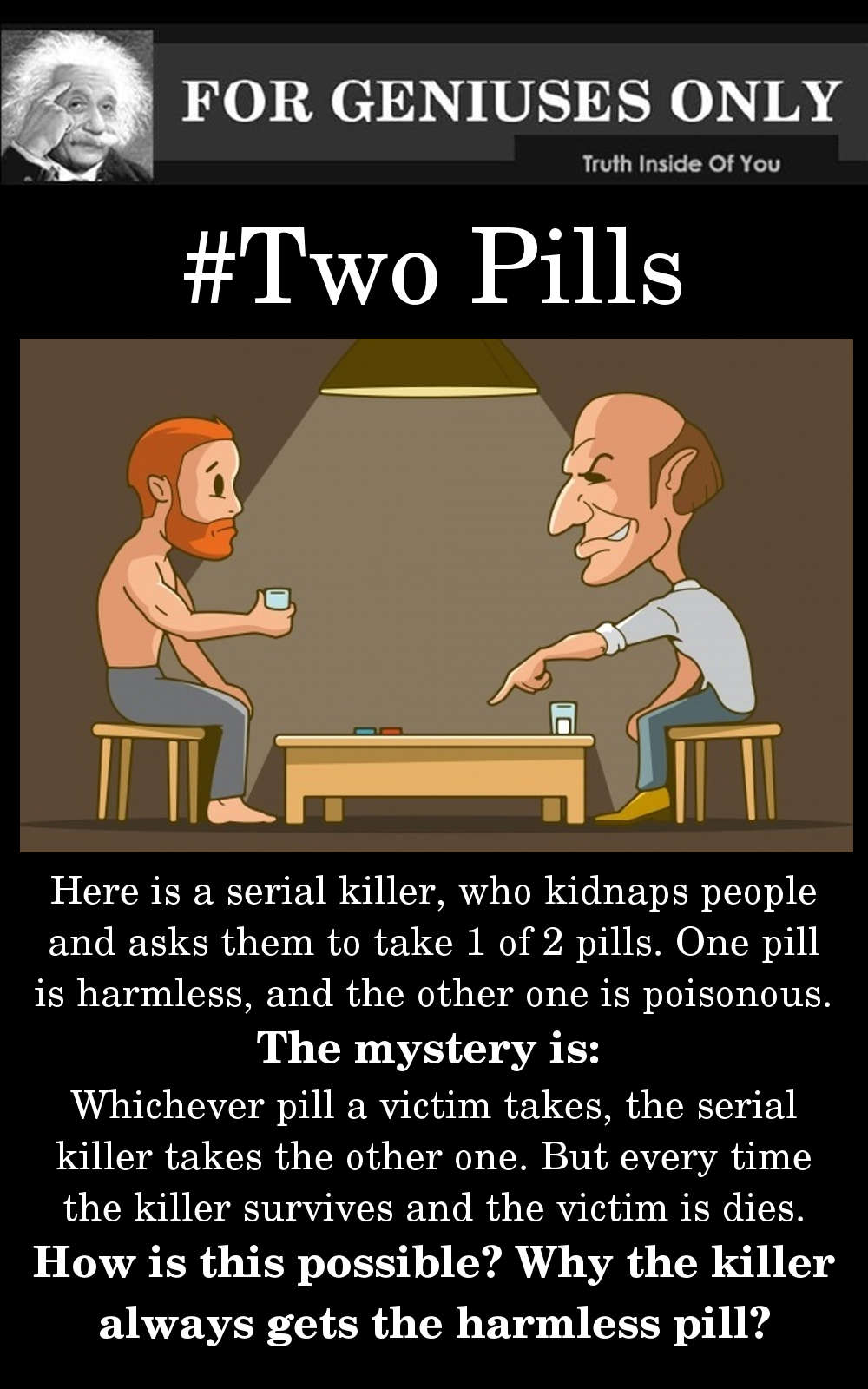 Here is a serial killer, who kidnaps people and asks them to take 1 of 2 pills. One pill is harmless, and the other one is poisonous.
The mystery is:
Whichever pill a victim takes, the serial killer takes the other one. But every time the killer survives and the victim is dies.
How is this possible? Why the killer always gets the harmless pill?
CHECK ON "PAGE 2" FOR THE RIGHT ANSWER:
---