This is believed to be the location of Earth's 7 Chakras.
Chakras are not only located on the human body, but there are also the chakras of the Earth. Earth has powerful energy structures. There are electrical currents that allow us to get connected to it, and that run around the planet. The name of the currents is "Ley Lines". Where the Ley Lines intersect, there are points of high energy, where usually scientific anomalies happen.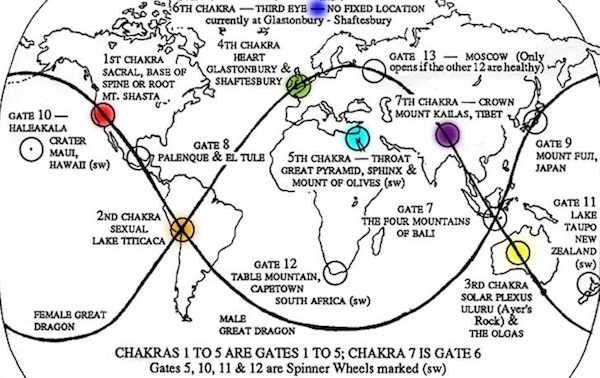 These points are where some of the planet's most sacred places are found, like Stonehenge, Machu Picchu or Pyramids.
If you understand Ley Lines as the Earth's energy currents, then you can see how Earth has chakras. Those are the places where Chakras are located:
Root Chakra : Mount Shasta, California, US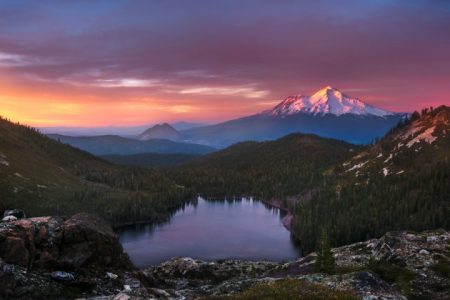 For more info click here.
---
---
Sacral Chakra: Lake Titicaca, Peru-Bolivia, South America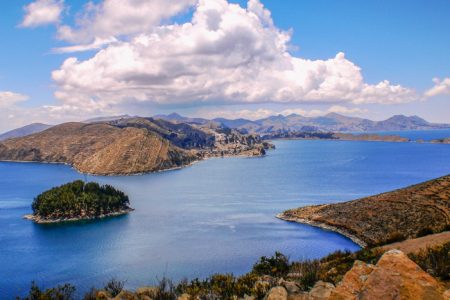 For more info click here.
Solar Plexus Chakra: Uluru-Kata Tjuta, Northern Territory, Australia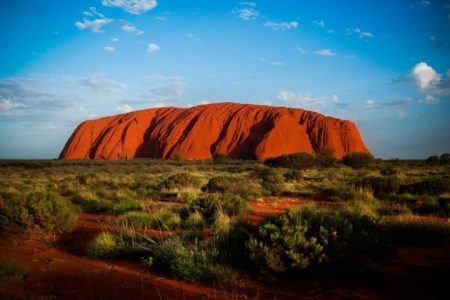 For more info click here.
Heart Chakra: Stonehenge, England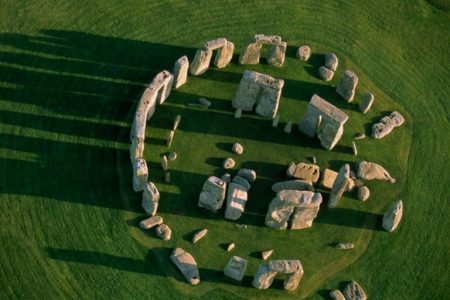 For more info click here.
---
---
Throat Chakra: The Great Pyramid, Jerusalem, Mt. Sinai and Mt. Olives (Middle East)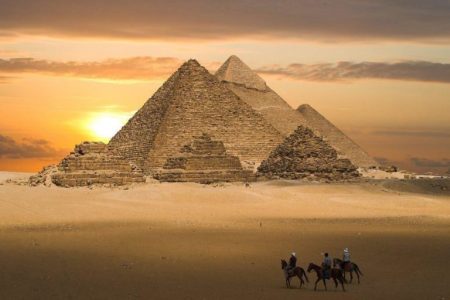 For more info click here.
Third Eye Chakra: Western Europe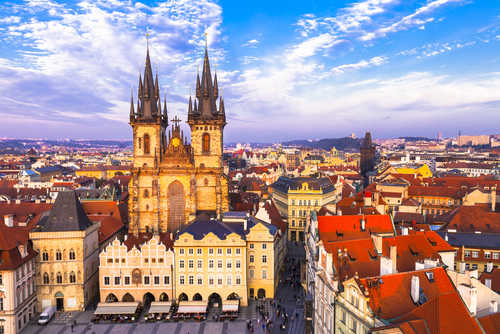 For more info click here.
Crown Chakra: Mt. Kailash (Himalayan Mountains) Tibet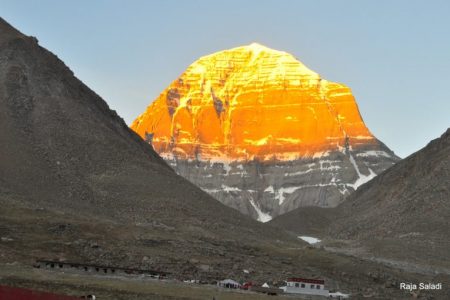 For more info click here.
Finally, in this map, you can see the route that the Ley Lines are following, and you can understand that on their various journeys around the Earth, levels of energy are also very high, even if they are not all chakra points.