Falling in love is exciting while breaking up can be unbearable. Most of us have experienced both of these events in our lives. But have you ever wondered what happens in the brain when you go through these changes? Well, I have, and that is why I want to share insight on this subject.
There is so much more to these emotional points in life, so much that you can physically feel the changes.
Here is how your body responds to love.
Falling in Love
First, let's examine what happens when we fall in love. When we begin to feel the increased tempo of our heats and that knot in our throats, these are caused by chemicals racing through the body. Changes are occurring so fast, that the cheeks flush and the stomach gets that butterfly sensation, that we all know so well. You know the one I'm talking about.
Pat Mumby, Ph.D. and co-director of The Loyola Sexual Wellness Clinic said,
"The eternal elixir of love is responsible for making our cheeks flush, our palms sweat and our hearts race."
You know how you suddenly become preoccupied with that special someone? Well, that simply comes from the release of high levels of Dopamine, Adrenaline, and Norepinephrine. If you want to know what's happening in the brain, check this out! MRI scans reveal an increase in activity in the pleasure centers of the brain. This same area is responsible for obsessive-compulsive actions. Woah! What?
Scientist warns that falling in love has some negative aspects of life as well. Since the same areas that govern obsessive-compulsive behavior are also responsible for that lovey-dovey feeling, then it's obvious that when in love, most people only concentrate and focus on the object of their affections, thus neglecting other important things. Sounds familiar, doesn't it?
And love is also blind, it truly is. During the beginning stages of love, we see only what we want to see, and none of the negative aspects that can be observed by outsiders. But as we leave the stage of lust, we experience a whole new set of chemicals. Vasopressin, Oxytocin, and Endorphins spread throughout the body creating a sense of security as we reach the attachment stage. This is the body of love.
The Breakup
I want to take a different approach to the break-up cycle because it's not my favorite topic. As you've probably surmised, breaking up also has a physical effect on the body. So, to get my point across, I will leave a few examples:
1. Increased cortisol levels in the brain send blood to the muscles, this ignites the fight or flight response. Since there is no need for action, this blood stays in the muscles, making them swell and causing headaches and stiffness.
2. Since blood is building up in the muscles, it is taken from such areas as the digestive system. Without an adequate blood supply, you can experience stomachache or diarrhea.
3. Also, because of the cortisol issues, your sleep can be disturbed and your ability to make the right decisions can be impaired.
4. Areas of the brain which control cravings and addictions are also temporarily impaired.
5. Even your immune system can be affected, causing you to be more susceptible to colds and infections.
Wow, I bet you never imagined your emotions could cause such turmoil. Although this may sound pretty chaotic, it helps to remember that since physical changes occur, they will change again. In time, things will regulate and you will feel like yourself.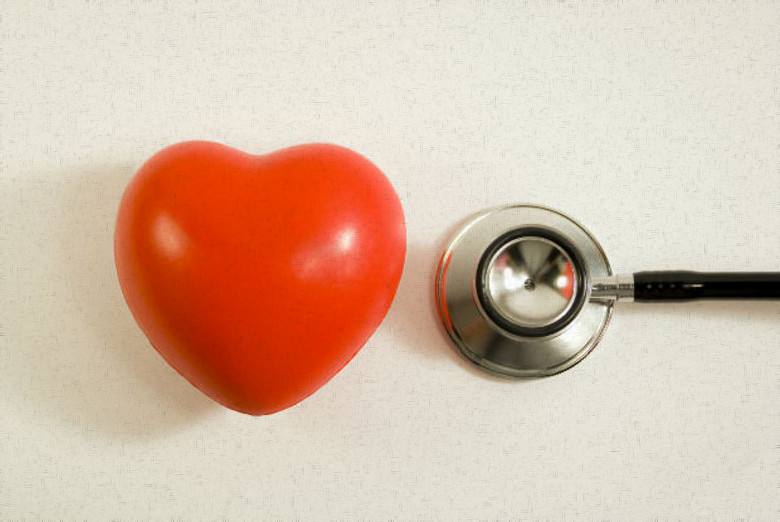 Love is wonderful and break-ups are hard, but it's not just all in your head. While you are experiencing the drastic changes, make sure you take care of yourself. Although these feelings are intense, like all other things they are temporary.
By Sherrie Lee Hurd, Truth Inside Of You.