Here's an amazing story of twin sisters who spent a century together living just a few miles from each other.
Irene Crump and Phyllis Jones celebrated a joint party for their 100th birthdays just recently. Irene and Phyllis were born on 20 November, 1916 – only 25 minutes apart. They grew up together and attended the same schools. In fact, their first job was also at a porcelain company. They worked together and – till now- live together too.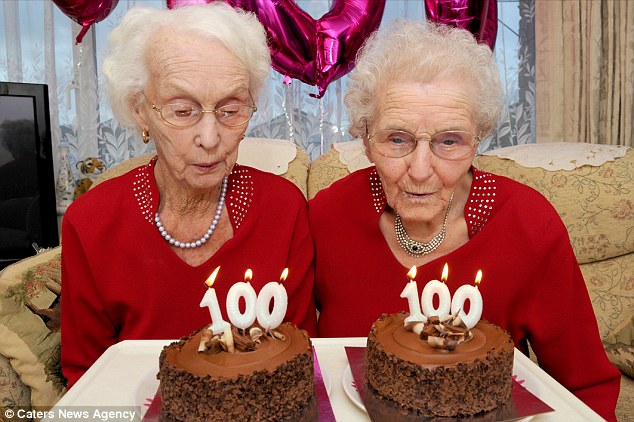 The twin grannies celebrated their 100th birthday with 48 close family members and friends with a Sunday Roast party.
What's the secret to their long-lasting and happy life?
Both Irene and Phyllis credit their long lives to good food and perseverance. Irene is the younger one. Though not identical twins, they both look the same. They have always been celebrating their birthdays together. Irene and Phyllis have always been close to each other.
They currently live together in Stourport, Worcestershire. Irene explains that they have always lived together and been close forever. It's been five years, since Phyllis moved in with Irene. Though Irene is unable to walk for long, Phyllis makes sure to walk a block daily.
The twins are unable to remember their weight when they were born, however, Irene – also affectionately known as, Auntie Rene shares that she was the plump one out of the two. Phyllis was thinner than Irene but the later was not fat either.
Dorothy was the twin's elder sister. And unfortunately, she died at the age of 92, in 2006. Dorothy also had a twin sibling, who passed away at childbirth. Irene is a farmer's wife, whose husband – Samuel – passed away in 1999. Ray Jones was Phyllis' husband, who also passed away in 2006 at the age of 91.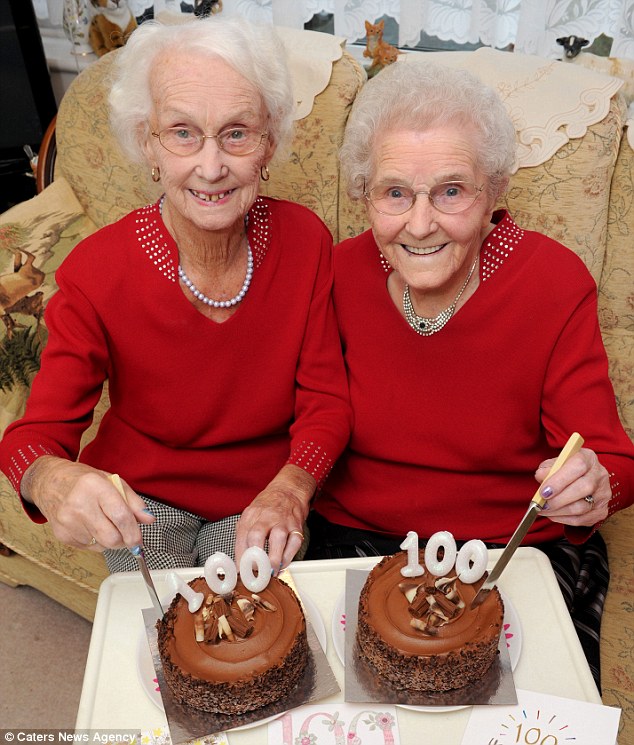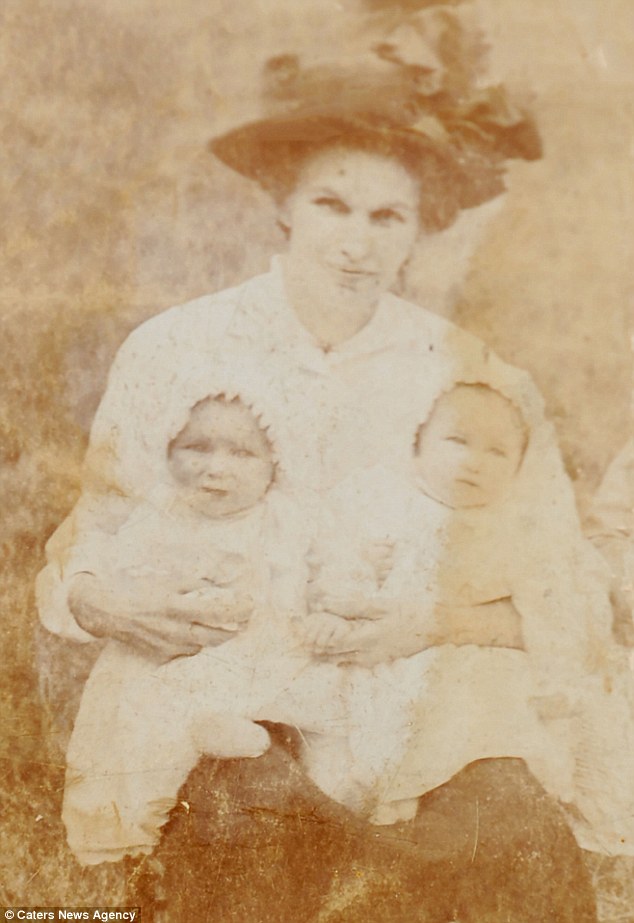 Phyllis' only son – Carl Jones – was brought up by both Irene and Phyllis. Irene does not have any kid of her own, but she took care of Carl – Phyllis' son. Phyllis has unfortunately been recently diagnosed with vascular dementia.
Carl Jones is 58 years old now. He and his wife Patricia are always there for the twin sisters. They call them up at least once a day.
He says that his mother and aunt are independent women and doing fantastic in their lives. But they always call him up during emergencies.
He further adds that they often have the sibling bickering, which is evident for every sibling – whether they are in their 20s or 100s! Carl is a retired professional and shares that Auntie Rene and his mom are different from each. His mom is always on her toes, while Auntie Rene is more careful and methodical in nature.
Phyllis and Irene are one of the 6 sets of Centenarian Twins of United Kingdom!
For more info click here. (Dailymail)