By George Rachiotis, Truth Inside Of You Author,
Well, I have been motivated from yesterday's events, to write a small article about those things that have made the (new) Greeks (citizens, politicians, journalists and others) not having a clue about whatever is happening in their daily lives.
Read this post listening to the beautiful song "Greco Maskara" that describes with humor the whole political-journal-social system in Greece
I'm obviously referring to "Technical University's Generation".  The generation that has been told and believed , all those years, that saved the country. 
The generation which theoretically gave us freedom. A generation that finally proved that not only did not save the country from 1974 that came to govern, but eventually destroyed the Motherland of all Nations. Because Greece it is not just a country as many people think. It is not just a Motherland. It is the Motherland of all nations in this earth. That is well-known from history, even if many do not want to admit that or even deny it. And I just wanted to inform you my dear readers that whoever denies history, it is not  my fault, I have not written it.
So whoever, everyone and everywhere talk about "Technical University Generation" ,is probably forgetting the existence of all those generations that contributed in order Greece to has her freedom, unfurl her civilization(Leonidas and his 300 brave warriors, fighters of the big Greek rebellion in 1821). Without their sacrifice and existence Motherland of the Nations would not even exist. They only memorialize all those previous generations when there is a benefit from that.( For example the official holiday of 25th of March.) So you can easily understand where exactly I am referring.

But in order not to expatiate I will focus on Technical generation. Although it would not be difficult for me to undertake with Greek history, it would not be easy to do it in a small article. So…
From 1974 and after this generation spread all over the country disasters (financial, social etc.) institutionalized corruption and many, so many scandals. Corruption, scandals financial disasters and all over again. So where exactly are they referring, those who are claiming that "Technical University generation" saved the country? Well, my mistake. I forgot! They are talking about the generation that gave us free will of speech, free will of media,  free will to being able to express in public our political positions… As well the free will of the Internet.
Nowadays, dictatorship, is much even worse than it was back then. They gave us ungrudging the freedom of keyboard and Internet and took from us the most valuable thing,  the right to express our ideas and thoughts.
The only thing I will ask you is one simple question. Without expressing your opinion you definitely can live. Without thinking? Can you?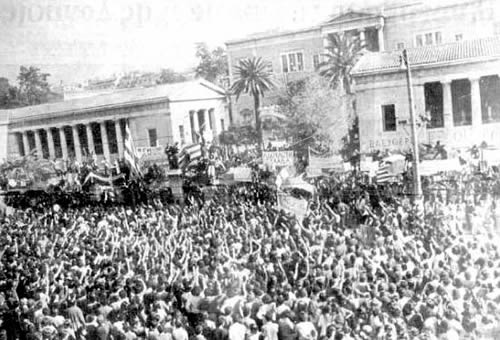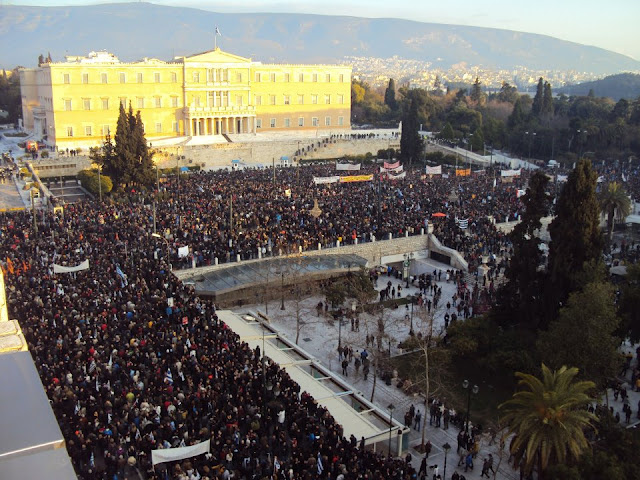 By George Rachiotis, Truth Inside Of You Author