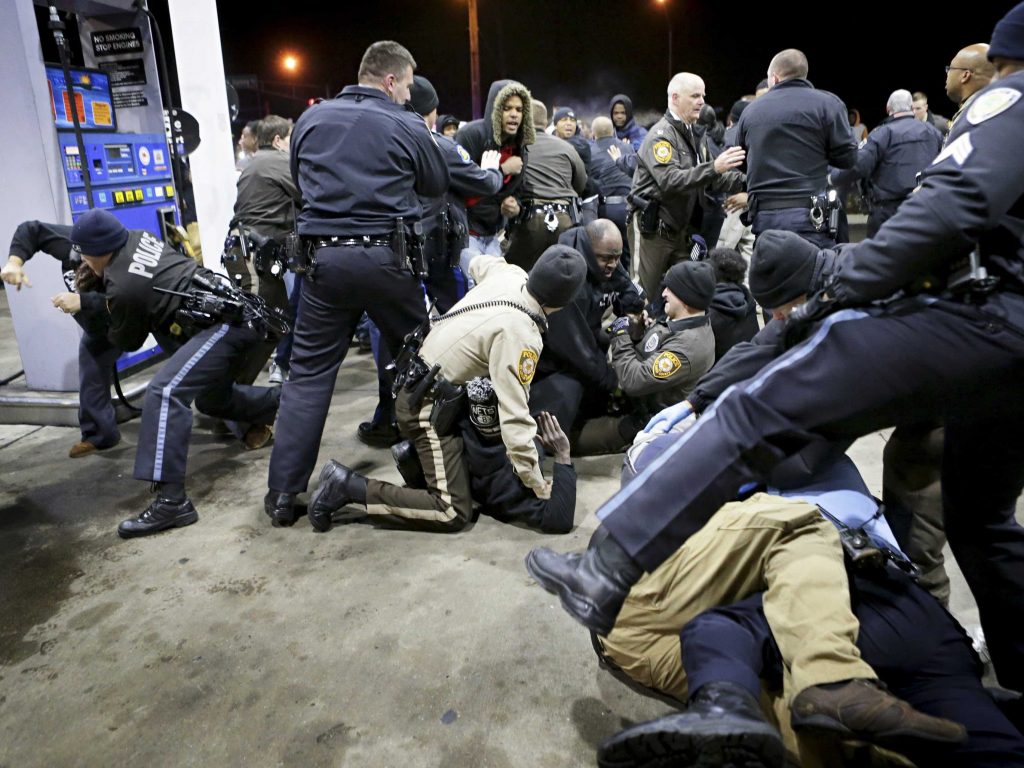 Police have shot and killed another black teenager in Berkeley, a suburb of St. Louis, MO. His family identified him at the scene as 18 year old Antonio Martin.
Some witnesses say he was unarmed, and that his family was not allowed to see his body when they initially arrived on the scene. There were also reports that say he was still breathing and the police would not call paramedics.
Reports are that Antonio was not immediately dead. And that no medical care was given. #AntonioMartin

— deray mckesson (@deray) December 24, 2014
Scene where #antoniomartin's 18 year old body has been laying for 2 hours. pic.twitter.com/dUm7nwSXPQ

— Brittany Packnett (@MsPackyetti) December 24, 2014
Fireworks explode near police when they make an arrest. Pepper spray used #AntonioMartin http://t.co/UzxO2NmO6x pic.twitter.com/wgZtK4lM5Y

— Revolution News (@NewsRevo) December 24, 2014
Credits: Revolution News.