A man was found on the floor dead with a cassette recorder in one hand and a gun in the other. When the police arrive at the scene they pressed play on the recorder.
It was the man's voice. He said, "I have nothing else to live for. I can't go on," followed by the sound of a gunshot.
After listening, the police knew that this was a murder, not a suicide. How?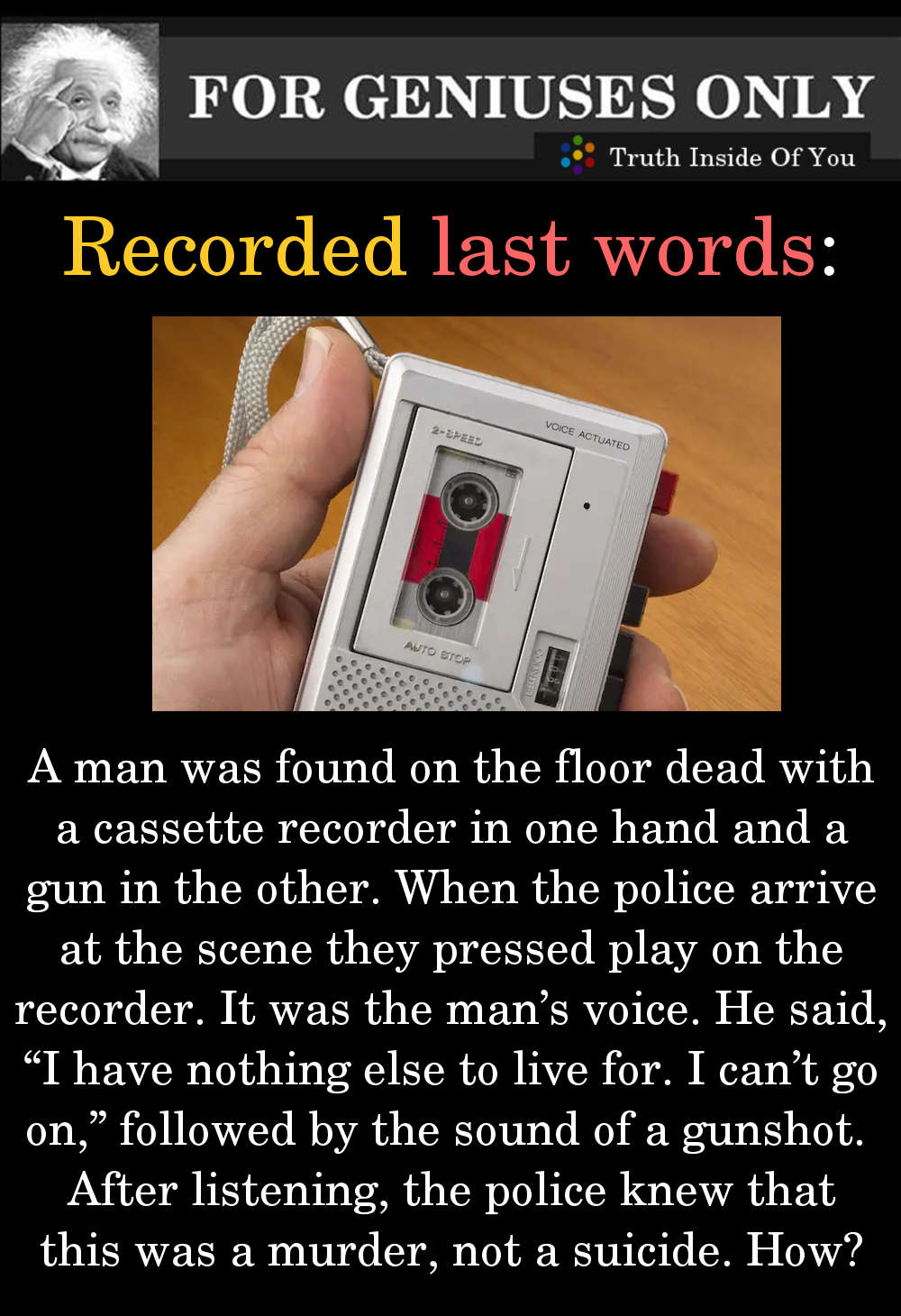 CHECK ON "PAGE 2" FOR THE RIGHT ANSWER: